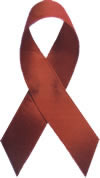 Capitol Hill Briefing: PEPFAR and Combination Prevention for an AIDS-Free Generation
Global HIV/AIDS Physicians Available for Comment
January 25, 2012 (WASHINGTON) - HIV/AIDS experts will gather on Capitol Hill Wednesday, February 01, for a briefing on combination HIV/AIDS prevention interventions, evidence regarding their effectiveness, and their role in the U.S. President's Emergency Plan for AIDS Relief (PEPFAR) in developing countries.
Wednesday, February 1, 2012
12:00 - 1:30 PM
at the Kennedy Caucus Room (Senate Russell 325)
entrance at corner of Delaware Ave. NE & Constitution Ave. NE
Washington, DC 20002
Hosted by the Foundation for AIDS Research (amfAR) , the IDSA Center for Global Health Policy and the PEPFAR program , the event will include presentations from the U.S. Global AIDS Ambassador Eric Goosby, MD , whose office oversees the PEPFAR program, and several prominent HIV/AIDS experts with international experience:
Diane Havlir, MD (San Francisco, CA)
Professor of Medicine and Chief, HIV/AIDS Division, University of California, San Francisco
- speaking on Treatment as Prevention
RJ Simonds, MD (Washington, DC)
Vice President for Program Innovation and Policy, Elizabeth Glaser Pediatric AIDS Foundation
- speaking on Prevention of Mother-to-Child (Vertical) Transmission
Renee Ridzon, MD (Boston, MA)
Senior Consultant, Akeso Associates, LLC
- speaking on Medical Male Circumcision
Chris Beyrer, MD, MPH (Baltimore, MD)
Director, Johns Hopkins Center for Public Health & Human Rights
- speaking on Comprehensive Prevention
Please email rsvp.policyoffice@amfar.org to RSVP. Lunch will be served.
For more information or to set up an interview with one of the speakers, please contact Meredith Mazzotta at 703-740-4954 or mmazzotta@idsociety.org.
"Reproduced with permission - "Infectious Diseases Society of America (IDSA)"
Infectious Diseases Society of America (IDSA)