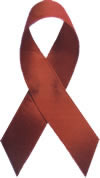 Positive Voices Leading Together -
World AIDS Day
Documentary Premier Gala
Positive Voices Leading Together guides viewers through the personal experiences of five Ontario community leaders living with HIV. The OHTN, CTAC, ACT, OAN and 2 Spiritied People of First Nations will co- sponsor this engaging and powerful World AIDS Day event. CTAC is also Proud to See three of its members featured in this documentary.
7:00 p.m.
Saturday, December 1, 2007
Bloor Street Cinemas, Toronto.