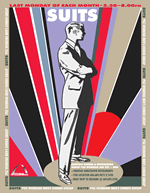 SUITS -
A WOK around Chinatown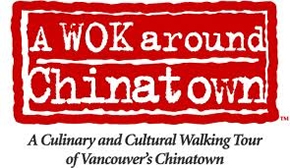 A Cuinary and Cultural Walking Tour of Vancouver's Chinatown
Suits Dinner - May 28th 5.30 -
Tour and Dinner in Chinatown with Bob Sung
Tour Start Time: 5:30pm - Location: Chinese Cultural Centre Courtyard 50 East Pender Street, Vancouver. Tour conducted by Bob Sung.
Dinner Start Time: 6:00pm - Location: Newtown Bakery 158 East Pender Street, Vancouver
$35 includes dinner taxes tour and tip. RSVP to richardh@positivelivingbc.org
Started in January 2009, the SUITS POZ GAY WORKING MEN'S DINNER GROUP began in response to a need for a support program for HIV-positive working men. The program, run by and for gay poz working guys, is part of the British Columbia Person's With AIDS Society (BCPWA) Wellness Promotion Programs.
SUITS is part of the Positive Living BC Society of British Columbia Support Departments' Wellness Promotion programs.



POSITIVE LIVING BC is dedicated to empowering persons living with HIV/AIDS through mutual support and collective action. We are a Registered Non-profit Society (#11928-2085) and an established leader in the HIV/AIDS movement. Uniquely among major agencies in Canada, the POSITIVE LIVING BC Board of Directors is composed entirely of HIV+ members.

Formerly known as the British Columbia Persons With AIDS Society (BCPWA) and with a membership of more than 5,000 HIV+ members, we are Western Canada's largest AIDS service organization and a proud history spanning three decades.