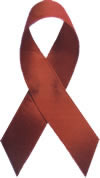 TOP LATIN AMERICAN TELEVISION COMPANIES COMMIT TO ADDRESSING AIDS
Broadcasters Join Global Response to Stem Spread of HIV and Challenge Stigma
Menlo Park , CA, 18 February 2009 - Senior executives of leading media companies from Latin America announced the establishment of the Iniciativa de Medios Latinoamericanos sobre el SIDA (IMLAS) - the first Latin American Media Partnership on HIV/AIDS. This announcement follows a meeting last month held in conjunction with the National Association of Television Program Executives (NATPE) Conference. Organized in response to the Global Media AIDS Initiative (GMAI), a U.N.-supported effort launched in 2004 by the Kaiser Family Foundation together with UNAIDS to mobilize media around the world in response to the pandemic, the new Partnership promotes collaboration and leverages resources among media across the region to increase knowledge and reduce stigma.
Founding members of IMLAS include: Canal 13 (Argentina), Ecuavisa (Ecuador), TC Television (Ecuador), Telefe (Argentina), Televisa (Mexico), TV Azteca (Mexico), and TV Globo (Brazil). The Partnership will work to expand its membership across Latin America, with the goal of uniting the region's broadcast community in response to AIDS. The GMAI has partnered with Fundación Huésped, a non-governmental organization based in Buenos Aires, to provide day-to-day operational support for IMLAS.
Recognizing the unique power of media to inform, connect with life-saving services, and challenge stereotypes, participating broadcast executives agreed to develop and coordinate a series of concrete initiatives, including a regional public information campaign and journalism workshops and other skills-building programs. Other broadcasters from the across the region will be encouraged to join the coalition to extend reach.
"Last year, Mexico City hosted the XVII International AIDS Conference, during which UN Secretary General Ban Ki-Moon and Mexican President Felipe Calderón Hinojosa called on global leaders to focus attention and resources on the global AIDS crisis, including the often overlooked, but growing, pandemic in Latin America," said Tina Hoff, Vice President and Director of Media Partnerships at the Kaiser Family Foundation, which is the Secretariat for the Global Media AIDS Initiative. "This commitment by Latin American broadcasters is an important step toward motivating social change and delivering life-saving information to young people across the region."
"Although Latin America is the third most impacted region of the world in terms of the number of people living with HIV/AIDS, after Africa and the Caribbean, the epidemic in the region is often invisible. The decision by mass media to come together in an effort to increase the amount and quality of the information they offer through different programming formats creates an unprecedented opportunity to reach our audiences with information, link them to resources, and challenge stigma," said Leandro Cahn, Director of Communication of Fundación Huésped.
Since its inception, the GMAI has launched coordinated, large-scale media partnerships in Africa, Asia-Pacific, Eastern Europe, and the Caribbean. The IMLAS marks the first such mobilization in Latin America and the fifth GMAI-supported regional media coalition.
# # #
About HIV/AIDS in Latin America

According to UNAIDS, an estimated 1.7 million people are living with HIV/AIDS in Latin America, making the region the third most heavily impacted in terms of HIV incidence. In 2007, an estimated 140,000 people were newly infected with HIV in the region, and an estimated 60,000 died as a result of HIV/AIDS. Several factors have contributed to or exacerbated the epidemic in Latin America and complicate its response, including poverty, stigma, discrimination, homophobia, gender inequalities, migration, and lack of access to education and health care. Also, inadequate surveillance systems, limited government capacity, and economic instability have hindered the response in some countries.
About the Global Media AIDS Initiative

Launched in 2004 by former UN Secretary General Kofi Annan in coordination with the Kaiser Family Foundation and UNAIDS, the Global Media AIDS Initiative (GMAI) mobilizes leading media companies around the world to leverage their vast resources to address AIDS. Through large-scale regional coalitions of media -- a network that includes more than 300 media companies -- the GMAI leverages the communication power of mass media to get out information about HIV and challenge stigma related to the disease. As Secretariat of the GMAI since 2007, the Kaiser Family Foundation provides strategic and operational direction. The GMAI receives support from the Bill & Melinda Gates Foundation, Ford Foundation, and Elton John AIDS Foundation.

About the Kaiser Family Foundation

The Kaiser Family Foundation is a U.S.-based non-profit, private operating foundation dedicated to providing information and analysis on health issues to policymakers, the media, and the general public. It is not associated with Kaiser Permanente or Kaiser Industries. Information on HIV/AIDS and Kaiser's public education partnerships with entertainment media is available at www.kff.org. A daily news summary report on developments in HIV/AIDS is available on www.kaisernetwork.org, Kaiser's free health information service. Kaiser also operates www.globalhealthfacts.org and www.globalhealthreporting.org, where the latest information on HIV/AIDS, TB, and malaria can be found.
About Fundación Huésped
Fundación Huésped is an Argentine organization that has been working in the clinical and social response to HIV/AIDS since 1989. It works to promote education and prevention, greater social and political commitment to ending HIV, and research to improve health services for those who need them.

CONTACTS

Debora Fiore, Fundación Huésped,
+54911 6468 1660
debora.fiore@huesped.org.ar

Rakesh Singh, KFF
+1 650 854 9400 x232
rsingh@kff.org

Erica Frenkel, KFF (Spanish-language),
+1 650 854 9400 x242,
efrenkel@kff.org