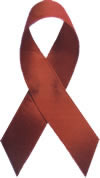 Visual AIDS's Postcards from the Edge Benefit
Small Art = Huge Impact
A Unique Art Collectors Event
Donated Pieces Have Included Work by John Baldessari, Kiki Smith, Kara Walker, Marcel Dzama, Jeff Koons and 1,500 Other Artists
NEW YORK - Every year, Visual AIDS, New York's premiere non-profit organization working between art and AIDS hosts its largest fundraiser, Postcards from the Edge. Known within the art scene as the most exciting and affordable way to add to a collection, Postcards from the Edge offers a unique opportunity for buyers to acquire original, postcard-sized artwork for less than a round of cocktails ($75, give or take a martini).
The benefit sale will open on World AIDS DAY Saturday, December 1 from noon - 6:00PM and continue Sunday, December 2 from noon - 4:00PM. The sale is open to the public with a suggested admission price of $5. A Preview Cocktail Party and raffle (no sales) will be held on Friday November 30 from 6:00PM - 8:00PM. Admission to the Preview is free for all participating artists. Admission for all other attendees is $75, and will include a raffle ticket to win first choice of the one and only card to be taken down that evening. All events will be held at the James Cohan Gallery located at 533 West 26th Street between 10th and 11th Avenues.
Offered on a first-come, first-served basis, each piece is exhibited anonymously, and the identity of the artist is revealed only after the work is purchased. With the playing field leveled, all participants can take home a piece by a famous artist, or one who's just making his/her debut in the art world. Nonetheless, collectors walk away with something beautiful, a piece of art they love.
Most importantly, by participating in Postcards from the Edge, collectors support the activities of Visual AIDS, enabling the organization to produce AIDS-focused contemporary art programs and provide supplies and technical assistance to artists living with HIV/AIDS, many who are unable to continue producing work without such aid. All Postcards from the Edge proceeds-100% of all sales-support the programs of Visual AIDS.
Previous hosts of Visual AIDS benefits have been Alan Cumming, Rosie Perez, John Lyons, and Jaime Drake. In addition, Visual AIDS events draw art aficionados such as Cynthia Rowley, Isaac Mizrahi, and Rosario Dawson, so who knows which celebrity art lover will be competing for a piece of the action? With featured works by contributors like Vito Acconci, Ida Applebroog, Donald Baechler, Michae Joo, Marilyn Minter, Mark Bradford, Robert Gober, Alfredo Jaar, Sol LeWitt, Glenn Ligon, Barry McGee, Julie Mehretu, Elizabeth Murray, William Wegman, Lawrence Weiner, and Fred Wilson, Postcards from the Edge offers more than a fifteen hundred hugely diverse items that will captivate different tastes.
Founded in 1988 by arts professionals as a response to the effects of AIDS on the arts community and as a way of organizing artists, arts institutions, and arts audiences towards direct action, Visual AIDS has evolved into an arts organization with a two-pronged mission 1) Through the Frank Moore Archive Project, the largest slide library of work by artists living with HIV and the estates of artists who have died of AIDS, Visual AIDS historicizes the contributions of visual artists with HIV while supporting their ability to continue making art and furthering their professional careers. 2) In collaboration with museums, galleries, artists, schools, and AIDS service organizations, Visual AIDS produces exhibitions, publications, and events utilizing visual art to spread the message "AIDS IS NOT OVER."
For more information on Visual AIDS's programs, please visit www.visualAIDS.org.
Additional images available on request.
Press contact:

Amy Sadao
Visual AIDS
526 W. 26th Street #510 New York, NY 10001
P. 212.627.9855 F. 212.627.9815 E. asadao@visualAIDS.org
www.visualAIDS.org
"Reproduced with permission - Visual AIDS"
Visual AIDS