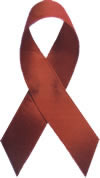 November 2008
VISUAL AIDS and THE BODY announces NEW WEB EXHIBITION



image: Gregg Cassin, Jesus Crowned...Soul Survivor, 1999


Salute curated by HIV Plus

VISUAL AIDS WEB GALLERY at http://www.thebody.com/visualaids/web_gallery/index.html

Every month, Visual AIDS invites guest curators, drawn from both the arts and AIDS communities, to select several works from the Frank Moore Archive Project. This month, the folks over at HIV Plus curated the current on-line exhibition which features the artwork of Archive Members; Eric Stephen Abrams, Barton Lidice Benes, Robert Blanchon, Rene Capone, Luis Carle, Gregg Cassin, Keith Haring, Jerry Hotten, Derek Jackson, John Lathram, Joyce McDonald, Frank Moore, Hunter Reynolds, Eric Rhein, Richard Sawdon Smith, Steed Taylor, George Towne, Christopher Trujillo, Albert Velasco . The artwork is also features in the November/December issue of HIV Plus.

Statement:
In recognition of the 20th anniversary of World AIDS Day and the corresponding Day With(out) Art, HIV Plus magazine wanted to honor the visionaries who've brought -- and those who continue to bring -- beauty to our world. We've collaborated with the organization Visual AIDS to curate this special anniversary exhibit, which we call Salute. The 20 works we selected represent a wide range of artistic forms -- paintings, drawings, sculpture, posters, photography, collages, and mixed media. This variety is a mirror of the vast diversity of the pandemic and of the people affected by HIV -- men, women, and children; mothers, fathers, daughters, and sons; gays, straights, and bisexuals; the old and the young; the rich and the poor; and people of all colors and ethnicities....But all of the pieces are poignant lessons on what it truly means -- on a personal and individual level -- to be living with or affected by HIV.

About:
HIV Plus is dedicated to helping our readers lead their fullest life possible by giving them tips, tools, and personal stories that motivate them to make the best of their friendships and relationships, work and leisure time, health care, and overall sense of well-being. By helping our readers seek out their most rewarding and fulfilling experiences and to improve their outlook in everything they do -- to live out their lives above and beyond being HIV-positive -- they get the holistic effect of HIV Plus's Health+Spirit+Culture+Life focus. Please check out the November/December issue of HIV Plus for an additional story on Visual AIDS titled "Art for Everyone, Art Forever" by Benjamin Ryan. <http://www.hivplusmag.com/Story.asp?id=1566&categoryid=1&issue_emi=current>



Visual AIDS was founded in 1988, to shift public opinion about--and increase awareness of--AIDS and the AIDS crisis. Visual AIDS has evolved into an arts organization with a two-pronged mission: 1) In collaboration with museums, galleries, artists, schools, and AIDS service organizations, Visual AIDS produces exhibitions, publications, and events utilizing visual art to spread the message AIDS IS NOT OVER.; 2) Through the Frank Moore Archive Project, the largest slide library of work by artists living with HIV and the estates of artists who have died of AIDS, Visual AIDS historicizes the contributions of visual artists with HIV while supporting their ability to continue making art and furthering their professional careers. www.visualAIDS.org

The Body is now the most frequently visited HIV/AIDS-related site on the Web, according to the Medical Library Association and also the most frequently visited disease-specific site on the Web, according to <Hot 100>. The Body contains a rich collection of information on topics ranging from HIV prevention, state-of-the-art treatment issues, humor and art. An invaluable resource, The Body is used by clinicians, patients and the general public. Part of The Body's mission is to enable artistic expression to reach the Web, and to join art with other resources needed to help the public comprehend the enormity and devastation of the AIDS pandemic and to experience its human and spiritual dimensions.

Current and past Web Gallery exhibitions can be viewed at: www.thebody.com/visualaids
***For more information contact either: ***

Visual AIDS
Amy Sadao, Executive Director
Nelson Santos, Associate Director
212.627.9855
info@visualAIDS.org

The Body
Bonnie Goldman, Editorial Director
www.TheBody.com
212.541-8500 ext. 206
BGoldman@TheBody.com