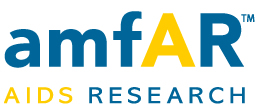 amfAR Opposes Proposed Cuts to Bilateral Global AIDS Funding
amfAR Opposes Proposed Cuts to Bilateral Global AIDS Funding, Calls on Administration to Meet Its "AIDS-Free Generation" Goal
Proposal restores previous language allowing use of federal funds for syringe exchange programs
NEW YORK, February 13, 2012 - amfAR, The Foundation for AIDS Research on Monday expressed deep concern about proposed cuts to U.S. bilateral AIDS funding in the Obama Administration's fiscal year 2013 budget proposal, calling on the Administration to provide the resources necessary to realize the goal of an "AIDS-free generation" set by President Obama in a landmark World AIDS Day 2011 speech.
The budget proposal calls for a nearly 11 percent reduction (more than half a billion dollars) in bilateral HIV/AIDS funding for the President's Emergency Plan for AIDS Relief (PEPFAR). It also calls for funding to stay on track to meet the Administration's three-year pledge to the Global Fund to Fight AIDS, Tuberculosis and Malaria.
Lifesaving HIV/AIDS research at the National Institutes of Health (NIH) would be flat-funded. Importantly, the budget proposes restoration of previous language allowing the use of federal funds for syringe exchange programs (SEPs). In December 2011, Congress reinstated the ban on using federal funds for SEPs.
"We're pleased the Administration is keeping its Global Fund pledge, as well as following the science by allowing use of federal funds for syringe exchange programs," said amfAR CEO Kevin Robert Frost. "However, we remain concerned about the dramatic cut in PEPFAR funding, especially on the heels of President Obama's pledge to create an 'AIDS-free generation.' We will only succeed in our quest to end AIDS if we make the proper investments and find the political will to do it."
"Reducing PEPFAR resources makes no sense given the tremendous track record of this program and the opportunity we have to begin to end this terrible epidemic," said Chris Collins, amfAR's vice president and director of public policy. "Starving one of the most effective global health programs in history-a program with strong bipartisan support-threatens to undermine progress toward an 'AIDS-free generation.'"
###
About amfAR

amfAR, The Foundation for AIDS Research, is one of the world's leading nonprofit organizations dedicated to the support of AIDS research, HIV prevention, treatment education, and the advocacy of sound AIDS-related public policy. Since 1985, amfAR has invested nearly $290 million in its programs and has awarded grants to more than 2,000 research teams worldwide.
Contact:

Cub Barrett, Program Communications Manager
(212) 806-1602


"Reproduced with permission - amfAR, The Foundation for AIDS Research"
amfAR, The Foundation for AIDS Research