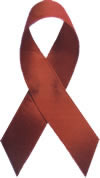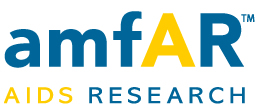 Janet Jackson, Linda Evangelista, Dita Von Teese Help to Raise $1.1 Million at Inaugural amfAR Milano Event
Kanye West, Donatella Versace, Rachel Bilson Also in Attendance - Event Presented by DSQUARED², BMW GROUP ITALIA, AND LAMBERTZ
Milan, Italy, September 29, 2009 - Janet Jackson, Linda Evangelista, Dita Von Teese, Kanye West, Rachel Bilson, Dean and Dan Caten, Cristina Lucchini, Chanel Iman, Noemie Lenoir, Anja Rubik, Donatella Versace, and Alek Wek were among those who came out to La Permanente last night in support of amfAR, The Foundation for AIDS Research. amfAR Milano, the Foundation's inaugural event held in conjunction with Milan Fashion Week, raised $1.1 million for amfAR's lifesaving research programs. programs.
Janet Jackson, longtime dedicated philanthropist and HIV/AIDS activist, chaired the event along with Asia Argento, Roberto Bolle, Dr. Hermann Bühlbecker, Andrea Castronovo, Dean and Dan Caten, Lapo Elkann, Linda Evangelista, and Cristina Lucchini.
Other guests who attended the gala included Roberta Armani, Arturo Artom, Tommaso Aquilano, Caterina Balivo, Neil Barrett, Giovanna Battaglia, Matilde Borromeo, Bianca Brandolini D'Adda, Coco Brandolini d'Adda, Maria Buccellati, Michael Burke, Ennio Capasa, Cristiana Capotondi, Beatrice Carbone, Rosita Celentano, Valentina Cervi, Maria Grazia Chiuri, Rosana Davison, Poppy Delevinge, Antonia Dell'Atte, Peter Dundas, Delfina Delettrez Fendi, Ferruccio Ferragamo, Benedetta Mazzini, Angela Missoni, Camila Missoni, Margherita Maccapani Missoni, Teresa Missoni, Martina Mondadori, Alessandra Moschillo, Saverio Moschillo, Chiara Muti, Pavlina Nemcova, Michele Norsa, Sara Nuru, Anna Piaggi, Pier Paolo Piccioli, Camila Raznovich, John Richmond, Roberto Rimondi, Vladimir Restoin Roitfeld, Renzo Rosso, Remo Ruffini, Peter Sartogo, Clarence Seedorf, Luca Stoppini, Simona Ventura, and Giuseppe Zanotti.
amfAR Milano was presented by DSquared², BMW Group Italia, and Lambertz, along with media partner Vanity Fair and hotel partner Westin Palace Milano. The black tie dinner and auction was followed by an after-party deejayed by Bob Sinclar.
Linda Evangelista opened the event, welcoming guests and praising the dedicated support of the fashion industry in the fight against HIV/AIDS. Evangelista recalled the desperate times of the early epidemic, praised the progress made in treatment and prevention thus far, and expressed hope for a cure through research. The supermodel introduced amfAR CEO Kevin Robert Frost who went on to speak about the recent headline news of an experimental AIDS vaccine that has shown promising results.
"That is the power of research," Frost said, and "many in the field of AIDS research believe, as I do, that we have seen a flicker of light." Frost thanked amfAR Milano chairs, sponsors, and guests and encouraged them to continue their support of the research efforts that will ultimately lead to a cure for AIDS.
DSquared² designers Dean and Dan Caten then introduced Janet Jackson. Jackson took the stage to uproarious applause and made heartfelt comments about the "5,000 lives lost to AIDS every day." She encouraged those in the room to "please keep fighting this battle.so that we can realize our dreams of a world without AIDS."
Burlesque artist Dita Von Teese, a longtime amfAR supporter, celebrated her birthday on the evening of the event. Von Teese closed the night by treating guests to a special performance of "Le Bain Noir."
The live auction was a highlight of the evening and included a one-of-a-kind custom DSquared² jacket, designed especially for amfAR Milano 2009, and signed by many of the celebrities in the room, including Janet Jackson, Dita Von Teese, Kanye West, and Linda Evangelista. The jacket was modeled onstage by Chanel Iman and sold to Diesel designer Renzo Rosso for $52,683.
Dean and Dan Caten auctioned off a private DJ lesson with the acclaimed Bob Sinclar in his Paris studio. Sinclar joined the designers on stage to help with the effort and the lesson sold for $40,975.
Alek Wek and Giuseppe Zanotti auctioned off a pair of Giuseppe Zanotti boots designed exclusively by Mr. Zanotti for Michael Jackson to be worn on the opening night of his planned come-back tour. The dazzling hand-embellished boots sold for $14,634.
French model Noemie Lenoir made the impromptu decision to go out on a date with the highest bidder in the room and, in doing so, raised $16,097.
Other auction highlights included:

Bianca Brandolini D'Adda auctioned off a one-of-a-kind Fendi Selleria bicycle personalized for amfAR Milano with features including hand-cut, sewn, and assembled leather detailing, and a GPS navigator, for $23,414;

A weekend at the Goodwood Revival and private tour of the Rolls-Royce factory donated by BMW Group Italia sold for $7,317;

American Girl In Italy, 1951 by Ruth Orkin, an iconic print by the celebrated American photographer, sold to Giuseppe Zanotti for $26,341;

A chance to join the crew of the Born for Sports 140' record-breaking sailing yacht in its attempt to beat the Trans-Mediterranean record sold for $26,341;

AC Milan footballer Clarence Seedorf and Dr. Hermann Bühlbecker helped to auction off a Milan Football package including a private meet and greet with Football great Dejan Stankovic of Inter Milano, seats at an Inter Milano match and a championship AC Milan match, a weekend at the Westin Palace Hotel, and a Quintessentially membership, for $21,951.
About amfAR

amfAR, The Foundation for AIDS Research, is one of the world's leading nonprofit organizations dedicated to the support of AIDS research, HIV prevention, treatment education, and the advocacy of sound AIDS-related public policy. Since 1985, amfAR has invested nearly $290 million in its programs and has awarded grants to more than 2,000 research teams worldwide.
amfAR recognizes American Airlines for its commitment to the fight against AIDS and its generous support of amfAR's mission.

Contact:

Bennah Serfaty, Senior Dir. of Communications,
(212) 806-1607,
bennah.serfaty@amfar.org;
Natalie Jacobs, Coordinator, Media Relations,
(212) 806-1694,
natalie.jacobs@amfar.org
"Reproduced with permission - amfAR, The Foundation for AIDS Research"
amfAR, The Foundation for AIDS Research