Positively Positive - Living with HIV/AIDS:
HIV/AIDS News Archive - August 2009

High HIV infection rate among Soweto Township gays
Aug. 31, 2009 - New research from UCSF examining HIV among men who have sex with men (MSM) in the township of Soweto in South Africa has found that a third of gay-identified men are infected with HIV.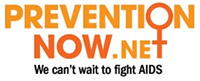 Female Condom Advocacy and Programming: Breaking Down the Barriers!
Aug. 29, 2009 - Tuesday, 1st of September 2009, from 18:00 to 19:30, in room Estrel Hall C.
For those attending the NGO Forum on Sexual and Reproductive Health and Development in Berlin next week, the Center for Health and Gender Equity (CHANGE) - Prevention Now! Campaign, World Population Foundation and the Universal Access to Female Condoms (UAFC) Joint Programme invite you to attend the following session:

HIV SUBTYPE LINKED TO INCREASED LIKELIHOOD FOR DEMENTIA
August 28, 2009 - Subtype D may cause one of leading types of dementia worldwide
Patients infected with a particular subtype of HIV, the virus that causes AIDS, are more likely to develop dementia than patients with other subtypes, a study led by Johns Hopkins researchers shows.

U.S. Updates Clinical Guidelines for Prevention and Treatment of Opportunistic Infections among HIV-Exposed and HIV-Infected Children
August 26, 2009 - New guidelines to assist health care workers in preventing and treating the secondary infections that can afflict U.S. children exposed to, or infected with, HIV, were published by the National Institutes of Health and the Centers for Disease Control and Prevention.



HIV on the rise again in high-income countries
25 August 2009 - In the late 1970s and early 1980s, gay and bisexual men - who are sometimes referred to as men who have sex with men (MSM) - were the main risk group affected by AIDS when it first appeared. Today, in Australia, Canada and the United States, these men continue to be the risk group most commonly diagnosed with HIV infection.
Read more...

-*
U.S. HIV Travel Ban
August 24, 2009 - Mr. Obama, please lift this ban!
On August 16th 2009, supporters of lifting the 22 year-old U.S. HIV travel ban, from both Canada and the United States, enjoyed the Sunday morning sunshine in a spectacular outdoor setting, in Peace Arch Park, at the border between Canada and the United States.


HIV Travel Ban Speech Delivered by Charles King
"Good afternoon! Thank you, and company for organizing this important demonstration against the US travel ban on people living with HIV and AIDS. Thank you as well for your fine Canadian hospitality. I want you to know that I was able to cross the border from the United States to Canada with my HIV medications in hand, without the slightest worry that I would be barred from entry. I am ashamed to say that it would not be the same if I were an HIV+ Canadian going in the other direction."
Read more...
US considers lifting travel ban on people with HIV-AIDS
08/20/2009 - () - Severa members of Congress sent a letter to Health Secretary Kathleen Sebelius earlier this week calling for the removal of the US travel ban on those living with HIV and AIDS. The US is currently one of only 12 countries in the world who keep people with HIV/AIDS from entering the country.
Audio File ...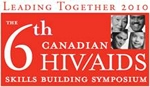 Leading Together 2010: 6th Canadian HIV/AIDS Skills Building Symposium
This event will be held in Montreal, Quebec from March 4 to 7, 2010.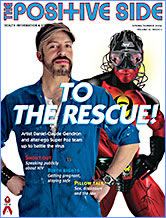 Speaking from the Heart
SPRING/SUMMER 2009, Volume 11 Issue 1 Talking publicly about your HIV status can be a scary yet rewarding experience. Jessica Yee interviews four courageous PHAs who speak out and discovers how saying "I have HIV" can open hearts and change lives.
Read more...


"HIV in Canada: Trends and Issues for Advancing Prevention, Care, Treatment and Support through Knowledge Exchange"
CATIE's environmental scan provides an overview of the HIV landscape in Canada, including: the epidemiology of HIV; trends in diseases related to HIV and trends and issues in prevention, treatment, care and support for people with or at risk for HIV. The environmental scan is available as a downloadable PDF
Read more...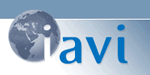 Dianne Stewart, Formerly of the Global Fund to Fight AIDS, Tuberculosis and Malaria, Joins IAVI
NEW YORK, August 19, 2009 - Dianne Stewart, former head of Board and Donor relations at the Global Fund to Fight AIDS, Tuberculosis and Malaria, has joined the as Vice President of Resource Development. In her role at IAVI, Ms. Stewart will provide leadership for the organization's fundraising strategy focused on both the public and private sectors.


Rally to lift the US HIV travel ban
August 17, 2009 - Activists rallied against the US HIV travel ban at the Peace Arch on Aug 16.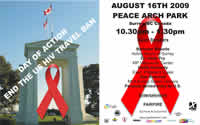 Aids Activists Rally This Sunday To Support Lifting U.S. Ban On HIV-Positive Immigrants And Visitors
August 11, 2009 - Coordinated rallies in U.S./Canadian border towns in support of lifting the despicable U.S. ban on HIV-positive immigrants and visitors. HIV-positive U.S. residents will cross from Canada to the U.S to emphasize the discriminatory nature of the ban.
August 16th 2009 Peace Arch Park Surrey BC Canada 10:30 am to 1:30 pm.



Media Advisory - 2009 Scotiabank AIDS Walk for Life Toronto Launch Event - August 10th 2009
TORONTO, Aug. 10 /CNW/ - Join the AIDS Committee of Toronto (ACT) and our special guests in launching this years' AIDS Walk for Life Toronto and learn more about our exciting new initiatives to raise money to fund community support programs for people living with HIV/AIDS.

An HIV-Blocking Gel for Women
August 10, 2009 - New 'Molecular Condom' Meant to Prevent AIDS.
scientists developed a new kind of "molecular condom" to protect women from AIDS in Africa and other impoverished areas. Before sex, women would insert a vaginal gel that turns semisolid in the presence of semen, trapping AIDS virus particles in a microscopic mesh so they can't infect vaginal cells.



IAS applauds UK All-Party Parliamentary Group's call to action on AIDS:
The Treatment Timebomb
Geneva - August 9, 2009 - applauds the United Kingdom's All-Party Parliamentary Group on AIDS (APPGA) for its recent report "The Treatment Timebomb", released July 17, 2009. The Treatment Timebomb raises important issues for the future of HIV treatment, and reinforces the key learning from the International AIDS Society's 5th Conference on HIV Pathogenesis, Treatment and Prevention (IAS 2009) held 2 weeks ago in Cape Town, South Africa.



Schwarzenegger's 'Catastrophic' AIDS Funding Cuts to be Protested at Pershing Square
Vigil & March Tuesday Aug 11th
August 7, 2009 - , the nation's largest non-profit HIV/AIDS healthcare provider, is joining a broad-based coalition of AIDS advocates and patients to protest draconian budget cuts that were blue lined out of the budget by California Governor Arnold Schwarzenegger and that will jeopardize the public health by eliminating the vast majority of funding for AIDS prevention, care and treatment.

Yerkes researchers propose ambitious new strategies for AIDS vaccine research
August 7, 2009 - Unraveling how African nonhuman primates adapt to HIV-like viruses may lead to vaccine
Researchers at the Yerkes National Primate Research Center, Emory University, believe conventional vaccine strategies should not be the only avenue explored in the development of an effective AIDS vaccine.

WISTAR SCIENTISTS FIND KEY TO STRENGTHENING IMMUNE RESPONSE TO CHRONIC INFECTION
PHILADELPHIA - (August 6, 2009) - A team of researchers from has identified a protein that could serve as a target for reprogramming immune system cells exhausted by exposure to chronic viral infection into more effective "soldiers" against certain viruses like HIV, hepatitis C, and hepatitis B, as well as some cancers, such as melanoma.



Bio-Alcamid: Letter to Dentists
August 5, 2009 - Re: Patient has had Bio-Alcamid injections into cheeks
Dear Dentist,
This note is to inform you that this patient has Bio-Alcamid cheek implants. This will require your attention when giving anasthetic injections to this patient; he/she should not receive injections into the upper gums leading into the cheek area as it can puncture the intact capsule and put the prosthetic at risk of infection.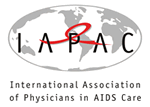 HIV-Treating Clinicians Supportive of Health Care Reform Efforts, But Some Express Caution
August 4, 2009 - Increased caseloads, lack of proper reimbursement, possibility of rationing HIV care cited as concerns, which represents approximately 4,000 HIV-treating clinicians in the United States [out of a global membership of over 13,000], today released results of a nationwide survey indicating that while supportive of ongoing health care reform efforts, a significant percentage of its US membership is concerned about issues ranging from increased patient caseloads to the possibility of rationing HIV care.

HIV integrase inhibitor effective for patients beginning antiretroviral treatment
2-Aug-2009 - A member of a new class of antiretroviral drugs is safe and effective for patients beginning treatment against HIV, according to researchers who have completed a two-year multisite phase III clinical trial comparing it with standard antiretroviral drugs.

SCIENTISTS LEARN WHY EVEN TREATED GENITAL HERPES SORES BOOST THE RISK OF HIV INFECTION
August 2, 2009 - New research helps explain why infection with herpes simplex virus-2 (HSV-2), which causes genital herpes, increases the risk for HIV infection even after successful treatment heals the genital skin sores and breaks that often result from HSV-2.

====================================