Positively Positive - Living with HIV/AIDS:
HIV/AIDS News Archive - December 2012

FDA approves first anti-diarrheal drug for HIV/AIDS patients
Dec. 31, 2012 - Fulyzaq is the second botanical drug approved by the agency
The U.S. Food and Drug Administration today approved Fulyzaq (crofelemer) to relieve symptoms of diarrhea in HIV/AIDS patients taking antiretroviral therapy, a combination of medicines used to treat HIV infection.



HIV/AIDS: Low prevalence, high stigma in Bangladesh
DHAKA, 31 December 2012 (PlusNews) - Even though HIV prevalence in Bangladesh is as low as 0.1 percent of the 160 million population, experts fear that widespread discrimination towards people who test positive for HIV may leave infections unreported.
Read more...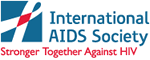 Over 80% Accept Home-Based HIV Testing in Five African Countries
29 December 2012 - More than 4 in 5 people offered home-based HIV voluntary counseling and testing (HBT) in 5 sub-Saharan countries accepted testing, and more than three quarters received their result, according to a 524,867-person systematic review and meta-analysis.
Read more...


To Tell or Not To Tell: Disclosing Your HIV Status
December 28, 2012 - You're HIV positive (HIV+). You've only just learned about your status. OR you've known about it for sometime. Whether it's still fresh news that you are beginning to absorb or it's something you have been living with for a while, there are bound to be many situations in your life in which you will be faced with the decision of whether or not to disclose your HIV status - to tell others that you are infected with HIV.
Read more...


AIDS has been a wake-up call for us all - Dr Paul De Lay
28 December 2012 - After 10 years with UNAIDS Dr Paul De Lay is taking up his retirement, however before he left unaids.org caught up with him to ask if he would share a few of his thoughts and memories of working for the global AIDS response.
Read more...
Poor CD4 response to HIV treatment increases risk of death from non-AIDS-related illnesses, even for those with higher baseline counts
28 December 2012 - A poor increase in CD4 cell count after starting antiretroviral therapy is associated with an increased risk of death due to non-AIDS-related causes, Danish investigators report in the online edition of AIDS.
Read more...
Uganda Anti-Homosexuality Bill
From: "Bradford McIntyre" - 27 Dec 2012 - Homosexuality in Africa, has nothing to do with the West, or any other part of the world. Homosexuality exists in Africa the same as it does everywhere, all around the world! Homosexuality has always existed and it will continue to exist, it is a part of nature.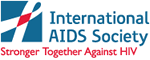 Over 50% of Deaths in Canadian HIV/HCV Cohort May Be Preventable
27 December 2012 - More than half of observed deaths may have been preventable in a 955-person cohort of Canadians coinfected with HIV and hepatitis C virus (HCV), according to results of a 16-center study. Mortality compared with the general Canadian population was particularly high in women.
Read more...
Number of home HIV tests sent for analysis via mail hits record 66,000
December 26, 2012 - The figure shows wide use of the easy-to-use method, but the team is concerned the mail service users, who are not required to meet doctors and nurses, do not have access to sufficient information and followup care.
Read more...
'Cautious optimism' on HIV
December 24, 2012 - HIV has been one of modern medicine's most implacable foes. Thirty one years since AIDS was first observed in the west with 30m deaths worldwide since, it has been tamed but not beaten.
Read more...
Christmas Fund: AIDS Community Care Montreal helps those living with HIV
December 23, 2012 - In the 25 years since AIDS Community Care Montreal (ACCM) was founded, some things have changed: while it's certainly not a "joyride," ACCM case worker Daniel Lanouette says that contracting HIV is no longer a death sentence.
Read more...


Ministry launches national paediatric AIDS elimination initiative
December 23, 2012 - MINISTER of Health Dr Fenton Ferguson says the Government is working towards the total elimination of mother to child transmission of the Human Immunodeficiency Virus (HIV) and syphilis in Jamaica by 2015.
Read more...
New UN AIDS deputy hails Brazil progress
December 23 - THE newly appointed deputy chief of the United Nations HIV-fighting program, Brazilian Luiz Loures, hailed his own country's achievements in the fight against the deadly global epidemic.
Read more...
There is so Much More to us Than Just Being HIV-Positive
December 21, 2012 - "I am hopeful that Judge Thompson's decision will dramatically change the misconceptions about HIV. We are human beings and we deserve to be treated as such. It is true that I am a convicted felon and I have been sentenced to do my time, but being HIV-positive in the Alabama Department of Corrections (ADOC) system has convicted me twice.
Read more...
Judge orders end to HIV prison segregation in Alabama
December 21, 2012 - (Reuters) - A U.S. federal judge ruled on Friday to end the segregation of prisoners with HIV in Alabama, agreeing that it violates the Americans with Disabilities Act (ADA).
"It is evident that, while the ... segregation policy has been an unnecessary tool for preventing the transmission of HIV, it has been an effective one for humiliating and isolating prisoners living with the disease," U. S. District Judge Myron Thompson wrote in his ruling.
Read more...
Estimated HIV Incidence in the United States, 2007-2010
December 21, 2012 - HIV Surveillance Supplemental Report, Volume 17, Number 4
Estimated incidence of HIV infection, by year of infection and selected characteristics, 2007-2010-United States
Read more...


Anderson Remembers AIDS Activist Spencer Cox
Dec 20, 2012 - Anderson and today's co-host Rosie Perez pay tribute to pioneering AIDS activist Spencer Cox, who passed away on Tuesday, December 18 at the age of 44.



French study finds increased anal cancer risk despite ART
19 December 2012 - IV attacks the immune system, causing it to become increasingly weak and dysfunctional. Treatment with combinations of potent anti-HIV drugs (commonly called ART or HAART) greatly reduces production of HIV in the body. As less HIV is produced, the immune system can begin repairs. These repairs are generally sufficient to keep AIDS-related infections at bay. However, because defects in immunity persist, there is an elevated risk for certain cancers in some ART users.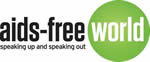 AIDS-Free World adds offensive Belize Immigration Law to the chopping block
December 19, 2012 - Only two countries in the Western Hemisphere, Belize and the Republic of Trinidad and Tobago, arbitrarily ban the entry of homosexuals as a "prohibited class". AIDS-Free World is working to bring that to an end.

HIV Patients in Care Lose More Years of Life to Smoking Than to HIV Infection
DEC. 19, 2012 - Findings emphasize importance of patient counseling to stop smoking in integrated HIV care
Among HIV patients receiving well-organized care with free access to antiretroviral therapy, those who smoke lose more years of life to smoking than to HIV, according to a Danish study published in Clinical Infectious Diseases and available online . The findings highlight the importance of smoking cessation efforts in the long-term, integrated care of patients infected with HIV.

Scientists Discover How HIV Virus Gains Access to Carrier Immune Cells to Spread Infection
Dec. 18, 2012 - Scientists from the AIDS Research Institute IrsiCaixa have identified how HIV, the virus that causes AIDS, enters the cells of the immune system enabling it to be dispersed throughout an organism. The new study is published December 18 in the open access journal PLOS Biology.
Read more...


Early and highly influential AIDS activist Spencer Cox dies aged 44
December 18, 2012 - Spencer Cox, one of the most significant AIDS activists in America has died aged 44 of AIDS related causes.
Cox co-founded TAG (Treatment Action Group) and was a spokesman for ACT UP, both major HIV/ AIDS organisations in the USA. He died this morning at Columbia Presbyterian hospital.
Read more...
Tracking the origins of HIV
18-Dec-2012 URBANA - Human immunodeficiency virus (HIV) may have affected humans for much longer than is currently believed. Alfred Roca, an assistant professor in the College of Agricultural, Consumer and Environmental Sciences at the University of Illinois, thinks that the genomes of an isolated West African human population provide important clues about how the disease has evolved.

Treatment with a protease inhibitor during the first trimester of pregnancy increases the risk of pre-term birth
18 December 2012 - Further evidence has emerged from research in the United States that antiretroviral therapy based on a protease inhibitor (PI) during the first three months of pregnancy is associated with an increased risk of pre-term delivery. The study is published in the advance, online edition of the Journal of Infectious Diseases.
Read more...
Liver cancer has a more aggressive disease course in HIV-positive people co-infected with viral hepatitis
18 December 2012 - Co-infection with HIV and viral hepatitis is associated with a more aggressive disease course for liver cancer, according to research conducted in London and presented to the recent EASL Monothematic Conference: HIV and the Liver.
Read more...
People with HIV hospitalized less often since combination antiretroviral drug therapy introduced
TORONTO, Dec. 17, 2012 - Women with HIV are still hospitalized more than men with HIV as are low-income people with HIV compared with high-income people with HIV
People with HIV are being hospitalized in Ontario significantly less often than they were 15 years ago when combination antiretroviral drug therapy (cART) was introduced, new research has found.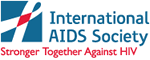 Assuming Partner Does Not Have HIV Raises STI Risk in HIV-Negative MSM
17 December 2012 - Assuming but not knowing that a sex partner does not have HIV infection independently raised the risk of sexually transmitted infection (STI) in a study of US HIV-negative men who have sex with men (MSM). HIV-negative MSM who determined that their partner did not have HIV did not run a higher STI risk.
Read more...
Traditional risk factors strongest predictors of sub-clinical cardiovascular disease in people about to start HIV therapy
17 December 2012 - Sub-clinical cardiovascular disease in people with HIV is more strongly associated with traditional risk factors for heart disease rather than inflammation or HIV-related parameters, US research published in the online edition of AIDS suggests.
Read more...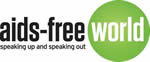 AIDS-Free World Takes on Jamaican TV in Constitutional Legal Challenge
December 14, 2012 - It's David and Goliath all over again. AIDS-Free World produced a paid public service announcement called "Love and Respect" advocating tolerance for LGBT people. The two major TV stations in Jamaica refused to air it. AIDS-Free World did not fold up its tents and slink away. Instead, our Legal Advisor on Marginalized Groups, Maurice Tomlinson, who appears in the video , launched a legal challenge against the stations. The first hearing was held this week on December 12th.



Eliminating new HIV infections among children and keeping their mothers alive is not just about pills
14 December 2012 - A mid-term review on the implementation of the Global Plan Towards the Elimination of New HIV infections among Children by 2015 and Keeping their Mothers Alive took place in Nairobi, Kenya from 6-7 December.
Read more...
A drug used to treat HIV might defuse deadly staph infections
14-Dec-2012 - New findings could potentially lead to novel approaches to treat deadly staph infections
A new study by NYU School of Medicine researchers suggests that an existing HIV drug called maraviroc could be a potential therapy for Staphylococcus aureus, a notorious and deadly pathogen linked to hundreds of thousands of hospitalizations each year. Their study is published online this week in Nature.



High rates of HIV testing among pregnant women in Ontario
14 December 2012 - The widespread availability of potent combination anti-HIV therapy (commonly called ART or HAART) has greatly reduced deaths from AIDS-related infections in Canada and other high-income countries. ART improves the health of HIV-positive people by reducing the production of HIV and allowing the immune system to begin to repair itself. The power of ART is such that researchers and doctors increasingly expect that a young adult diagnosed today who begins ART and has minimal pre-existing health conditions will have a near-normal life span. Faced with this good news, more HIV-positive women are considering having children.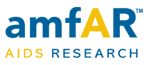 New amfAR Grants Nurture Next Generation of AIDS Researchers
NEW YORK, December 13, 2012 - Sixth round of amfAR's Mathilde Krim Fellowships continues tradition of nurturing and identifying new talent
amfAR, The Foundation for AIDS Research, on Thursday announced its sixth round of Mathilde Krim Fellowships in Basic Biomedical Research, designed to support the work of young HIV/AIDS researchers.

Syphilis and HIV: A Dangerous Duo Affecting Gay and Bisexual Men
December 13, 2012 - Trend data released today in CDC's 2011 STD Surveillance Report show that primary and secondary syphilis rates are increasing among gay and bisexual men, who now account for more than 70% of all infections.



UNAIDS board promotes non-discrimination of people affected by HIV
13 December 2012 - Mr Sidibé highlighted the importance of achieving zero discrimination: "We cannot continue to address discrimination in the same way we have until now. The people we are not reaching today are the most difficult to reach because they feel they can't come forward for fear of discrimination."
Read more...


Testing patients in Vancouver hospitals diagnoses more than 30 people with HIV in first year
December 13, 2012 - VANCOUVER, BC - Doctors and nurses at Vancouver Coastal Health and Providence Health Care have diagnosed more than 30 patients with HIV in the first year of an HIV testing pilot in Vancouver hospitals.



Risk of TB among HIV-positive people in high-income countries
13 December 2012 - In an analysis of nearly 20,000 participants, the researchers found that the risk for developing TB increased once a person became HIV positive. Moreover, the longer an HIV-positive person remained untreated with ART, the greater the risk for developing TB. Once a person initiated ART, their risk of developing TB decreased gradually.



HPV in Older Women May Be Due to Reactivation of Virus, Not New Infection
DEC. 13, 2012 - A new study suggests that human papillomavirus (HPV) infection in women at or after menopause may represent an infection acquired years ago, and that HPV infections may exist below limits of detection after one to two years, similar to other viruses, such as varicella zoster, which can cause shingles. The study, published in The Journal of Infectious Diseases and available online , highlights the need for additional research to better understand HPV infections and the role of HPV persistence and reactivation, particularly in women of the baby boomer generation.



Brighton university cancels screening of AIDS denialist film
12 December 2012 - The University of Brighton has cancelled the screening of a film which claims the HIV virus does not cause AIDS after a student backlash.
The documentary, House of Numbers, has been dismissed by academics and health experts worldwide as AIDS denialist propaganda.
Read more...


New guidelines to better prevent HIV in sex workers
12 December 2012 - The World Health Organization (WHO) in partnership with UNFPA, UNAIDS, and the Global Network of Sex Work Projects, have developed new guidelines to better protect sex workers from HIV and other sexually transmitted infections (STIs).
Read more...


This Positive Life: A Trailblazer Still Marches Forward
December 12, 2012 - Gil Kudrin grew up with HIV -- he was diagnosed in the early '80s at only 18 years old -- and has outlived many of his peers. At 53 years old, he has marched with ACT UP, helped found Nightsweats & T-Cells (which employs HIV-positive people and gives them work skills and experience) and has raised two young, homeless boys as his own sons.
Read more & Watch Video...


NIH Scientists Reflect on Gains in Emerging Infectious Disease Awareness, Research and Response
Dec. 11, 2012
WHAT: In a new essay, National Institute of Allergy and Infectious Diseases director Anthony S. Fauci, M.D., and David Morens, M.D., reflect on what has been learned about emerging infectious diseases (EIDs) in the two decades since a major report from the U.S. Institute of Medicine rekindled interest in this important topic.

In Memoriam: Panos London
December 11, 2012 - Part of an organisation I helped set up is no longer going to exist.
The Panos Institute London has announced that it no longer has the resources to continue. It's been struggling for some time; project income appears to have dried up; its executive director has left. Panos' trustees have decided, understandably, that, after almost exactly 26 years, it needs to fold.
Read more...
Low-dose stavudine study debated between South African researchers and activists
11 December 2012 - A proposed trial of low-dose stavudine (also known as d4T) sparked a heated debate between South African researchers and activists at the opening of the first Southern African HIV Clinicians' Society Conference held in Cape Town last month.
Read more...
HIV and hepatitis C co-infection increases the risk of cognitive impairment
11 December 2012 - Co-infection with HIV and hepatitis C is associated with an increased risk of cognitive impairment, according to research published in the online edition of the Journal of Acquired Immune Deficiency Syndromes.
Read more...


Infectious diseases diagnosable before symptoms appear
Darmstadt, December 11, 2012 - TU-Darmstadt bioscientists develop a biosensor for the early diagnosis of sleeping sickness



Women out loud: How women living with HIV will help the world end AIDS
11 December 2012 - In a new report, entitled Women out loud, UNAIDS explores the impact of HIV on women and the instrumental role women living with the virus are playing to end AIDS. It includes the latest data and commentary from some of the leading advocates on women and HIV.
Read more...
Long-term public health support needed to tackle infectious disease outbreaks
December 11, 2012 - Outbreaks of infectious diseases, such as swine flu (H1N1) threaten global health and should be considered by funding agencies and humanitarian organizations as development issues rather than emergency situations, requiring long-term support and investment, according to US experts writing in this week's PLOS Medicine.

40 CEOs call on countries to lift HIV travel bans
December 11, 2012 - Deportation. Detention. Barred entry. These are just some of the scenarios that people with HIV have to deal with when it comes to international travel.
Now, CEOs from 40 well-known companies are calling for countries to get rid of their HIV-related travel restrictions. Corporate leaders say the travel restrictions are discriminatory and detrimental to the globalized economy, in which companies have to be free to send employees around the world.
Read more...


Alberta-Factors predictive of HIV-related neurocognitive impairment
11 December 2012 - Shortly after HIV enters the body, it infects cells of the immune system. These infected cells are transported by the lymphatic system and distributed to lymph nodes and tissues, where the virus can infect more cells. Within a week of initial infection, HIV has been spread in infected cells via the blood throughout the body, including the brain. HIV does not infect brain cells but it does infect cells of the immune system that travel to or are resident within the central nervous system (CNS)-the brain and spinal cord.

More Evidence That HIV Elite Controllers Have Increased Atherosclerosis
December 10, 2012 - A new study suggests that activation of immune cells, including monocytes, may play a role in accelerating coronary artery plaque formation in HIV elite controllers.
Read more...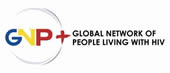 Uniting Around a Common Agenda
10 December 2012 - Today on Human Rights Day the Global Network of People Living with HIV (GNP+) is pleased to share the People Living with HIV Global Advocacy Agenda, 2013-2015. The Global Advocacy Agenda has guided networks of people living with HIV and other organizations in their advocacy since 1999.



Bradford McIntyre Honoured With Queen Elizabeth II Diamond Jubilee Medal
December 10, 2012 - The Diamond Jubilee Medal is awarded to Bradford McIntyre for excellence in the field of HIV/AIDS in Canada
Bradford McIntyre is a recipient of The Queen Elizabeth II Diamond Jubilee Medal and he has been honoured with this distinction for his exemplary work and service in the field of HIV/AIDS in Canada.
On November 27, 2012, Bradford McIntyre was among 22 Canadians awarded the distinct honor of a Queen Elizabeth II Diamond Jubilee Medal, for excellence in the field of HIV/AIDS in Canada. The Diamond Jubilee Medal ceremony was held at the Canadian AIDS Society's 5th Annual World AIDS Day Gala, at the Chateau Cartier, Gatineau, Quebec.



HIV helps save young cancer patient
December 10, 2012 - Doctors used a disabled form of HIV to reprogram a child's immune system to attack her cancer. Dr. Sanjay Gupta explains.

Diet and exercise help battle HIV
December 10, 2012 - Food is medicine in so many ways and with regard to so many medical conditions. For patients living with HIV and AIDS, it quite literally can mean the difference between tolerating medications and maximizing their benefit or suffering debilitating symptoms and a more rapid progression of infection.
Read more...

Robin Hood says No Cuts to AIDS Programs, Tax Wall Street!
December 9, 2012: - People living with AIDS cannot afford budget cuts to lifesaving programs, both in the United States and across the world. A Robin Hood Tax on Wall Street could prevent budget cuts to important programs like the Global Fund, the President's Emergency Plan for AIDS Relief, HOPWA, Ryan White Care Programs, and others.
Read more...

IN THE LIFE - THE FINAL EPISODE Premiers This December on Public Television
New York, NY, December 7, 2012 - This month, In The Life Media, broadcasts the final episode of its Emmy nominated lesbian, gay, bisexual and transgender (LGBT) newsmagazine, IN THE LIFE.



Positive Living BC volunteer wins Queen Elizabeth II Diamond Jubilee Medal
May McQueen, a longtime Positive Living BC volunteer and an instrumental part of the Society's Prison Outreach Program (POP), was one of 30 Canadians awarded the Queen Elizabeth II Diamond Jubilee Medal at the Canadian AIDS Society World AIDS Day gala on Tuesday, November 27, held at the Chateau Cartier, Gatineau, Quebec.



Planned Parenthood running low on condoms across Canada
December 07, 2012 - Condoms are running short at Planned Parenthood centres across Canada after a manufacturer stopped a decade-old donation program that provided 500,000 free.



In solidarity: 30th International AIDS Candlelight Memorial - 19 May 2013
December 7, 2012 - The theme of the 30th International AIDS Candlelight Memorial is "In solidarity". On Sunday 19 May 2013, for the 30th time, grassroots organisations worldwide will commemorate International AIDS Candlelight Memorial. Communities will raise awareness around HIV, stand together with people living with HIV and remember the loved ones lost to HIV and AIDS.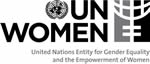 Violence against Women Living with HIV in South Africa: research on perceptions and experiences
December 6, 2012 - Gender inequality and violence against women constitute one of the key drivers of the HIV epidemic. Violence against women and HIV are also mutually reinforcing. While violence against women exacerbates women's risks and vulnerabilities to HIV exposure and transmission, a positive HIV status further exacerbates women's risks and vulnerability to violence, abuse and other rights violations.

Diet quality predicts HIV progression and death in resource-poor settings
06 December 2012 - The more diverse and nutrient-rich the diet before starting antiretroviral treatment (ART), the less severe HIV disease progression is, and the less likely death occurs, researchers report in the advance online edition of the Journal of Acquired Immune Deficiency Syndromes. The study involveda cohort of over 800 people living with HIV (PLHIV) in Uganda.
Read more...


Sorafenib for liver cancer in HIV co-infection
6 December 2012 - Unfortunately, deaths continue to occur among HIV-positive people because of complications affecting different organ-systems. Some complications arise from co-infection with other viruses. For instance, because hepatitis B virus (HBV) and hepatitis C virus (HCV) are spread in ways similar to HIV, a significant proportion of HIV-positive people are co-infected with these viruses.

Couples HIV testing and counselling prompts rapid switch to consistent condom use in South African study
05 December 2012 - HIV testing and counselling of couples quickly led to consistent condom use among serodiscordant couples in stable relationships in South Africa, researchers report in the advance online edition of the Journal of Acquired Immune Deficiency Syndromes.
Read more...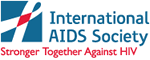 Late Infections Affect 1 in 5 Using Bio-Alcamid for HIV Facial Atrophy
05 December 2012 - Infectious complications arising 2 years or more after polyalkylimide (Bio-Alcamid) implantation for HIV-related facial fat atrophy affected 19% in a Toronto study group. Previous facial manipulation, including dental work, raised the risk of infectious complications.
Read more...


Tuberculosis & HIV-background information
4 December 2012 - Tuberculosis (TB) is caused by bacteria called Mycobacterium tuberculosis complex and usually affects the lungs. However, among people co-infected with TB and HIV, parts of the body outside the lungs are often affected; this is called extra-pulmonary TB.

Crucial step in AIDS virus maturation simulated for first time
Barcelona, 04 December 2012 - Vancouver, BC: Using computational techniques, researchers have shown how a protein responsible for the maturation of the virus releases itself to initiate infection
On Saturday, Bioinformaticians at IMIM (Hospital del Mar Medical Research Institute) and UPF (Pompeu Fabra University) have used molecular simulation techniques to explain a specific step in the maturation of the HIV virions, i.e., how newly formed inert virus particles become infectious, which is essential in understanding how the virus replicates. These results, which have been published in the latest edition of PNAS, could be crucial to the design of future antiretrovirals.

Antiretroviral Treatment for HIV Reduces Food Insecurity, Reports AIDS Journal
Philadelphia, Pa. (December 4, 2012) - By Increasing Work Ability, Anti-HIV Drugs May Reduce Hunger as well as Improve Health
Can treatment with modern anti-HIV drugs help fight hunger for HIV-infected patients in Africa? Starting antiretroviral therapy for HIV reduces "food insecurity" among patients in Uganda, suggests a study published online by the journal AIDS, official journal of the International AIDS Society. AIDS is published by Lippincott Williams & Wilkins, a part of Wolters Kluwer Health.
Read more...
'Real-world' evidence shows that antiretroviral therapy reduces risk of HIV transmission in heterosexual couples
04 December 2012 - A study conducted in China has provided 'real-world' evidence of the impact of antiretroviral therapy on the risk of transmission in heterosexual couples. Published in The Lancet, the retrospective research showed that the risk of HIV transmission was reduced by 26% in serodiscordant couples where the HIV-infected partner was taking antiretroviral therapy when compared to serodiscordant couples where the HIV-positive partner remained treatment naive.
Read more...

Canadian AIDS Society World AIDs Day Event a Huge Success
03 December 2012 - Bob Leahy with an inside look at the Canadian AIDS Society's Gala fundraiser last week at which twenty-two Queen Elizabeth II Diamond Jubilee Medal Recipients that were present, including many well known names in our community, were honoured.
The Canadian AIDS Society (CAS) pulled out all the stops last week to create a fitting celebration of World AIDS Day and of excellence in HIV/AIDS work, along the way raising thousands of fundraising dollars to help further their work.
Read more...
LIFE Behind the Picture: The Photo That Changed the Face of AIDS
December 2012 - In November 1990 LIFE magazine published a photograph of a young man named David Kirby - his body wasted by AIDS, his gaze locked on something beyond this world - surrounded by anguished family members as he took his last breaths. The haunting image of Kirby on his death bed, taken by a journalism student named Therese Frare, quickly became the one photograph most powerfully identified with the HIV/AIDS epidemic that, by then, had seen millions of people infected (many of them unknowingly) around the globe.
Read more...


Alberta Approves Boceprevir and Telaprevir for People Living with HIV and Viral Hepatitis
December 3, 2012 - Toronto, ON: When will other provincial formularies follow
As of World AIDS Day this year, the Government of Alberta took a major step, approving the use of boceprevir (Victrelis, Merck) and telaprevir (Incivek, Vertex) - two new medications used as part of a combination therapy[i] to treat Hepatitis C genotype 1(HCV-1) - for all people living with Hepatitis C, including people living with Hepatitis C who are co-infected with HIV.
While boceprevir and telaprevir have been shown to be safe and effective in HCV/HIV co-infected people in phase 3 clinical trials, Alberta's is the first provincial formulary allowing their use with co-infected populations. HCV/HIV co-infection is a serious, life-threatening condition with liver health complications (including liver disease and liver cancer) accelerating decades quicker than in those living with Hepatitis C alone.

Iran's HIV/Aids sufferers struggle for survival
3 December 2012 - As Iran's economy has faltered and the cost of living has skyrocketed, Iranians living with HIV/Aids are struggling for survival, Roxana Saberi reports.
"Every week, I hear about someone with HIV dying," says an HIV-positive woman who spoke on condition of anonymity. "Healthy people have a lot of problems these days, too, but we're less capable of dealing with them."
Read more...

HIV Physicians Association Changes Name, Expands Membership
(Washington, DC - 3 December 2012) - IAPAC now known as International Association of Providers of AIDS Care
In a move designed to formally acknowledge the contributions of various cadres of professional and paraprofessional providers of HIV/AIDS care, an international association that represents more than 17,000 members, primarily HIV-treating physicians, today announced it has changed its name to the International Association of Providers of AIDS Care (IAPAC).

The ACLU AIDS Project: Decades On, Still Separate and Unequal
Dec 3 2012 - Unfounded fears echo throughout policy, health care, education -- pretty much everywhere.
A decision is now pending in the ACLU's case against the state of Alabama. Just before Thanksgiving, a federal judge in the state delayed his ruling on whether Alabama will continue to be one of only two states in the nation to segregate HIV-positive prisoners.
Read more...


Insite - providing a safe 'fix'
December 02, 2012 - Vancouver's legal supervised injection site for drug addicts
IT'S just after 7:00 am but already a group of men and women stand shivering in the chilly Vancouver air, but it's not only the frigid Canadian weather and spending the night outdoors that has caused the shakes. These are drug addicts anxiously waiting for the doors of Insite - a safe and legal drug injecting facility - to open. Read more...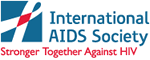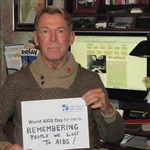 World AIDS Day for me is...
REMEMBERING People We Lost to AIDS!
December 1, 2012 - Bradford McIntyre, Canada, A long time survivor living with HIV since 1984 and Founder: Positively Positive - Living with HIV/AIDS and IAS Member

Presidential Proclamation - World AIDS Day 2012
December 1, 2012 - WORLD AIDS DAY, 2012 BY THE PRESIDENT OF THE UNITED STATES OF AMERICA
On World AIDS Day, more than 30 years after the first cases of this tragic illness were reported, we join the global community once more in standing with the millions of people who live with HIV/AIDS worldwide. We also recommit to preventing the spread of this disease, fighting the stigma associated with infection, and ending this pandemic once and for all.



IGLHRC and CEDEP Commend Presidential Pardon in Malawi
December 1, 2012 - The 2012 World AIDS Day theme of zero discrimination cannot be achieved when the first-ever declaration of human rights in Asia consciously and deliberately denies human rights protections for LGBT people , when political leaders publicly vilify and spread prejudice against gay people , when LGBT people are accused of spreading AIDS , when murders of lesbians are ignored , when laws are used to target LGBT people . There is no such thing as one kind of discrimination. Zero discrimination has to mean ending multiple and intersecting forms of discrimination, and embracing human rights protections for ALL marginalized and vulnerable people.

On AIDS Day, recalling those who died
December 1, 2012 - The names of those affected by HIV at the National AIDS Memorial Grove are etched into stone, stitched into quilts and written in ink.
Read more...
Aboriginal HIV infections a growing problem in Canada
December 1, 2012 - Infection rate for aboriginal people 3.6 times higher than that for other Canadians
Aboriginal AIDS activists in Canada say they are trying to lower the high rate of HIV infections among First Nations, Métis and Inuit people.
Read more...
Low condom use blamed for new HIV cases
December 01 2012 - A newly published United Nations report shows that the rate of new HIV infections in Indonesia increased by more than 25 percent between 2001 and 2011.
Read more...


World AIDS Day 2012: 30 years into the HIV/AIDS epidemic, prevention and treatments do not stop infections in women and girls in Canada and globally
December 1, 2012 - Toronto, Ontario - To mark both the 30th year of the discovery of the human immunodeficiency virus (HIV) and the decade of life-saving treatments, the Coalition for a Blueprint for Action on Women and Girls and HIV/AIDS, a Canadian network of women living with HIV, researchers, health care workers, members of national and provincial non-governmental organizations and AIDS service organizations, call for immediate implementation of its blueprint to prevent, and treat, HIV infections in women and girls.



NIH Statement on World AIDS Day 2012
December 1, 2012 - Anthony S. Fauci, M.D., Director, National Institute of Allergy and Infectious Diseases Jack Whitescarver, Ph.D., Director, NIH Office of AIDS Research Francis S. Collins, M.D., Ph.D., NIH Director
The International AIDS Conference in Washington, D.C., this past summer energized HIV/AIDS researchers and focused on the potential benefits of broadly implementing scientifically proven HIV prevention and treatment tools. On World AIDS Day, the National Institutes of Health joins with our global partners to maintain this momentum toward a world without AIDS. As the world's leading funder of HIV/AIDS research, NIH is vigorously pursuing promising research in therapeutics, prevention (including efforts to develop a vaccine), and work toward a cure, while also studying how best to deliver these interventions to people who need them.

====================================