Positively Positive - Living with HIV/AIDS:
HIV/AIDS News Archive - March 2008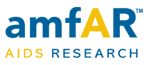 Stigma Clings Stubbornly to Women Living With HIV/AIDS
amfAR, The Foundation for AIDS Research, to release results of a national survey of public perceptions of women living with HIV/AIDS
Washington, D.C. (March 31, 2008) - HIV-positive women in the United States face strikingly high levels of stigma, according to survey results released today by amfAR, The Foundation for AIDS Research.



AHF: CDC Makes It Official-HIV Infections Up 48% Nationwide
AHF Calls Numbers a National Catastrophe; Notes Lifetime Costs of Treatment Will Approach $36 Billion
March 27, 2008 - LOS ANGELES--(BUSINESS WIRE) - AIDS Healthcare Foundation (AHF) (www.aidshealth.org) will host a press teleconference Friday March 28th at 11:00 AM Eastern Daylight Time to respond to the release of a long-awaited report by the Centers for Disease Control (CDC) showing its latest data on HIV rates and incidence in the US. The CDC HIV/AIDS Surveillance Report, http://www.cdc.gov/hiv/ (see "What's New?" section - second bullet), that was quietly released earlier this week, shows a "catastrophic" 48% increase in US HIV infections between the years 2005 and 2006.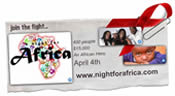 a night for Africa
Join us on April 4th
7:00 PM - $20
Holy Trinity School
11300 Bayview Ave.
Richmond Hill
Every 14 seconds, a child is orphaned by HIV/AIDS. In a world with endless social issues, people often feel completely powerless. A group of high school students, inspired by an African hero, have decided to turn apathy into empathy. The second annual A Night fro Africa will be held in benefit of Mully Children's Family in Kenya. MCF gives hope to over 1500 children. A Night for Africa is a celebration of music, remembrance, awareness and activism. Featuring an extensive silent auction, acappella group Soul Influence, pianist Paul Mason, Charles Mully and student performers.



SEMINAR FOR JOURNALISTS AT AIDS 2008
At previous International AIDS Conferences, we have received many requests for briefing and training seminars open to all journalists attending the conference. As a result, we are pleased to offer dedicated activities for members of the media who will be attending the XVII International AIDS Conference (AIDS 2008) in Mexico City later this year. The aim of these activities is to build and enhance knowledge and a deeper understanding of the various, and often complex, issues associated with HIV/AIDS.



Teleconference: AHF to Call for Halt to HIV Vaccine Funding
March 24, 2008 - WASHINGTON - In conjunction with tomorrow's HIV Vaccine Summit in Bethesda, Maryland, AIDS Healthcare Foundation (AHF) will host a press teleconference on Tuesday, March 25th at 12:15 P.M. (EDT) to call for the suspension of costly HIV vaccine research funding and the re-allocation of resources into effective HIV/AIDS prevention, testing and treatment strategies proven to save lives.

Cutting Funding Equals Cutting Lives
A statement by AIDS Service Organizations in Alberta, Quebec and Ontario
A life saving post card campaign is being launched by people living with HIV/AIDS, their friends, families and service organizations in Alberta, Ontario and Quebec after the Federal government slashed community HIV funding across the country.

RE: THOSE WHO SPREAD AIDS SHOULD HANG
By Bradford McIntyre
I am both shocked and saddened to read in the Sunday Vision Online (15th March, 2008) the comments of Ugandan President Yoweri Museveni, who is calling for the death penalty for people who knowingly spread the HIV/AIDS virus. This will only fuel more HIV/AIDS stigma and discrimination, which is already out of control in Uganda and elsewhere....



CondomElite launches worldwide expose on Condom efficacy
Condom Elite announces launch of a worldwide campaign to spread the good word about condoms. A subsidiary of Elite Marketing Concepts Inc., CondomElite is a privately held company based in Langhorne PA. With a professed mission to help play a positive role in fostering the worldwide social acceptance of condoms into popular culture, CondomElite is committed to helping in the long foreseen goal of making condoms part of every sexual experience that warrants reasonable safety.
Mar 14 2008 - CondomElite is an online plaza of all varieties of condoms available in the global market.



MANDATORY MINIMUM SENTENCES FOR DRUG OFFENCES COUNTER-PRODUCTIVE TO PUBLIC HEALTH AND HUMAN RIGHTS
Bill C-26 is ill-advised, says national AIDS organization
TORONTO, March 14, 2008 - Implementing mandatory minimum sentences for drug offences, as proposed in the federal government's Bill C-26 currently before Parliament, both creates unnecessary risks to public health and infringes basic human rights principles, the Canadian HIV/AIDS Legal Network said today.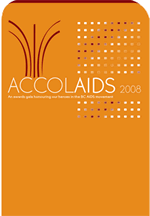 AccolAIDS Awards 2008
The 7th Annual AccolAIDS Awards Gala is coming soon.
Buy your yicket today!
The AccolAIDS Awards honour the extraordinary achievements and dedication of organizations, businesses, groups and individuals responding to the AIDS epidemic in British Columbia, and the thousands of people living in BC who are affected.
The AccolAIDS Award Gala will be held on April 13, 2008 at the Fairmont Hotel Vancouver.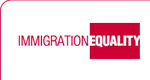 Legislation to Repeal the HIV Ban Moves Out of Committee for a Full Vote by the Senate
Passage Will Ease HIV Travel and Immigration Restrictions, Restore Compassion to HIV Policy, Send a Message Against Stigmatizing HIV-positive People
New York, NY, March 13, 2007 - Immigration Equality hails the first major step in fifteen years to repeal the ban on HIV-positive foreign nationals entering the United States.


AIDS 2008 March Update
As the conference draws near and many deadlines have already passed, we urge those wishing to attend AIDS 2008 - or submit a satellite, exhibition or affiliated event application - to be aware of the limited time left to do so.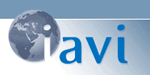 IAVI and VaxDesign partner to develop a clinical trial in a test tube for AIDS vaccines
IAVI's Innovation Fund targets unconventional ideas for AIDS vaccine development
NEW YORK, March 3, 2008 - The International AIDS Vaccine Initiative (IAVI) today announced the first award from its Innovation Fund, a new funding mechanism that will identify and advance potential breakthrough technologies and apply them in the AIDS vaccine research field.


AIDS 2008 Plenary Speakers Announced
Leading Scientific, Community and Policy Experts To Speak at First International AIDS Conference Ever Held in Latin America (AIDS 2008)
Conference Theme, Universal Action Now, Underscores the Need for Decisive Action to Accelerate Scale-Up of HIV Prevention, Treatment, Care and Support and End Human Rights Violations that Fuel the Pandemic
MEXICO CITY - (3 March 2008) - Organizers of the XVII International AIDS Conference (AIDS 2008) - to be held in Mexico City from 3-8 August 2008 - today announced the participation of 17 plenary speakers, including leading HIV scientists, community leaders, practitioners and policy experts from across the globe.



ASK THE EXPERTS
About Face
SPRING 2008, Volume 10 Issue 1
"I have facial wasting and it's really depressing. When I walk down the street, I'm convinced people are staring at me and know that I'm positive. I've heard there's surgery to fix it. What can you tell me?" - T.J., Halifax

====================================