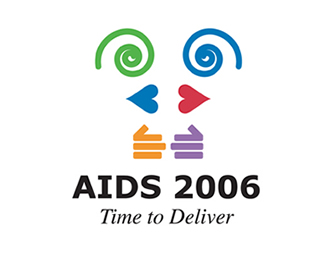 Photo Gallery - AIDS 2006
Photographs by Bradford McIntyre while in Toronto attending AIDS 2006.
XVI International AIDS Conference
August 13 - 18, 2006
Toronto, Canada

(Best viewed with Internet Explorer)

Move mouse over photographs for details.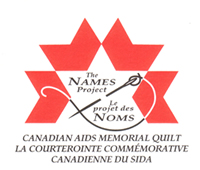 The NAMES Project Canada - The Canadian AIDS Memorial Quilt
The Canadian AIDS Memorial Quilt is made up of more than 600 three-foot by six-foot panels,
each panel created in memory of someone who has died of AIDS. Eight panels are sewn together
to form a single 12 foot square called a Section. More than 75 of these Sections form the Canadian Quilt.
- panels on public display
in the at the main building
on 250 Front Street West, across the street from the .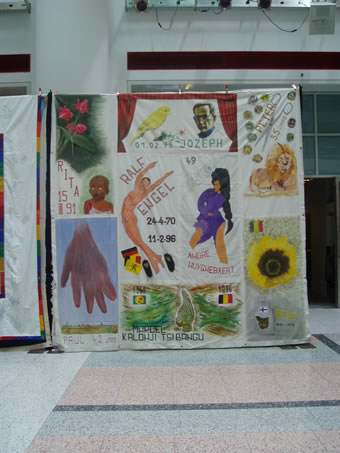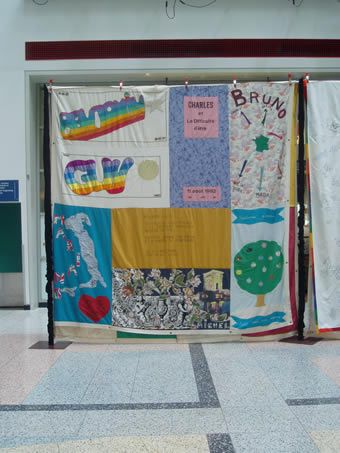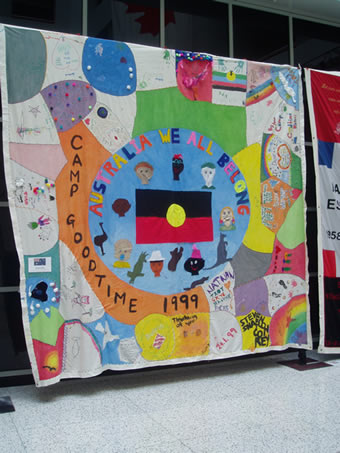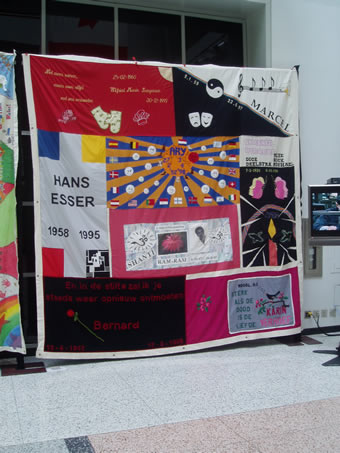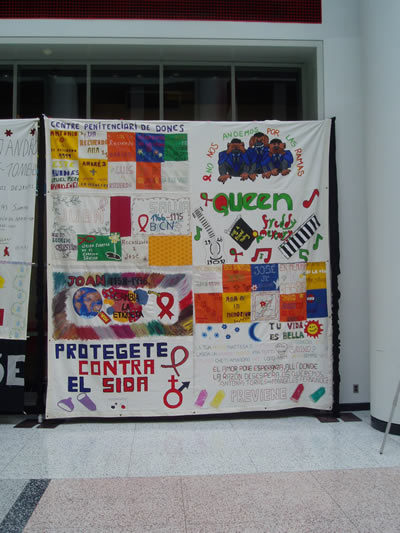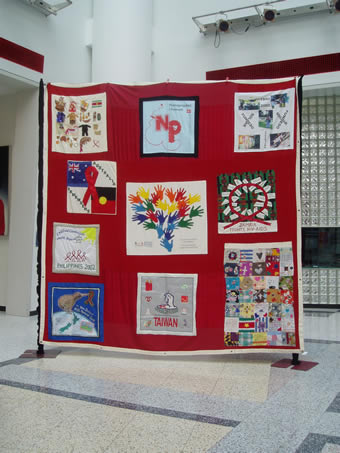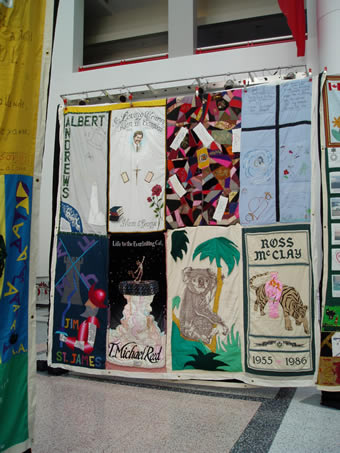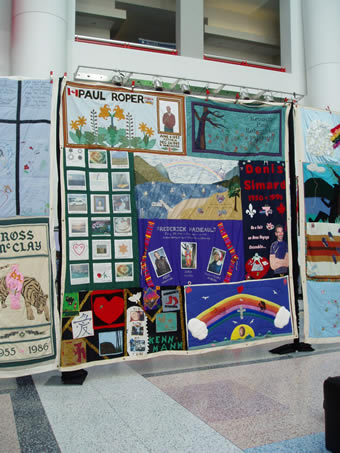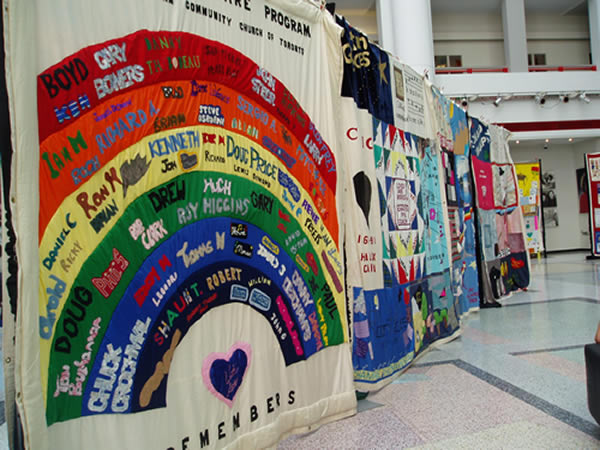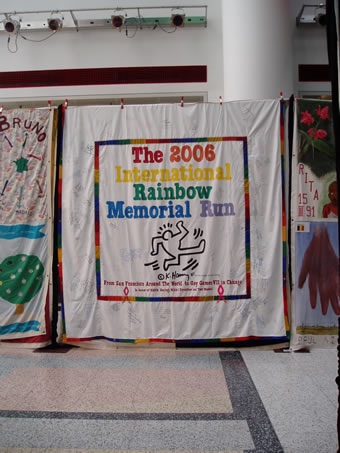 The AIDS Memorial - Toronto Canada
- Cawthra Square Park, Church Street, Toronto, Ontario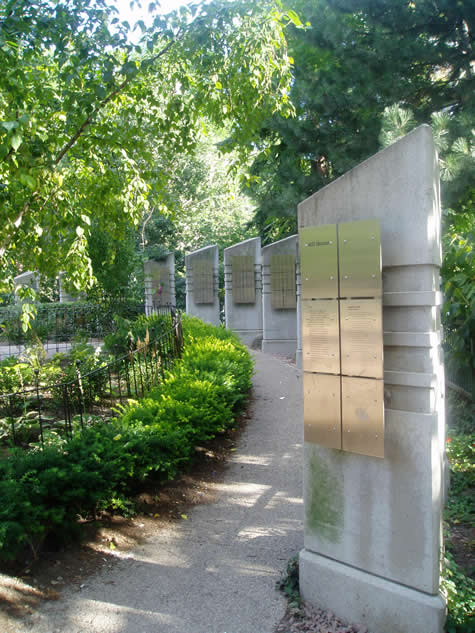 is for the naming of names. The devastations of the epidemic can get lost in statistics.
The Memorial, while only listing a small proportion of the people who have died, stands as a symbol
of the fight against AIDS, particularly within the communities hardest hit.
The AIDS Memorial is a place for grief, healing and remembering.
It counters the silencing and denial, the isolation and rejection,
that so often marks the experience of
People Living With HIV and AIDS.