Reflections from an HIV Advocate's Journey:
Michael Zee Zalnasky
By: Michael Zee Zalnasky, Founder, The Digital Living Quilt @ AIDS HIV Survivor Living Memorial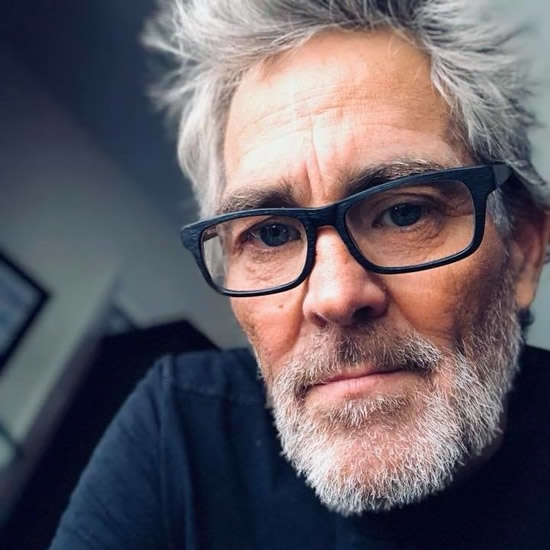 Photo: Michael Zee Zalnasky, Founder
The Digital Living Quilt @ AIDS HIV Survivor Living Memorial
---
AUGUST 23, 2018
"Only diagnosed with AIDS in August 2014, I quickly learned about the ramifications of revealing one's status. The first person who I revealed my status to was my Supervisor, and it cost me my job... my livelihood... along with my pride and integrity. Little did I know it would create a fight in me to stand up to any challenge, so I made a conscious decision to simply tell all. In doing so, I re-gained my self-confidence, my self-pride, and sharing my story released a courage that I didnít know existed inside of me.
I quickly realized it was a life-changing decision that I could live with because it left me with nothing—absolutely nothing—to hide. Being public about my status wasnít enough. I wanted others to feel the freedom associated with open disclosure and the benefits of being open about living with HIV/AIDS, such as less stress. Ironically, support came from every direction; even from people who I didnít expect to give it.
I had lost a dear friend in the early eighties following her AIDS diagnosis. Shame led her to take her own life. After my diagnosis, I promised myself that I would never feel that same shame. I set out on a journey to change the way the world views HIV/AIDS. I decided to make it bright, bold, and beautiful! I'd make it colorful. Next, simple framed graphics designed to empower others to reveal their HIV status publicly. The journey led me to create The AIDS HIV Survivor Living Memorial on Facebook as Public Group. Better known as The Digital Living Quilt, it now has worldwide participation and it is slowly changing the face of HIV/AIDS.
For me, it has been a game changer, if you will, because there are so many requests to be part of the Digital Living Quilt. It is amazing what it has done for so many people living with HIV/AIDS. This life-changing, inspiring work is something that I could never be more proud off.
It has given our community a platform to say, "Look at me. I'm HIV+ and I don't need to hide." The Digital Living Quilt is creating a place where, together, we're pushing back against HIV-related shame and stigma.
My work and dedication to helping others has led me to great opportunities, such as being awarded a scholarship to the 11th Annual ADAP Conference in September. It is an event I'm more than thankful to be attending with fellow advocates, and making new connections. The AIDS Drug Assistance Program is a much needed program for so many, including me as a person who's benefited from it.
Our self-advocacy is needed because it is changing the way others see life living with HIV/AIDS. Eliminating HIV-related shame and stigma can only lead to better lives for all of us. I invite you to visit the Digital Living Quilt online."
###
"Reproduced with permission - Michael Zee Zalnasky"
The Digital Living Quilt @ AIDS HIV Survivor Living Memorial