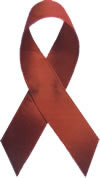 BIO-ALCAMIDT TREATMENT MATERIALS, INSTRUCTIONS FOR USE, AND PATIENT INFORMATION
MATERIALS/INSTRUMENTS:
Antiseptic cleanser
Hydrogen Peroxide
Gauze 2x2
Local anesthetic - 1-2% LidocaineT with or without Epinephrine
2-4 x 16G Catheter Needles (~2½ ") or standard 16G (1½")
2-4 x 20G 1½" Needles
1 ml Luer-Lock Syringes
2-Way Female to Female transfer mechanism or 3-Way Stop-Cock
Bio-Alcamid
PRE-USE PROTOCOL:
No allergy test is required prior to use.
An antibiotic prophylaxis regimen is advised beginning 1-2 day(s) prior to treatment for a duration of 5 days. Prescribe this antibiotic regimen for secondary or 'touch-up' treatments as well.
Obtain informed consent.
Council the patient that Bio-Alcamid provides
immediate correction of their wasting and they should be psychologically prepared for the dramatic change as this is sometimes a positive or negative experience initially if expectations are not set.
USE PROTOCOL:
Ensure aseptic field
Use a local anesthetic or an anesthetic nerve block to reduce discomfort
Use recommended needles - use of needles small than a 22G jeopardizes the integrity of the product.
IMPORTANT TECHNIQUE CHARACTERISTICS IN APPLYING BIO-ALCAMID
Must be injected into the subcutaneous plane - avoid the muscle or dermal plane.
IMPORTANT: This product works on a principle of applying a minimum of 0.3mL, or better, 0.5mL per aliquot (or deposit of product) that will encourage the encapsulation process. Smaller aliquots will not encapsulate and will be absorbed by the body.
Therefore, DO NOT THREAD this material
Space the aliquots 0.5 to 1.0 cm apart.
Make your markings on the face where you envision the placement of the aliquots.
In the mid-face area: Do NOT go medial to the mid-pupilar line as this may broaden the aspect of the nose(except in cases of severe waste, but use very modest amounts)
In the area surrounding the orbital rim: DO NOT go above the midline of the zygomatic bone since this may deepen the orbital rim
When filling cheeks, always apply (a minimum amount of) Bio-AlcamidT over zygomatic bone (to blend in with the existing structures)
Important
Thoroughly and aggressively massage the entire area treated to smoothen out all the aliquots of Bio-AlcamidT. Use intra-oral massage techniques to ensure the product is smooth
Wipe the treated area with Hydrogen Peroxide to disrupt any polymer trails close to the skin.
Apply ice-packs after the implantation
POST-USE PROTOCOL:
Inform patient of post-care expectations:
Patients do NOT massage face.
Avoid UV lamp or direct sunlight tanning exposure for a minimum of 30 days (i.e. direct heat to the area may cause bruising).
Do NOT re-treat patient with the implant for a minimum of 45 days.
For several hours after the procedure, the skin may be somewhat swollen. Sometimes, one can develop a hematoma, which will remain visible from a few days to 2 or 3 weeks. This hematoma is easy to camouflage quite easily but can cause some after-pain.
The filler may remain perceptible for around 7 to 10 days after the procedure and will then acquire the same consistency as the skin tissue. During this period, the treated area can be rather sensitive. Sometimes one side is more tender, red, and or swollen that the other or the entire treated area will experience this for 3-10 days.
Use common sense. Advise the patient to not apply firm, localized pressure to the treated area(s) or engage in any activity that will cause strains/stresses on the facial muscles and skin for a period of 5 days.
For a period of 5 days, patient may not undergo any other procedures, especially those by a nose surgeon, dentist, dental surgeon or dental hygienist. Recommend that the patient take antibiotics when undergoing such invasive procedures in the future to avoid contamination of the implant.