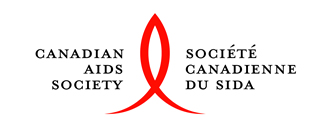 Get out and Do Something
for World AIDS Day!
November 8, 2011 - This World AIDS Day and throughout Canadian HIV/AIDS Awareness week from November 24 to December 1, the Canadian AIDS Society is encouraging Canadians to get out and Do Something in their community to raise awareness of HIV/AIDS in Canada. This year's campaign is focusing specifically on youth. 'Do Something' is designed for youth by youth. Campaign highlights include a Youtube video competition in partnership with Abbott Laboratories and an entirely social media-based campaign that focuses on active participation.
World AIDS Day is especially poignant this year as we commemorate two milestones: the 30th year of HIV, with the first reported case documented in 1981 and the Canadian AIDS Society's 25th anniversary responding to the epidemic. Recognizing the importance of these anniversaries, the Canadian AIDS Society is expanding its World AIDS Day activities this year by launching an exciting month-long social media campaign on November 7.
"Today, we have approximately 68,000 Canadians living with HIV - they are in your community, they are your neighbours and they are your friends. You can't always see HIV, but it is always there," affirms Monique Doolittle-Romas, Executive Director of the Canadian AIDS Society. "By targeting youth in this year's World AIDS Day campaign, we are focusing on prevention and creating dialogue among young Canadians."
In communities across Canada, local AIDS service organizations (ASOs), community groups and supporters in the fight against HIV/AIDS, along with the Canadian AIDS Society, will be actively engaging their peers and the public in order to bring the HIV epidemic to the forefront this month prior to December 1. With a social media campaign, the goal is to get youth thinking about and talking to their peers about HIV/AIDS, better practices and protecting themselves. For more information visit: www.cdnaids.ca.
-30-
Canadian AIDS Society

The Canadian AIDS Society is a national coalition of over 125 community-based AIDS organizations from across Canada. Dedicated to strengthening the response to HIV/AIDS across all sectors of society, we also work to enrich the lives of people and communities living with HIV/AIDS. We accomplish this by advocating on behalf of people and communities affected by HIV/AIDS, facilitating the development of programs, services and resources for our member groups, and providing a national framework for community-based participation in Canada's response to AIDS.
For more information, please contact:
Lauryn Kronick
Communications Consultant | Conseillère des communications
Canadian AIDS Society | Société canadienne du sida
t. 613.230.3580, ext | poste 130 f. 613.563.4998
laurynk@cdnaids.ca | www.cdnaids.ca
"Reproduced with permission - "Canadian AIDS Society | Société canadienne du sida "
Canadian AIDS Society | Société canadienne du sida