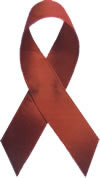 Educate to Empower: AIDS Vancouver's Training of Trainers Program
December 10, 2010 - (Vancouver) - In August 2010, AIDS Vancouver's Prevention Education program was awarded a $35,000 grant from MAC AIDS to develop and deliver a new "Educate to Empower" Training of Trainers program. This program is designed to educate participants on social justice issues related to HIV/AIDS. Participants are expected to bring this information back into their communities through the development of support programs and workshops and/or through working and volunteering with local service organizations.
"Educate to Empower" workshops were successfully piloted in March 2011 to a number of recovery centers in and around Vancouver including: New Dawn, Chrysalis Society, Salvation Army, Aurora, PACE and Positive Living Fraser Valley.
Educate to Empower Workshop created by:

Tasha Riley, PhD, Prevention Education Coordinator, AIDS Vancouver, Andrée Gacoin, MA, UBC PhD Candidate, Educational Studies, Brian Chittock, PhD, Executive Director, AIDS Vancouver.
Video Produced by: Debbie Douez, Owner, Video4Web Productions http://video4webproductions.com