Fourth Annual Celebrity Dim Sum

August 20, 2011 - Join The CBC, The Vancouver Courier and National Post's own Fred Lee and Global News' Sophie Lui on Saturday, October 1, 2011 for the Fourth Annual Celebrity Dim Sum Event! Famous Celebrity Pairs will serve carts of Dim Sum to event guests.
Fourth Annual Celebrity Dim Sum Hosts
Claire Martin: CBC
Ann Luu: CBC
Riaz Meghji: CityTV Breakfast Show
Dawn Chubai: CityTV Breakfast Show
Steve Darling: Global BC's Morning News
Sophie Lui: Global BC's Morning News
Vicki Gaberau
Fanny Kiefer: Studio 4
Councilor Suzanne Anton
Gloria Macarenko: CBC
Rick Cluff: CBC Radio
Cecilia Walters: CBC Radio
Bowen Zhang: Omni News
Carol Wang: Omni News
Adriane Carr: Deputy Leader - Green Party of Canada
A fantastic event emceed by Fred Lee and Sophie Lui, guaranteed to be a Dim Sum brunch to remember!
We are very happy to announce that the Sisters of Perpetual indulgence will also be there to support the event.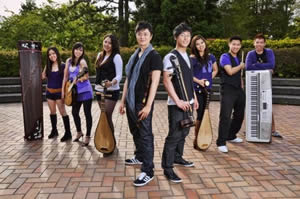 Renowned Chinese Instrumental group, Pentatonics will be performing! Pentatonics is a Chinese instrumental band composed of 8 players. The band was founded in September 2008 and is one of the few established Chinese instrumental bands in North America. Every member is an award winning performer with over 10 years of performing experience. Using traditional Chinese instruments, they take the art of Chinese instruments to another level by playing a variety of music ranging from pop to fusion traditional Chinese music.
Fantastic live and silent auction!
50/50 Draw!
Exclusive Chicken Feet Eating Contest!
Where: Sun Sui Wah Seafood Restaurant
3888 Main Street, Vancouver B.C. V5V 3N9
When: Saturday October 1, 11am-1pm
Doors open at 10:30am event starts 11am.
Tickets: $50/person
$450 for tables of 10
To buy tickets please visit Ticketleap
Free parking
The Fourth Annual Celebrity Dim Sum will support AIDS Vancouver's Asian Community Outreach Program: Providing outreach HIV information, education and support to higher risk people within Vancouver's Asian communities.
Celebrity Dim Sum Dragon Sponsor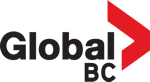 Celebrity Dim Sum Media Sponsor






About AIDS Vancouver
The first AIDS service organization in Canada. AIDS Vancouver was founded in 1983 as the first AIDS service organization in Canada. The agency was formed in response to an emerging disease that was starting to infect and affect local communities in Vancouver, specifically gay men. From our beginning, AIDS Vancouver evolved with the progression of the HIV/AIDS epidemic. This evolution has made our service delivery and program development relevant and innovative today.

While setting standards for excellence in program and service delivery, we work with policy makers to address complex legal, ethical and socioeconomic issues. The principles of Health Promotion, Harm Reduction, Community Based Research, Community Development and Volunteerism guide and direct us.

Mission and Mandate of AIDS Vancouver

For the past 25 years, AIDS Vancouver has been at the forefront of community response to the epidemic here in the Lower Mainland of British Columbia. Over 25 paid staff and 200 volunteers strive to provide a comprehensive and integrated range of health promotion, education, and support services. www.aidsvancouver.org