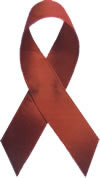 WEST HAVEN, Conn., Aug 15, 2011 - NanoViricides, Inc.(OTC BB: NNVC) (the "Company") reports that its lead anti-HIV drug candidate achieved a long term anti-HIV effect with a much shorter dosing regimen and a markedly lower total drug dose than HAART drug cocktail therapy in a recent animal study. The antiviral effect of the anti-HIV nanoviricide ("HIVCideT") continued throughout the 48 days of study even though HIVCide dosing was discontinued after only 20 days.
The clinical benefit of HIVCide was found to be sustained for at least four weeks after the last drug dose. Treatment with the lead anti-HIV nanoviricide both (1) reduced the HIV viral load and (2) also protected the human T cells (CD4+,CD8+), equally well as compared to treatment with the three-drug HAART cocktail, at 24-days as well as at 48-days, even though the HIVCide treatment was stopped at 20 days.
The Company believes that achieving this sustained clinical benefit after stopping nanoviricide treatment is highly significant. A similar sustained reduction in viral load even after discontinuation of the drug was also observed for the Company's previously reported anti-influenza FluCide(TM) lead drug candidate. Such sustained, prolonged clinical effects can be expected on the basis of the design of nanoviricides. A nanoviricide is made from a polymeric micelle structure that is designed to provide long circulating half-life in the body that should enable sustained therapeutic effectiveness.
In addition, the lead HIVCide drug candidate provided these clinical benefits at a much lower drug load than that of the HAART therapy. The HIVCide total dose was 1,200 mg/kg while the HAART cocktail dose was 4,800 mg/kg. The HIVCide candidate was dosed only 8 times in the first 20 days after HIV infection. HIVCide treatment was stopped after 20 days. In contrast, in the comparator group, HAART cocktail treatment continued for the entire 48 days. The HIV viral load was markedly reduced to the same extent in both the HIVCide-treated mice and the HAART-treated mice throughout the 48 days study. In addition, the "double positive", CD4+,CD8+, human T cells were protected to similar extents in the HIVCide and HAART treatment groups, throughout the duration of the study.
There were no side effects or adverse effects observed for the HIVCide therapy group.
The Company believes that it has achieved extremely high efficacy levels for its lead HIVCide candidate. The current study was designed to identify the best ligand that would help the nanomicelle attack HIV most efficiently. Further optimization is under way to improve the effectiveness of the nanomicelle backbone itself against HIV. In a similar optimization strategy, the Company has previously reported extremely strong improvements in its highly successful optimization of the anti-influenza nanoviricide in the FluCide(TM) program.
It is also important to emphasize that mouse drug metabolism is known to be much faster than human metabolism. Thus, if HIVCide therapy is effective in HIV-infected humans, a sustained clinical benefit can be envisioned with intermittent HIVCide treatment.
The Company believes that HIVCide may enable a once-a-week or possibly even twice-a-month treatment, if the results of this humanized mouse study can be extrapolated to humans.
"It's been more than 30 years since I saw my first patient who turned out to have HIV/AIDS," said Eugene Seymour, MD, MPH, CEO, adding, "Since then I've always dreamt of the day a drug like ours would come along. There are several huge problems with the current HIV therapy. These include side effects, viral resistance, and patient compliance issues; all of which can lead to discontinuation of therapy. A drug that is administered once a week or less frequently, and continues to work without adverse side effects, would be of great benefit to patients. If our humanized mouse study results are confirmed in human clinical trials, this would be a great advance in HIV/AIDS therapy. If the results hold up in human studies, we think that we would have a 'functional cure' of HIV/AIDS."
The study was performed in the standard anti-HIV animal model known as the "SCID/hu Thy/Liv mouse model". In this model, human lymphocytes and immune system cells replace the mouse immune system. Thus the HIV infection occurs into the human cells implanted in the mouse "test tube". HIV viral load and human T cell population assessments were performed at 24 days as well as at 48 days after HIV infection.
There was no change in treatment of animals after 21 days (i.e. after HIVCide was stopped). Therefore, the assessments at 24 days and 48 days, taken together, can reasonably be expected to represent the time course of the duration of study.
The study was performed at KARD Scientific, Inc., Beverly, MA, in a Bio-Safety Level 3 (BSL-3) facility under the guidance of Dr. Krishna Menon who has extensive experience in pre-clinical evaluation of drug candidates in disease-relevant animal models. The three drug HAART cocktail used for comparison in this study is one of the combination therapies recommended for initial therapy in humans, viz. AZT, 3TC and Efavirenz. Other specific results of this study were previously reported by the Company.
###
NanoViricides, Inc. (www.nanoviricides.com) is a development stage company that is creating special purpose nanomaterials for viral therapy. The Company's novel nanoviricideT class of drug candidates are designed to specifically attack enveloped virus particles and to dismantle them. The Company is developing drugs against a number of viral diseases including H1N1 swine flu, H5N1 bird flu, seasonal Influenza, HIV, oral and genital Herpes, viral diseases of the eye including EKC and herpes keratitis, Hepatitis C, Rabies, Dengue fever, and Ebola virus, among others.

This press release contains forward-looking statements that reflect the Company's current expectation regarding future events. Actual events could differ materially and substantially from those projected herein and depend on a number of factors. Certain statements in this release, and other written or oral statements made by NanoViricides, Inc. are "forward-looking statements" within the meaning of Section 27A of the Securities Act of 1933 and Section 21E of the Securities Exchange Act of 1934. You should not place undue reliance on forward-looking statements since they involve known and unknown risks, uncertainties and other factors which are, in some cases, beyond the Company's control and which could, and likely will, materially affect actual results, levels of activity, performance or achievements. The Company assumes no obligation to publicly update or revise these forward-looking statements for any reason, or to update the reasons actual results could differ materially from those anticipated in these forwardlooking statements, even if new information becomes available in the future. Important factors that could cause actual results to differ materially from the company's expectations include, but are not limited to, those factors that are disclosed under the heading "Risk Factors" and elsewhere in documents filed by the company from time to time with the United States Securities and Exchange Commission and other regulatory authorities. Although it is not possible to predict or identify all such factors, they may include the following: demonstration and proof of principle in pre-clinical trials that a nanoviricide is safe and effective; successful development of our product candidates; our ability to seek and obtain regulatory approvals, including with respect to the indications we are seeking; the successful commercialization of our product candidates; and market acceptance of our products.
Contact:
NanoViricides, Inc.
Amanda Schuon, 310-550-7200
info@nanoviricides.com
Reproduced with permission - "NanoViricides, Inc. "
NanoViricides, Inc.