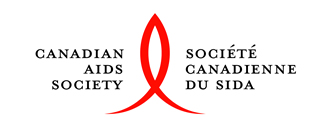 CALL FOR PARTICIPANTS PLWHIV/AIDS Advisory Committee for 2010 World AIDS Day Campaign
August 25, 2010 - The Canadian AIDS Society (CAS) is seeking six people living with HIV to sit on a National Advisory Committee to assist in the development, promotion and evaluation of its 2010 World AIDS Day awareness Campaign.
WHO
We are looking for people living with HIV to fill 6 positions on the Committee.
Advisory committee members will meet the following criteria:
be a person living with HIV/AIDS;
possess knowledge of issues facing individuals/communities at risk for HIV or affected by it;
have experience working or volunteering within a community AIDS service organization (including frontline support, education, community development, advocacy and communications initiatives); and
show a commitment to the Greater and Meaningful Involvement of People Living with HIV/AIDS (GIPA) principles.
HOW
If you are interested in serving on the committee, please submit your résumé, along with a one-page letter that outlines the following:
1. Your interest in participating in the campaign;
2. Your previous experience working or volunteering for an AIDS service organization or advising on an HIV/AIDS awareness campaign.
3. The unique perspective you would bring to the campaign.
4. Your city of residence, so we can determine which region you would be representing.
CONTACT
Tricia Diduch
Canadian AIDS Society
Telephone: 613.230.3580 ext. 130
1.800.499.1986 ext. 130
Fax: 613.563.4998
Email: triciad@cdnaids.ca
www.cdnaids.ca

The selection of committee members will be guided by CAS' commitment to reflecting the diversity of Canada's geographic regions, the populations most affected by HIV, and key stakeholders in the HIV/AIDS community.

The deadline for submitting letters of interest is Friday, September 3, 2010 at 5 pm EDT.

For more information, see the Terms of Reference .




Canadian AIDS Society

The Canadian AIDS Society is a national coalition of over 125 community-based AIDS organizations from across Canada. Dedicated to strengthening the response to HIV/AIDS across all sectors of society, we also work to enrich the lives of people and communities living with HIV/AIDS. We accomplish this by advocating on behalf of people and communities affected by HIV/AIDS, facilitating the development of programs, services and resources for our member groups, and providing a national framework for community-based participation in Canada's response to AIDS.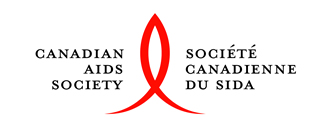 APPEL DE PARTICIPANTS
Comité consultatif des PVVIH/sida pour la campagne 2010 de la Journée mondiale du sida
La Société canadienne du sida (SCS) est à la recherche de six personnes vivant avec le VIH/sida (PVVIH/sida) qui voudraient participer à un comité consultatif national qui aidera dans l'élaboration, la promotion et l'évaluation de sa campagne de sensibilisation pour la Journée mondiale du sida 2010.

À qui cela s'adresse-t-il?
Nous sommes à la recherche des personnes qui vivent avec le VIH/sida pour remplir 6 postes sur le comité.

Les membres du comité consultatif devront posséder les compétences suivantes :
? être une personne vivant avec le VIH/sida;
avoir une connaissance des enjeux qui confrontent les personnes/collectivités à risque au VIH ou touchées par le VIH;
? avoir de l'expérience travaillant ou faisant du bénévolat dans un organismede lutte contre le sida (y inlcus l'appui de premièreligne, l'éducation, le développement communautaire, la défense des droits et les initiatives de communication); et
démontrer un engagement envers les principes de la participation accrue des personnes vivant avec le VIH/sida
Si vous désirez servir sur ce comité, veuillez faire parvenir votre résumé accompagné d'une lettre d'intérêt d'une page qui décrit :

1) votre intérêt à participer dans cette campagne ;

2) votre expérience antérieure travaillant ou faisant du bénévolat dans un organisme de lutte contre le sida ou avisant sur une campagne de sensibilisation au VIH/sida;

3) la perspective originale que vous apporterez à cette campagne ; et

4) votre ville de résidence afin que nous puissions determiner quelle région vous représenteriez.
Personne-Ressource
Tricia Diduch
Société canadienne du sida
Téléphone : 613-230-3580, poste 130 / 1-800-499-1986, poste 130
Téléc. : 613-563-4998
Courriel : triciad@cdnaids.ca
www.cdnaids.ca

La sélection des membres du comité sera guidée par l'engagement de la SCS à réfléter la diversité de la géographie du Canada, les populations les plus touchées par le VIH, et les décideurs clés dans la collectivité du VIH/sida.

Date d'échéance
La date d'échéance pour la présentation des lettres d'intérêt est le vendredi 27 août 2010 à 17h00 HAE.

Pour de plus amples renseignements, consultez le cadre de référence
Reproduced with permission - Canadian AIDS Society "
Canadian AIDS Society