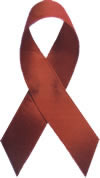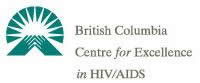 March 10, 2011 - The impact of BC-CfE research on Vancouver's drug strategy and public health response took center stage Mar. 7 at a special HIV-focused session of the Mayor's Four Pillars Coalition.
With a crowd of more than 50 policy-makers, service providers, and community advocates in attendance, BC-CfE director Dr. Julio Montaner and researchers Dr. Thomas Kerr and Dr. Kate Shannon presented a wealth of evidence to support the expansion of HIV treatment and the use of harm reduction interventions, such as supervised injection and the decriminalization of sex work.
About the B.C. Centre for Excellence in HIV/AIDS:

The BC Centre for Excellence in HIV/AIDS (BC-CfE) is Canada's largest HIV/AIDS research, treatment and education facility. The BC-CfE is based at St. Paul's Hospital, Providence Health Care, a teaching hospital of the University of British Columbia. The BC-CfE is dedicated to improving the health of British Columbians with HIV through developing, monitoring and disseminating comprehensive research and treatment programs for HIV and related diseases.