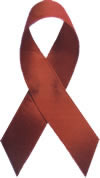 2011 May 27 - Over the past decade across high-income countries such as Canada and Australia and regions such as Western Europe an unexpected and disturbing trend has emerged-an increase in syphilis and HIV infections among men who have sex with men (MSM). Now researchers in Israel have found similar trends in HIV in that country. Furthermore, researchers there have found another troubling trend: A significant proportion (about 30%) of MSM newly infected with HIV have strains of this virus that are resistant to some anti-HIV therapies.
The Israeli report, published in the June 1, 2011 issue of the journal Clinical Infectious Diseases has incited an editorial to accompany it that calls out for concerted action to help communities of MSM become more resilient so that they can re-embrace safer-sex behaviours and help reduce the spread of HIV. The editorial cautions against the incorrect assumption made by some MSM that use of potent anti-HIV therapy, commonly called HAART or ART, will render them or their partners sexually non-infectious.
Study details
Researchers in Israel at several infectious disease clinics, public health departments and research centres collaborated on a large study to assess changes in behaviour that might help to explain the accelerating spread of HIV among MSM in recent years.
The study was made easier to conduct in part because in 1986 Israeli authorities established a centralized national HIV registry and National HIV Reference Laboratory (NHRL). In Israel, all doctors and laboratories are required to report details of newly diagnosed cases of HIV to the registry. The NHRL confirms HIV infection in the blood samples it receives. It also conducts molecular analysis for strains of HIV that may be resistant to treatment and to monitor the evolution of the virus.
Results
By the end of 2009, there were 6,250 HIV-positive people in Israel, including 3,800 men over the age of 15. Our report focuses on MSM.
The proportion of MSM among all people in Israel newly diagnosed with HIV infection at different points in time was as follows:
late 1980s - 38%
1990s - 7%
2009 - 35%
Most infected MSM (70%) were born in Israel and had a strain or subtype of HIV called subtype B. This strain of HIV is relatively common in North America, Australia, Japan and Western Europe. Based on its research and other findings, the team made this statement:
"The MSM epidemic in Israel is essentially homegrown and factors such as tourism and immigration do not significantly [affect this conclusion]."
Trends in recent HIV infection
The study team noticed a trend: A significant proportion of MSM newly diagnosed with HIV infection was seen in recent years. Many of these cases were diagnosed just before or during HIV seroconversion (the period when antibodies to HIV develop), when participants had symptoms of initial HIV infection and with the use of tests for HIV's genetic material or viral proteins that are detectable before antibodies develop. For instance, between 1996 and 2005, about 4% of MSM diagnosed with HIV were recently infected. Between the years 2007 and 2009, this proportion rose to 14%. In one clinic in Tel Aviv, the proportion was even greater, reaching 28% between 2007 and 2009.
Syphilis
In general, among men newly diagnosed with HIV infection, cases of co-infection with syphilis increased after 2005. Although cases of co-infection fell in 2009, they were still higher than in 2005.
HIV resistance to treatment
By the end of 2009, researchers had conducted molecular analyses of HIV isolated from 884 men before they had received any treatment. The researchers sought mutations in HIV's genetic material that would allow the virus to evade the effect of anti-HIV drugs. Such changes to HIV's genetic material are called major mutations. The proportion of MSM infected with mutations to HIV in different periods was as follows:
1990s - 20%
early 2000s - 5%
2007 to 2009 - 29%
That nearly 30% of newly infected MSM in the recent era carry major resistance mutations to treatment is disturbing. However, given the increase in unprotected sex among MSM and outbreaks of sexually transmitted infections (STIs), perhaps this result should not be surprising. Using complex mathematical models and high-performance computers, Australian scientists have recently predicted that transmission of drug-resistant virus would become a common feature of the HIV epidemic among MSM.
The results of the molecular analysis done by Israeli researchers revealed that many newly infected MSM with drug-resistant virus would be unlikely to benefit from commonly used and less-expensive treatments such as efavirenz (Sustiva, Stocrin and in Atripla) and nevirapine (Viramune). Moreover, such mutations can persist for many years, reducing future treatment options.
Subtypes
According to the research team, "Until recently, all MSM had subtype B [of HIV], but recently, MSM carrying [subtypes] A/AE and C viruses were indentified. The greater variety suggests risky sexual behaviour with larger groups of sex partners."
Aware of risks but.
The researchers stated that "the higher percentage of MSM who received [an HIV] diagnosis relatively soon after being infected and even [just] before seroconversion suggests also that many MSM may be aware of having practiced risky sexual contact and/or are sensitive to initial signs of infection. Although such awareness did not prevent their risky behaviour, they appear to seek immediate clarification of their infection status and medical advice."
Early detection and yet transmission still occurs
The study team noted: "Detection of HIV positivity at an earlier stage after infection, as observed, should tend to diminish the rate of virus transmission among MSM, but evidently, this was not enough to reverse present trends."
Explaining the reemergence of HIV
An editorial that accompanied the Israeli research was published in the journal Clinical Infectious Diseases by Boston-based HIV researcher Kenneth Mayer, MD. He observed that before HAART became available in 1996, safer sex was widely encouraged among MSM because their communities were "saturated with reminders of the consequences of unprotected sex." By encouraging safer sex, these communities helped to reduce the spread of HIV among MSM in urban areas of high-income countries.
Dr. Mayer adds that as HAART decreased the "visual stigmata" of the HIV epidemic and transformed it into "a chronic, serious but manageable infection, the tangible reminders of AIDS disappeared and increasing risk behaviour among MSM reemerged in conjunction with this 'therapeutic optimism'."
Can treatment as prevention work for MSM?
The editorial notes that the findings from Israel "call into question some of the recent optimism about 'treatment as prevention [TASP]'." Proponents of TASP suggest that if efforts were greatly expanded to test communities or populations for HIV infection and then offer prompt treatment, the AIDS epidemic could be halted. But the data from Israel suggest that some MSM are engaging in high-risk behaviour. This, coupled with either non-adherence to HAART or inflammation of the genital tract (which amplifies HIV replication) perhaps caused by syphilis, likely results in the transmission of drug-resistant HIV.
Non-adherence or co-infection with STIs may not be the only reason for drug-resistant HIV transmission in the Israeli study. Working independently, two teams of Canadian scientists in Ottawa and Toronto have found that MSM who do not have STIs and who are adherent to HAART and have undetectable levels of HIV in their blood can have, from time to time, detectable levels of HIV in their semen.
Beyond therapeutic optimism
Dr. Mayer states that therapeutic optimism can only partially explain the reemergence of the HIV pandemic among MSM. Other research suggests that depression and substance use may also play a role. Additionally, Dr. Mayer says, "early life experiences, ranging from sexual abuse to homophobic violence" may result in decreased self-esteem and the reduced ability of MSM to protect themselves from harmful behaviours.
A warning
Dr. Mayer suggests that the situation in Israel may be an early picture of the eventual transformation of the HIV epidemic among MSM in other high-income countries. Based on the Israeli report, he offers this important warning:
"MSM should not assume that their partner is HIV-uninfected, and if he is infected, it is unwise to assume that his medication will make him noninfectious."
Reducing new infections in MSM
The editorial suggests that community members, clinicians and public health authorities enrich ideas of "test and treat" with the promotion of human rights for sexual and gender minorities, intensified community education, culturally appropriate care for MSM and attention to the consequences of traumatic psychological events. In this way, according to Dr. Mayer, we can one day halt the spread of HIV among MSM. He states that by not taking these actions, "a future with increased transmission of resistant HIV is guaranteed."
-Sean R. Hosein
REFERENCES:
Sullivan PS, Hamouda O, Delpech V, et al. Reemergence of the HIV epidemic among men who have sex with men in North America, Western Europe and Australia, 1996-2005. Annals of Epidemiology . 2009 Jun;19(6):423-31.
Le Vu S, Le Strat Y, Barin F, et al. Population-based HIV-1 incidence in France, 2003-08: a modelling analysis. Lancet Infectious Diseases . 2010; in press.
Montaner JS, Lima VD, Barrios R, et al. Association of highly active antiretroviral therapy coverage, population viral load, and yearly new HIV diagnoses in British Columbia, Canada: a population-based study. Lancet . 2010 Aug 14;376(9740):532-9.
Wilson DP, Jin F, Jansson J, et al. Infectiousness of HIV-infected men who have sex with men in the era of highly active antiretroviral therapy. AIDS . 2010 Sep 24;24(15):2420-1.
El-Sadr WM, Mayer KH, Hodder SL. AIDS in America-forgotten but not gone. New England Journal of Medicine . 2010 Mar 18;362(11):967-70.
Bezemer D, de Wolf F, Boerlijst MC, van Sighem A, et al. A resurgent HIV-1 epidemic among men who have sex with men in the era of potent antiretroviral therapy. AIDS . 2008 May 31;22(9):1071-7.
Jin F, Jansson J, Law M, et al. Per-contact probability of HIV transmission in homosexual men in Sydney in the era of HAART. AIDS . 2010 Mar 27;24(6):907-13.
Levy I, Mor Z, Anis E, et al. Men who have sex with men, risk behavior, and HIV infection: Integrative analysis of clinical, epidemiological, and laboratory databases. Clinical Infectious Diseases . 2011 Jun;52(11):1363-70.
Mayer KH, Mimiaga MJ. Past as prologue: the refractory and evolving HIV epidemic among men who have sex with men. Clinical Infectious Diseases . 2011 Jun;52(11):1371-3.
Vernazza P, Hirschel B, Bernasconi E, et al. HIV-infizierte Menschen ohne andere STD sind unter wirksamer antiretroviraler Therapie sexuell nicht infektiös. Schweizerischen Ärztezeitung . 2008;165.
Bonora S, Nicastri E, Calcagno A, et al. Ultrasensitive assessment of residual HIV viraemia in HAART-treated patients with persistently undetectable plasma HIV-RNA: a cross-sectional evaluation. Journal of Medical Virology . 2009 Mar;81(3):400-5.
Kravcik S, Victor G, Houston S, et al. Effect of antiretroviral therapy and viral load on the perceived risk of HIV transmission and the need for safer sexual practices. Journal of Acquired Immune Deficiency Syndromes . 1998 Oct 1;19(2):124-9.
Sheth PM, Kovacs C, Kemal KS, et al. Persistent HIV RNA shedding in semen despite effective antiretroviral therapy. AIDS . 2009 Sep 24;23(15):2050-4.
Lorello G, la Porte C, Pilon R, et al. Discordance in HIV-1 viral loads and antiretroviral drug concentrations comparing semen and blood plasma. HIV Medicine . 2009 Oct;10(9):548-54.
Pasquier C, Sauné K, Raymond S, et al. Determining seminal plasma human immunodeficiency virus type 1 load in the context of efficient highly active antiretroviral therapy. Journal of Clinical Microbiology . 2009 Sep;47(9):2883-7.
Marcelin AG, Tubiana R, Lambert-Niclot S, et al. Detection of HIV-1 RNA in seminal plasma samples from treated patients with undetectable HIV-1 RNA in blood plasma. AIDS . 2008 Aug 20;22(13):1677-9.
Jin F, Prestage GP, Ellard J, et al. How homosexual men believe they became infected with HIV: the role of risk-reduction behaviours. Journal of Acquired Immune Deficiency Syndromes . 2007 Oct 1;46(2):245-7.
Kalichman SC, Di Berto G, Eaton L. Human immunodeficiency virus viral load in blood plasma and semen: review and implications of empirical findings. Sexually Transmitted Diseases . 2008 Jan;35(1):55-60.
Attia S, Egger M, Müller M, et al. Sexual transmission of HIV according to viral load and antiretroviral therapy: systematic review and meta-analysis. AIDS . 2009 Jul 17;23(11):1397-404.
Stürmer M, Doerr HW, Berger A, et al. Is transmission of HIV-1 in non-viraemic serodiscordant couples possible? Antiviral Therapy . 2008;13(5):729-32.
Ghosn J, Chaix ML. Combined antiretroviral therapy is effective on blood plasma HIV-1-RNA: what about semen HIV-1-RNA levels? AIDS . 2010 Jan 16;24(2):309-11.
Zuckerman RA, Whittington WL, Celum CL, et al. Higher concentration of HIV RNA in rectal mucosa secretions than in blood and seminal plasma, among men who have sex with men, independent of antiretroviral therapy. Journal of Infectious Diseases . 2004 Jul 1;190(1):156-61.
Zablotska IB, Imrie J, Prestage G, et al. Gay men's current practice of HIV seroconcordant unprotected anal intercourse: serosorting or seroguessing? AIDS Care . 2009 Apr;21(4):501-10.
Adam BD, Husbands W, Murray J, et al. Silence, assent and HIV risk. Culture, Health & Sexuality . 2008 Nov;10(8):759-72.
Wilson DP, Zhang L. Characteristics of HIV epidemics driven by men who have sex with men and people who inject drugs. Current Opinion in HIV/AIDS . 2011 Mar;6(2):94-101.
From Canadian AIDS Treatment Information Exchange (CATIE). For more information visit CATIE's Information Network at http://www.catie.ca