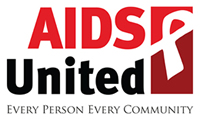 Victor Barnes to serve as Interim CEO
WASHINGTON D.C. - January 30, 2012- Mark Ishaug is stepping down as President and CEO o AIDS United, effective February 29, 2012. Ishaug has accepted a position as Chief Executive Officer of Thresholds, a Chicago-based non-profit focused on serving persons with mental illness.
Following Ishaug's departure, Victor Barnes, Senior Vice President, will serve as Interim President and CEO. The Board of Trustees expects to commence a process to select a permanent President and CEO shortly.
"AIDS United has had a phenomenal inaugural year, and Mark has been a tremendous leader. We understand and respect his decision to pursue a new position that brings him back to his home state and his family," said Douglas Brooks, Chair of AIDS United's Board of Trustees. "I am confident that Victor Barnes and the AIDS United staff are well positioned to build on our 2011 successes, begin implementation of our three-year strategic plan, and advance our ambitious mission to end AIDS in this country."
AIDS United was launched in January, 2011 from the merger of two leading national HIV/AIDS organizations, The National AIDS Fund and AIDS Action, uniting the core strengths of strategic grantmaking and capacity-building with HIV/AIDS policy expertise. In 2011 the organization cultivated an unprecedented number of public and private sector partnerships - with investments totaling over $6M - that directly support its programs and policy work and advance the goals of the National HIV/AIDS Strategy. AIDS United also launched the first two of several planned regional advocacy networks to mobilize communities most vulnerable to the epidemic around local, state and regional policy that impacts people living with and affected by HIV/AIDS.
To learn more or to support AIDS United programs, visit www.aidsunited.org.
###
AIDS United
Rob Banaszak, 202-408-4848 ext 214
rbanaszak@aidsunited.org
Source: AIDS United