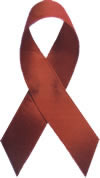 The next biennial ISHEID Conference will attract the world leading HIV AIDS experts in Marseille, France, May 23-25, 2012. The Steering Committee has just announced the conference theme: 'From HIV Testing to HIV Cure'.
May 3, 2011 - Neuilly-sur-Seine, France - HIV currently infects 33 million individuals worldwide and kills 2 million people annually. In the absence of a preventive vaccine, new prevention strategies have to be tested.

One current hot topic is 'pre-exposure prophylaxis', which is the preventive use of antiretroviral drugs in HIV-negative individuals at risk of acquiring the virus. This approach has recently been tested in a clinical trial and, after an average 14 months on the regimen there were 44% fewer infections in men taking the drugs than in men taking placebo. This pill (a combination of 2 antiretrovirals) was not intended to replace classical measures of prevention, such as condom use, and trial participants were regularly assessed for this.
These results raise thorny questions, going from medical to ethical issues. First, at a time when not all already HIV-infected patients in the world can have access to antiretroviral therapy, is it reasonable to give treatment access to uninfected people for prevention? And will this therapy be reimbursed by the social security system, or be only available to those who can afford it? Secondly, outside the frame of a clinical trial, what is the risk that people use simply the 'magic protecting bullet' and give up on condoms? The average efficacy was 44% in the trial, but ranged from 16 only to 63% according to cases. Then, what will be the long-term toxicities of such drug exposure? Finally, the last question is about cost: how to justify a 'chemical condom' at $38 a day when condoms themselves cost a few cents each?

This is one of the important topics in terms of public health to be discussed live at the conference. In the meantime, the debate is open between experts, caregivers and community leaders on the conference website.

2012 ISHEID
About the conference:
The Steering Committee contains Professor Jean-François Delfraissy (Director of the French Agency of AIDS Research, Paris, France), Jose Gatell (Barcelona, Spain), Guido Poli (Milano, Italy), Jean-Pierre Routy (Montreal, Canada), Christine Rouzioux (Paris, France), Vicente Soriano (Madrid, Spain), Hans-Jürgen Stellbrink (Hambourg, Germany) and Stefano Vella (Rome, Italy). Website: http://www.isheid.com/en/committees/interview.html
Contact:
Alain Lafeuillade, Overcome, Blvd Paul Emile Victor, 92523, Neuilly-sur-Seine, France; Ph: +33 (0) 1 40 88 97 97; Email: isheid@overcome.fr
Web: http://www.isheid.com