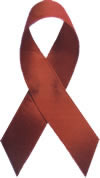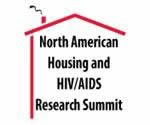 NORTH AMERICAN HOUSING & HIV/AIDS RESEARCH SUMMIT VI
NEW ORLEANS, SEPTEMBER 21-23, 2011
North American Housing & HIV/AIDS Research Summit - Call for Abstracts Extended to May 15
The sixth annual North American Housing and HIV/AIDS Research Summit on September 21 to 23, 2011, in New Orleans will bring together researchers, policy experts, consumers and providers of HIV/AIDS housing to review findings from research and policy initiatives, discuss evidence-based housing practice and policy, and develop community-driven research and advocacy strategies. Summit organizers invite abstracts presenting the results of scientific research, economic analyses, program evaluations, community-based interventions, and public policy strategies that reflect this year's theme of "Eliminating HIV Health Disparities" and focus on the potential of housing strategies to reduce health inequities for people living with HIV and prevent new infections.
Of particular interest is work that broadens our understanding of housing need and interventions among members of vulnerable populations and in underserved communities, including displaced persons, rural areas, and resource-poor settings. International research is welcome and abstract submissions from the Caribbean, Mexico, and all regions of the United States and Canada are encouraged.
Abstract submissions must be received by May 15, 2011 . For more information and to submit an abstract, visit the Summit website .

====================================================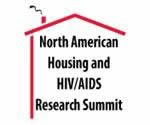 Sommet nord-américain de recherche sur le logement et le VIH/sida: Lignes directrices pour les bourses
Le VIe Sommet nord-américain de recherche sur le logement et le VIH/sida du 21-23 septembre 2011 de la Nouvelle-Orléans (Louisiane, États-Unis) réunira des chercheurs, des experts des politiques, des fournisseurs de services et des consommateurs, pour examiner les résultats de recherches et d'initiatives de politiques, discuter de pratiques et politiques fondées sur des données, en matière de logement, et développer des stratégies de recherche et de plaidoyer communautaires.
Les organisateurs du sommet invitent la présentation d'abrégés sur les résultats de recherches scientifiques, d'analyses économiques, d'évaluations de programmes, d'interventions communautaires et de stratégies de politiques publiques qui reflètent le thème de cette année « Éliminer les disparités de santé liées au VIH » et qui démontrent le potentiel de stratégies de logement à réduire les inégalités de santé pour les personnes vivant avec le VIH et à prévenir les nouvelles infections. Nous nous intéressons particulièrement aux travaux qui élargiront la compréhension des besoins et interventions en matière de logement dans les populations vulnérables et les communautés sous-desservies, notamment les personnes déplacées, les régions rurales et les contextes pauvres en ressources. Les recherches internationales sont les bienvenues et les propositions d'abrégés de la Caraïbe, du Mexique et de toutes les régions des États-Unis et du Canada sont encouragées.
La période de proposition d'abrégés prend fin le 15 mai 2011 . Pour plus d'information sur le VI e Sommet et pour soumettre un abrégé, veuillez visiter www.hivhousingsummit.org .