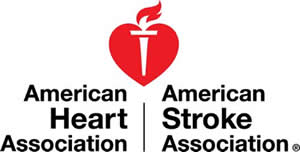 DALLAS - May 2, 2011 - The American Heart Association and American Academy of HIV Medicine (AAHIVM) have created hivandyourheart.org to help people living with HIV make changes to improve their heart health and overall wellness.
The website features informative videos from healthcare providers, a wellness checklist, an HIV quiz and personal stories from patients and behavioral change coach Michael Patterson. HIV and Your Heart also has an application for the iPhone, iPad and iPod Touch. The interactive tracking tool helps patients define their goals and begin the steps needed to make changes. It's also confidential. The desktop icon is labeled "Your Heart" and the information you enter may be password-protected.
Cardiovascular disease is a major cause of death in HIV patients. As people live longer with HIV, infection and immunodeficiency disorders such as heart disease are important health concerns and causes of late morbidity and mortality.
Whether due to long-term exposure to the HIV virus, antiretroviral agents or other factors, people living with HIV often share common issues that affect cardiovascular health, including:
Higher triglyceride levels
Not enough good cholesterol
Chronic Inflammation
Smoking
Atherosclerosis
Kidney failure
Diabetes
"Several large cohort studies have found increased rates of coronary heart disease and myocardial infarctions among HIV-infected patients," said Jeffrey Kirchner, DO, Communications Committee Chair at AAHIVM.
"The good news, however, is that much of this risk for coronary heart disease is remedial," said American Heart Association spokesperson and past president, Robert Eckel, M.D., University of Colorado Denver School of Medicine; University Hospital, Denver, Colo. "We have concluded that the development of optimized screening, prediction and treatment algorithms for cardiovascular disease in HIV-infected patients is crucial and timely."
In a recent online survey of Positively Aware website visitors and e-newsletter subscribers, 68 percent of HIV patients said they're very interested in learning about HIV and CVD.
About the American Heart Association
The American Heart Association is devoted to saving people from heart disease and stroke - America's No. 1 and No. 3 killers. We team with millions of volunteers to fund innovative research, fight for stronger public health policies, and provide lifesaving tools and information to prevent and treat these diseases. The Dallas -based association is the nation's oldest and largest voluntary organization dedicated to fighting heart disease and stroke. To learn more or join us, call 1-800-AHA-USA1 or any of our offices around the country, or visit heart.org.
About the American Academy of HIV Medicine
The American Academy of HIV Medicine is a professional organization that supports the HIV practitioner and promotes accessible, quality care for all Americans living with HIV disease. Our membership of HIV practitioners and credentialed providers give direct care to more than three-fourths of HIV patients in the US. www.aahivm.org/
About Positively Aware
Positively Aware is an internationally known and respected magazine devoted to HIV treatment and health. Positively Aware has a circulation of 90,000, and is published bi-monthly by Test Positive Aware Network (TPAN) in Chicago . Founded in 1987, TPAN is Chicago 's oldest peer-led AIDS service organization and specializes in treatment information, support services, and prevention. Visit www.positivelyaware.com and www.tpan.com for more information.
###
SOURCE: American Heart Association
http://www.newsroom.heart.org/index.php?s=43&item=1330
CONTACT:

National Contact:
Kristi Manning
(214) 706-1538
Kristi.Manning@heart.org
"Reproduced with permission - American Heart Association"
American Heart Association