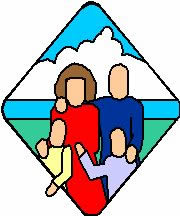 ENHANCING COMMUNITY BASED CARE AND SUPPORT SYSTEMS FOR HIV AFFECTED AND OTHER VULNERABLE CHILDREN AND YOUTH
Theme: "Together we are the solution"
Join us and make a difference: There are several ways to get involved

a) Donate back to school supplies including writing materials, note pads, pens, pencils, rubbers and text books for Students 3-8 years of age.
b) Donate Dental Hygiene pack-by providing basic essentials such as tooth brush, tooth paste, soap, hair combs, brush, Vaseline, sanitary towels.

c) Donate carebags-containing rice, beans, cooking oil, salt, sugar, powdered milk, green gram, enriched porridge, flour, maize.
d) Donate clothing: Both new and used beddings, towels, mosquito nets and under wear for boys and girls.

e) Donate cash to help pay school fees for orphans in Secondary Schools.
For more information contact,

Office
DUNGA KOGONYO
OPPOSITE COVENANT HOME
P.O. BOX 1232-40100
KISUMU,
KENYA

TEL: +254-0722-780155

E-MAIL:
strita42@hotmail.com
WEBSITE: www.strita.info