Positively Positive - Living with HIV/AIDS:
HIV/AIDS News Archive - January 2009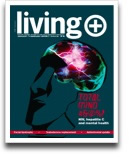 Best face forward
Four people share their experiences with the psychosocial effects of facial lipoatrophy and reconstructive treatment
by Jennifer Tsui
living+ magazine, January/February 2009/ Issue 58
One of the most prominent and challenging side effects associated with HIV is lipoatrophy-a condition that causes erratic fat production of cells and the unequal distribution of fat in the body. Manifestations of lipoatrophy can vary from excessive accumulation of fat around the abdomen to severe fat and muscle wasting in the arms, legs, buttocks, and face


Helem Wins 2009 Felipa de Souza Award
(New York, NY, January 23, 2009) The International Gay and Lesbian Human Rights Commission (IGLHRC) announced today that it would award its 2009 Felipa de Souza Award to the Lebanese group Helem. IGLHRC's Felipa Award recognizes the courage and effectiveness of groups or leaders dedicated to improving the human rights of lesbian, gay, bisexual, transgender, intersex (LGBTI) and other individuals stigmatized and abused because of their sexuality or HIV status.



CANADA FACES REVIEW BY UNITED NATIONS HUMAN RIGHTS COUNCIL
NGO offers cost-free remedy to help fulfill international obligations
TORONTO, January 22, 2009 - As Canada faces its first review before the UN's new Human Rights Council, the Canadian HIV/AIDS Legal Network is offering the government a way to help save lives and fulfill its international obligations without costing Canadians a penny.


Cary Alan Johnson Appointed as IGLHRC's New Executive Director
(New York, NY, January 21, 2009) The Board of Directors of the International Gay and Lesbian Human Rights Commission (IGLHRC) is pleased to announce the appointment of Cary Alan Johnson as the organization's next Executive Director. He succeeds outgoing Executive Director, Paula Ettelbrick, whose six-year term ends on March 1, 2009.


Ecuador: Action Alert - Transgender Activists Dismissed from their Jobs
(January 15, 2009 - The rights violated in this case include: the right to be free from discrimination, the right to freedom of expression and the right to be protected as a human rights defender.



HEALTH PROVISIONS AMONG PUBLIC'S TOP PRIORITIES FOR ECONOMIC STIMULUS
HEALTH REFORM RATED AMONG TOP PRIORITIES FOR NEW PRESIDENT AND CONGRESS, INSURANCE REGULATIONS STAND OUT FOR BROAD BIPARTISAN SUPPORT
Initial Positive Reaction to Many Key Elements of Health Reform, But Support Could Erode During a Debate About Tradeoffs
January 15, 2009 - Washington, DC - The public ranks action on health care highly as part of efforts to stem the impact of the economic recession and also views reforming health care as one of the top priorities for President-elect Obama and Congress, according to a new national survey conducted by researchers from the Kaiser Family Foundation and the Harvard School of Public Health.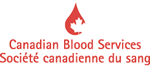 Researchers identify potential new weapon in battle against HIV infection
TORONTO, Jan. 12 /CNW Telbec/ - Researchers have discovered a potentially important new resistance factor in the battle against HIV: blood types. An international team of researchers from Canadian Blood Services, The Hospital for Sick Children (SickKids) and Lund University in Sweden have discovered that certain blood types are more predisposed to contracting HIV, while others are more effective at fending it off.



Joint Statement - Society for AIDS in Africa and International AIDS Society
Public Health Leaders call on Government of Senegal to release 9 men imprisoned for eight years based on their sexual orientation
12 January 2009 (Abuja, Nigeria / Geneva, Switzerland) - The Society for AIDS in Africa (SAA) and the International AIDS Society (IAS), the world's leading associations of professionals working in the global and African response to HIV/AIDS, call on the Government of Senegal to immediately release and drop all charges against 9 men sentenced each to 8 years in prison based solely on their sexual orientation. Among those arrested are men working to provide critical HIV prevention, care and treatment services among men who have sex with men.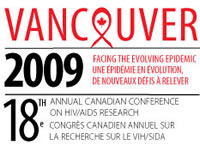 10 days left to submit an abstract for the CAHR 2009 Conference
The 18th Annual Canadian Conference on HIV/AIDS Research will be held at the Westin Bayshore in Vancouver from April 23 to 26, 2009. Visit the CAHR 2009 website to submit an abstract by the deadline of Sunday, January 18, 2009, 5 pm (Pacific Standard Time). Abstracts may be submitted in either French or English.
Plus que 10 jours avant la date limite de soumission d'un abrégé destiné au congrès de l'ACRV 2009
Le 18e Congrès canadien annuel de recherche sur le VIH/sida aura lieu du 23 au 26 avril 2009 à l'hôtel Westin Bayshore, à Vancouver. Pour soumettre un abrégé destiné à cet événement, visitez le site Web du congrès de l'ACRV 2009. Veuillez noter que la date limite de soumission des abrégés est le dimanche 18 janvier 2009, à 17 h (heure normale du Pacifique). Les abrégés peuvent être soumis en français ou en anglais.




January 2009
VISUAL AIDS and THE BODY announces NEW WEB EXHIBITION
Making Movies curated by Bill Thelen

====================================