Positively Positive - Living with HIV/AIDS:
HIV/AIDS News Archive - July 2008


WORLD LEADERS AND HIV EXPERTS TO GATHER IN MEXICO CITY
[El texto en español va a continuación del texto en inglés]
Confirmed participants include Ban Ki-moon, Festus Gontebanye Mogae, Bill Clinton, Margaret Chan, Keren Gonzalez, Felipe Calderón Hinojosa, Anthony Fauci, Marcelo Ebrard, Denzil Douglas, Michel Kazatchkine, Peter Piot, José Angel Cordova Villalobos, Maria Teresa Fernandez de la Vega

ONLINE COVERAGE OF INTERNATIONAL AIDS CONFERENCE INCLUDES DAILY WEBCASTS, PODCASTS AND INTERVIEWS
INTERNATIONAL AIDS SOCIETY AND KAISER FAMILY FOUNDATION PARTNER TO OFFER DAILY, COMPREHENSIVE COVERAGE OF CONFERENCE FOR FREE



IAS Applauds U.S. Senate Passage of PEPFAR and Repeal of Discriminatory and Ineffective HIV Entry and Immigration Ban
Geneva - July 18, 2008 - The International AIDS Society (IAS) applauds the United States Senate for passing the reauthorization of the President's Emergency Plan For AIDS Relief (PEPFAR).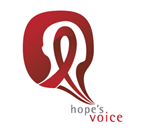 Living Positively and Hopes Voice International Merger
NEW YORK, NY - July 16, 2008 - Hope's Voice International (HVI) and the Living Positively network housed by the Global Youth Coalition on HIV/AIDS (GYCA) have joined forces to form a vibrant, active, and progressive global network of young people living with HIV (YPLHIV).

Public Forums on Injections Sites in Ottawa, Montreal, and Toronto
OTTAWA, July 14 /CNW Telbec/ - Injection site supporters begin athree-city tour tonight at the Ottawa Public Library as part series of public forums this week, which will also include Montreal on July 15 and Toronto on July 17.



Farha Foundation Launches First 30-Second TV Spot Contest for CA MARCHE
Quebec youths now have a chance to give back to the HIV/AIDS community
MONTREAL, QUEBEC--(Marketwire - July 14, 2008) - Quebec's leading AIDS fundraiser, the Farha Foundation, is looking to YouTube as a way of involving young adults in the public discourse on HIV/AIDS by hosting a 30-second web video contest.




Visual AIDS - July Web Gallery
July 2008
VISUAL AIDS and THE BODY announces NEW WEB EXHIBITION
Militancy and Mourning curated by Paul Sendziuk

====================================