Positively Positive - Living with HIV/AIDS:
HIV/AIDS News Archive - November 2007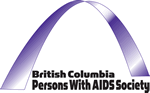 Harper Lied: HIV Infections Will Increase
Nov. 29, 2007 - Vancouver BC - On the eve of World AIDS Day, those dedicated to fighting the disease are reeling from a recent admission revealing Prime Minister Stephen Harper's bald faced lie.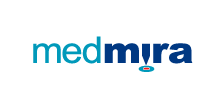 MedMira Ships Initial Order to Russia - Launches Multiplo Rapid HBV/HIV/HCV Test into International Marketplace
Halifax, Nova Scotia, November 29, 2007 - MedMira Inc., ("MedMira") (TSX Venture: MIR, NASDAQ: MMIRF), a global market leader in premium rapid diagnostic solutions, announced today that it has completed the initial shipment of its recently approved MultiploT Rapid HBV/HIV/HCV Antibody Test (Multiplo HBV/HIV/HCV) to its distributor in the Russian Federation.


bioLytical Laboratories: INSTIT HIV-1 Rapid Antibody Test to Be Used in Research Study Conducted by McGill University AIDS Centre and Funded by CIHR
VANCOUVER, BRITISH COLUMBIA - Nov. 29, 2007 - bioLytical Laboratories is pleased to announce the use of its 60-second rapid HIV test, INSTI(TM), in a research study entitled "Pro-active intervention to limit HIV transmission among MSM populations". The study is being conducted by the McGill University AIDS Centre, directed by Dr. Mark Wainberg and funded by the Canadian Institute of Health Research (CIHR).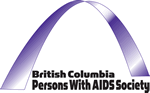 World AIDS Day 07 Events
Nov. 29, 2007 - Vancouver BC - Local performers, activists and AIDS service organizations have big plans for World AIDS Day 2007. Over 13 events across the city will attract thousands of people, raising funds for local and international AIDS related causes, creating awareness, and demonstrating solidarity with people living with HIV/AIDS.



Canadian MD Jane Philpott leads efforts to raise funds for AIDS treatment in Africa
TORONTO, Nov. 27, 2007 - A local doctor and mother of four who spent a decade working in Africa, is raising funds for AIDS care and treatment in Africa through a made-in-Canada grassroots campaign that makes it compelling and easy for anyone to respond to the AIDS pandemic.



Studies Suggest HIV Subtype More Deadly Than Others
HIV Survival Rate Significantly Shorter in Thailand Compared to Other Regions
JHSPH News, November 27, 2007 - Two studies led by researchers at the Johns Hopkins Bloomberg School of Public Health found that people infected with HIV in Thailand die from the disease significantly sooner than those with HIV living in other parts of the world.


Knowledge. Understanding. Prevention. It starts with you.
Calgary, Alberta - AIDS Calgary Awareness Association celebrates AIDS Awareness Week (Nov. 26 - Dec. 1) leading up to World AIDS Day on Saturday, Dec. 1, 2007. AIDS Awareness Week seeks to increase public awareness about HIV/AIDS and focuses attention on what it means to live with HIV.



World AIDS Day 2007
Kitchener to host Ontario launch of World Vision's AIDS awareness exhibit
KITCHENER, ON, Nov. 27, 2007 - The World Vision One Life Experience, a 186 square-metre (2,000 square-foot) interactive African village, will launch on Wednesday, November 28 at Your Kitchener Market.

The Ottawa Coalition on HIV/AIDS
Invites You to Join Us For
World AIDS Day
When : Tuesday, November 27, 2007
Where : Jean Piggot Hall, Ottawa City Hall
Time : 1pm-3pm


bioLytical Laboratories: Be a Leader on World AIDS Day and Test Your Commitment
Groundbreaking HIV/AIDS Public Awareness and Mobile Testing Campaign Visits Montreal November 28 and 29
VANCOUVER, BRITISH COLUMBIA - Nov. 26, 2007 - Together, bioLytical Laboratories, Virgin Mobile Canada and UNICEF Canada have a shared goal of bringing much needed attention to the growing HIV and AIDS crisis at home and abroad.

Ottawa
World AIDS Day
2007
Events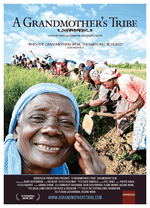 New Zealand Documentary Film, 'A Grandmother's Tribe', raises CA $50,000 for African grandmothers
New Zealand company, Borderless Productions', latest film, 'A Grandmother's Tribe' has already raised CA$50,000 for African grandmothers.
November 23, 2007 - Auckland, New Zealand - The film tells the story of two grandmothers in Kenya - one rural and one urban - caught in the riptide of HIV/AIDS and left to raise their orphaned grandchildren.



NEW HIV ESTIMATES CONFIRM THAT HIV/AIDS IS STILL A LEADING CAUSE OF DEATH WORLDWIDE
21 November 2007 - New global HIV estimates, released this week by the Joint United Nations Programme on HIV/AIDS (UNAIDS) and the World Health Organization (WHO), underscore the continued severity of the HIV pandemic. An estimated 33.2 million adults and children are living with HIV at the end of 2007, including 2.5 million newly infected. More than two million men, women and children died of AIDS-related complications over the past year, bringing the cumulative number of deaths to more than 20 million.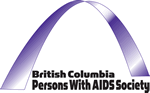 World AIDS Day: Is Canada on the Wrong Track?
Nov. 21, 2007 - Vancouver BC - Is Canada on the wrong track in battling HIV/AIDS? 25 years into the Canadian epidemic the infection rate has stabilized but not decreased. The government is failing to support harm reduction strategies that are proven to best address the disease. World AIDS Day activities and presentations will discuss what it will take to get Canada back on track.



Toronto hosts HIV/AIDS conference November 19-20
TORONTO, Nov. 15 - The 9th annual research conference of the Ontario HIV Treatment Network (OHTN) will examine why individuals and communities continue to be vulnerable to HIV/AIDS more than 25 years after the disease first appeared.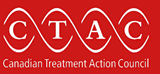 Positive Voices Leading Together -
World AIDS Day
Documentary Premier Gala
December 1, 2007
Positive Voices Leading Together guides viewers through the personal experiences of five Ontario community leaders living with HIV.



"WHAT IF IT WERE YOU?"
A project of HIVictorious, Inc.
THE WINNING ENTRANTS TO BE AWARDED BY HIVICTORIOUS PRESIDENT BOB BOWERS AND CHANNEL 3000's TERI BARR
Madison, WI - Wednesday, November 14, 2007 at 11:45 a.m. Bob Bowers, Founder and President of HIVictorious announces the winning entrants for the second round of the "What if it Were You?" poster contest at James Madison Memorial High School located at 201 S. Gammon Road, Madison WI 53717.



National Infectious Diseases Day: NIDD Report
October 18, 2007 was Canada's first National Infectious Diseases Day and Canada's infectious diseases sector partners were very pleased to share with Parliamentarians and media our call for a National Infectious Diseases Strategy to improve Canada's healthcare system and the quality of life of Canadians.


bioLytical Laboratories: Groundbreaking HIV/AIDS Public Awareness and Mobile Testing Campaign Will Visit Toronto and Montreal
Nov. 7, 2007 - VANCOUVER, BRITISH COLUMBIA - bioLytical Laboratories Inc. (bioLytical) today announced the Test Your Commitment (TYC) campaign will visit Montreal November 28-29 and Toronto December 6-7.
Read more...


2007 OHTN Research Conference
"Addressing HIV Vulnerability: From Biology to Policy"
November 19-20, 2007
MARK YOUR CALENDERS!!! The OTHN Research Conference provides a unique opportunity for community members, service providers, researchers and policy makers to gather, network and share ideas.

====================================