Positively Positive - Living with HIV/AIDS:
HIV/AIDS News Archive - October 2008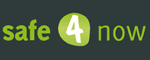 Cheap Condoms for a Safer Sex Industry
Safe4now Foundation allows prostitutes to prevent Aids or STD infection
October 31st 2008 - THE NETHERLANDS Though condom prices are decreasing rapidly all over the world, prostitutes and other women working in the sex industry still have to pay enormous costs to guarantee a safe working environment.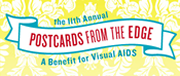 11th Annual POSTCARDS FROM THE EDGE: A Benefit for AIDS
The 11th Annual Postcards From the Edge benefit for Visual AIDS will be hosted by
Metro Pictures on January 9-10, 2009.
Postcards From the Edge is a show and sale of original, postcard-sized artworks on paper by established and emerging artists.
Attention Artists!
DEADLINE: Wednesday, December 10, 2008



THE GLOBAL FUND CONGRATULATES NOBEL MEDICINE PRIZE WINNERS
Statement by the Executive Director of the Global Fund, Dr Michel Kazatchkine
October 6, 2008 - GENEVA - The Global Fund today warmly welcomes the announcement by the Nobel Foundation that France's Francoise Barré-Sinoussi and Luc Montagnier will share the Nobel Prize in Medicine for their discovery of the human immunodeficiency virus (HIV) that causes AIDS.



IAS CONGRATULATES DR FRANÇOISE BARRE-SINOUSSI FOR NOBEL PRIZE AWARD
6 October 2008 (Geneva, Switzerland) - The International AIDS Society (IAS) today extends its congratulations to Françoise Barré-Sinoussi on a remarkable achievement as she is jointly awarded the Nobel Prize in Physiology or Medicine for 2008, and recognized for her role in the discovery of the human immunodeficiency virus, and also for her significant contribution to HIV/AIDS research.




Visual AIDS - October Web Gallery curated by Mike Albo
October 2008
VISUAL AIDS and THE BODY announces NEW WEB EXHIBITION
I HEART DOUCHEBAGS curated by Mike Albo

====================================