Positively Positive - Living with HIV/AIDS:
HIV/AIDS News Archive - October 2010


A conversation with PositivelyPositive.ca creator Bradford McIntyre
Bradford, a Vancouverite, has led a public life as an HIV/AIDS advocate and educator, along with many other contributions to the global community.
I first met Bradford while in Vancouver for a Canadian Treatment Action Council skill's one day workshop held in conjunction with some board meetings etc.



AIDS Vancouver launches a month long public awareness campaign - We Care Red Ribbon Campaign
October 29, 2010 - VANCOUVER, BC: November 1st to December 1st, 2010 AIDS Vancouver launches a month long public awareness campaign the We Care Red Ribbon Campaign. The Red Ribbon is the symbol of solidarity and hope for those affected by HIV/AIDS. With weekly public outreach events the We Care Red Ribbon Campaign intends to promote two main themes throughout November: Safer Sex Practices and, Stigma: The Silent Epidemic - Breaking Down the Silence. The We Care Red Ribbon Campaign intends to inspire the Vancouver community to "Spread the Love, Stop the Virus."



Elizabeth Glaser Pediatric AIDS Foundation Joins with UNICEF to Roll Out Mother-Baby Packs
October 29, 2010 - Kisumu, Kenya - Innovative approach to deliver lifesaving HIV medicine being implemented in four countries
The Elizabeth Glaser Pediatric AIDS Foundation is pleased to partner with UNICEF and other organizations in the roll-out of the Mother-Baby Pack (MBP), an innovative solution to help bring lifesaving HIV-prevention medications to mothers and babies.



New report underlines the threat to universal access to HIV prevention, treatment and care due to a slow-down in treatment scale-up and waning political will
28 October 2010 (Geneva, Switzerland) - A report issued today by the International AIDS Society, Universal Access: Right Here, Right Now documents the principal debates around universal access during the XVIII International AIDS Conference (AIDS 2010). The report also takes stock of progress to date and reveals the scale of the future challenge for HIV treatment and prevention at a time when new infections are outstripping those receiving treatment by five to two.



CATIE News - British Columbia's success at reducing new HIV infections among injection drug users
2010 Oct 26 - The anti-HIV drug saquinavir (Invirase), a protease inhibitor, is used with a small amount of another protease inhibitor, ritonavir (Norvir), as part of combination therapy for HIV infection. In general, saquinavir-based regimens are well tolerated.


Take Action Now - Help reform Canada's Access to Medicines Regime
October 26, 2010 - URGENT ACTION ALERT - OCTOBER 25-28, 2010. PLEASE ACT BEFORE THURSDAY, OCTOBER 28th, 2010.
TAKE ACTION NOW: On Thursday, October 28th the committee will start debating possible amendments to Bill C-393, legislation to reform Canada 's Access to Medicines Regime (CAMR), including those proposed by big pharma aimed at gutting the key features of the bill.

Passez à l'action maintenant - Appel à agir pour la reform du RCAM
26 Octobre, 2010 - APPEL URGENT À AGIR - DU 25 AU 28 OCTOBRE 2010. SVP AGISSEZ AVANT JEUDI, LE 28 OCTOBRE.
PASSEZ À L'ACTION MAINTENANT: Le jeudi 28 octobre, le Comité commencera à débattre d'amendements possibles au projet de loi, y compris ceux proposés par les grandes sociétés pharmaceutiques de marque afin d'éroder les points forts qu'il contient.

Landenberger Foundation awards grant to Scripps Florida scientist to study HIV
25-Oct-2010 - A scientist on the Florida campus of The Scripps Research Institute has received funding from the Philadelphia-based Margaret Q. Landenberger Research Foundation.

UCLA gets $4.6M grant to study HIV treatment, prevention among men from L.A. jails
October 21, 2010 - UCLA only team on West Coast to participate in unprecedented NIH initiative
A team of UCLA researchers has received a $4.6 million grant from the National Institutes of Health to study ways to get HIV-positive men who have been released from Los Angeles County jails into medical care and on sustained treatment.


HEALTH AND LEGAL EXPERTS JOIN CANADIAN AND AFRICAN ACTIVISTS IN MAKING CASE TO FIX ACCESS TO MEDICINES REGIME
OTTAWA, October 21, 2010 - Industry Committee finally set to review bill that could save thousands of lives
Supporters of legislation to reform Canada's Access to Medicines Regime will be seeking to underscore facts and dispel myths in testimony today before the Standing Committee on Industry, Science and Technology reviewing Bill C-393.

Consortium assembled to design human trials of mosaic HIV vaccine
18-Oct-2010 - Duke University Medical Center vaccine experts have assembled an international team of investigators to design and implement the first human trial of a mosaic HIV vaccine candidate, a novel strategy that attempts to counter one of the most daunting challenges in HIV vaccine design: the virus's extensive genetic diversity.



A conversation with Jim Maxwell: Youth & HIV rates
Watch Video...
New look at multitalented protein sheds light on mysteries of HIV
14-Oct-2010 - New insights into the human immunodeficiency virus (HIV) infection process, which leads to acquired immunodeficiency syndrome (AIDS), may now be possible through a research method recently developed in part at the National Institute of Standards and Technology (NIST), where scientists have glimpsed an important protein molecule's behavior with unprecedented clarity.

'Protection': International HIV/AIDS Awareness and Prevention Film
AMHERST, Mass., Oct. 14 - Hampshire College literature and gender studies professor Jill Lewis is executive producer of a new film being used to increase HIV/AIDS awareness and prevention among men and boys in sub-Saharan African countries.

International Rectal Microbicide Advocates cheers launch of world's third rectal microbicide trial
13-Oct-2010 - Calls for more funding to strengthen field
The world's third rectal microbicide trial launched in Pittsburgh, Pennsylvania today, with sites preparing to open in Boston, Massachusetts, and Birmingham, Alabama soon.

Promising HIV prevention microbicide tenofovir gel being tested for safety of rectal use
PITTSBURGH, Oct. 13, 2010 - Tenofovir gel, a vaginal microbicide that has shown promise for preventing HIV through vaginal sex, is being tested in a new trial looking at its safety and acceptability when used rectally.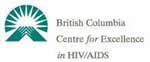 Peer-Based Mobile Outreach Services for Sex Workers Assist Increased Entry into Detox and Residential Drug Treatment
Vancouver, BC (October 12, 2010) - Evaluation Shows Outreach Services Provided by Current, Former Sex Workers Provide a Key Connection to Health and Support Services
A mobile outreach program staffed by current and former sex workers is associated with increased entry to detoxification and residential drug treatment among women in street-based sex work, according to an evaluation led by the BC Centre for Excellence in HIV/AIDS (BC-CfE) and the University of British Columbia (UBC).

New Studies Examine Links Between XMRV and Human Disease
Oct. 12, 2010 - The Journal of Infectious Diseases , now available online , the evidence supports a possible link between XMRV and prostate cancer but not other links involving chronic fatigue syndrome, HIV infection, or hepatitis C virus (HCV) infection.



CATIE News - Decreased levels of vitamin D may occur with efavirenz exposure
2010 Oct 12 - Vitamin D is needed to help the body absorb calcium and maintain the strength of muscles and bones. This vitamin also has other effects-on the immune system-that are not well understood. Indeed, in the time before antibiotics were available, vitamin D was used as a treatment for tuberculosis.



ViiV Healthcare Acts to Improve Access to HIV Medicines in United States for Those Most in Need
Research Triangle Park, NC, October 12, 2010 - ViiV Healthcare Expands Patient Assistance Program, Continues its Patient Savings Card Program, and Joins Welvista Program
ViiV Healthcare will expand its Patient Assistance Program effective January 1, 2011 and continue its Patient Savings Card program to help maintain access to HIV medicines for those most affected by the economic downturn in the United States.



NIH STATEMENT ON NATIONAL LATINO AIDS AWARENESS DAY FROM ANTHONY S. FAUCI, M.D., NIAID DIRECTOR, ON OCTOBER 15, 2010
October 12, 2010 - On the eighth annual National Latino AIDS Awareness Day, we extend our compassion to the members of this community who are living with HIV/AIDS, and we redouble our commitment to fight the epidemic in this population, which carries a disproportionate burden of HIV/AIDS.

Doctors at University of Colorado School of Medicine to train African doctors in AIDS care
7-Oct-2010 - A dozen countries to benefit from $130 million investment to strengthen training for health care providers
The HIV epidemic continues to grow, especially in Africa where it has orphaned millions of children and decimated entire communities. In this environment, funding to train African health care providers is critical.

Canadian Medical Association Intervenes to Support Harm Reduction
Ottawa, October 7, 2010 - The Canadian Medical Association (CMA) Board of Directors has decided that the CMA will apply for intervener status before the Supreme Court of Canada in its pending appeal of a case involving Insite, the supervised injection facility in Vancouver, British Columbia.


BILL S-10 HURTS PEOPLE, FAMILIES AND PUBLIC COFFERS
Toronto, 6 October 2010 - Over 200 experts call on Senators to be sensible on crime
Over 200 frontline organizations, public health professionals, researchers and experts - working with people who use drugs and those vulnerable to HIV infection - have endorsed a letter calling on the federal government to get sensible, rather than tough on crime.d inform Canadian prosecutors on how to employ a science-based approach in their cases involving HIV.



Canadian Boomers Are Getting Frisky - And Risky
Toronto, ON - October 5, 2010 - New Canadian Liver Foundation Poll Finds Canadian Boomers Have Active Sex Lives, But Many Aren't Playing it Safe
They've talked about the birds and they've talked about the bees. But, according to a new survey from the Canadian Liver Foundation (CLF), baby boomers (ages 46 to 64) aren't following the sound advice they once gave their children and are putting themselves at risk in the process.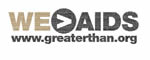 A "DECIDING MOMENT" FOR AIDS AFTER 30 YEARS
October 5, 2010 - WASHINGTON, D.C. - New National Media Campaign Inspires Black Americans to Take Action to Stem Spread of HIV
Greater Than AIDS, a national movement supported by a broad coalition of public and private sector partners, today unveiled the latest phase of its campaign to mobilize Black Americans in response to the devastating epidemic which will mark its 30th year next June.

====================================