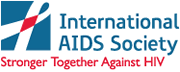 World AIDS Day for me is...
REMEMBERING People We Lost to AIDS!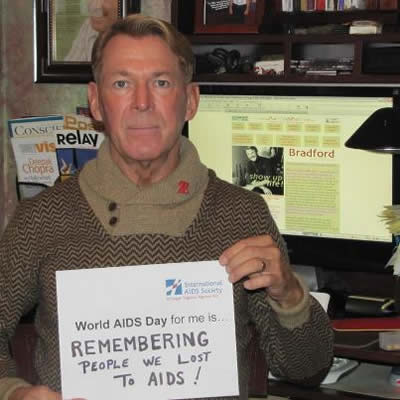 December 1, 2012 - Bradford McIntyre, Canada, A long time survivor living with HIV since 1984 and Founder: Positively Positive - Living with HIV/AIDS and International AIDS Society (IAS) Member
"World AIDS Day for me is..." Campaign
The initiative titled 'World AIDS Day for me is.' features IAS members demonstrating what World AIDS Day means to them. Photos from the project are featured on the IAS blog and Facebook page and may be used in future IAS press releases, articles and opinion pieces.
On World AIDS Day, we would like to illustrate the diversity and engagement of our membership on the frontline of the HIV epidemic.
The "World AIDS Day for me is." campaign will run until the end of the year.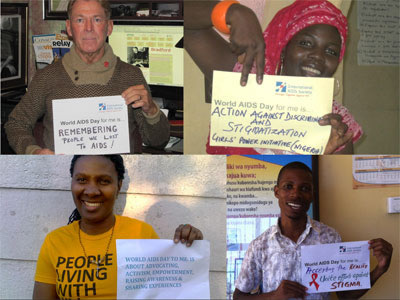 ###
About the IAS
The International AIDS Society (IAS) is the world's leading independent association of HIV professionals, with over 16,000 members from more than 196 countries working at all levels of the global response to AIDS. Our members include researchers from all disciplines, clinicians, public health and community practitioners on the frontlines of the epidemic, as well as policy and programme planners. The IAS is the custodian of the biennial International AIDS Conference, which will be held in Washington, D.C., in July 2012, and lead organizer of the IAS Conference on HIV Pathogenesis, Treatment and Prevention. www.iasociety.org
"Reproduced with permission - International AIDS Society"
International AIDS Society

For more HIV and AIDS News visit...

Positively Positive - Living with HIV/AIDS:
HIV/AIDS News