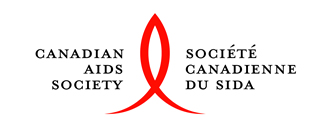 WORLD AIDS DAY GALA
Save the date!
With World AIDS Day, December 1, falling on a Saturday this year, the Canadian AIDS Society's 5th Annual Gala will be held on Tuesday, November 27, 2012.
You are invited

The Canadian AIDS Society invites you to join us Tuesday,
Novermber 27, as we shine a spotlight on excellence in HIV/AIDS at
our fifth annual
WORLD AIDS DAY GALA
Location: Chateau Cartier Hotel
1170 Aylmer Road, Gatineau
J9H 7L3
6:00 PM Cocktail Reception
7:00PM Dinner
Tickets: Table of 10: $1000
Individual tickets: $150
Dress Code: Business attire or Black Tie
Share the evening with us as we honour recipients of the Queen Elizabeth II Diamond Jubilee Medal for their efforts to improve the lives of people living with and affected by HIV/AIDS
Entertainment will include a live and silent auction and live music.
###
"Reproduced with permission - "Canadian AIDS Society | Société canadienne du sida "
Canadian AIDS Society | Société canadienne du sida

Related posts:

Queen Elizabeth II Diamond Jubilee Medal Recipients for Excellence in the Field of HIV/AIDS in Canada

Diamond Jubilee Message / Message du jubilé de diamant (anglais)

The Making of a Medal
For more HIV and AIDS News visit...

Positively Positive - Living with HIV/AIDS:
HIV/AIDS News