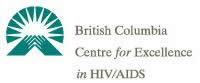 Forefront Special Presentation: UNAIDS Executive Director Michel Sidibé
A Special Presentation by the Executive Director of UNAIDS

Tuesday, 27 May 2014 from 11:30 AM to 1:00 PM
Junior Ballroom at the Sheraton Vancouver Wall Centre
1088 Burrard Street
Vancouver, British Columbia, Canada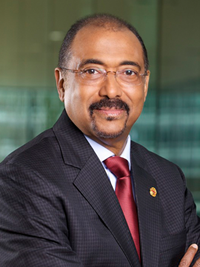 Michel Sidibé
Executive Director, The Joint United Nations Programme on HIV/AIDS (UNAIDS)
United Nations Under-Secretary-General
May 19, 2014 - The British Columbia Centre for Excellence in HIV/AIDS is pleased to host United Nations Under-Secretary-General Michel Sidibé on Tuesday May 27th for a Special Presentation as part of the Forefront Lecture Series.
Since his appoitment as Executive Director of UNAIDS and Under-Secretary-General of the United Nations, Michel Sidibé's vision of zero new HIV infections, zero discrimination and zero AIDS-related deaths has echoed around the world. He has initiated the global call to eliminate HIV infections among children and his global advocacy has firmly secured HIV at the top of political agendas. Under his leadership UNAIDS works to ensure that no one is left behind in the response to HIV and that everyone in need has access to lifesaving HIV services.
This free event will be held in the Junior Ballroom at the Sheraton Vancouver Wall Centre located across the street from St. Paul's Hospital in downtown Vancouver. A light lunch will be provided, and will be served only between 11:30am and 12:00pm. We ask that you arrive 15-20 minutes prior to the beginning of the lecture to ensure both a spot in the ballroom and a plate of lunch.
RSVPs are required for this event and we ask that you respond no later than Friday May 23rd .
For more information please contact Cameron Collins at ccollins@cfenet.ubc.ca or 604-682-2344, Ext. 66357.
###
About the B.C. Centre for Excellence in HIV/AIDS:

The BC Centre for Excellence in HIV/AIDS (BC-CfE) is Canada's largest HIV/AIDS research, treatment and education facility and is internationally recognized as an innovative world leader in combating HIV/AIDS and related diseases. BC-CfE is based at St. Paul's Hospital, Providence Health Care, a teaching hospital of the University of British Columbia. The BC-CfE works in close collaboration with key provincial stakeholders, including health authorities, health care providers, academics from other institutions, and the community to decrease the health burden of HIV and AIDS. By developing, monitoring and disseminating comprehensive research and treatment programs for HIV and related illnesses, the BC-CfE helps improve the health of British Columbians living with HIV.
Reproduced with permission - "B.C. Centre for Excellence in HIV/AIDS"
B.C. Centre for Excellence in HIV/AIDS

For more HIV and AIDS News visit...

Positively Positive - Living with HIV/AIDS:
HIV/AIDS News