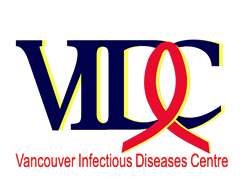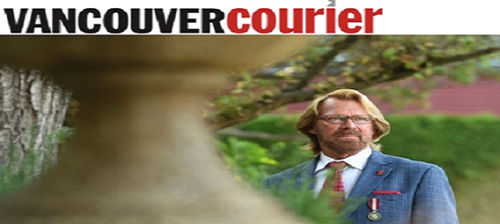 Community Spotlight:
Bradford McIntyre
This month's community spotlight sheds light on an issue that's worth celebrating yet heartbreaking. Bradford McIntyre — more commonly known as Brad to us at VIDC — is a friend of VIDC who has successfully outlived the 6-months-to-live diagnosis he was given in 1984.
September 10, 2015 - Brad was recently featured in an article by the Vancouver Courier entitled "Living longer with HIV." He was the prime example of how the field of HIV is rapidly changing. Not too long ago, being diagnosed with HIV was considered a death sentence; now, because of the new treatments available, people like Brad are living well into their sixties.
"New research from the Canadian Observational Cohort Collaboration found the average life expectancy for HIV-positive people receiving antiretroviral therapy is now 65. " Vancouver Courier (19 Aug 2015)
This is great news! This means we are slowly but surely making great progress in our fight against HIV. However, this also spotlights a new issue: an aging HIV-positive population.
"McIntyre has been a longtime advocate for HIV/AIDS awareness and started his website positivelypositive.ca in 2003 to share his story and the latest research. He has a good life and enjoys cooking, gardening and spending time at the beach. But he says aging with the virus comes with its own unique set of challenges. These include health, emotional, financial and social effects. " Vancouver Courier
Because of the advancements in the field of HIV research, people who were expecting to die at a young age, are now given a new hope — a new hope with a new challenge. That means there is a growing population of more senior individuals living with HIV.
The challenge, however, is not just on the individuals who are now given a shot at a longer (and ideally, a more fruitful) life. Society, at large, is also faced with a new challenge. Because an aging HIV population is a fairly recent phenomenon, our society has yet to catch up with services and infrastructures — and especially the knowledge — to care for and support this growing population. Most importantly, the stigma and discrimination that comes with the virus, is ever so present.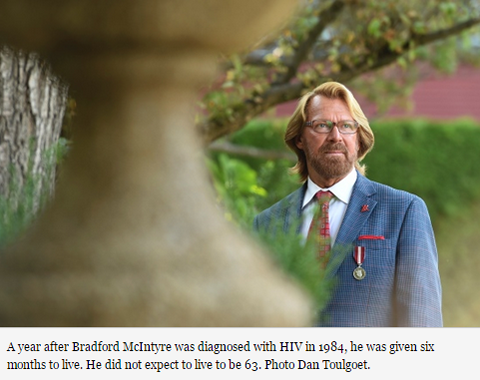 Brad's photo on the Vancouver Courier website.
This is the new reality that Brad — along with the rest of society — has to face. All the more reason for Brad to keep doing what he does!
As mentioned earlier, Brad has a blog called positivelypositive.ca where his primarily goal is to promote HIV/AIDS awareness and education.
"I receive thousands of emails from around the world," says McIntyre. "Oftentimes there's an individual that has just found out they're positive and is thinking the worst. Then they find my website and see that I've lived all these years and I'm married and it gives them hope." – -Vancouver Courier
Brad turned a death-sentence into a mission. His website provides information, resources, and — most importantly — hope. Resources like positivelypositive.ca are constant reminders that although stigma and discrimination that come with HIV is very real, there is hope of dispelling them through education and awareness.
To find out more about the work that Brad is involved with — did you know that he is a recipient of the Queen Elizabeth II Diamond Jubilee Medal for excellence in the field of HIV/AIDS in Canada ? — visit his blog: positivelypositive.ca !
It is because of amazing individuals like Brad that we are encouraged to keep doing what we're doing. People like him remind us that there is hope, and that there are more and more people getting involved with promoting HIV/AIDS awareness, research, education, prevention, etc!
###
Source: https://vidcconnect.wordpress.com/2015/09/10/community-spotlight-bradford-mcintyre/
Contact:
Ivan Arlantico
Community Liaison Vancouver Infectious Diseases Centre
Mobile: (604)753-7252
201-1200 Burrard St. Vancouver
BC V6Z 2C7
www.vidcconnect.wordpress.com
"Reproduced with permission - Vancouver Infectious Diseases Centre"
Vancouver Infectious Diseases Centre

For more HIV and AIDS News visit...

Positively Positive - Living with HIV/AIDS:
HIV/AIDS News