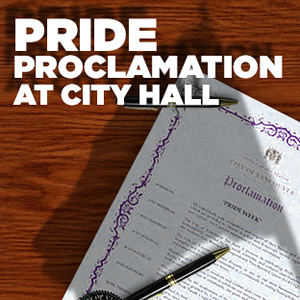 PRIDE PROCLAMATION
AT CITY HALL
July 28, 2014 @ 11:00 am - 2:00 pm
Vancouver City Hall
Hosted at Vancouver City Hall, in partnership between the City of Vancouver and the Vancouver Pride Society. Come and listen to an informative dialogue from a variety of speakers who will reflect on LGBTQ Refugees in Vancouver and Canada, as well as their lived realities. This will be held in the Council Chamber from 11:00 am – Noon. Then proceed to the Vancouver City Hall North Lawn to watch the Proclamation and Pride Flag Raising Ceremony, that will be opened with a prayer from a Coast Salish Elder (12:15-1:30 pm). There will also be a barbecue hosted by the City of Vancouver's LGBTQ Advisory Committee.
Details

Date: July 28, 2014 Time: 11:00 am - 2:00 pm
Venue Vancouver City Hall
453 W 12th Ave , Vancouver , BC
V5Y 1V4 Canada
Phone: (604) 873-7000
Website: vancouver.ca
Organizer
Vancouver Pride Society


Phone:

604-687-0955


Email:

info@vancouverpride.ca


Website:

vancouverpride.ca

###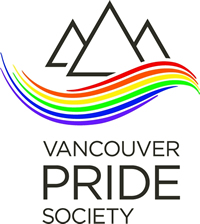 About The Vancouver Pride Society (VPS)
The Vancouver Pride Societybrings together members of the Lesbian, Gay, Bisexual, Transgender, Two-Spirited and Queer community, their friends, allies and supporters in celebration!

We represent the unique culture and spirit of our community by producing quality, inclusive events such as the Pride Parade and Festival. www.vancouverpride.ca

"Reproduced with permission - VANCOUVER PRIDE SOCIETY"
VANCOUVER PRIDE SOCIETY

For more HIV and AIDS News visit...

Positively Positive - Living with HIV/AIDS:
HIV/AIDS News