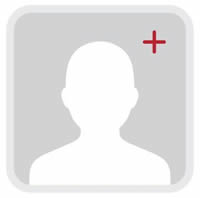 HIVanonymous #4

The Following is a voice message recorded by Bradford McIntyre
on HIVANONYMOUS, launched August 28, 2015.
Transcript

"My name is Bradford McIntyre, I have been living infected with HIV for 31 years. In 1984, I tested positive for HIV and hid the fact for many years.

In 1994, I announced publicly on national TV, that I was infected with HIV.

The decision to come out about my living with HIV has been the best decision of my life. I hid my HIV status for far too many years. These years out about my being HIV+ have proven to be the best years of my life, living my Truth, and leaving the fear and hiding behind!

" WE NEED EVERYONE WHO IS HIV POSITIVE TO COME OUT IF WE ARE TO GET RID OF THE STIGMA ASSOCIATED WITH HIV.

Having disclosed you are infected with HIV eliminates the dis-ease associated with hiding the fact that you are HIV positive. That means, you can feel comfortable, confident and not have fear when you disclose to a sexual partner.

Many people worldwide are out about their HIV status and many, many more are voicing they would also like to be able to live without fear, and let others know they are living with HIV. People need to see and hear from others living with HIV who are not afraid to disclose, in order to move away from the fear.

For me, there is more power in people knowing the truth than there ever was in the fear and hiding. I did not experience any negative repercussions following my coming out publicly about being infected with HIV. This freed me from the burden of hiding that I'm HIV positive, giving me the freedom to truly be myself. My coming out publicly has been an extremely rewarding and liberating experience."
###
HIVANONYMOUS allows individuals to tell their story and allows others to hear the experiences of those living with HIV in their own words.
For many, living with HIV means hiding from discrimination. Hear the experiences of those living with HIV in their own words, then show your support to let people living with HIV/AIDS know that being anonymous doesn't have to mean being alone.
Here at HIV ANONYMOUS, the goal is to encourage individuals living with HIV/ AIDS to share experiences with the world in a way that they feel comfortable and safe. We have created many different levels of privacy to make sharing those stories easier, while also remaining anonymous.
We invite you to talk about, in your own words, how stigma and discrimination have affected your life. Your stories will help educate others about the realities of living with HIV/ AIDS, and open a discussion about the effects of discrimination and the need for more support of the HIV/AIDS community in Canada.
Reproduced with permission - "HIVANONYMOUS"
HIVANONYMOUS
hivanonymous.ca
For more HIV and AIDS News visit...

Positively Positive - Living with HIV/AIDS:
HIV/AIDS News