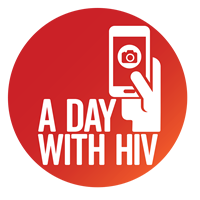 A DAY WITH HIV
On Tuesday, Sept. 22 Take your best shot against stigma
A DAY with HIV portrays 24 hours in the lives of people affected by HIV—and you`re invided to take part!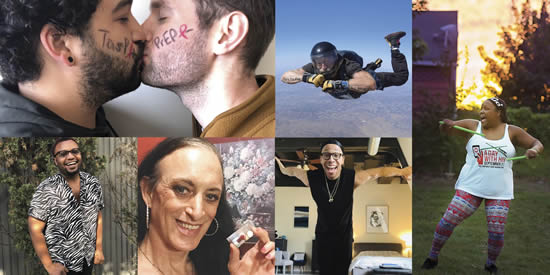 A DAY WITH HIV - EVERYDAY MOMENTS IN EXTRAORDINARY LIVES.
On Monday, September 23, 2019, people captured a moment of their day to help record 24 hours in the lives of people affected by HIV. Here are moments in the lives of people who share a common humanity.
September 14, 2020 - On Sept. 22, capture a moment of your day. Post the picture—include the time and location, and what inspired you to take the photo. Add the hastag #adaywithhiv.
Upload your full-resolution photo and caption at www.adaywithhiv.com, or email it to adaywithhiv@tpan.com by September 25. Photos will become part of the online gallery—and considered for publication in the NOV+DEC issue of POSITIVELY AWARE magazine.
Four high-res images will be chosen for different versions of the cover.
Remember, photos must be taken on Tuesday, September 22.
A Day with HIV is produced by POSITIVELY AWARE, the HIV treatment magazine published by TPAN, a Chicago non-profit AIDS service organization.
###
Source: https://www.adaywithhiv.com/
"Reproduced with permission - "A Day with HIV"
A Day with HIV

For more HIV and AIDS News visit...

Positively Positive - Living with HIV/AIDS:
HIV/AIDS News