Positively Positive - Living with HIV/AIDS:
HIV/AIDS News Archive - January 2008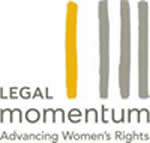 Harm of Abstinence-Only Programs in U.S. and Abroad Subject of Panel Discussion at Two Maine College Campuses
Leading Advocates for Women's Health and Rights call for an End to Government Funding for Failed Abstinence-Only Programs
NEW YORK, Jan. 28 /PRNewswire/ - Legal Momentum, in partnership with the Sexuality Information and Education Council of the United States (SIECUS) and the Center for Health and Gender Equity (CHANGE), will hold panel discussions at Bowdoin College (January 29) and at the University of Southern Maine Portland campus (January 30) as part of the organizations' national campaign to end U.S. government funding for domestic and international programs that teach abstinence-only-until-marriage. These two events follow a standing-room only event in September 2006 at the Harvard Law School.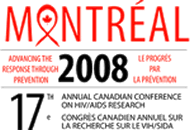 6 days left to submit an abstract for the CAHR 2008 Conference
Visit www.cahr-acrv.ca to submit an abstract by the deadline of Sunday, January 27, 2008, 5 pm (Pacific Standard Time) for the 17 th Annual Canadian Conference on HIV/AIDS Research. The conference takes place from April 24 to 27, 2008 at the Fairmont Queen Elizabeth Hotel in Montréal , QC .
Plus que 6 jours pour soumettre un abrégé pour le congrès de l'ACRV 2008
Visitez le site www.cahr-acrv.ca pour soumettre un abrégé pour le 17 e Congrès canadien annuel de recherche sur le VIH et le sida. La date limite de soumission est le dimanche 27 janvier 2008, 17 h (heure normale du Pacifique). Le congrès aura lieu du 24 au 27 avril 2008 au Fairmont Le Reine Elizabeth , à Montréal (Québec).

====================================