Positively Positive - Living with HIV/AIDS:
HIV/AIDS News Archive - October 2011

Research and Markets: HIV Diagnostics Market in India - Prevention to Be Scaled up in Population of 1.14 Billion
30-Oct-2011 - India is planning to scale up prevention of HIV to avoid having to spend an increasing share of its health budget on treatment of AIDS patients, according to the World Bank and other agencies. India has over 2.5 million AIDS patients currently.

Study finds community counseling reduced the prevalence of TB on a budget
30-Oct-2011 - The results of a large-scale community-randomized trial presented at the 42nd World Conference on Lung Health in Lille, France today show that the Zambia-South Africa TB and AIDS Reduction (ZAMSTAR) project reduced the prevalence of tuberculosis by 22%.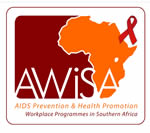 Launch of AWiSA Network - You, Your Work and HIV
SAfAIDS/GIZ: 28. October 2011 - 'Nine out of every ten people with HIV will get up today and go to work.'
In order to put this experience into practice, the German Government, GIZ and SAfAIDS are launching the AWiSA Network and inviting individual experts and organisations to join this online network.

NYUCN Receives $2.8M NIH/NIAID Grant to Study Combination HIV Prevention for Kenyan Youth
October 28, 2011 - The Grant is a Collaboration of New York University, University of Nairobi, and Impact-RDO
New York University College of Nursing (NYUCN) received a four-year, $ 2.8M grant from the National Institute of Health's National Institute of Allergy and Infectious Diseases (NIH/NIAID) to research a study "Combination HIV Prevention for Kenyan Youth."

NYUCN Receives $4.2M NIH/NIDA Grant to Study Testing and Linkage to Care Among Injecting Drug Users in Kenya
October 28, 2011 - New York University College of Nursing (NYUCN) received a five-year, $4,161,665.00 grant from the National Institute of Health's National Institute on Drug Abuse (NIH/NIDA) to research "Test and Linkage to Care Among Injecting Drug Users (TLC_IDU) Kenya.

Professor Creates Powerful HIV Inhibitor
October 28, 2011 - In a significant step toward reducing the threat of HIV, UC Merced Professor Patricia LiWang has designed what may be the most effective chemical inhibitor against infection of the virus.

NYUCN receives $7.56 million NIH grant to research heterosexuals at high risk of HIV infection
October 28, 2011 - The Research Aims to Evaluate the Efficacy of a Peer-Driven Intervention to Seek, Test, Treat, and Retain Heterosexuals at High Risk for HIV
An estimated 25% of individuals currently living with HIV in the United States do not know they are infected.



Study Finds Specific Gene Linked to Cold Sore Susceptibility
OCT. 28, 2011 - Investigators have identified a human chromosome containing a specific gene associated with susceptibility to herpes simplex labialis (HSL), the common cold sore. Published in The Journal of Infectious Diseases and now available online, the study looks at how several genes may affect the severity of symptoms and frequency of this common infection. The findings, if confirmed, could have implications for the development of new drugs to treat outbreaks.



University of Rochester Launches Online Exhibit of Largest Collection of AIDS Education Posters
October 27, 2011 - The Atwater collection of AIDS posters is now online, providing a visual history of the first three decades of the HIV/AIDS crisis from 1981 to the present. Launched in October during the 30th anniversary year of the identification of the disease, the online exhibit consists of more than 6,200 posters from 100 plus countries in 60 languages. While selections of the posters have been exhibited at the Brooklyn Museum of Art and other locations, the online collection provides the first opportunity to view the collection in its entirety.



Building Better HIV Antibodies
October 27, 2011 - PASADENA, Calif. - Using highly potent antibodies isolated from HIV-positive people, researchers have recently begun to identify ways to broadly neutralize the many possible subtypes of HIV. Now, a team led by biologists at the California Institute of Technology (Caltech) has built upon one of these naturally occurring antibodies to create a stronger version they believe is a better candidate for clinical applications.



2011 Caribbean HIV Conference Designed To Explore Cross-Cutting Issues
Nassau, The Bahamas, October 27, 2011 - Conference provides multidisciplinary forum for HIV stakeholders in the Caribbean to learn and exchange ideas about the most pressing issues facing the region
The 2011 Caribbean HIV Conference: Strengthening Evidence To Achieve Sustainable Action, November 18-21, will bring together approximately 2,000 individuals from across the Caribbean to review research findings, to learn about best practices and skills-building tools, and to participate in networking opportunities.



La Conferencia del Caribe sobre VIH de 2011 está concebida para explorar temas transversals
NASSAU, Bahamas, 27 de octubre de 2011 - La conferencia ofrece un foro multidisciplinario para que los que trabajan con el VIH en el Caribe conozcan e intercambien ideas sobre los asuntos más apremiantes que afronta la región
La 2011 Caribbean HIV Conference: Strengthening Evidence To Achieve Sustainable Action (Conferencia del Caribe sobre VIH; fortaleciendo la evidencia para lograr una acción sostenible), del 18 al 21 de noviembre, reunirá aproximadamente a 2,000 personas de todo el Caribe para revisar resultados de investigaciones, aprender mejores prácticas y herramientas de creación de habilidades, y participar en oportunidades de establecer contactos.

VIDEO: Can quickie condom help prevent HIV?
October 26, 2011 - It's a time-saving measure that an inventor hopes will also save lives.
Thanks to its patented applicator, the Pronto condom can be applied in a few seconds and aims to appeal to those who get turned off by conventional (and sometimes inconvenient) condoms.



Young people to write new UNAIDS strategy on youth and HIV
GENEVA, 25 October 2011 - UNAIDS will use crowdsourcing technologies and social media platforms to engage young people in developing AIDS policy
The Joint United Nations Programme on HIV/AIDS (UNAIDS) is launching CrowdOutAIDS.org, an online collaborative project to crowdsource its new strategy on youth and HIV-a first in the UN system.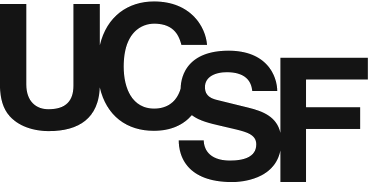 UCSF Tapped for U.S. National AIDS Strategy Initiative
October 25, 2011 - The U.S. Health Resources and Services Administration (HRSA) has funded the UCSF Center for AIDS Prevention Studies to provide leadership and support to seven states implementing interventions to enhance HIV testing and diagnosis, linkage to and retention in high quality HIV care among populations who do not yet know their status or who have been previously diagnosed, but are not currently engaged in care.

Innovative transdermal patch for delivery of HIV medicine featured at AAPS Annual Meeting
25/10/2011 - Option offers convenient single dose therapy over seven days
An innovative delivery method for human immunodeficiency virus (HIV) medications has been developed through use of a transdermal patch, the first of its kind to treat HIV. This research is being presented at the 2011 American Association of Pharmaceutical Scientists (AAPS) Annual Meeting and Exposition in Washington, D.C., Oct. 23 - 27.


NanoViricides' Anti-Virus Technology Published in Bionanotechnology II: Global Prospects
WEST HAVEN, CONNECTICUT - October 24th, 2011 - NanoViricides, Inc.(OTC BB: NNVC) (the "Company") announced today that information about its novel, proprietary anti-virus platform technology has been published in the book Bionanotechnology II: Global Prospects . The chapter entitled "Nanoviricides - A Novel Approach to Antiviral Therapeutics" provides an in-depth presentation of the NanoViricides platform technology, evidence for how nanoviricides are believed to act plus dramatic results of nanoviricides specifically targeting certain viral diseases, such as HIV and the ocular disease, epidemic keratoconjunctivitis (EKC). .

IDSA: Oral Fungi Offer Clue to Candidiasis Therapy
BOSTON - A study of the oral microbes in healthy and HIV-positive people has led to a new possibility for management of candidiasis, a researcher reported here.

Remarkable New Memoir of HIV/AIDS Survivor Inspires Readers
Dunnellon, FL (PRWEB) October 24, 2011 - Brave author Gary J. Mello shares his incredible and death-defying struggles against disease.
HIV or AIDS survivor Gary J. Mello shares his daring and courageous story of struggle and survival in his newly-released novel, Pushing The Limit.



World-Renowned HIV/AIDS Doctors Arrive in US
Cambridge, Mass. - 10/22/2011 - Physicians for Human Rights (PHR) today announced the arrival of prominent Iranian AIDS doctors Arash Alaei and Kamiar Alaei in the US following 3 years in prison in Tehran. During their imprisonment, PHR spearheaded a 3-year international campaign which called for their release and engaged hundreds of leading AIDS experts, virologists and health organizations.



HIV No Longer a Death Sentence, but Many With HIV Still Undiagnosed, Untreated
10/21/2011 - Boston - Significant strides in therapy and care have transformed HIV from a death sentence into a manageable chronic disease - but only when patients are diagnosed, receive good care and needed services, and take their medication.



International football ace Ronaldinho to raise AIDS awareness among young people
Rio de Janeiro, 19 October 2011 - Ronaldo de Assis Moreira-the Brazilian football star also known as Ronaldinho-has accepted an invitation from the Joint United Nations Programme on HIV/AIDS (UNAIDS) and Brazil's Ministry of Health to promote AIDS awareness through sport.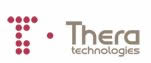 Theratechnologies Announces Application for Registration of Tesamorelin in Mexico
MONTREAL, CANADA- (Oct. 19, 2011) - Tesamorelin is proposed for the reduction of excess visceral fat in HIV-infected adult patients suffering from lipodystrophy with lipohypertrophy of the visceral adipose tissue.



International Experts Warn That Economic Downturn Could Stall Progress in Fighting The HIV/AIDS Pandemic; Call for Expanded Investment in Prevention
WASHINGTON, DC -October 19, 2011 - As the world observes the 30th anniversary of HIV/AIDS, experts on the front lines in fighting the global pandemic are confronting a new and unexpected front in the war on this disease -the economic downturn, which has resulted in cuts to HIV prevention, care and treatment programs in the U.S. and poses a significant risk to HIV programs in resource-strained countries in the Caribbean, Africa, Eastern Europe and Central Asia.

Double duty: Anti-HIV topical gel also protects against herpes virus
19-Oct-2011 - Now, a new study published by Cell Press in the October 20th issue of the journal Cell Host and Microbe explains why a change in the delivery method of an established anti-HIV drug results in dual protection against both HIV and HSV.



HIV/AIDS Organizations Tell FDA and Gilead Sciences: Don't Delay HIV Prevention for Gay and Bisexual Men and Transgender Women
October 18, 2011 - New York, NY - Thirteen prominent U.S. HIV/AIDS organizations have issued an open letter to the U.S. Food and Drug Administration and Gilead Sciences calling for prompt regulatory review of pre-exposure prophylaxis (PrEP) for HIV prevention in gay and bisexual men and transgender women (men who have sex with men, or MSM).

Miriam Hospital researchers pilot new acute hepatitis C screening strategy for HIV-infected patients
18-Oct-2011 - PROVIDENCE, R.I. - Researchers at The Miriam Hospital demonstrated a practical strategy for regularly screening HIV-infected patients for acute hepatitis C virus infection (HCV), a "silent epidemic" that is rising undetected in this population and can lead to serious health complications.



SAN FRANCISCO AIDS FOUNDATION AND STOP AIDS PROJECT UNITE
SAN FRANCISCO, October 18, 2011 - San Francisco AIDS Foundation and STOP AIDS Project today announced that as of November 1, the HIV prevention programs and services of STOP AIDS Project will become a part of San Francisco AIDS Foundation.

Expanding HIV treatment for discordant couples could significantly reduce global HIV epidemic
October 17, 2011 - A new study uses a mathematical model to predict the potential impact of expanding treatment to discordant couples on controlling the global HIV epidemic-- in these couples one partner has HIV infection and the other does not.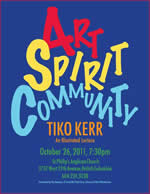 Art Spirit Community presents Tiko Kerr
OCTOBER 16, 2011 - Point Grey churches create visual arts events.
An illustrated lecture given by artist Tiko Kerr on Wednesday, October 26th at 7:30pm, St. Philip's, Dunbar , 3737 West 27th Avenue and a visual arts conference in the spring of 2012.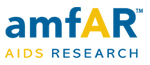 New Analysis: Global Health Cuts in Proposed Debt Deal Would Have Negligible Budget Impact but Cost Thousands of Lives
NEW YORK, October 14, 2011 - Nearly 30,000 more infants would be born with HIV; AIDS treatment funding for 400,000 would be eliminated
As the Congressional "supercommittee" meets to recommend $1.2 trillion in cuts from the U.S. federal budget, a new analysis released Friday by amfAR, The Foundation for AIDS Research, shows that proportional reductions in U.S. global health funding would have a minimal impact on deficit reduction while costing thousands of lives and reversing years of gains against HIV/AIDS, tuberculosis, and malaria.

Scripps Research Scientists Reveal Surprising Picture of How Powerful Antibody Neutralizes HIV
LA JOLLA, CA, October 13, 2011 - The Findings Advance AIDS Vaccine Development
Researchers at The Scripps Research Institute have uncovered the surprising details of how a powerful anti-HIV antibody grabs hold of the virus. The findings, published in Science Express on October 13, 2011, highlight a major vulnerability of HIV and suggest a new target for vaccine development.



National Latino AIDS Awareness Day 2011 Promotes AIDS Awareness & HIV Testing Nationwide
NEW YORK, NY, OCTOBER 13, 2011 - Community based organizations, elected officials, community leaders, health departments, Health and Human Services Regions, health educators, advocates and people living with HIV/AIDS call on the importance of HIV testing and the urgent need to respond to the growing HIV/AIDS epidemic among Hispanic/Latino communities nationwide and in Puerto Rico, the US Virgin Islands and the District of Columbia.



ViiV Healthcare's Positive Action for Children Fund announces 16 new grantees for the year 2011/2012
London, UK, 13, October, 2011 - Expanding our reach to prevent mother-to-child transmission of HIV
ViiV Healthcare announced today that it has awarded approximately £3.9 million to 16 organisations in eight countries, through its Positive Action for Children Fund (PACF).



30,000 to Fill Streets for 27th Annual AIDS Walk Los Angeles
Oct. 12, 2011 - LOS ANGELES - Mayor Antonio Villaraigosa, Drew Carey, Cloris Leachman, Carson Kressley, Pauley Perrette and Other Special Guests Join 30,000 Participants for California's Largest AIDS Fundraiser
WHAT: 27th annual AIDS Walk Los Angeles (AWLA)
WHEN: Sunday, October 16, 2011

Study reveals 15-year increase in life expectancy for people with HIV in UK
12 October 2011 - New research has found the life expectancy of HIV-positive individuals in the UK has increased by over 15 years since 1996. The findings, published today [12 Oct 2011] in the BMJ, suggest that improvements in antiretroviral therapy treatment has helped people with the disease to live longer.



Merck's ISENTRESS® (raltegravir) in Combination Therapy Demonstrated Virological and Immunological Efficacy Versus the Efavirenz Regimen at 192 Weeks of Treatment in Previously Untreated Adults with HIV-1
BELGRADE, Serbia, Oct. 13, 2011 - Merck (NYSE: MRK), known as MSD outside the United States and Canada, today announced results of new exploratory pre-specified analyses from the ongoing STARTMRK Phase III study of its integrase inhibitor ISENTRESS® (raltegravir) Tablets in combination therapy compared to efavirenz in combination therapy in previously untreated (treatment-naïve) adult HIV-1-infected patients.



Study drops oral tenofovir as HIV prevention in a women's study
2011 Oct 12 - Pre-exposure prophylaxis (PrEP) is a term given to any anti-HIV therapy that can be taken prior to exposure to HIV in the hope that it will protect the user from HIV infection. PrEP can take the form of pills taken orally or creams or gels applied to the vagina, anus or penis.



ViiV Healthcare starts phase III programme of Celsentri-Selzentry versus Truvada in combination with a protease inhibitor in people living with HIV
11 October 2011 - First large-scale Phase III clinical trial of once-daily dosing for Celsentri/Selzentry in combination with a protease inhibitor in treatment naive HIV patients



Governor Brown Signs Important HIV Prevention Bill Expanding Access to Sterile Syringes in California Pharmacies
San Francisco, October 10 - This morning Governor Jerry Brown signed a bill that will dramatically advance California's ability to prevent the spread of HIV and other life-threatening blood-borne diseases among the state's most vulnerable citizens. The bill, SB 41, authorizes the sale of clean syringes to adults at pharmacies statewide without a prescription. The new law means California now has another powerful tool proven to stop the spread of HIV, hepatitis C, and other deadly diseases.

KU engineering professor researching gel to hinder spread of HIV
October 9, 2011 - An assistant professor at the University of Kansas School of Engineering is working with a team of researchers to develop new treatments to prevent the spread of HIV to women.

Minister for International Development Heidi Hautala to attend the HIV/AIDS conference in Moscow
October 9, 2011 - Minister for International Development Heidi Hautala will attend the International MDG-6 Forum on infectious diseases in Eastern Europe and Central Asia, to take place in Moscow on 10-11 October.
Minister Hautala will address the plenary session, speaking about Finland's experiences in HIV/AIDS prevention and treatment and about the possibilities for development policy to prevent the spread of HIV/AIDS. The Forum is organised by the UNAIDS, the Joint United Nations Programme on HIV/AIDS, and the Global Fund to Fight AIDS, Tuberculosis and Malaria.



RUSSIA AT RISK OF HIV EPIDEMIC HITTING CATASTROPHIC LEVELS
MOSCOW, October 7, 2011 - Russian drug policy can lead to an additional 5 million people becoming infected in the near future
On October 10-12, 2011, in Moscow, the Russian Government has organized the International Forum "Millennium Development Goal 6 in Eastern Europe and Central Asia". Representatives from the scientific community, civil society and government will participate in the Forum.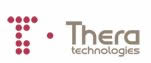 THERATECHNOLOGIES IDENTIFIES SECOND GENERATION GRF PEPTIDE AND INITIATES PRE-CLINICAL STUDIES
MONTREAL, QUEBEC--(Oct. 6, 2011) - Theratechnologies Inc. (TSX: TH) (NASDAQ: THER) announced today that it has discovered a new growth-hormone releasing factor (GRF) peptide with similar potency and efficacy to tesamorelin, the Company's lead compound.

Theratechnologies identifie un peptide de deuxième génération lié au GRF et entame des études précliniques
MONTRÉAL, QUEBEC--(6 oct. 2011) - Theratechnologies inc. (TSX:TH) (NASDAQ:THER) a annoncé aujourd'hui qu'elle a découvert un nouveau peptide lié au facteur de libération de l'hormone de croissance (GRF) dont l'efficacité et le pouvoir thérapeutique sont similaires à celui de la tésamoréline, le composé phare de la Société.

Changes in brain function in early HIV infection: A reliable indicator of disease prognosis?
New Rochelle, NY, October 6, - Measurable changes in brain function and communication between brain regions may be a consequence of virus-induced injury during the early stages of human immunodeficiency virus (HIV) infection.

Distinct AIDS viruses found in cerebrospinal fluid of people with HIV dementia
6-Oct-2011 - CHAPEL HILL, N.C. - When the virus that causes AIDS infects the central nervous system, it can lead to the development of a severe neurological disease called HIV-associated dementia (HAD).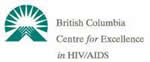 Grassroots to Global
Collaborative & Interdisciplinary Research in HIV/AIDS at SFU
October 6, 2011 - As part of the IRMACS 2011 Thematic Year showcasing Scientific Modelling at SFU, the IRMACS Centre is pleased to present "Grassroots to Global" Collaborative & Interdisciplinary Research in HIV/AIDS at SFU on October 7th. We have teamed up with the BC Centre for Excellence in HIV/AIDS to present a one day conference bringing together SFU researchers who are working within the field of HIV/AIDS in various capacities and disciplines.



Educate to Empower: Training of Trainers Program
October 6, 2011 (AIDS Vancouver) - As part of our Red Ribbon Campaign, the team at AIDS Vancouver invites you to our Educate to Empower: Train the Trainer Program Official Launch. Sponsored by the M.A.C. AIDS Fund , this education program seeks to promote discussion around the social dynamics of HIV and Hepatitis C and what this means to people's lives.



Study on access to essential HIV/AIDS treatments shows political will as most important factor for success
5 October 2011, Geneva - report "Evidence on Access to Essential Medicines for the Treatment of HIV/AIDS" shows that access to Antiretroviral Therapy (ART) has increased dramatically over the last ten years. Political commitment is cited as the single most crucial driver in helping increase the number of patients receiving treatment.

Changing Face of Cancer in HIV-Positive Patients Requires New Approaches to Clinical Trials
October 5, 2011 - Researchers tracking the relationship between HIV and cancer over the decades have noticed a substantial shift in cancer epidemiology in HIV/AIDS patients.



Lambda Legal Urges Supreme Court to 'Give Full Force to Privacy Act'
(New York, October 5, 2011) - Man Seeks Recognition of Non-Financial Damages After Three Federal Agencies Disclosed His HIV Status
Late yesterday, Lambda Legal filed a friend-of-the-court brief on behalf of itself and 16 other LGBT, HIV and health advocacy organizations urging the U.S. Supreme Court to affirm a lower court ruling finding that the federal Privacy Act protects against illegal disclosures that result in suffering unrelated to financial losses.

In Their Own Words: NIH Researchers Recall the Early Years of AIDS
October 5, 2011 - In Their Own Words documents how NIH researchers answered such questions when asked to recall the early days of HIV/AIDS.

Study in Lancet finds use of hormonal contraception doubles HIV risk
October 4, 2011 - University of Washington researchers conducted trial in Africa
Women using hormonal contraception --such as a birth control pill or a shot like Depo-Provera - are at double the risk of acquiring HIV, and HIV-infected women who use hormonal contraception have twice the risk of transmitting the virus to their HIV-uninfected male partners, according to a University of Washington-led study in Africa of nearly 3,800 couples. The study was published in The Lancet Infectious Diseases.



ADESSO MODERN ITALIAN CUISINE Benefit Fundraiser for A Loving Spoonful
October 4, 2011 - Thursday, October 06, 2011
Make a difference. Dine at Adesso Bistro and support people living with HIV/AIDS. Adesso Bistro will contribute 25% of the daily sales to A Loving Spoonful.
A Loving Spoonful is a volunteer-driven, non-partisan Society that provides free, nutritious meals to people living with HIV/AIDS.

Clinical trial uncovers potential 'functional cure' for HIV/AIDS
October 4, 2011 - Data from a clinical trial involving UCLA researchers suggest that a new therapy may potentially serve as a "functional cure" for HIV/AIDS.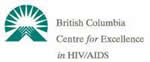 Forefront Lecture by Dr. Will Small
October 4, 2011 - Lecture event Wednesday, October 5, 2011
- 12:00 - 13:00 Hurlburt Auditorium, St. Paul's Hospital
On Wednesday, October 5th the BC Centre for Excellence in HIV/AIDS will present a Forefront Lecture by Dr. Will Small called "Injection drug use and drug-related harm in Vancouver: Findings from a program of qualitative research."



Health-related issues for women living with and vulnerable to HIV in Ontario
October 4, 2011 - The HIV epidemic has changed from the early years-from one that affected mostly gay men and other men who have sex with men to one that increasingly affects other groups, including people who use injection drugs and heterosexual men and women.




Beyond Convention:
A community forum examining integrative, complementary, and alternative health approaches to living with HIV.
October 4, 2011 - Join us for a scientific, critical, and evidence-based examination of integrative, complementary, and alternative approaches to living with HIV.
Date: Tuesday, October 25th, 2011
Time: 6-8pm
Location: Best Western Chateau Granville (Granville and Helmcken), Vancouver, BC.

Oral supervised HIV self-testing in Malawi is acceptable and accurate
October 4, 2011 - In this week's PLoS Medicine , Augustine Choko of the Malawi-Liverpool Wellcome Trust Clinical Research Programme, Malawi and colleagues assess the uptake and accuracy of home-based supervised oral HIV self-testing in Malawi, demonstrating the feasibility of this approach in a high-prevalence, low-income setting.



NIH grantees win 2011 Nobel Prize in physiology or medicine
October 3, 2011 - The 2011 Nobel Prize in Physiology or Medicine has been awarded to National Institutes of Health grantees Bruce A. Beutler, M.D., of The Scripps Research Institute, La Jolla, Calif.; and Jules A. Hoffmann, Ph.D., for their discoveries concerning the activation of innate immunity and the late Ralph M. Steinman, M.D., of Rockefeller University, New York City for his discovery of the dendritic cell and its role in adaptive immunity.



GeoVax Phase 2a Clinical Trial Completes Enrollment
ATLANTA, Oct. 3, 2011 - GeoVax Labs, Inc. (OTCQB/OTCBB: GOVX), an Atlanta-based biopharmaceutical firm developing vaccines to prevent and fight Human Immunodeficiency Virus (HIV) infections, announced today the completion of enrollment for a Phase 2a clinical trial testing its HIV/AIDS vaccine.

====================================