Positively Positive - Living with HIV/AIDS:
HIV/AIDS News Archive - December 2007

U of S VIDO finds new link between stress and disease susceptibility
Shedding light on the link between stress and disease, scientists at the University of Saskatchewan's Vaccine and Infectious Disease Organization (VIDO) have uncovered for the first time signs of stress in proteins and other compounds found in blood that can help predict disease susceptibility.



Alberta-HIV and pregnancy
Dec. 18, 2007 - To have a healthy baby, pregnant women in Canada are encouraged to seek prenatal care. An aspect of this care involves testing the mother for exposure to infectious diseases, including syphilis, gonorrhea, Chlamydia and HIV. All of these infections can be transmitted to the baby.
Additionally, several studies have found that relatively high numbers of another T cell-CD8+ cells-are associated with a decreased risk of death.



GMHC LAUNCHES NEW CAMPAIGN ON HIV AND AGING
New York, NY December 11, 2007 - Today, Gay Men's Health Crisis (GMHC) announced the launch of a new advertising campaign aimed at raising awareness and facilitating dialogue about HIV and AIDS among persons over 50 years old.


Watch bioLytical and INSTI test on Canada AM - know your HIV status in 60 seconds.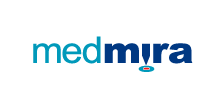 MedMira Wins Government Tender in Russia
Further Establishes Niche for Multiplo 3-in-1 Test
HALIFAX, Dec. 6 2007 - MedMira Inc., ("MedMira") (TSX Venture: MIR, NASDAQ: MMIRF), a global market leader in premium rapid diagnostic solutions, announced today that it has won an official government tender in the Republic of Tatarsan with its Multiplo(TM) Rapid HBV/HIV/HCV Antibody Test (Multiplo HBV/HIV/HCV).


AIDS 2008 Update
Issue 3 - December 2007
The AIDS 2008 Theme, Universal Action Now, is a call for urgent, global action in all areas related to HIV, including: treatment, prevention and care; human rights; stigma and discrimination; accountability; and the implementation of evidence-based policies and programs.





VISUAL AIDS AND THE BODY ANNOUNCE NEW WEB EXHIBITION - You're My New Orleans curated by Derek Jackson
December 2007 - Every month, Visual AIDS invites guest curators, drawn from both the arts and AIDS communities, to select several works from the Frank Moore Archive Project. For AIDS Awareness month in Decembeer, Derek Jackson curated the current on-line exhibition which features the artwork of Archive Members Stephen Andrews, Curtis Carman, Vincent Cianni, Felix Gonzalez-Torres, John Morrison, Mark Morrisroe, Paul Thek, Frederick Weston, Martin Wong and David Wojnarowicz.


bioLytical Laboratories: Groundbreaking HIV/AIDS Public Awareness and Mobile Testing Campaign Visits Toronto December 6 and 7
VANCOUVER, BRITISH COLUMBIA - Dec. 4, 2007 - Test your Commitment (TYC) is a revolutionary public awareness and mobile testing campaign that provides the public with access to live demonstrations of INSTITM, the only Health Canada approved diagnostic kit for point-of-care testing that delivers HIV results in 60-seconds.

====================================