Positively Positive - Living with HIV/AIDS:
HIV/AIDS News Archive - December 2014

B.C. medical researchers offer treatment by prevention for hepatitis C
December 31, 2014 - "I think one of the most exciting developments that is happening is the emergence of new treatment – highly effective, very simple, extremely well tolerated, but unfortunately very expensive – for hepatitis C." - Julio Montaner, director of the B.C. Centre for Excellence in HIV/AIDS
Read more...
35% university students HIV positive – study
Dec 31, 2014 - KAMPALA - As the government continues to battle the spread of HIV – the virus that causes Aids – in Uganda, a new report indicates that a little over a third of students of Ugandan universities are HIV positive.
Read more...
HIV transmission on Nevada porn set once again ignites condom debate
December 30, 2014 - A heated debate over the use of condoms on porn sets was raised again this week after public health officials released an alert about an adult film performer who likely spread HIV to another actor.
The California Department of Public Health said in a statement Monday that an actor tested positive for the virus after having unprotected sex with other male actors during two separate film shoots. He had tested negative before the shoot but developed symptoms later.
Read more...
Living With HIV for 32 Years
December 30, 2014 - Changing my perspective about living with HIV, and stopping to think about myself as a victim, has helped me to open new doors and take advantage of new opportunities I never would have seen before.
Read more...
Narrow time window exists to start HIV therapy, study shows
Dec. 30, 2014 - Immune reconstitution is less likely, risk of AIDS is greater if treatment is delayed
The HIV-1-infected U.S. military members and beneficiaries treated with antiretroviral therapy (ART) soon after infection were half as likely to develop AIDS and were more likely to reconstitute their immune-fighting CD4+ T-cells to normal levels, researchers reported Nov. 24 in JAMA Internal Medicine.
Read more...
UND receives federal grant for HIV/AIDS study
Dec. 30, 2014 - The University of North Dakota school of medicine has received a substantial federal grant to deal with neurological complications of HIV/AIDS.
Read more...
Test for measurement of HIV-1 viral load in plasma, Xpert HIV-1 Viral Load receives European approval
December 30, 2014 - Human Immunodeficiency Virus (HIV) is the microorganism that causes Acquired Immunodeficiency Syndrome (AIDS). HIV viral load refers to the quantitative measurement of the amount of active HIV in the blood of someone who is HIV-positive. This measurement has been established as the standard of care in assessing HIV-positive patient prognosis and response to antiretroviral therapy. The measurement is also commonly used for transmission risk assessment during accidental exposure to blood and at-risk exposure in general.
Read more...
DOH: 492 new HIV cases in Nov. 2014
December 30, 2014 - The Philippines has 492 new cases of human immunodeficiency virus (HIV), the virus that may progress to the acquired immunodeficiency syndrome (AIDS), the Department of Health reported on Tuesday.
Forty of the 492 cases have led to AIDS, said the DOH Philippine HIV and AIDS Registry for November 2014.
Read more...


California Says Porn Actor Infected on Adult Film Set
LOS ANGELES (December 29, 2014) - California's Department of Public Health, Occupational Health Branch reports today that it has documented that an adult film performer thought to be working in Nevada contracted HIV while working on set. The case involves a male performer working with another male performer; the individual initially tested HIV-negative in California after the out-of-state exposure, but two weeks later tested HIV-positive.
In a report released earlier today, the California Department of Public Health, Occupational Health Branch says that it has documented the on-set transmission of an HIV infection from an adult film performer thought to be working out of state (in Nevada) to another performer the individual worked with. The case involves a male performer who was filmed performing with other male performers. The newly infected individual initially tested HIV-negative in California after what was on–set exposure out of state (shooting films without condoms or protective barriers); however, two weeks later, the individual in question then tested HIV-positive.

HIV/AIDS Top Stories of 2014
December 29, 2014 - A perspective on the most important research in the field from the past year
Read more...
Genome research 2014: From the ageless gene to the gay one, from a cure for Aids and Ebola to drought resistant rice
December 28, 2014 - In what promises to deliver new effective therapies for Aids, researchers identified the region of the DNA to which the HIV virus binds itself.
Read more...
Study Links HIV, Antiretroviral Therapy to Poor Hearing
December 27, 2014 - A report that was published online by JAMA Otolaryngology-Head & Neck Surgery revealed that adults who were infected with the human immunodeficiency virus (HIV) had poorer hearing for both lower frequencies and higher frequencies, compared to adults who were free from the virus.
Read more...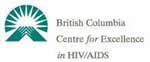 Dr. Julio Montaner, Director of the BC-CfE, Appointed to Order of Canada
Vancouver, BC [December 26, 2014] - The BC Centre for Excellence in HIV/AIDS (BC-CfE) is proud to announce Dr. Julio Montaner, director of the BC-CfE, has been recognized by His Excellency the Right Honourable David Johnston, Governor General of Canada, as an Officer of the Order of Canada. The honour is in recognition of Dr. Montaner's contributions to establishing the global standard of care for HIV/AIDS treatment and prevention, and for his leadership in the international HIV/AIDS research community.

Dr. Julio Montaner appointed Officer of the Order of Canada
Dec 26, 2014 - Research pioneer recognized for helping establish global standard of care for HIV/AIDS
Just a month after B.C. recognized him for a lifetime of work in HIV/AIDS, the Governor General has appointed Dr. Julio Montaner as an Officer of the Order of Canada.
The veteran research is widely recognized as a major contributor to the establishment of a global standard of care in the treatment and prevention of HIV/AIDS.
Read more...
Chinese city probes 'AIDS demolition team' threatening residents
Dec 26, 2014 - (Reuters) - A city in central China is investigating reports that workers tasked with demolishing homes for a new development are threatening to infect residents with AIDS if they don't move out, state media reported on Wednesday.
Read more...
3,051 Nigerians died of AIDS in four years
December 26, 2014 - The National Bureau of Statistics (NBS) has reported that Nigeria had a total of 3,051 deaths out of 187,846 AIDS cases within a span of four years.
Read more...
Allowance sought for orphans' HIV-infected kids
2014-12-25 - KATHMANDU - Various organisations working in the child rights sector have demanded that the government allocate monthly allowance for orphans and HIV-infected children.
Read more...


Steady Care Has Dramatic Impact on HIV Control in Large US Study
25 December 2014 - Three quarters of HIV-positive US residents retained in care achieved viral load suppression in a large study by the Centers for Disease Control and Prevention (CDC). In contrast, fewer than half of people only engaged in care had an undetectable viral load.
Read more...
Senator Coons urges the FDA to consider further changes after gay blood ban lifted
Dec 25,2014 - WILMINGTON, Del. - "I remain concerned these changes do not solve the underlying problem."
U.S. Senator Chris Coons (D-Del.), a member of the Senate Judiciary Committee, urged further changes to the nation's policies on blood donations from gay and bisexual men after the Food and Drug Administration (FDA) announced that it will lift the lifetime ban on blood donation from gay and bisexual men in favor of a one-year deferral. The new policy would allow gay and bisexual men to donate blood after a year of abstinence. A strong supporter of LGBT equality, Senator Coons has long called for changes in blood and organ donation policies that are not based on science and enforce unjust stigma. Last Monday, Coons joined with 79 of his colleagues in the Senate and House in urging the federal government to replace the outdated and discriminatory lifetime ban on blood donations from gay and bisexual men with a policy based on individual risk factors.
Read more...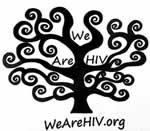 Ten Sexiest Straight Men Living With HIV In 2014
December 24, 2014 - The stigma is real and we all know the only way to fight it is to come out and show ourselves. Finding ten heterosexual men living with HIV who are willing to come forward to the world is like finding a needle in a haystack; no easy task. HIV is not a gay disease. HIV is an everyone disease.
Read more...
FDA Continues Blood Libel of Gay Men
2/24/2014 - The new FDA rules on blood donations by gay men continue to perpetuate falsehoods. Euronews may call it "a major victory for gay civil rights" but it is NO such thing. Previously, any gay man who ever had sex with another man, no matter how "safe" the sex, was deemed too risky to donate blood. Now they are banned only if they had sex within the last year. These regulations were put into place during the height of the HIV/AIDS hysteria and represent precisely the kind of legislative overkill that happens when idiots pass rules or laws while panicking about something. Panics are the worst time to legislate, because people always get facts wrong.
Read more...
Hepatitis C Infection Isn't Related to HIV Brain Woes: Study
WEDNESDAY, Dec. 24, 2014 (HealthDay News) - Hepatitis C infection does not contribute to mental decline in people with HIV, according to a new study.
Read more...


2014's Top 10 Events in HIV Medicine (Infographic)
December 24, 2014 - The HIV/AIDS pandemic is more than 30 years old, but the fight against the virus rages on. Each year brings hundreds of important studies and developments that can have a huge impact on HIV prevention, treatment and care.
Here we take a quick look at 10 of the most significant clinical developments of the year in HIV/AIDS. This list is adapted from "Top 10 HIV Clinical Developments of 2014" by David A. Wohl, M.D., on TheBodyPRO.com.
Read more...
1,3 million Zimbabweans living with HIV/Aids
24 Dec 2014 - AT LEAST 1,3 million people in Zimbabwe are living with HIV/AIDS compared to two million recorded in the previous years, a government official has said.
Read more...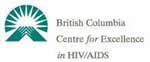 World AIDS Day letter: Made-in-Canada AIDS strategy a blueprint for targeted disease elimination
December 23, 2014 - The national AIDS strategy is nearly a decade old and desperately needs updating. In B.C., our Treatment as Prevention (TasP) strategy has been successful in dramatically decreasing new cases of HIV and morbidity and mortality. It is now providing the road map for global elimination of the HIV pandemic. While this made-in- B.C. strategy is now embraced globally, this is not the case in the rest of Canada.
Read more...


FDA Sustains Gay Stereotypes, HIV Stigma in Blood Donor Policy Change, Advocates Say
December 23, 2014 - It may have been the day before Christmas Eve, when many were preparing for a long holiday, but HIV/AIDS and LGBT advocates reacted swiftly to the announcement that the U.S. Food and Drug Administration (FDA) planned to impose a one-year celibacy requirement for gay men, other men who have sex with men and some transgender people who want to donate blood. If implemented, the move would replace the existing lifetime ban on blood donations by men who have ever had sex with a man.
Read more...
Lawsuit: Aetna Drug Policy Discriminates Against HIV/AIDS Patients
December 23, 2014 - A consumer organization and an anonymous HIV/AIDS patient are suing Aetna in federal court, claiming the insurer discriminates against people with HIV/AIDS by requiring them to buy medications through the mail starting Jan. 1.
Read more...
FDA eases 31-year ban on blood donations from gay men
Dec 23, 2014 - (Reuters) - U.S. health regulators will recommend that gay men be allowed to donate blood one year after their last sexual contact, easing a ban that has been in place since 1983.
Read more...
Unlicensed doctor charged for HIV outbreak in Cambodia
December 23, 2014 - Hong Kong (CNN) - An unlicensed doctor has been charged with causing an HIV outbreak in a remote village in northwestern Battambang province, local media report.
Read more...
Can AIDS Be Cured?
December 23, 2014 - Researchers get closer to outwitting a killer.
One morning in the winter of 1981, my wife came home after her on-call shift at the U.C.L.A. Medical Center and told me about a baffling new case.
Read more...
Researcher forms nonprofit for HIV work
December 23, 2014 - Marc Wagner has a scientifically supported idea to treat HIV, the retrovirus that causes AIDS. Although antiretroviral drugs allow people with the infection to live normal lives, there is still no cure.
Read more...
Gilead's price dispute with insurers leaves doctors on sidelines
December 22 , 2014 - SAN FRANCISCO - Doctors caught in the middle of an escalating battle over U.S. drug prices are losing influence over their patients' treatment even as they gain an opportunity to treat more people more affordably.
The trade-off physicians are facing came into stark relief Monday, when the biggest U.S. drug-benefit manager rejected coverage of Gilead Sciences Inc.'s $1,000-a-pill hepatitis C drug in favor of a cheaper therapy from AbbVie Inc.
Read more...
NAT welcomes Government commitment to maintain national HIV prevention funding
December 22 , 2014 - The National AIDS Trust (NAT) has today welcomed commitment from the Minister for Public Health, Jane Ellison MP, to maintain current levels of funding for national HIV prevention for a further year.

Elton John and David Furnish Get Married, Continue HIV Mission With Millions
December 22, 2014 - A wedding with their kids, close friends, and celebrity guests this weekend capped off a month of speaking out about HIV and AIDS — and making sure the Elton John Foundation spent millions to help people living with the virus.
Read more...
HIV/AIDS 30 Years On: MSM Ignorant, In Denial
December 22, 2014 - Men who have sex with men (MSM) have largely become complacent, careless, and in denial.
Read more...
Unlicensed Cambodian doctor charged over mass HIV infection
22 Dec 2014 - PHNOM PENH - An unlicensed Cambodian doctor was charged on Monday over an apparent mass HIV infection in a remote village after admitting he reused needles when treating patients, officials said.
Read more...
Uganda HIV Cases Rise in Drivers
21 December 2014 - Kampala - The Strengthening Knowledge Management and Communications Capacity (KMCC) Project has found that HIV/AIDS cases continue to rise among fishing communities, long distance truck drivers, sex workers and miners.
Read more...


SEAN STRUB | Concordia University Lecture Series on HIV/AIDS
Published on Dec 21, 2014 - Strub is a creative writer, journalist and activist who is the director of The Sero Project (www.seroproject.com), a national network of people with HIV combating stigma and injustice. He founded POZ magazine in 1994 and POZ en Español, (for people impacted by HIV/AIDS), followed by other health-related titles like Mamm (for women impacted by breast cancer), and Real Health (an African American health magazine). A long-time member of ACT UP New York, he most recently wrote a personal memoir, Body Counts: A Memoir of Politics, Sex, AIDS and Survival, published in January 2014.

Chinese villagers defend petition to expel HIV-positive boy
December 21, 2014 - Stung by worldwide condemnation, people of a Chinese village who earlier "voted" to banish an 8-year-old HIV infected boy, now claim that their move was aimed at getting better treatment for the hapless child who was being taken care by his ageing grandparents.
Read more...


Dr. Julio Montaner, Director of the BC-CfE, Appointed to Order of Canada
Uploaded on Dec 19, 2014 - Dr. Julio Montaner, Director of the BC-CfE, Appointed to Order of Canada

WHY IS THIS MAN NOT HONOURED BY HIS OWN COUNTRY?
Dec 19, 2014 - Dr. Julio Montaner is hailed world-wide for his critical contribution to combatting the spread of HIV/AIDS. His aggressive treatment methods are in the forefront in Africa, in Brazil, in China and in Europe. But what does he get from Canada's political leaders, outside his own province of British Columbia? A big, fat, collective cold shoulder.
While his landmark Treatment as Prevention strategy to stop transmission of HIV is now the cornerstone of UNAIDS' ambitious goal to eradicate the AIDS epidemic by 2030, no province except B.C. has fully embraced it. Nor is it part of Health Canada's approach to treatment.
Read more...
Despite Recent Advances, HIV Stigma Remains
Dec 19, 2014 - Despite major scientific advances in HIV prevention, treatment, and care, people living with HIV continue to face enormous stigma in nearly all facets of life.
Researchers at the Williams Institute surveyed nearly 400 people living with HIV in the Los Angeles area and found some pretty startling facts:
Read more...
Llamas May Hold the Key to Combating AIDS
Dec 19, 2014 - Specifically, a combination of antibodies from llamas can destroy - or neutralize - a wide range of circulating HIV viruses, researchers reported in the journal PLOS Pathogens.
Read more...
HBO's 'The Normal Heart' to Receive Stanley Kramer Award
12/19/2014 - The Normal Heart, which aired on HBO, will become the first non-theatrical movie ever honored with the Stanley Kramer Award by the Producer's Guild of America when it is presented at the group's 26th annual awards gala on Jan. 24, 2015.
Read more...


Ontario will follow prostitution law despite concerns, says Kathleen Wynne
Dec 19 2014 - Premier Kathleen Wynne says Ontario will follow the rules of the new federal prostitution law, even though she's worried it may violate the Constitution.
"The position we're taking is that we'll follow the rule of law, the law that's in place," Wynne told The Canadian Press. "But I have asked the attorney general to look at the potential of unconstitutionality and to give us some options in terms of what we might do going forward."
Read more...


CDC researchers publish estimate of effectiveness of condom use in anal sex
19 December 2014 - A paper this month in the Journal of Acquired Immune Deficiency Syndromes finally makes publicly available a study - originally reported by Aidsmap nearly two years ago from the 2013 CROI conference but until now unobtainable even as an abstract – which gives an estimate for the effectiveness of 100% condom use as the strategy of choice for the prevention of HIV infection in gay men. They estimate that condoms used consistently stop seven out of ten HIV infections acquired through anal sex between men.
Read more...


One million people with hepatitis C in the US at high priority for treatment
16 December 2014 - An estimated 813,000 people with diagnosed hepatitis C in the US have undergone liver disease staging and meet the 'highest' or 'high' priority criteria for immediate treatment, according to an analysis presented at the American Association for the Study of Liver Diseases (AASLD) Liver Meeting last month in Boston. The number would be even higher if taking into account undiagnosed individuals and prisoners and others excluded from household surveys.
Read more...
AIDS rights group says criminal justice system has 'HIV phobia'
Dec 18, 2014 - Winnipeg woman convicted of sexual assault for infecting man with HIV
A national AIDS rights group is upset by a Manitoba court case where an HIV-infected woman has been convicted of aggravated sexual assault.
Read more...


Anti-Gay Legislation Could Defeat Goal to End AIDS in Zimbabwe by 2015
HARARE, Dec 18 2014 (IPS) - Despite a mandate to eradicate HIV/AIDS under the U.N. Millennium Development Goals (MDGs), Zimbabwe has done little or nothing to reduce the rate of infection among vulnerable gays and lesbians, say activists here.
Read more...


Let's talk about drugs: A conversation with Sir Richard Branson
Published on Dec 18, 2014 - Sir Richard Branson, founder of the Virgin Group and a Commissioner with the Global Commission on Drug Policy joined Richard Elliott, Executive Director of the Canadian HIV/AIDS Legal Network, and moderator Anna Maria Tremonti, host of the popular CBC Radio show "The Current," in Toronto on December 12 in a timely and engaging conversation about the necessity for a reasoned and evidence-based approach to drug policy.

China village petitions to 'isolate' HIV positive boy
18 December 2014 - Villagers in China's Sichuan province have petitioned authorities to "isolate" an HIV positive eight-year-old boy, state media report.
Read more...


Elizabeth Glaser Pediatric AIDS Foundation Selected to Receive up to $63 Million as part of UNITAID's New Investment to Improve Early Infant Diagnosis of HIV
Washington, D.C.—Dec. 17, 2014 - New Investment Announced During UNITAID's 21st Executive Board Meeting
The Elizabeth Glaser Pediatric AIDS Foundation (EGPAF) is pleased to announce that it has been selected by the UNITAID Executive Board to receive up to $63 million in funding to improve early infant diagnosis (EID) of HIV programs in nine African countries. This investment will pave the way for universal access to HIV testing and enable a ten-fold increase in HIV treatment, thus transforming the effort to end AIDS in children worldwide.

The Perception Of HIV Among College Students
12/17/2014 - Today's college students might be a generation removed for the HIV/AIDS pandemic, and with young people being the most at-risk for HIV infection, many people have concerns regarding just how much health education is provided this group on campus.
Read more...
Can AIDS Be Cured?
December 17, 2014 - Researchers get closer to outwitting a killer.
There are still tremendous hurdles. Thirty-five million people in the world are living with the virus.
Read more...
The 25 U.S. Cities With the Highest Rates of HIV Infection
December 17, 2014 - Listed are the U.S. cities and major metropolitan areas with the highest rates of new infections per capita.
Read more...
Documentary screened in Taipei to raise awareness of AIDS disease
December 17, 2014 - TAIPEI - A documentary by American director Andrew Jenks was screened at a media event in Taipei on Tuesday with the aim of raising local HIV/AIDS awareness and promoting a global AIDS campaign.
The film, titled "It's Not Over," follows the lives of three millennials who are HIV patients or whose work is related to HIV education.
Read more...


Don't believe the hype – we are a long way from an HIV cure
December 16, 2014 - HIV has infected over seventy million people but only one of them has been cured: Timothy Ray Brown.
An HIV-positive resident of Berlin, Germany, Brown developed relapsed leukemia in 2006. To treat the leukemia, he underwent special bone marrow transplants that also rendered him genetically resistant to HIV. Brown's HIV medications were stopped in 2007 and several years later he remains free of HIV.
Brown is historically unique but in recent years scientific journals and the popular press alike have published multiple claims of HIV cures.


The Elton John AIDS Foundation (EJAF) Announces More Than $3.2 Million in Grants
NEW YORK, Dec. 16, 2014 /PRNewswire-USNewswire/ - EJAF's grant disbursements for 2014 total $6.857 million
The Elton John AIDS Foundation today announced more than $3.2 million in new grants, bringing the Foundation's total grant disbursements for the calendar year 2014 to an impressive $6.857 million. These end-of-year grants represent EJAF's continued commitment to helping all people infected with HIV and combatting stigma in communities most threatened by the virus.



UK government halves the budget of HIV prevention programme for England
16 December 2014 - Less than £1 for each person in the target audience
The Department of Health's funding for HIV Prevention England, the national HIV prevention programme in England, will be cut by 50% from April 2015. This will have a significant impact on local prevention and testing services and on the dozens of organisations that act as local delivery partners.
Read more...
Syphilis on the Rise Among Gay, Bisexual Men: CDC
TUESDAY, Dec. 16, 2014 (HealthDay News) - The number of cases of syphilis in the United States jumped 10 percent from 2012 to 2013, with gay and bisexual men accounting for 75 percent of the increase, U.S health officials reported Tuesday.
Read more...
Cryptococcal meningitis incidence high among US individuals with AIDS
December 16, 2014 - New data suggest that the prevalence of cryptococcal meningitis among individuals with AIDS in the United States is high and routine screening for cryptococcal antigen in these patients would be cost effective.
Read more...


2015 NATIONAL BLACK HIV/AIDS AWARENESS DAY FEBRUARY 7, 2015 - REGISTER YOUR EVENTS
December 16, 2014 - February 7, 2015 marks the 15th year observance of National Black HIV/AIDS Awareness Day (NBHAAD). NBHAAD is a national HIV prevention community mobilization initiative designed to encourage Blacks across the United States and Territorial Areas to Get Educated, Get Tested, Get Treated, and Get Involved in the fight against HIV & AIDS.

Main reason for lifespan variability between races not cause of death
16-Dec-2014 - Eliminating health disparities between races is a goal of many groups and organizations, but a team of sociologists suggests that finding the reasons for the differences in the timing of black and white deaths may be trickier than once thought.

Cambodia village reports mass HIV/AIDS infection
December 16, 2014 - Cambodian health authorities on Tuesday said more than 80 people—including children and the elderly—who tested positive for HIV/AIDS in a single remote village may have been infected by contaminated needles.
Read more...


Smoking doubles risk of death for patients taking HIV therapy
16 December 2014 - Smoking doubles the mortality risk for people with HIV taking antiretroviral therapy, a study published in AIDS shows. Smokers had an increased risk of death from cardiovascular disease (CVD) and non-AIDS-related cancers, and the life expectancy of a 35-year-old man with HIV was reduced by almost eight years due to smoking.
Read more...


Combining social media and behavioral psychology could lead to more HIV testing
December 15, 2014 - UCLA research suggests a valuable tool in the fight against the virus that causes AIDS
Social media such as Twitter and Facebook can be valuable in the fight against HIV in the United States, where research has demonstrated they can prompt high-risk populations to request at-home testing kits for the virus that causes AIDS, suggesting a way to potentially boost testing rates.

The Forgotten Decade-Long AIDS Vigil: Filmmaker Nick Aquilino Recalls the Early Days of HIV and AIDS
Dec 15, 2014 - Today, the decade-long AIDS vigil has largely been forgotten from San Francisco's collective memory. But filmmaker, AIDS activist and longtime HV survivor Nick Aquilino hopes to change that. He is now hard at work on a new documentary about the vigil, its historical importance and the impact it had at the time.
Read more...


ICW's International Steering Committee Elects Diverse New Leadership
December 15, 2014 - Nairobi, Kenya - ICW is proud to announce the election of its new Global Chair, Martha Tholanah, from the Southern African Region. To support her in this role is Marama Pala, from the Asian Pacific Region, who was elected as Vice Chair and Deloris Dockery, from the North American Region, who was elected Treasurer.



No new HIV infections seen among Kaiser PrEP users
15 December 2014 - No new HIV infections have occurred among more than 500 users of the Kaiser Permanente healthcare provider system in the US in members using pre-exposure prophylaxis – better known as PrEP.
However, condom use appears to be declining among a subset of gay men, according to a small survey presented at a December 1 forum commemorating World AIDS Day.
Read more...
HIV among elderly on the rise in Madhya Pradesh
December 14, 2014 - The myth that elderly people mostly lead asexual lives may not be entirely true. Recent official data shows the number of HIV positive cases among elderly people (50+) in Madhya Pradesh has doubled in past six years.
At present, on an average over 450 elderly are contracting HIV virus annually, according to the official record of Madhya Pradesh State AIDS Control Society.
Read more...


Sex work law: harsh and ineffective
December 14, 2014 - Re: Premier seeks review of new prostitution law, Dec. 8
I was thrilled to see that, in a very courageous act, Premier Kathleen Wynne is asking her attorney general to research the constitutional flaws of Stephen Harper's new anti-prostitution law.
The law has been widely denounced as harming the very women who are said to be protected but it nevertheless became law this week. Canadians are in desperate need of an independent and objective look at this major piece of criminal legislation, which in typical Harper government fashion manages to combine harshness with ineffectiveness.
Read more...
HIV/AIDS:Concern Mounts Over Low Use Of Female Condom
December 14, 2014 - The United Nations Women Country Representative to Nigeria and ECOWAS, Ms. Grace Ongile has expressed worry over low use of female condom in Nigeria.
Read more...


HIV/AIDS and Ryan White: 1981-2008
Published on Dec 12, 2014 - Conference video timeline of HIV/AIDS and the Ryan White HIV/AIDS Program, from 1981 to 2008, the date of the Grantee Meeting that year.



AIDS Response Is Leaving African Men Behind
NAIROBI, Dec 12 2014 (IPS) - Mention gender inequality in AIDS and the fact that more women than men live with HIV pops up. But another, rarely spoken about gendered difference is proving lethal to men with HIV.
Research reveals that, across Africa, men have lower rates of HIV testing, enrollment on antiretroviral treatment, adherence, viral load suppression and survival, than women.
Read more...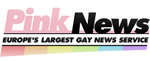 Joan Rivers leaves part of $150 million fortune to AIDS charity
December 12, 2014 - Comedian Joan Rivers has left a portion of her wealth to a charity that helps people living with AIDS.
Money was left to her close family and friends – but a substantial chunk was donated to AIDS charity God's Love We Deliver.
Read more...
Video: Conversations that Matter - Successful treatment strategies to fight HIV/AIDS
December 12, 2014 - This week, Dr. Julio Montaner of the BC Centre for Excellence in HIV/AIDS discusses the successful treatment strategies adopted by the centre. These strategies have also been embraced by the World Health Organization, numerous governments and the Clinton Foundation. Despite the success of the highly active antiretroviral therapy, also know as HAART, the Government of Canada has not adopted the protocol. This is episode 11 of a series of weekly videos produced by Stu McNish.
Read more...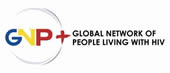 GNP+ applauds choice of Amsterdam as site of the International AIDS Conference in July 2018
12 December 2014, Amsterdam, Netherlands - The Global Network of People Living with HIV (GNP+) is delighted with the decision of the International AIDS Society (IAS), who announced today that the city of Amsterdam, Netherlands would host the 22nd International AIDS Conference (AIDS 2018) from 22-28 July 2018. GNP+ is a permanent member of the Conference Coordinating Committee of the International AIDS Conference, and lobbied along with other civil society partners for the conference to be hosted in Amsterdam, because it would provide an unprecedented opportunity for greater participation of members of communities most impacted by HIV, due to the lack of travel and entry restrictions for key populations.



The International AIDS Society announces Amsterdam as site of the International AIDS Conference in July 2018
12 December 2014 (Geneva, Switzerland) - Today, International AIDS Society (IAS) announced that Amsterdam, Netherlands will host the 22 nd International AIDS Conference (AIDS 2018). AIDS 2018 will be held on 22-28 July 2018 at the Amsterdam RAI and is expected to bring together some 18,000 participants from around the world.

South Sudan is ignoring AIDS 'time bomb'
December 12, 2014 - Activists complain that the country's main HIV/AIDS center lacks both equipment and staff
The scourge of HIV/AIDS is being overlooked in South Sudan, activists warn, as the government and civil society remain focused on other problems caused by the country's year-long political crisis.
Read more...
AIDS education: Speak directly to gay men at saunas, clubs
December 12, 2014 - I thank Action for AIDS Singapore (AfA) for its many outreach and educational activities to reduce high-risk sexual behaviour among gay men. ("Keep using condoms until both partners go for HIV testing"; Dec 9)
Read more...
Men on new HIV preventative drug ditching condoms
12 December 2014 - Some users of the HIV preventative drug 'Truvada' report having more sex without condoms.
Californians seemingly have more unprotected sex after starting on HIV preventative drugs.
Read more...
Closing in on 'holy grail' of HIV vaccine
Dec. 11, 2014 - Researchers describe a way to induce long-sought broadly neutralizing antibodies
The results, published today in the journal Science, suggest why previous vaccine formulations haven't been able to elicit broadly neutralizing antibodies and describe a potential way forward to hit exactly the right B cells, which are a type of immune cell.
Read more...


Giving the gift of support to LGBT organizations
Dec 11, 2014 - So you're trying to think of what to give to the person on your list who has everything, you say? Instead of adding to their hoard of worldly treasures, why not make a donation to a social cause in their name to help the greater good?
Whether they identify as straight, queer, LGBT, or are just plain interested in social justice and helping those in need, here's a list of some local LGBT organizations that accept donations.


News1130 teaming up with A Loving Spoonful for a charity drive December 18th
December 11, 2014 - Volunteer-driven group provides meals to people living with HIV/AIDS
We here at News1130 are excited to be partnering with A Loving Spoonful this Christmas to spread some joy to people of all ages living with HIV/AIDS.
Read more...


Can the Plan to End AIDS End AIDS?
December 11, 2014 - At a World AIDS day event held at Harlem's Apollo Theater, Dr. Demetre Daskalakis, the assistant commissioner in the city's health department who oversees HIV programs, made a bold promise.
Read more...
Geospatial study identifies hotspots in deaths from HIV/AIDS and Hepatitis C in Massachusetts
BOSTON (December 11, 2014) - Results can help inform a targeted public health and clinical response
A new study from epidemiologists at Tufts University School of Medicine helps to identify communities with the greatest public health need in Massachusetts for resources relating to HIV/AIDS and hepatitis C. The study, published today in PLOS ONE , used geospatial techniques to identify hotspots for deaths related to HIV/AIDS and hepatitis C. The findings show large disparities in death rates exist across race and ethnicity in Massachusetts.



Canada's new sex-work laws ramp up risk for workers
Dec 10, 2014 - Bill C-36 came into effect on December 6, and already sex-work advocates and researchers are seeing negative effects on sex workers' health and safety. They say the federal Protection of Communities and Exploited Persons Act, which criminalizes the buying of sex, is eroding sex workers' access to safer working conditions.



Semen May Enhance HIV Infectivity and Impair Microbicide Effectiveness
09 December 2014 - A component in semen appears to increase the likelihood of sexual transmission of HIV, and furthermore may enable the virus to over-power topical microbicides designed to prevent infection, according to a study published in the November 12 edition of Science Translational Medicine. This may be one of the factors explaining why drugs that block HIV infection in laboratory experiments have not worked in real-world settings, the researchers suggested.
Read more...
Make HAART Therapy Universally Accessible to Those Living With HIV
12/09/2014 - Twenty years ago, when I was treating a patient who was HIV-infected, I would have to advise them of personal considerations such as shortened life span, and risk of transmitting the virus to sexual partners or during childbirth. At the time, an HIV diagnosis was a drastically life-altering event.
Today, if a young woman with HIV infection comes to me for treatment, I can tell her she can live a full life through drug treatment -- up to 75 years of age or beyond -- and can raise a family. This enormous progress has a lot to do with the development of highly active antiretroviral therapy (HAART), the game-changing drug cocktail we developed in the early 1990s. With HAART therapy, HIV is now a manageable chronic disease.
Read more...


HIV in the UK: 76% Diagnosed, 90% on Treatment, 90% Undetectable
09 December 2014 - The United Kingdom's annual epidemiological report, released in late November, shows that the country already provides HIV treatment to 90% of people accessing clinical services and that 90% of those on treatment have an undetectable viral load. But the country has a long way to go in ensuring that people with HIV are aware of their HIV status -- only 76% of people living with HIV have been diagnosed. The problem is particularly acute in black African communities, as only 62% of African heterosexual men and 69% of African heterosexual women living with HIV have been diagnosed.
Read more...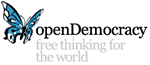 HIV: witnessing the realisation of raw human rights
9 December 2014 - Fear of HIV disclosure and subsequent violent reactions are experienced globally. We know that rights-based approaches can create resilience and hope. So where is the political courage and will to make them happen?
Read more...
Veronica Kalambi living a positive life with HIV
December 8, 2014 - WINDHOEK - "I have been living with HIV for 12 years now and to tell you the truth initially it was not easy for me," said Veronica Kalambi an HIV activist with the Namibia Women's Health Network (NWHN).
Read more...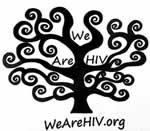 Ten Sexiest Women Living With HIV In 2014
December 8, 2014 - First of all I want to give a big thank you to everyone who supported me in writing this article. This has been an absolutely amazing experience! I appreciate every single one of you more than you could ever possibly imagine!
Read more...
Quilt display a reminder of people who continue to struggle with AIDS and of those who have lost the battle
December 8, 2014 - "I think the greatest disservice we can do to those who have died of AIDS is to forget that they even existed and why they died," said Jorgenson, director of UW-Eau Claire's Women's and LGBTQ Resource Center. "So, I think remembering is key in not only honoring those that have died but also in creating awareness and protecting those who are still living now."
Read more...


Young Gay Men Describe Trust as an HIV Prevention Strategy
December 8, 2014 - What constitutes safer sex? Sex with a condom? Sex with PrEP (pre-exposure prophylaxis)? Oral sex? At GAYCON 2014, an annual conference on gay and bisexual men's health in Scotland, researcher Nicola Boydell presented the results of a study that sought to discern young gay men's attitudes toward safer sex, Aidsmap reports.
Read more...
S.F. men shed condoms in favor of Gilead's HIV prevention pill
December 8, 2014 - The good news: A pill from Gilead Sciences Inc. stops HIV infection among people at high risk of contracting the AIDS virus.
The bad news: Men taking the drug to prevent HIV appear to be having more sex without a condom, putting them at risk of contracting other sexually transmitted diseases.
Read more...
US launches project to help most at risk of HIV
December 07, 2014 - To mark World AIDS Day, the U.S. government launched a new project aimed at helping those groups most at risk of contracting HIV across the world. Known as Linkages, it is a global project dedicated to so-called key populations,' like sex workers, men who have sex with men, and intravenous drug users.
Read more & WATCH vIDEO...
India has 2.1 million HIV positive people, third highest in the world
December 07, 2014 - New Delhi: India has the third largest HIV population in the world with approximately 2.1 million people suffering from it, but there are only eight lakh people who are undergoing Anti-Retroviral Therapy (ART) treatment, according to an official data.
Read more...
Canada Needs a New Game Plan to Eradicate HIV
12/07/2014 - Canada has an extensive network of healthcare professionals, community-based organizations and AIDS service organizations contributing greatly to reducing the incidence of HIV. But a new report on HIV infections from the Public Health Agency of Canada illustrates the need to expand the reach and impact of HIV prevention and treatment efforts.
Read more...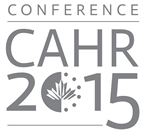 24th Annual Canadian Conference on HIV/AIDS Research (CAHR 2015)
December 7, 2014 - The 24 th Annual Canadian Conference on HIV/AIDS Research (CAHR 2015) , organized by the Canadian Association for HIV Research, will be held April 30 to May 3, 2015 at the Metro Toronto Convetion Centre (MTCC) in Toronto, Ontario.
24e Congrès annuel canadien de recherche sur le VIH/sida (ACRV 2015)
Le 24 e Congrès annuel canadien de recherche sur le VIH/sida (ACRV 2015) , organisé par l'Association canadienne de recherche sur le VIH, aura lieu du 30 avril au 3 mai 2015 au Palais des congrès du Toronto métropolitaine (MTCC), à Toronto (Ontario).

World AIDS Day 2014: Lifting Up the LGBT Community's Most Forgotten in the Fight Against HIV/AIDS
December 7, 2014 - HRC marked this year's World AIDS Day with a promise to "recommit to work for those often forgotten in the battle against HIV," in the words of Vice President and Chief Foundation Officer Jeff Krehely. While some members of the LGBT community have been at the forefront of HIV/AIDS treatment and prevention efforts from the earliest days of the epidemic, there are other members of our community whose lives are affected by HIV, but whose stories we rarely hear.
Read more...
More young people are contracting HIV
07 December 2014 - A number of young people are still contracting HIV/AIDS, according to Medical Director of the Health Promotion Clinic Dr. Raymond Noel. Dr. Noel notes that the highest rate of increase in new HIV infections is in the 15-21 age group.
Read more...
'How I've Lived With HIV for 15 Years' - 50-year-old Umoru
07 December 2014 - In an interview with the Punch, 50-year-old Ibrahim Umoru, a former coordinator of the Lagos State Chapter of the Network of People Living with HIV/AIDS in Nigeria, spoke on the situation of HIV in Nigeria and how he's been living with the virus for a decade and a half.
Read more...
Criminalization of sex laws 2.0 Criminalization of sex laws 2.0
December 6, 2014 - Debate over Canada's new prostitution bill included a lot of handwringing on the need to protect sex workers' safety, but what we got instead was a more insidious version of the old law
The reality is grim, and the irony is cruel: the so-called Protection of Communities and Exploited Persons Act — a.k.a. the sex work bill — becomes law today, December 6, on the same day as Canada's National Day of Remembrance and Action on Violence Against Women.
Read more...
Women Living With HIV Aim to Break the Glass Ceiling
12/06/2014 - More than half of all people living with HIV worldwide are women, and yet they continue to be under-represented in the HIV response. A recent Canadian study of women living with HIV aims to break this glass ceiling, shedding important light on what opportunities exist and what barriers persist towards closing the gap for women living with HIV, a highly underserved community both in Canada and around the world.
Read more...
Saskatchewan releases Indigenous Strategy on HIV/AIDS
December 05, 2014 - The Saskatchewan Indigenous Strategy on HIV/AIDS was launched in Regina to kick off Aboriginal AIDS Awareness Day, World Aids Day and the first day of Aboriginal AIDS Awareness Week.
Read more...


European HIV response "falling behind" as Eastern European epidemic grows
05 December 2014 - HIV diagnoses have increased by 80% in the European region since 2004, and three quarters of new HIV diagnoses in the European region are occurring in Eastern Europe, yet the scale and targeting of HIV prevention, testing and treatment in Eastern Europe are inadequate, a European meeting on standards of care for HIV and coinfections in Europe heard last week in Rome.
Read more...
Pakistani blood transfusions spreading hepatitis, HIV: official
Dec 5, 2014 (Reuters) - Lax oversight of blood banks means about a fifth of patients in Pakistan who get regular transfusions have been infected with hepatitis, a top government health official said on Friday. Some also get HIV.
Read more...
HIV/AIDS Legal Network joins call to Premier on Bill C-36 HIV/AIDS Legal Network joins call to Premier on Bill C-36
December 5, 2014 - The act cannot be reconciled with a concern for the health and welfare of sex workers,' says letter from 19 organizations
With the support of 18 HIV/AIDS-focused organizations, the Canadian HIV/AIDS Legal Network has joined Toronto city councillors and sex worker advocacy groups calling on the Premier to ask the Ontario Court of Appeal (Bill C-35) to determine if the Feds' new Protection of Communities and Exploited Persons Act is constitutional.
Read more...
Michael Gottlieb, pioneer in the fight against AIDS
December 5, 2014 - In 1981, Dr. Michael Gottlieb and his colleagues at the UCLA School of Medicine in Los Angeles reported to the U.S. Centers for Disease Control the first five cases of an opportunistic infection that would soon come to be known as Acquired Immune Deficiency Syndrome — AIDS. Soon after, 40 more cases of young men in their early 30s suffering from fevers and extreme weight loss appeared. Now, 60,000 new cases of HIV are reported in the United States alone every year.
Read more...
UCLA study: To stop spread of HIV, African governments should target hot zones
4 Dec. 2014 - While Ebola has attracted much of the world's attention recently, a severe HIV epidemic rages on around the world and in sub-Saharan Africa in particular. Globally, more than 34 million people are infected with HIV; in sub-Saharan Africa alone, 3 million new infections occur annually.



AIDS Vancouver honours three more Red Ribbon award recipients
Dec 4, 2014 - At an open house on World AIDS Day (December 1), AIDS Vancouver honoured three individuals for their contributions and dedication to the HIV movement.


People with Mental Illness More Likely To Be Tested for HIV, Penn Medicine Study Finds
December 4, 2014 - PHILADELPHIA - First study to investigate rate of HIV testing in patients with specific mental illnesses
People with mental illness are more likely to have been tested for HIV than those without mental illness, according to a new study from a team of researchers at Penn Medicine and the U.S. Centers for Disease Control and Prevention (CDC) published online this week in AIDS Patient Care and STDs. The researchers also found that the most seriously ill – those with schizophrenia and bipolar disease – had the highest rate of HIV testing.



Is HIV Getting Weaker? Don't Count On It
December 4, 2014 - The findings do not show that HIV within one individual person's body is necessarily becoming weaker over time. Rather, it could be that the mutated versions of HIV that have been infecting people later in the epidemic rather than earlier in the epidemic's history could be slightly less harmful.
Read more...


Reduced physical function significantly increases mortality risk of middle-aged people living with HIV
04 December 2014 - HIV infection is associated with reduced physical performance, investigators report in the online edition of AIDS. They also found that people living with HIV who had reduced physical function had a significant increase in their mortality risk.
Read more...
Truvada, a pill to fight HIV, stirs controversy among gays
December 3, 2014 - t would have seemed the stuff of fantasy in the dark days of the 1980s, when an AIDS diagnosis was tantamount to a death sentence: a pill, taken daily, that could protect against HIV infection.
But today, such a drug exists. The blue tablet, marketed as Truvada, has been available to people at risk of being exposed to HIV since 2012.
Read more...
Stigma kills a community: HIV/AIDS activist
Dec 03, 2014 - This year, a gathering was held at the Wabano Centre for Aboriginal Health where guest speaker and HIV-positive activist Doris Peltier spoke out about what really needs to happen to make AIDS and HIV things of the past.
Read more...
Thinking twice about reporting HIV nondisclosure
Dec 3, 2014 - AIDS Action Now video campaign examines stigma surrounding HIV
The stigma around HIV/AIDS is a huge obstacle for people living with the virus, and it contributes to many people choosing not to get tested, according to the head of the Canadian AIDS Society (CAS).
"It's just too scary," Sky Gilbert says to the camera. In a video produced for AIDS Action Now, the famed gay playwright says men won't get tested for HIV/AIDS because they fear the repercussions that could come from it — including arrest.



New AIDS Vancouver ambassador Bif Naked releases benefit single "Intellectual"
Dec 2, 2014 - Local rocker Bif Naked has been displaying her activist side for social causes in Vancouver. She participated in the Welfare Food Challenge in October and she's now drawing attention to AIDS/HIV.
On World AIDS Day (December 1), Naked attended AIDS Vancouver's open house where she and local entertainer Ryan Steele were introduced as ambassadors for the organization.



NIH statement on World AIDS Day 2014
December 2, 2014 - Remarkable progress has been made in the fight against HIV/AIDS since the first annual AIDS Day was commemorated 26 years ago. Yet, we are still far from achieving our goal of a world without AIDS.

Those living with HIV/AIDS speak out
December 2, 2014 - REGINA - A positive diagnosis of HIV/AIDS is not a death sentence, say those living with it.
Read more...
Dr. Peter Centre marks hits and misses in fight against AIDS (with video)
December 1, 2014 - B.C. leads the battle in Canada, developing approaches now used throughout the world
Doctors count successes in the fight against HIV and AIDS with statistics, measuring how many fewer deaths and new diagnoses each year.
Eileen Young measures it in years — 10, to be precise — that she was able to spend with her brother Ken Burke while he was in the care of the Dr. Peter Centre.
Read more...
Study: Atlantic region's youth still at risk for HIV
December 1, 2014 - Despite 30 years of prevention efforts, young people in Atlantic Canada remain at risk for HIV and hepatitis C infection, says a new study released Monday in recognition of World AIDS Day. Access to testing, particularly anonymous testing, remains a significant barrier across the region, the three-year study Our Youth, Our Response revealed.
Read more...
Photos of the First AIDS Hospice Center Tell a Story of Struggle and Resilience
Dec. 1, 2014 - Light filtered in through shaded windows, casting shadows over Larry Hawkins' bed. His room was often kept dark. In the final throes of his battle with AIDS, he was sensitive to brightness. There was just enough light for photographers Saul Bromberger and Sandy Hoover to take his portrait. It would be one of many they took to capture the devastation of the AIDS epidemic and the resilience of its victims.
Read more...
World AIDS Day: 5 songs about those gone too soon
December 1, 2014 - Toronto - The music world has lost many talented people to AIDS — mostly during the 1980s and '90s — in all genres.
They include Queen singer Freddy Mercury, disco singer Sylvester, classical pianist Liberace, CCR's Tom Fogerty, Level 42 guitarist Alan Murphy, and R&B singer Jermaine Stewart.
The loss of people to AIDS has inspired many other artists to write and sing about it.
Read more...
AIDS by the Numbers
Dec. 1, 2014 - A look at where we are now on the 26th annual World AIDS Day.
As people marked the 26th annual World AIDS Day with awareness campaigns and red ribbons on Monday, groups like UNAIDS, who are working for the prevention and treatment of HIV/AIDS, say they plan to have the epidemic eradicated by 2030. Though recent data indicate they gradually are moving toward their goal, at this time HIV/AIDS is still the No. 1 cause of death by infection worldwide.
Read more...


Fast-Track Cities Initiative Announcement
PARIS, FRANCE, 1 December 2014 - Mayors from around the World Sign Paris Declaration to End AIDS by 2030
On World AIDS Day 2014, Mayors from around the world came together in Paris, France, to sign a declaration to end the AIDS epidemic in their cities. In signing the 2014 Paris Declaration, the Mayors commit to putting cities on the fast-track to ending AIDS through a set of commitments. Those commitments include achieving the UNAIDS 90-90-90 targets, which will result in 90% of people living with HIV knowing their HIV status, 90% of people who know their HIV-positive status on antiretroviral treatment, and 90% of people on treatment with suppressed viral loads, keeping them healthy and reducing the risk of HIV transmission.

World AIDS Day: The History of a Virus in 7 Stories
Dec. 1, 2014 - Track the history of the disease through the pages of TIME
Dec. 1 has been World AIDS Day since 1988 — but though the awareness and activism around the diseases has changed drastically during the years between then and now.
To see just how much our understanding and attitudes have evolved, take a look back at TIME's coverage of AIDS through these seven essential stories:
Read more...
On World AIDS Day, Continued Research on HIV Remains Imperative
1 December 2014 - Researchers continue to uncover gaps in treatment
The Canadian Observational Cohort (CANOC) collaboration is an elite team of Canadian scientists exploring Canada's largest database of HIV-positive individuals on modern antiretroviral therapy, led by Dr. Robert Hogg of the BC Centre for Excellence in HIV/AIDS (BC-CfE). The findings from one of the collaboration's latest studies led by Dr. Hasina Samji has found gaps remaining in access to treatment for a number of groups in Canada.
Read more...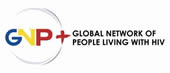 Fast-Track For Ending AIDS Does Not Need to Mean Sidetracking from Adolescents Living with HIV
Cape Town/Geneva/ Kampala/Harare, 1 December 2014 - As the world commemorates the World AIDS Day, the Young People Living with HIV network (Y+) urges world leaders not to forget the needs of adolescents living with HIV, as part of the UNAIDS-led strategy launched in November 2014, Fast-tracking: ending the AIDS epidemic by 2030, which highlights the need to focus on communities most affected by HIV and recommends resources be concentrated on the area with the greatest impact.
However, the strategy falls short of providing specific recommendations to overcome epidemiological, social and programmatic challenges in the response to HIV among adolescents living with HIV.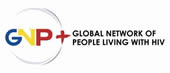 2015 Candlelight Memorial theme calls on leaders to support the future of people living with HIV
01 Dec 2014 - This World AIDS Day, 1 December 2014, the Global Network of People Living with HIV (GNP+) unveils the theme for the 2015 International AIDS Candlelight Memorial, which will fall on Sunday, 17th May 2015 – 'Supporting the future'.
This annual mobilization campaign has been taking place every year since 1983, led by coalition of community organisations globally, and is coordinated by GNP+.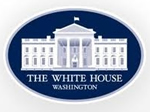 FACT SHEET: Focus, Partner, Achieve - the U.S. Commitment to Addressing HIV/AIDS
December 01, 2014 - Since taking office, President Obama and his Administration have seen a significant shift in the HIV epidemic, in the United States and in partner countries. More people living with HIV know their status, and more people are on antiretroviral medications. As a result, the number of new infections worldwide is decreasing, as are the number of HIV-related deaths. The numbers, still, are profound: 35 million people are living with HIV, and 1.5 million people die every year. Together, as a global community, we must hold strong to our commitment to reach an AIDS-free generation.

Is HIV Becoming Less Contagious?
MONDAY, Dec. 1, 2014 (HealthDay News) - Study from Africa suggests virus is evolving
New research in Africa suggests that the AIDS virus is getting smarter about evading the immune system while evolving into a less contagious and less lethal infection overall.
Read more...


2014 CVBWF INC RISE ABOVE HIV I WANT A F KING CURE VIDEO
Published on Dec 1, 2014 - 2014 WORLD AIDS DAY RISE ABOVE HIV "I WANT A F*@KING CURE" CAMPAIGN VIDEO
200 FACES UNITED! NO SHAME! WE WANT A CURE!
33 YEARS IS LONG ENOUGH OF HIV & AIDS

Western's plans for AIDS research facility revealed
December 1, 2014 - Western University unveiled plans Monday for a 378 square metre (4,200 square foot) state-of-the art facility to research AIDS and HIV.
It brings together cutting edge technology and scientists to investigate new methods of diagnosis and treatment.
Read more...
'A Day With HIV 2014' Photo Campaign Fights Stigma Of HIV
December 1, 2014 - One of the greatest acts of resistance is to live visibly and openly -- even in the face of massive cultural stigma.
Read more...
The Most Celebrated, Mistrusted Little Pill in the World
December 1, 2014 - Two Old Friends Debate The Daily Drug That Could Revolutionize HIV Prevention
Read more...
Opinion: Made-in-Canada AIDS strategy a blueprint for health care sustainability
December 1, 2014 - Proven model a cost-effective plan to eliminate other diseases
We urge the federal government's leadership to mobilize the resources needed and urgently apply the lessons learned in B.C. to control HIV/AIDS across the country and to export the strategy to other communicable diseases, for the benefit of all Canadians and to serve as a model for health care innovation and sustainability.
Read more...
World AIDS Day: Nine things you should know about HIV in Canada
Dec. 01 2014 - As the globe marks World AIDS Day on Monday, we turn our attention to HIV/AIDS here at home with nine surprising facts about HIV in Canada.
1. A person is infected with HIV in Canada every three hours.
Read more...


ICW CELEBRATES WORLD AIDS DAY, 2014 IN KENYA: A CALL TO END FORCED AND COERCED STERILIZATION
Nairobi, Kenya 1st December, 2014 - The International community of Women Living with HIV (ICW) joins celebrants during the commemoration of 'World AIDS Day (WAD)' 2014, to be held at the Kenyatta Stadium, Machakos County in Kenya. The theme this year is: 'Getting to Zero' and the Machakos County Commissioner will flag off the WAD processions.
ICW calls upon all partners and stakeholders in Kenya and across the world to stand up to end Forced and Coerced Sterilization of women living with HIV.



Vancouver doctor warns of hepatitis C. 'tsunami' among baby boomers
December 1, 2014 - Pioneer in battle against HIV/AIDS shifting focus to disease lying dormant in many
The doctor who's been at the forefront of B.C.'s pioneering, globally imitated battle against HIV and AIDS for the past three decades is now turning his attention to another looming heath crisis — an estimated 80,000 people in B.C. infected with hepatitis C.
Read more...
HIV infections on the rise, says local AIDS group
Dec 01, 2014 - A group in St. John's is sounding the alarm on increasing HIV infections in the province, as well as other sexually transmitted diseases.
The AIDS Committee of Newfoundland and Labrador is holding a news conference Monday morning to launch a campaign to try to curb the increasing numbers of infection.
Read more...
World AIDS Day 2014: Annual Awareness Campaign Marked For 26th Time
December 1, 2014 - The 26th annual World AIDS Day was marked on Monday around the world by international leaders and HIV/AIDS campaigns working to combat the virus.
Read more...
====================================