Positively Positive - Living with HIV/AIDS:
HIV/AIDS News Archive - March 2010



CATIE News - Australia - unexpected findings about HIV transmission in gay and bisexual men
2010 Mar 31 - In high-income countries, the release of highly active antiretroviral therapy (HAART) in 1996 ushered in a transformative moment in the history of AIDS: For the first time, people with HIV could withstand and demonstrate a sustained recovery from the life-threatening infections that were the hallmark of this syndrome.

Stem cell therapy to tackle HIV
March 31, 2010 - A novel stem cell therapy that arms the immune system with an intrinsic defence against HIV could be a powerful strategy to tackle the disease.



5th Francophone conference on HIV/AIDS in Casablanca wraps up
31 March 2010 - While a wide range of AIDS epidemics occur across the Francophone world, this week in Casablanca, countries came together to speak with a common voice and with one common goal - stopping AIDS from making further inroads in French-speaking countries. Representatives from around 50 French-speaking countries wrapped up the 5th Francophone conference on HIV/AIDS today.
Read more...
Crack and Cocaine Use a Significant HIV Risk Factor for Teens
March 31, 2010 - Teens with a history of crack or cocaine use are significantly more likely to engage in unprotected sex than youth who have never used these drugs, putting themselves at increased risk for HIV, according to a study in the April issue of the Journal of Child and Adolescent Substance Abuse.

Canada cuts off funding to international AIDS vaccine project
March 31, 2010 - Ottawa Canada has pulled the plug on funding to one of the largest AIDS vaccine development agencies in the world.
Read more...


Expert Available For Comment: CMS To Cover Injections For HIV-Associated Facial Lipoatrophy
March 30, 2010 - In a landmark decision, the Centers for Medicare & Medicaid Services (CMS) has announced it will now cover the use of FDA-approved dermal fillers for the treatment of HIV-associated facial lipoatrophy (LA), severely hollowed cheeks and changes to the face's appearance resulting from HIV treatments. Specifically, CMS will cover the use of dermal fillers for Medicare beneficiaries who experience symptoms of depression from the drastic change in their appearance that can lead them to discontinue treatments.


GEOVAX LABS GRANTED ALLOWANCE BY FDA TO START PHASE 1 CLINICAL TRIAL FOR HIV/AIDS THERAPEUTIC VACCINE
3SMYRNA, GA - March 30, 2010 - GeoVax Labs, Inc. (OTCBB: GOVX), a biotechnology company that creates, develops, and tests innovative HIV/AIDS vaccines, is now allowed by the FDA (US Food and Drug Administration) to begin a phase 1 clinical trial for GeoVax's therapeutic vaccine, which is intended as a treatment for individuals infected with HIV (Human Immunodeficiency Virus). The company will begin a non-blinded study in HIV infected individuals who started drug treatment during their first year of infection.

Predictors of loss of hepatitis B surface antigen in patients co-infected with HIV and HBV
30-Mar-2010 - Co-infection with human immunodeficiency virus (HIV) and hepatitis B virus (HBV) poses a treatment challenge. In Western Europe and the United States, chronic HBV infection has been found in 6% of HIV-positive patients and this co-infection is well known to be associated with increased liver-related morbidity and mortality. However, factors associated with HBV surface antigen (HbsAg) loss in HIV and HBV co-infected patients remain unclear.



Parliamentarians call for lifting travel restrictions for people living
BANGKOK, 28 March 2010 - Parliamentarians from all parts of world are calling upon governments to remove travel restrictions for people living with HIV. This call was made at the 122nd Assembly of the Inter-Parliamentary Union in Bangkok today.



The control of HIV: a highly promising compound
A compound that can inhibit the transfer of HIV from one cell to another has been developed by researchers at the Institut de Biologie Structurale Jean-Pierre Ebel (CNRS/Université Joseph Fourier/CEA). It acts by saturating a receptor called DC-SIGN, which is used by HIV to ensure its transmission throughout the body. A patent has been filed for this compound, and an article on the subject will be published in ASC Chemical Biology on 19 March 2010.



CATIE News - HAART and its potential impact on the spread of HIV-focus on men
25/03/2010 - Part of the reason that HAART is so effective is that it can greatly suppress the production of HIV in the blood. To assess HIV production (replication) in blood and other fluids, viral load assays are used.

Slowing Down the Immune System's "Brakes" May Help Improve Therapeutic Vaccines for HIV
PITTSBURGH, March 25, 2010 - Like a skittish driver slamming the brakes, a special class of T cells may be limiting the effectiveness of therapeutic vaccines for HIV by slowing the immune system response too soon, report University of Pittsburgh health science researchers in the current issue of PLoS ONE . Their study, the first to look at the role of regulatory T cells in therapeutic HIV vaccines , may help researchers improve the efficacy of such vaccines by devising methods to circumvent the braking mechanism of these cells.

PUTTING FAITH AT WORK TO HALT THE SPREAD OF HIV
March 24, 2010 - With a new sense of urgency in view of a pandemic that grows exponentially, high level figures from many of the world's faiths have committed to exercise "stronger, more visible and practical leadership" in response to HIV, with an emphasis on eradicating the stigma and discrimination towards those affected.



DONORS MEET TO ASSESS GLOBAL FUND RESOURCE NEEDS
24 March 2010 - GENEVA - Discuss funding needs for 2011-2013
Nearly 30 donors to the Global Fund are meeting in The Hague, Netherlands, 24-25 March, to review global heath progress and assess funding needs for the period 2011-2013.

UCSF study finds clinic-based HIV prevention is effective in reducing risk behaviors
March 24, 2010 - UCSF researchers have shown that delivering HIV prevention services to people living with HIV in clinical settings can sharply reduce their sexual risk behaviors.



Statement of Christine F. Sizemore, Ph.D. and Anthony S. Fauci, M.D National Institute of Allergy and Infectious Diseases, National Institutes of Health on World TB Day, March 24, 2010
March 24, 2010 - As we commemorate World TB Day, this year's theme - "On the Move Against Tuberculosis: Innovate to Accelerate Action" - inspires us to think anew about how best to marshal the talents of scientists and public health officials to defeat this deadly resurging epidemic. Despite progress toward improved control of TB, significant challenges remain to reach the goals set forth in the Global Plan to Stop TB ( http://www.stoptb.org/global/plan/ ) as this effort reaches its midpoint.



CAMPAIGN FOR "UNIVERSAL ACCESS" TO MEDICINES GOES GLOBAL
TORONTO, March 24, 2010 - Efforts to reform Canada's Access to Medicines Regime ramping up in Canada and abroad
The Canadian HIV/AIDS Legal Network is joining a global movement of legal and trade experts, activists and students, grandmothers' groups and labour organizations. They are calling on the Canadian government to use its current leadership position to ensure greater access to medicines for AIDS and other public health needs in developing countries, notably by passing Bill C-393, which proposes to streamline Canada 's Access to Medicines Regime (CAMR).



Landmark HIV/AIDS Publication Documents Lessons Learned in Global HIV/AIDS Efforts
3/23/2010 - Washington, D.C. - he Elizabeth Glaser Pediatric AIDS Foundation is pleased to make available free-of-charge, in print and on CD-Rom, a comprehensive guide to improving and expanding HIV/AIDS prevention, care, and treatment efforts in resource-limited settings. Dr. Richard Marlink, the Elizabeth Glaser Pediatric AIDS Foundation's Senior Advisor for Medical and Scientific Affairs and Professor of Public Health at the Harvard School of Public Health, led the development of this groundbreaking resource, with support from the U.S. Centers for Disease Control and Prevention, "A Day in the Life of Africa" AIDS Education Fund, Harvard University, and others.

Community acquired MRSA infection rates are 6 times greater in HIV patients
23-Mar-2010 - HIV-infected patients are at a markedly increased risk for community acquired Methicillin-resistant Staphylococcus aureus (CA-MRSA) infections according to a new study by researchers at John H. Stroger, Jr. Hospital of Cook County and Rush University Medical Center.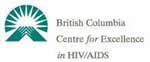 New report finds drug prohibition, stricter law enforcement key sources of violence and gun crime
Vancouver, British Columbia (March 23, 2010) - Canada's war on drugs has failed to curb the illicit drug trade, and proposed legal interventions to disrupt the drug market will have no effect on drug supply and may actually boost rates of drug-related violence, according to a new scientific review.
Researchers at the Urban Health Research Initiative (UHRI), a program of the BC Centre for Excellence in HIV/AIDS (BC-CfE), conducted a systematic review of all available English-language scientific literature to examine the impacts of drug-law enforcement on drug-market violence.


ViiV Healthcare Calls for Initial Grant Proposals to the Positive Action for Children Fund
March 22, 2010 - London - Ten Year Programme to Invest £50million in an effort to Improve the Health and Welfare of Women, Children and Families Affected by HIV
oday ViiV Healthcare announced the inaugural request for grant proposals (RFPs) through the Positive Action for Children Fund. Over the next ten years, ViiV Healthcare will invest £50 million in the Fund to support programmes focused on preventing HIV transmission from mother-to-child, as well as the health and well being of women, orphans and vulnerable children around the globe.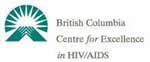 Media Advisory-BC Centre for Excellence in HIV/AIDS-Report Release:
Law Enforcement and Drug-Related Violence
March 22, 2010 - Ottoawa, Ontario - On Tuesday, March 23, BC Centre for Excellence in HIV/AIDS (BC-CfE) researchers will release their comprehensive study of the relationship between law enforcement and drug-related crime in the community.

The Catholic Church, Their Stance Against Contraception, HIV-Aids and Condom Use
March 22, 2010 - It is widely known that the Catholic church is against contraception. In fact the Pope has made clear statements against the use of condoms, such as:
"It is of great concern that the fabric of African life, its very source of hope and stability, is threatened by divorce, abortion, prostitution, human trafficking and a contraception mentality."
This article will argue that the negative implications of this position are far greater than the positive and that the Catholic church could do significant good in the world by advocating the use of condoms.



International AIDS Society Blog "Stronger Together"
(March 2010) - About the IAS Blog "Stronger Together": The new blog is part of the IAS's ongoing efforts to strengthen their online presence and communicate as broadly as possible on their work.



NEW IAS GLOBAL ADVOCACY CAMPAIGN SEEKS TO KEEP WORLD LEADERS FOCUSED ON THE UNFULFILLED PROMISE TO ENSURE UNIVERSAL ACCESS TO HIV PREVENTION, TREATMENT AND CARE
(18 March 2010) - IAS Members and Partners Unite to Keep AIDS High on the Agenda in Advance of Global Fund Replenishment Meeting and G8 and G20 Summits
In 2005, world leaders at the G8 summit in Gleneagles, Scotland and every UN Member State pledged to achieve universal access to HIV prevention, treatment and care for all who need it by 2010. Despite important progress in expanding access to lifesaving HIV services since then, the world still remains far short of meeting this central health and development goal. As the 2010 G8 and G20 summits approach, the International AIDS Society (IAS) has launched the global "Universal Access Now" campaign to focus world leaders' attention on the need to fulfill the universal access commitment without delay.



In Pivotal Year for Global AIDS Response, Leading Scientific, Community and Policy Experts to Highlight New Developments and Key Challenges at AIDS 2010 in Vienna
17 March 2010 (Vienna, Austria) - Conference Theme, Rights Here, Rights Now, Underscores Importance of Protecting Human Rights as a Prerequisite for an Effective, Evidence-based Response to HIV
Organizers of the XVIII International AIDS Conference (AIDS 2010) - to be held in Vienna, Austria from 18 to 23 July 2010 - today announced 17 major plenary presentations, focusing on the primary issues facing the global response to AIDS. Plenary speakers will open each day of the conference, where an estimated 25,000 participants will explore critical issues and next steps.



AVERAGE JOE'S BOWLING
Come on out for an afternoon of bowling and pool with the Average Joe's social group! Average Joe's is a friendly and supportive group for HIV+ men.
When: Saturday March 20th, 2010, 1-3PM
Where: Commodore Bowling Lanes (838 Granville Street)



STATEMENT OF ANTHONY S. FAUCI, M.D., DIRECTOR, NATIONAL INSTITUTE OF ALLERGY AND INFECTIOUS DISEASES, NATIONAL INSTITUTES OF HEALTH, ON NATIONAL NATIVE HIV/AIDS AWARENESS DAY, MARCH 20, 2010
March 15, 2010 - On National Native HIV/AIDS Awareness Day, the National Institute of Allergy and Infectious Diseases (NIAID), part of NIH, joins American Indians, Alaska Natives and Native Hawaiians in remembering those who have succumbed to HIV/AIDS. We at NIAID reaffirm our commitment on this occasion to the goal of controlling and ultimately ending this devastating pandemic.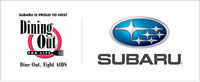 TwEAT Out, Fight AIDS - April 29, 2010
March 15, 2010 - Philadelphia, PA - Just planning a meal with family or friends on April 29th, 2010 is a unique opportunity to do something good for your community that is satisfying, fun, and possibly "record setting." Subaru is proud Host Sponsor of Dining Out For Life®, an annual fundraiser held in over 50 cities and nearly 3,000 restaurants across North America. Subaru is rallying support of this great cause via social media in a campaign called TwEAT Out, Fight AIDS!


Colombia Diversa, Sidibé and Frank Honored for Advancement of LGBT Rights
(New York, March 11, 2010) - On its 20th anniversary, the International Gay and Lesbian Human Rights Commission (IGLHRC) is dedicating its annual signature fundraiser - A Celebration of Courage - to marking the past two decades of activism for LGBT equality.



UBC scientist honored with BMJ's Junior Doctor of the Year Award
March 11, 2010 - HIV/AIDS researcher lauded for leadership on harm reduction and work on HIV, public health and addiction
BMJ Group, publisher of the British Medical Journal (BMJ) , has recognized University of British Columbia Clinical Associate Prof. Evan Wood with its first annual Junior Doctor of the Year honour.



RAY ROMANO AND FRIENDS "STAND-UP" FOR THE CHILDREN AFFECTED BY AIDS FOUNDATION "A NIGHT OF COMEDY VIII" FUNDRAISING EVENT
March 11, 2010 - UCSF prevention experts have released the Positive Prevention Toolkit, a collection of resources designed to enable HIV/AIDS caregivers to provide prevention messages when interacting with HIV-positive patients. The goal is to help patients modify their behavior to reduce risk and decrease the spread of HIV.



AIDS 2010 to Promote Access to Evidence-based HIV Prevention and Treatment Programmes for People Who Use Drugs
10 March 2010 (Vienna, Austria) - Speaking at a press briefing during the fifty-third session of the Commission on Narcotic Drugs, organizers of the XVIII International AIDS Conference (AIDS 2010) today highlighted the important role the conference will play in advancing efforts to increase access to programmes proven to lower HIV infection rates and improve access to HIV treatment among people who use drugs.



Positive Gathering
10 March 2010 - Positive Gathering is a three-day, all-inclusive event where HIV-positive British Columbians come together to learn and share with their peers in a safe, open and constructive environment. This year, we're committed to Living Longer, Living Well.
March 26-28, 2010
Plaza 500 Hotel, (500 West 12th) Vancouver BC



Global Health Advocates and UN Officials Meeting at Westminster Say U.K. and World Leaders Must Keep Their Promise to More Than 10 Million People with AIDS Who Need Treatment
(9 March 2010) - Pop star Annie Lennox, African Ministers and heads of UNAIDS, Global Fund and the International AIDS Society encourage U.K. to ensure that global AIDS pledge is not abandoned
With Britain leading the way, G8 leaders pledged at the U.K.-led Gleneagles G8 Summit in 2005 to achieve universal access to HIV prevention, treatment and care by 2010.

Positive prevention toolkit aims to assist global training of HIV/AIDS caregivers
March 9, 2010 - UCSF prevention experts have released the Positive Prevention Toolkit, a collection of resources designed to enable HIV/AIDS caregivers to provide prevention messages when interacting with HIV-positive patients. The goal is to help patients modify their behavior to reduce risk and decrease the spread of HIV.



AIDS Care Gap between Wealthy and Developing Countries Risks Becoming a Chasm
London, March 9, 2010 - Survival at risk for ten million waiting for AIDS treatment
AIDS leaders gathering in London today face the daunting challenge of implementing new World Health Organization (WHO) recommendations for earlier treatment with better AIDS drug cocktails at a time when donors are backing away from the promise of "universal access," said Doctors Without Borders/Médecins Sans Frontières (MSF).




EUROPEAN FOOTBALL LEAGUES TURN (RED)TO 'LACE UP. SAVE LIVES'
London, UK (March 9, 2010) - Three leading European football leagues will turn (RED)T this weekend as Nike introduces a special edition (PRODUCT)REDT ball in the leagues' home fixtures to raise awareness of the (NIKE) RED 'Lace Up. Save Lives' partnership.



Expert Panel Releases Comprehensive New Research Agenda to Improve HIV Responses for Women and Children
8 March (Geneva, Switzerland) - On International Women's Day, IAS-Convened Panel Seeks Significant New Focus on Women and Children, Who Make up the Majority of People Living with HIV Worldwide
As the HIV pandemic continues to exact an increasing toll on women and children, the International AIDS Society (IAS) and 15 other leading public and private sector organizations have released a comprehensive new research agenda designed to significantly advance global responses to HIV in women and children.



New Approach to Immune Cell Analysis Seen as First Step to Better Distinguish Health and Disease
March 8, 2010 - Investigators have developed a new mathematical approach to analyze molecular data derived from complex mixtures of immune cells. This approach, when combined with well-established techniques, readily identifies changes in small samples of human whole blood, and has the potential to distinguish between health and disease states.



Occult Hepatitis B Virus infection in ART-Naive HIV-Infected Patients seen at a Tertiary Care Centre in North India
7 March 2010 - Co-infections of hepatitis B and C viruses are frequent with HIV due to shared routes of transmission.

U-M scientists identify reservoirs where HIV-infected cells can lie in wait
March 07, 2010 - ANN ARBOR, Mich. - Targeting these reservoirs of latent cells may open door to new treatments
scientists have identified a new reservoir for hidden HIV-infected cells that can serve as a factory for new infections. The findings, which appear online today in Nature Medicine, indicate a new target for curing the disease so those infected with the virus may someday no longer rely on AIDS drugs for a lifetime.



AUSTRALIAN RESEARCHERS DELIVER WARNING ON INADEQUATE GLOBAL RESPONSE TO HIV
March 7, 2010 - Landmark study on HIV prevention for injecting drug users appears in The Lancet
The provision of HIV prevention services for injecting drug users, essential to contain the spread of HIV, is inadequate in most countries around the world and presents a critical public health problem according to a landmark review by Australian researchers published in this week's edition of The Lancet.

Periodontal pathogens enhance HIV-1 promoter activation in T cells
5-Mar-2010 - Washington, DC, USA - Although oral co-infections (e.g. periodontal disease) are highly prevalent in HIV-1 patients and appear to positively correlate with viral load levels, the potential for oral bacteria to induce HIV-1 reactivation in latently infected cells has received little attention.


Dining Out For Life Corporate Challenge
March 5 2010 - Does your team have what it takes to WIN the Dining Out For Life CORPORATE CHALLENGE?
HIV/AIDs network invites B.C. businesses to support Dining Out For Life, Thursday, March 25
Ham it up and say cheese. A Loving Spoonful and Friends For Life are challenging B.C. businesses to participate in Dining Out For Life and its new photo contest on Thursday, March 25.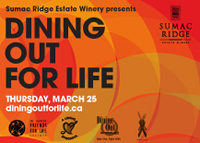 Dining Out For Life Vancouver 2010
March 5 2010 - What is Dining out for Life? Dining Out For Life® is an annual fundraising event involving B.C. restaurants and corporate sponsors to support people in Vancouver living with HIV/AIDS. The one-day event is scheduled for March 25, 2010. The organizers and beneficiaries of the event are A Loving Spoonful and the Vancouver Friends for Life Society. Formed in 1991, Dining Out For Life® is organized in 55 cities throughout the United States and Canada.




Women Arise- A New Global Coalition Focused on Women, Girls And HIV- Launches and Calls on Governments and UN to Take Action on UNAIDS Agenda for Women and Girls
March 4, 2010 - United Nations - Women leaders of diverse networks and organizations from every region of the world announced today at the United Nations the creation of a new global coalition called Women ARISE. The initiative was developed and is sponsored by 35 international women's groups and regional and global networks, including those that advocate for the rights of and are run by HIV positive women, sex workers, and young people.



Canadian AIDS Society Builds Capacity through Community at Leading Together 2010: The 6th Canadian HIV/AIDS Skills Building Symposium Montreal, March 4, 2010
Montreal, March 4, 2010 - March 4-7, at the Delta Centre-ville in Montreal, the Canadian AIDS Society (CAS) presents Leading Together 2010: The 6th Canadian HIV/AIDS Skills Building Symposium. With the theme: Building Capacity through Community, the event will focus on assembling all players in the field of HIV/AIDS to build on the common vision of a future without HIV/AIDS.



Women for Positive Action: an International Partnership Dedicated to Enhancing the Lives of Women Living with HIV
March 4, 2010 - To mark International Women's Day (March 8, 2010) Women for Positive Action are launching a series of tools to raise awareness of the challenges facing women living with HIV/AIDS today.
Women for Positive Action (WFPA) is led by a broad coalition of healthcare professionals, women living with HIV and community representatives from Europe, Canada and Latin America



LifeSciences British Columbia Hosts World-Class Summit on HIV/AIDS During Vancouver 2010 Olympic Games
March 3, 2010 - LifeSciences British Columbia, the BC Centre of Excellence in HIV/AIDS, the University of British Columbia and the International AIDS Society, hosted a world-class summit against the backdrop of the 2010 Olympic games entitled "The Impact of Science & Innovation in the Evolving Global Health Paradigm: HIV and AIDS - A Global Challenge of Olympic Proportion."

Two compounds discovered that pave the way for new class of AIDS drug
La Jolla, Calif., March 2, 2010 - IBM World Community Grid's computing strength powers breakthrough research that will guide their development
A team of researchers at the renowned Scripps Research Institute has discovered two new compounds that prove the existence of new binding sites on HIV protease. Associate Professor C. David Stout, senior author of the study, explained "These results open the door to a whole new approach to drug design against HIV protease," which is an enzyme used by HIV to create new, infectious viral particles.



Statement of Anthony S. Fauci, M.D. Director, National Institute of Allergy and Infectious Diseases, National Institutes of Health, on National Women and Girls HIV/AIDS Awareness Day, March 10, 2010
March 2, 2010 - As we commemorate the fifth annual National Women and Girls HIV/AIDS Awareness Day, we are reminded that in the United States, women and teenage girls accounted for more than a quarter of all new HIV/AIDS diagnoses in 2007 and more than 93,900 cumulative deaths from AIDS.



Twenty-Five Years of HIV Blood Testing Helped to Positively Transform Global Health Crisis
Abbott Park, Ill., March 2, 2010 - Imagine delaying a life-saving surgery or being afraid to receive or donate blood for fear of contracting HIV. It seems unbelievable today, but twenty-five years ago, this was the reality as the world struggled to keep the deadly virus out of the blood supply.

HIV and noncommunicable diseases hinder the progress of poor countries' Millennium Development Goals
1-Mar-2010 - A study published in PLoS Medicine this week examines why poor countries are falling behind with the UN Millennium Development Goals for health, finding that noncommunicable diseases and HIV prevalence are strongly associated with the difficulty countries have meeting these targets.

====================================