Positively Positive - Living with HIV/AIDS:
HIV/AIDS News Archive - November 2008



A Grandmother's Tribe / Going Home with the film
November 28 2008 - Stories of sorrow and hope were brought to life in this documentary film directed and produced by Dean Easterbrook and Qiujing Wong of Borderless Productions, New Zealand (www.borderlessproductions.com). With support from Canadian and U.S. based talent, and local production coordination and location advice from Felix Masi, the making and showing of this film has been a global effort.



TIME RUNNING OUT FOR G8 TO LIVE UP TO UNIVERSAL ACCESS BY 2010 COMMITMENT
28 November 2008 - Additional evidence of the exciting potential of HIV treatment as prevention increases need to frontload funding
With 2010 fast approaching, the Group of 8 (G8) countries must act quickly to fulfill their financial commitments to universal access to HIV prevention, treatment care and support, according to the International AIDS Society (IAS), the world's leading independent association of HIV professionals.

'HIV, Women and Motherhood'
November 28, 2008 - 'HIV, Women and Motherhood' is a collection of 14 interviews which explore the many and complex issues in relation to motherhood facing women living with HIV.


KAISER FAMILY FOUNDATION PARTNERS WITH MEDIA AROUND THE GLOBE TO ADDRESS HIV/AIDS
New Programming Announced in Lead Up to World AIDS Day (Dec. 1)
26 November 2008 - Menlo Park, CA - For more than ten years, the Kaiser Family Foundation has partnered with leading media in the U.S. and abroad to reach the public with information about HIV/AIDS and related issues and to challenge the stigma surrounding the disease.



Burundi: Government Moves to Criminalize Homosexuality; Activist Groups Express Outrage
(New York, November 24, 2008) - In an unexpected move, the National Assembly of Burundi passed a law on Friday November 21, 2008, making same-sex acts punishable by between 3 months and two years in prison, along with a substantial fine. The following day, the International Gay and Lesbian Human Rights Commission (IGLHRC) and the Association pour le Respect et les Droits des Homosexuels (ARDO) issued strongly worded letters to the entire membership of Burundi's Senate, asking them to vote against the legislation, which would criminalize homosexuality for the first time in the history of the country. The Senate may vote on the bill as early as tomorrow and if it passes Burundian President Nkurunziza will likely sign it into law.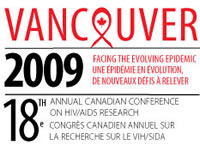 18th ANNUAL CANADIAN CONFERENCE ON HIV/AIDS RESEARCH
Hosted by the Canadian Association for HIV Research (CAHR)
April 23 - 26, 2009, Westin Bayshore Hotel, Vancouver, British Columbia
Join researchers, frontline public health and community-based workers, people living with HIV and AIDS and others interested in the field of HIV research in Vancouver, BC for CAHR 2009.

"Get Tested" Wins Emmy
New York, NY - November 12, 2008 - A star-studded public information campaign that promoted HIV testing in the United States has won the 2008 National Public Service Announcements (PSA) Emmy Award from the National Academy of Television Arts and Sciences.



GLOBAL FUND BOARD APPROVES US $2.75 BILLION IN NEW GRANTS
10 November 2008 - GENEVA - The Global Fund to Fight AIDS, Tuberculosis and Malaria is pleased to announce that its Board has approved 94 new grants worth US$2.75 billion over two years. It is the eighth time the Global Fund Board approved new proposals to support programs fighting the three diseases and it is the largest round in the history of the organization, well over twice the size of any previous round. The decision was made in New Delhi over the weekend, where the Global Fund held its board meeting.

HIV DRUG TREATMENT IN 2008: FURTHER HOPES, FUTURE CHALLENGES
International Congress In Glasgow To Reflect Key Themes
Nearly 3,000 delegates representing 80 countries have already registered for the , to be held at the Scottish Exhibition & Convention Centre (SECC), Glasgow, UK, from 9-13 November 2008.

10th Annual HIV/AIDS Conference
November 13 and 14, 2008 in Toronto
TORONTO, Nov. 7 /CNW/ - What's been accomplished in a decade of discovery about HIV/AIDS, and what does the future hold? The 10th Annual Research Conference of the Ontario HIV Treatment Network (OHTN) will reflect on the past and think critically about the future of HIV prevention, treatment, care and support. Where have we succeeded? Where have we failed? And what are the challenging questions that still need to be asked?
Research scientists, decision makers, service providers and people with HIV and AIDS will gather in Toronto to explore a wide range of complex and sometimes contentious topics, including: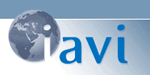 NEW YORK CITY CELEBRATES OPENING OF THE FIRST LABORATORY SOLELY DEVOTED TO THE DEVELOPMENT OF AN AIDS VACCINE
THE INTERNATIONAL AIDS VACCINE INITIATIVE OPENS STATE-OF-THE-ART AIDS VACCINE LAB AT HISTORIC BROOKLYN ARMY TERMINAL
05 November 2008 - The International AIDS Vaccine Initiative (IAVI) opens an AIDS Vaccine Design and Development Laboratory in New York City, the only facility in the world exclusively devoted to the development of an AIDS vaccine. IAVI will be the first occupant of a biotechnology park that the City of New York is creating in the landmark Brooklyn Army Terminal in Sunset Park, Brooklyn.



AHF to President Barack Obama: AIDS Is a Crisis in America
US' Largest AIDS Group Calls on Government to Spend $200M for 10 Million HIV Tests
WASHINGTON, Nov 04, 2008 (BUSINESS WIRE) - AIDS Healthcare Foundation (AHF) ( http://www.aidshealth.org), the largest non-profit HIV/AIDS organization in the US which currently provides medical care and services to more than 85,000 individuals in 22 countries worldwide in the US, Africa, Latin America/Caribbean and Asia, today commended President-elect Barack Obama on his historic victory in the 2008 US presidential election.




Visual AIDS - November Web Gallery curated by HIV Plus
November 2008
VISUAL AIDS and THE BODY announces NEW WEB EXHIBITION
Salute curated by HIV Plus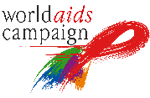 World AIDS Day 20th anniversary marks progress but no solution
3 November 2008 - In the midst of a global financial crisis, leaders must deliver on their AIDS promises or hard fought gains will be lost, declares the World AIDS Campaign in highlighting the theme of leadership for World AIDS Day. This 1st of December 2008 is the 20th anniversary of World AIDS Day, which is marked by significant progress in prevention and treatment over the past two decades, but highlights how much more still needs to be done by leaders at all levels to reach universal access to prevention, treatment, care and support by 2010.

====================================