Positively Positive - Living with HIV/AIDS:
HIV/AIDS News Archive - September 2012

Scientists Probe How Some HIV Patients Resist AIDS
SUNDAY, Sept. 30 (HealthDay News) - Understanding immune response in these 'elite controllers' might help pave way to vaccine
Researchers who discovered an immune system mechanism that seems to provide some people with a natural defense against HIV say their finding could help efforts to develop a vaccine for HIV/AIDS.
Read more...
Farha Foundation readies for 20th annual HIV-AIDS fundraiser
Sep. 29, 2012 - Montreal - Farha, who headed a successful undergarment company, launched the annual Ca marche AIDS fundraising march before he died in 1993.
Read more...


African leaders embrace shared responsibility and call for innovative solutions to accelerate the response to AIDS, tuberculosis and malaria
NEW YORK/GENEVA - September 28, 2012 - African leaders gather to review progress made in the implementation of the 2001 Abuja Declaration on HIV/AIDS, Tuberculosis and Other Related Infectious Diseases and call for sustainable strategies to advance health towards 2015 and beyond.


GeoVax HIV/AIDS Vaccines Featured in Four Presentations at 2012 Global AIDS Vaccine Conference
ATLANTA - September 28, 2012 - HIV Vaccine Trials Network Presents Encouraging Results for Phase 2a Trial
GeoVax Labs, Inc. (OTCBB:GOVX),a biotechnology company developing vaccines to prevent and fight HIV/AIDS, was featured in several presentations at the AIDS Vaccine 2012 Conference in Boston, September 10-12.


Education Key To Ending AIDS
"When we talk about HIV prevention, we tend to frame it as a medical challenge and of course it is one," UNAIDS Executive Director Michel Sidibe writes in the Huffington Post's " Impact " blog.



Effective HIV Care Benefited All HIV Patients, Regardless of Demographics and Behavioral Risk
Sept. 28, 2012 - Treatment advances, comprehensive approach to care, Ryan White funding contributed to better clinical outcomes across the board, analysis finds
Current antiretroviral therapy is so effective that when such care is delivered by expert clinicians in a supportive environment, the prognosis for patients is measurably enhanced.

Barbara Lee Statement on National Gay Men's HIV/AIDS Awareness Day
September 27, 2012 - Washington, D.C. - Today, Congresswoman Barbara Lee (D-CA) issued the following statement in observance of National Gay Men's HIV/AIDS Awareness Day:

National Gay Men's HIV/AIDS Awareness Day
September 27, 2012 - Each year on September 27 we observe National Gay Men's HIV/AIDS Awareness Day (NGMHAAD) to reflect on, and recommit to reducing, the heavy toll that HIV continues to take on gay and bisexual men, who remain at the epicenter of the U.S. HIV epidemic.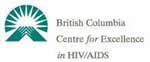 HIV and Aging: Myth or Reality? Highlights: 14th Conference on Co-morbities and Adverse Drug Reactions
September 2012 - Silvia Guillemi, MD , Director of Education, BC-CfE Dr Greg Bondy, MD, FRCPC , BC-CfE / IDC Clinic; Healthy Heart Program, St Paul's Hospital

The Failed War on Drugs
September 2012 - The Numbers Behind the Failed War on Drugs
Since President Nixon began America's War on Drugs in 1970, it has cost the U.S. $1 trillion. Sure, it has cost a lot, but has it stemmed Americans' use of illicit drugs? Not really.

Vancouver civil rights group releases handbook on human rights of HIV testing
September 27, 2012 - The B.C. Civil Liberties Association has launched a handbook on human rights when it comes to HIV testing as Vancouver health officials expand testing with an eye to improve treatment.
Read more...

BC Civil Liberties Launches Patient Rights Resources on HIV Testing
September 27, 2012 - Vancouver - Today the BC Civil Liberties Association is launching two new guides on patient rights in the context of HIV testing. The tremendous benefits of new treatment options for HIV have fostered a push for "routine" HIV testing, but information about patients' rights has not kept pace.


Media Advisory: Press Conference to Launch New BC Civil Liberties' Resources on HIV Testing and Patient Rights
September 26, 2012 - When: Thursday, September 27, 2012, 10:00 a.m.
Where: YouthCO AIDS Society, #205 - 568 Seymour Street
Who: Micheal Vonn, BCCLA Policy Director, Jesse Brown, YouthCO AIDS Society, Executive Director and Ken Buchanan, Positive Living BC

HIV patients aging prematurely
September 25, 2012 - More than a decade after the first truly successful AIDS drugs became available, a new image of HIV is emerging: People with the virus appear to be aging prematurely. After years of feeling healthy and recharged with the new drugs, they're suddenly slowing down not from the effects of AIDS, but from old age - a decade or two earlier than their noninfected peers.
Read more...

LAWSUIT FILED AGAINST GOVERNMENT OF CANADA FOR FAILING TO PROTECT THE HEALTH OF FEDERAL PRISONERS
September 25, 2012 - Former prisoner needlessly infected with hepatitis C while behind bars
The Canadian HIV/AIDS Legal Network, Prisoners with HIV/AIDS Support Action Network (PASAN), CATIE, the Canadian Aboriginal AIDS Network (CAAN) and Steven Simons, a former federal prisoner, launched a lawsuit against the Government of Canada over its failure to protect the health of people in prison through its ongoing refusal to implement clean needle and syringe programs to prevent the spread of HIV and hepatitis C virus (HCV) in federal institutions.



Prison syringe ban: HIV advocates file suit against federal government
September 25, 2012- The lawsuit filed Tuesday names the Correctional Service of Canada and its commissioner, the public safety minister and the attorney general of Canada.

Lawsuit seeks needle exchange programs for prisons
Sep 25, 2012 - Prisoner, public health at risk without syringe exchanges, AIDS groups allege
A former federal inmate and four AIDS prevention organizations are suing the federal government for failing to provide needle and syringe exchange programs inside Canadian prisons.
Read more...


UNAIDS appoints global Indian icon, Mrs Aishwarya Rai Bachchan as International Goodwill Ambassador
NEW YORK/GENEVA - September 24, 2012 - On the eve of the 67th United Nations General Assembly, the Joint United Nations Programme on HIV/AIDS (UNAIDS) has appointed global Indian icon Aishwarya Rai Bachchan as International Goodwill Ambassador.

Rae Lewis-Thornton: A Diva Talks About 25 Years on HIV Meds (Video)
September 24, 2012 - Rae Lewis-Thornton's list of past treatment regimens reads like a history of HIV drug development -- because it is. In the next segment of this multi-part video interview, Rae shares her experiences with "all the nucleosides" -- starting with AZT -- and the mixed blessing of hope and crippling side effects that was the earliest protease inhibitors.
Read more... & Watch Video...
Discovery May Shed Light on Why Some HIV-Positive Patients Have More Virus
September 23, 2012 - Biologists at UC San Diego have unraveled the anti-viral mechanism of a human gene that may explain why some people infected with HIV have much higher amounts of virus in their bloodstreams than others.

Organizers hope AIDS walk raises awareness, removes stigma
September 23, 2012 - Organizers for this year's Scotiabank AIDS Walk for Life are hoping the event helps remove the stigma surrounding HIV and AIDs in Edmonton.
Read more & Watch Video...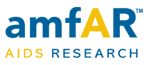 Sharon Stone Helps to Raise More than $1.1 Million for AIDS Research at amfAR Milano
NEW YORK, September 23, 2012 - Presented by Moët Hennessy, Featured Performances by Theophilus London and Anna Calvi; After-Party Presented by Fendi 0', Featured DJ Sets by Mark Ronson and Mia Moretti
Sharon Stone chaired the event, along with Silvia Venturini Fendi, Lapo Elkann, Milutin Gatsby, Christophe Navarre, and amfAR Chairman Kenneth Cole. The evening raised more than $1.1 million for AIDS research.



In Heterosexuals, Transmitted HIV Strains Often Resemble Original Infecting Virus
Transmitted Strains May Have Evolutionary Advantage, NIH Scientists Suggest
WHAT: A new study has found that even though HIV diversifies widely within infected individuals over time, the virus strains that ultimately are passed on through heterosexual transmission often resemble the strain of virus that originally infected the transmitting partner. Learning the characteristics of these preferentially transmitted HIV strains may help advance HIV prevention efforts, particularly with regard to an HIV vaccine, according to the scientists who conducted the study.



POSITIVE WOMEN: EXPOSING INJUSTICE -
Sunday, Sept 23 at 6pm
This weekend, join the Canadian HIV/AIDS Legal Network for our screening of the cutting-edge documentary Positive Women: Exposing Injustice on Sunday, September 23rd at 6pm at the Simon Fraser University Woodwards Theatre. The documentary explores the impact of criminalization of HIV non-disclosure on positive women in Canada.


INTERNATIONAL AWARDS FOR ACTION LAUNCH 2012
Meet the award winner and learn more about the Canadian HIV/AIDS Legal Network
Saturday, September 22, 2012 - 7:00 p.m. Holiday Inn Vancouver Downtown - Columbia Room, 1110 Howe Street

Jerome Horwitz, AZT Creator, Dies at 93
September 20, 2012 - Dr. Horwitz never achieved much fame and did not earn a penny for making the AZT compound. The riches - billions of dollars eventually - went to the drug company that tested it, patented it and, in 1986, won federal approval for it as the first treatment proven to prolong AIDS patients' lives.
Read more...

Because Chronic Does Not Mean Cured
September 20 - Calgary, Alberta - "I've gone from planning my funeral, to planning my retirement." New scientific advancements and medical breakthroughs in HIV/AIDS are forever changing the lives of people with the disease; the way they live, work, and raise families in our communities.



Scotiabank Vancouver AIDS Walk For Life 2012
Sunday, September 23, 2012 Sunset Beach, Vancouver, BC -
10:00 am - Registration opens
11:00 am- Opening Ceremonies
11:30 am- WALK begins 1:00 pm
All proceeds raised by the Scotiabank AIDS WALK for LIFE in Greater Vancouver become part of Positive Living BC's Complementary Health Fund (CHF).



Just Announced! An opportunity for curators, art historians, and arts writers researching HIV/AIDS
Applications Due: October 22, 2012
Visual AIDS is pleased to announce a new one-month residency, to take place in February or March of 2013, in New York City for a curator, art historian, or arts writer interested in the intersection of visual art and HIV/AIDS. Co-sponsored by Visual AIDS and Residency Unlimited, the curatorial residency seeks to encourage the development of exhibitions, programs, and scholarship about HIV/AIDS and contemporary art.
Read more...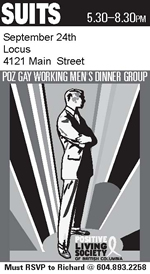 Suits Dinner - September 24 2012 - Lotus
SUITS - POZ WORKING MEN'S DINNER GROUP
5:30pm - 6:30PM
Welcome to the Lotus Restaurant & Lounge | 4121 Main Street
Located at Vancouver's busy and thriving trendy Main Street neighborhood, the Locus Restaurant offers an eclectic fusion of modern and classic favourites.


INTERNATIONAL AWARDS FOR ACTION LAUNCH 2012
Vancouver, September 19, 2012 - Join the Legal Network on Saturday September 22nd @ 7pm at the Holiday Inn Downtown in Vancouver to help us celebrate the Legal Networks 20th anniversary and learn more about the important work that lies ahead.



Researchers identify possible key to slow progression toward AIDS
By Enrique Rivero | September 19, 2012 - One of the big mysteries of AIDS is why some HIV-positive people take more than a decade to progress to full-blown AIDS, if they progress at all.
Although the average time between HIV infection and AIDS in the absence of antiretroviral treatment is about 10 years, some individuals succumb within two years, while so-called slow progressors can stay healthy for 20 years or longer.

Overcoming HIV criminalisation together! (Press release)
This is an unofficial English translation of the press release: Deutsche AIDS-Hilfe: Overcoming HIV criminalisation together!
September 19, 2012 - Berlin - An international conference on the criminalisation of HIV non-disclosure, potential or perceived HIV exposure and non-intentional HIV transmission will take place at the Rotes Rathaus in Berlin on 20th September. Well-known activists and experts - including from UNAIDS, the HIV/AIDS programme of the United Nations - will share the current legal situation in Europe and Central Asia, network with each other, and explore ways to ensure a more appropriate, rational, fair and just response to the issue.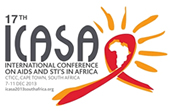 ICASA, Africa's largest AIDS Conference to be held in Cape Town in December, 2013
September 19, 2012 - The 17th International Conference on AIDS and STI's in Africa (ICASA 2013), Africa's largest AIDS Conference, will be held at the Cape Town International Convention Centre (CTICC), South Africa, from 7 - 11 December 2013, organisers of the conference announced today, 19 September 2012.

ICASA, la plus grande Conférence Africaine sur le SIDA qui se tiendra à Cape Town, en Décembre 2013
19 Septembre2012 - La 17ème Conférence internationale sur le sida et les IST en Afrique (ICASA 2013), la plus grande Conférence Africaine sur le SIDA, aura lieu au Centre International des Conventions de Cape Town (CTICC), en Afrique du Sud, du 7 - 11 Décembre 2013, ont annoncé les organisateurs de ladite conférence, aujourd'hui 19 Septembre 2012.

Reinvigorating Condoms as an HIV Prevention Tool
By Krishna Jafa and Steven Chapman
This editorial summarizes the evidence on condoms for HIV prevention, discusses barriers and opportunities regarding supply, and proposes ways to reinvigorate the use of condoms as an HIV prevention tool. Condoms play a vital role in both primary prevention and in interventions for the promotion of positive health, prevention, and dignity for people living with HIV.



Gay Men's Health Crisis Commemorates National HIV/AIDS and Aging Awareness Day
September 18, 2012 - According to the New York City Department of Health and Mental Hygiene, 75% of HIV-positive New Yorkers are now 40 and older, and more than a third are 50 or older. Women over age 50 comprise a growing percentage of new HIV diagnoses among older adults..
Read more...
HIV can happen to anyone: Edmonton woman
September 18, 2012 - EDMONTON - A local woman is sharing her story about being diagnosed with HIV in the hopes of taking away some of the stigma associated with the disease.
Read more & Watch Video...


Aaron Laxton:A Day with HIV Awareness/Anti-Stigma Campaign
Whether you are positive or negative, we are all affected by HIV. Take your best shot by taking part in A Day with HIV, the awareness and anti-stigma campaign presented by Positively Aware Magazine.
On Sept. 21, use your smartphone or digital camera and take a snapshot of an everyday moment in your life.



Register for the CAHR 2012 New HIV Researcher Workshop!
Date: Saturday, November 10th, 2012
CAHR is pleased to announce that registration is now open for the first ever fall New HIV Researcher Workshop.



CALL FOR NOMINATIONS FOR THE 2012 ELECTION TO CTAC'S BOARD OF DIRECTORS
We are pleased to announce our annual Call for Nominations to CTAC's Board of Directors. Any Full Member in good standing may nominate another member of CTAC to stand for election to the Board of Directors.

A Day With HIV
September 18, 2012 - Anyone who has tested positive for HIV remembers the day that they first found out.
Read more...
Staying positive even with HIV
September 17, 2012 - KUALA LUMPUR: It has taken more than two decades for Norazatulshima Nordin to come forward and publicly reveal her HIV+ status.
Although she has spoken to the press in the past, it was always in anonymity.
Yesterday, she finally revealed herself.
Read more...
New bylaw to help HIV/AIDS patients
September 17, 2012 - A bylaw on HIV/AIDS will impose punishment on anyone who stigmatizes and discriminates against people with HIV/AIDS, in order to protect those with the illness.
Read more...


Creative and Novel Ideas in HIV Research (CNIHR) Grant
The Creative and Novel Ideas in HIV Research (CNIHR) grant programme is currently accepting applications for the 2013 Special Round Toward an HIV Cure. This round welcomes innovative proposals to accelerate the search toward an HIV cure.
Please note that two informational webinars are scheduled for Friday 21 September at 7:00am and Monday 24 September 2012 at 5:00pm, U.S. Pacific Time.

SF Under One Roof closing up shop
September 16, 2012 - After 21 years of raising more than $4 million for dozens of local HIV/AIDS charities through the sale of small gifts, Under One Roof is closing the store it leases in the Castro.
Read more...


Fashion Cares: The AIDS fundraiser has come to an end after 25 years
September 15, 2012- The curtains closed for the last time on the legendary AIDS fundraiser, Fashion Cares, last Sunday night at the Sony Centre for the Performing Arts.
See photo gallery
After 25 years on the go, it was a night to remember, with some of Toronto's brightest talents from the world of music, fashion and the arts coming out for one last hurrah.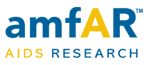 amfAR Announces New Round of Cure-Focused Research Grants
NEW YORK, September 14, 2012 - Three teams of leading scientists receive amfAR funding in collaborative effort to pursue HIV eradication
On the heels of the XIX International AIDS Conference and progress reported there on the search for a cure for HIV/AIDS, amfAR, The Foundation for AIDS Research on Friday announced three new grants to research teams as part of the Foundation's two-year-old amfAR Research Consortium on HIV Eradication (ARCHE).

Should courts force those with HIV to tell their sex partners?
September 14, 2012 - That's the question currently before the Supreme Court of Canada. Lawyers on both sides of the debate argued their positions before the court in February. Now, with the court back in session after a summer break, a decision on the matter is likely to be handed down shortly.
Read more...
The changing face of HIV
September 14 2012 - Rock Hudson in 1985, Eazy-E in 1995, Liberace in 1987 and Freddy Mercury in 1991, all celebrities that were in the early wave of the AIDS epidemic. Decades later, and there is still no cure.
Read more...


Scientists Develop Technique to Track Dormant AIDS Virus Concealed in Cells
September 14 2012 - Novel Method Could Help Advance the Fight Against Persistent 'HIV Latency'
Scientists at the UCSF-afiliated Gladstone Institutes are one step closer to understanding and overcoming one of the least-understood mechanisms of HIV infection - by devising a method to precisely track the life cycle of individual cells infected with HIV, the virus that causes AIDS.
Read more...


National HIV/AIDS & Aging Awareness Day Webinar
September 14, 2012 - September 18, 2012 will mark the fifth annual observance of National HIV/AIDS and Aging Awareness Day (NHAAAD). This year's theme is "Aging is a part of life: HIV doesn't have to be!" The lead organization for the day is The AIDS Institute.


U.S. Positive Women's Network devastated by murder of HIV-positive woman in Dallas
Oakland, CA September 13, 2012 -The U.S. Positive Women's Network (PWN), a national membership body of women living with HIV, is devastated to hear the tragic news that a young woman living with HIV in Dallas, Texas, was murdered for disclosing her HIV status to a partner.PWN calls for immediate action to eliminate HIV stigma and violence against women living with HIV.

A Policy of Shame: the Fight to End HIV Segregation in Prison Continues
09/13/2012 - Alabama segregates all prisoners with HIV, and houses them separately from all other prisoners - it's an HIV ghetto. As soon as you walk into Limestone Correctional Facility, the prison where Alabama houses all male prisoners with HIV, you know who has the virus: they are forced to wear a white armband day and night.

9th Annual "Passions" Fundraiser for Dr. Peter AIDS Foundation
September 13, 2012 - Amazing! It was an amazing effort and success to raise money for such a good cause. On September 9th, 24 of Vancouver's well established restaurants and chefs came together to support the Dr. Peter AIDS Foundation. The evening was hosted at the Dr. Peter Centre in downtown Vancouver and attracted over 250 guests. It was a night of fine hors d'oeuvres and wine from some of Vancouver's favourite upscale restaurants.
Read more...
Out About HIV
September 13, 2012 - "I am HIV-Positive," can be one of the most difficult things to say. It can change the way others look at you or treat you and it leaves an indelible impression that people will always associate with you. Saying those words has power -- the power to complicate lives and upend relationships or the power to bring people together and demonstrate courage and determination. Being out about HIV creates change and that is what we hope to accomplish with OutAboutHIV.org.
Read more...


HIV vaccine trials struggle to enrol women
By Esther Nakkazi - A low number of women participating in clinical trials of HIV/AIDS vaccines in developing countries is continuing to frustrate scientists' efforts to tell whether they are effective in protecting women.

RUNNING WITH THE KENYANS, Dec. 1, 2012, WORLD AIDS MARATHON, Kisumu, Kenya
September 13, 2012 - The Richard M. Brodsky Foundation, a 501(c) 3 public charity and the Kisumu World AIDS Marathon Group will be co-sponsoring the 7th annual 2012 World AIDS Marathon, half-marathon, various relays and children's walk with the Kisumu World AIDS Marathon group.



Ukraine to lead the AIDS response in Eastern Europe
September 13, 2012 - A senior delegation from Ukraine led by the Vice-Prime-Minister and Minister of Health, Raisa Bogatyrova met with UNAIDS Executive Director Michel Sidibé at the UNAIDS Headquarters in Geneva on 12 September 2012. During the meeting, they discussed the existing challenges and opportunities for an effective HIV response in the country.
Read more...
'Berlin Man,' doctor convinced HIV cure is real
September 12, 2012 - (AP) - More than five years after a radical treatment, a San Francisco man and his German doctor are convinced that he remains the first person cured of infection with HIV, the virus that causes AIDS.
Read more...
Government of Canada supports International AIDS Vaccine 2012 Conference
Vaccine research integral to ending AIDS pandemic
September 12, 2012 - Boston, Massachusetts - Government of Canada delegates joined researchers, clinicians, private sector partners and public health experts in Boston, September 9-12, 2012, to work towards advancing HIV vaccine science at the AIDS Vaccine 2012 conference, the largest and most diverse meeting of its kind.

Research underscores Truvada's potency in preventing the transmission of HIV
September 12, 2012 - New research from an international team of HIV/AIDS experts has reaffirmed the effectiveness of Truvada-the first and only medication approved by the FDA for HIV prevention. Led by Gladstone Investigator Robert Grant, MD, MPH and Peter Anderson, PharmD, at the University of Colorado, the research provides the first estimate of the drug concentration levels needed for Truvada to prevent the spread of HIV/AIDS-expanding our understanding of Truvada's potency and opening the door to new dosing strategies.
Read more...
Scientists develop technique to decipher the dormant AIDS virus concealed in cells
September 11, 2012 - Scientists at the Gladstone Institutes have gotten us one step closer to understanding and overcoming one of the least-understood mechanisms of HIV infection-by devising a method to precisely track the life cycle of individual cells infected with HIV, the virus that causes AIDS.
Read more...
Middle-aged people with HIV have a high risk of falls
11 September 2012 - Falls are common among middle-aged people with HIV, US investigators report in the online edition of the Journal of Acquired Immune Deficiency Syndromes. Over twelve months, almost a third of people in the study (30%) experienced a fall.
Read more...
HIV-positive people have heart attacks younger but receive later care
10 September 2012 - People with HIV had heart attacks at a younger age than HIV-negative individuals and were about 50% more likely to die after an acute myocardial infarction, according to a study presented yesterday at the 52nd Interscience Conference on Antimicrobial Agents and Chemotherapy (ICAAC) in San Francisco.
Read more...
Health Canada warns about unlicensed HIV, STD home testing kits
Sep. 10, 2012 - Health Canada is warning consumers about an Internet-based company that is trying to sell home testing kits for HIV and a number of other sexually transmitted infections.
Read more...


Cellectis: A step towards a new therapy for AIDS
Cellectis publishes genome engineering advance in Nature Methods
Paris, France, September 10th, 2012 - Cellectis (Alternext: ALCLS), the French Genome engineering specialist, proudly announces the publication of a collaborative paper in Nature Methods1, one of the most prestigious journals for presenting new methods in biotechnology. The manuscript describes an improvement in current DNA targeted modification methods which could be adapted to the production of HIV resistant immune cells.


"The Right to Health: Canadian NGO activism for global access to AIDS treatment and other drugs"
Free public lecture on AIDS treatment access -- University of Calgary
Join us for a public lecture by one of Canada's leading AIDS activists and legal experts on the struggle for access to medicines.
Date: Wednesday, Sep 26, 2012 - 5:00pm - 6:30pm
Location: University of Calgary, 2500 University Drive NW - The Gallery Hall, Main Floor, Taylor Family Digital Library
Presenter/Speaker: Richard Elliott, Executive Director, Canadian HIV/AIDS Legal Network

High rate of infections in people with HIV receiving Bio-Alcamid treatment for facial lipoatrophy
10 September 2012 - Bio-Alcamid treatment for HIV-related lipoatrophy is associated with a high-rate of infectious complications, Canadian investigators report in the online edition of Clinical Infectious Diseases. The infections typically developed years after initial therapy with Bio-Alcamid and dental work and facial manipulation were risk factors.
Read more...
Photos: Vancouver chefs create unique bites in support of Passions 2012
September 10, 2012 - The ninth annual Passions fundraiser benefiting the Dr. Peter AIDS Foundation took place at the Dr. Peter Centre (1110 Comox Street) on September 9. The event featured tasting plates created by 24 chefs and restaurants from across the Lower Mainland, wine from New Zealand Winegrower, beer from R&B Brewing Co., gin-based cocktails, live DJ music, salsa dancers, contortionists, and a live and silent auction.
Read more...
New research helps explain why AIDS vaccine has been so difficult to develop
September 9, 2012 - For decades, a successful HIV vaccine has been the Holy Grail for researchers around the globe. Yet despite years of research and millions of dollars of investment, that goal has still yet to be achieved. Recent research by Oregon Health & Science University scientists explains a decades-old mystery as to why slightly weakened versions of the monkey AIDS virus were able to prevent subsequent infection with the fully virulent strain, but were too risky for human use, and why severely compromised or completely inactivated versions of the virus were not effective at all.
Read more...


Cancer Drug Finds HIV Hidden in the Body
09/08/2012 - Recently, researchers discovered that a drug used to treat cancer can find and attack HIV-infected cells. Researchers say the discovery is an important step in the effort to find a way to cure those infected
Read more...
HIV researcher warns against protracted data freeze
September 7, 2012 - Dr. Julio Montaner says access to drug data is critically important for those in the health field
A freeze on access to medical data from the B.C. government has the potential to seriously undermine the health care system if it goes on too long, a prominent Vancouver medical researcher said Friday.
Read more...


AIDS Vancouver 30th Anniversary!
Calling all former volunteers, staff, board members and clients to help us celebrate our 30th Anniversary in 2013.
We Want to Hear Your Story!
Help us celebrate by getting in touch, sharing your experiences, and then join us for the 2013 Pride Parade!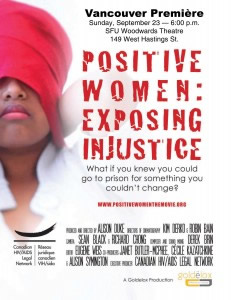 Positive Women: Exposing Injustice - Vancouver Premiere!
What if You Knew You Could Go to Prison for Something You Couldn't Change?
When: SUNDAY, September 23 - 6:00pm
Where: SFU Woodwards Theatre, 149 West hastings, Vancouver, BC.

Life-expectancy jump astounds
September 7, 2012 - Residents approach average lifespans; Insite, more detox credited
At the height of the AIDS epidemic in 1996, life expectancy in the DTES was more than nine years lower than the B.C. average.
Read more...
Few HIV-positive people taking aspirin for the prevention of cardiovascular disease
07 September 2012 - Less than a fifth of people with HIV who qualify for aspirin therapy, for the prevention of cardiovascular disease, are receiving such treatment, US investigators report in the online edition of Clinical Infectious Diseases.
Read more...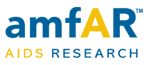 New Report Calls for Rethinking Battle Against HIV/AIDS Among Gay Men in U.S
NEW YORK, September 6, 2012 - Recent science and policy advances could be turning point in the domestic gay epidemic
AIDS continues to pose a grave threat to gay men in the United States, but recent scientific advances and the promise of expanded access to health services through health reform mean major progress can be made, according to a new issue brief released by amfAR, The Foundation for AIDS Research and Trust for America's Health (TFAH).

HIV and antiretroviral therapy increase risk of cardiovascular disease, shows meta-analysis
06 September 2012 - People with HIV have an increased risk of cardiovascular disease, and the risk is higher still for those taking antiretroviral therapy, results of a meta-analysis published in HIV Medicine show.
Read more...
Passions celebrates food and wine, benefits Dr. Peter AIDS Foundation
September 5, 2012 - Passions, an annual food and wine fundraiser benefiting the Dr. Peter AIDS Foundation, takes place Sunday (September 9) at the Dr. Peter Centre (1110 Comox Street) in Vancouver's West End. Now in its ninth year, Passions features dishes created by 24 Lower Mainland restaurants and chefs, a champagne reception, live DJ music, and silent auction.
Read more...


This Positive Life: Life After Being Cured
September 5, 2012 - An Interview With Timothy Brown
Welcome to This Positive Life! We have with us Timothy Brown, known to the world as the "Berlin Patient" or the first man cured of HIV. Timothy was diagnosed in 1995 at age 29 while studying and living abroad in Berlin. Yet the worst had yet to come. In 2006, he was diagnosed with leukemia. Enter Dr. Gero Hütter, who introduced the novel idea of transplanting stem cells from an HIV-resistant donor and the rest is history.
Read more & Watch Video...
Suit over HIV inmate segregation going to trial
September 5, 2012 - MONTGOMERY, Ala. (AP) - A lawsuit seeking to end Alabama's distinction of being one of two states that still segregates HIV-infected prisoners is going to trial under a federal judge's order Wednesday.
Read more...
Chronic hepatitis C virus infection increases risk of death from both liver disease and non-liver-related causes
05 September 2012 - As well as increasing the risk of death from liver disease, chronic hepatitis C virus infection increased the risk of death from circulatory and kidney disease as well as several non-liver-related cancers, investigators report in the August 15th edition of the Journal of Infectious Diseases.
Read more...
Treated Vaginal Ring Prevents HIV in Monkeys
WEDNESDAY, Sept. 5 (HealthDay News) - Experts hope the technique might one day curb transmission in humans
A vaginal ring that releases an anti-HIV drug protected laboratory monkeys against infection, a new study says.
Read more...


MD-VOD : HIV/AIDS with Dr. David Hardy
Sep 4, 2012 - Today on MD-VOD, Dr. John Kennedy is joined by Dr. David Hardy, Director of the Division of Infectious Diseases at Cedars-Sinai Medical Center and Professor of Medicine at the David Geffen School of Medicine at UCLA, to discuss HIV/AIDS.

Vancouver can CHANGE HIVSTORY:The beginning of the end of HIV
September 4, 2012 - Vancouver has reached a tipping point in the battle against HIV. It has the treatments, the expertise and the testing available to spur "the beginning of the end of HIV," according to a new campaign launched this summer.
Read more...


THE STIGMA PROJECT
The Stigma Project seeks to eliminate the stigma of HIV/AIDS on a global scale, through awareness, art, provocation, education and by inspiring a spirit of living "HIV Neutral."
The Stigma Project seeks to create an "HIV Neutral" world, free of judgment, fear, discrimination and alienation by educating both positive and negative individuals from all walks of life about the constantly evolving state of the epidemic. We seek to reduce the HIV infection rate through knowledge, awareness, and effective marketing and advertising. Ultimately we see a future where the world is free of HIV/AIDS.

"A picture is worth a thousand words": Photo Sharing at AIDS 2012
September 4, 2012 - By Michele Clark, AIDS.gov Managing Director
In the HIV community, photo sharing campaigns provide a means to mobilize around the HIV epidemic. In July, AIDS 2012 conference participants had an opportunity to participate in several photo sharing campaigns, such as the Turning the Tide Exit Disclaimer, Let's Stop HIV Together, and Facing AIDS. These efforts helped to provide additional links for individuals to HIV services and general HIV information.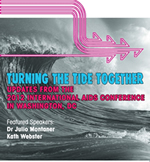 TURNING THE TIDE TOGETHER
UPDATES FROM THE 2012 INTERNATIONAL AIDS CONFERENCE IN WASHINGTON, DC
A COMMUNITY FORUM - THURSDAY - SEPTEMBER 20TH - 6 - 8PM
FEATURED SPEAKERS:
Dr. Julio Montaner
Kath Webster
Join Positive Living BC as we hear about the latest updates to come out of the conference.

St. Paul's Persistent Hero
September 4, 2012 - Internationally recognized as a leader in his field, he's already saved thousands of lives by creating the world's first anti-HIV cocktail, a treatment known as Highly Active Retroviral Therapy or HAART for short. HAART is recognized around the world as the go-to solution in turning a deadly epidemic into a chronic but manageable condition.
Read more...


HIV Treatment Use Increases in the U.S.
September 3, 2012 - Between 2000 and 2008, the proportion of HIV-infected patients in the U.S. receiving effective treatment known as highly active antiretroviral therapy (HAART) increased, and HIV-infected patients appeared to be less infectious and have healthier immune systems at death, according to a study led by researchers at the Johns Hopkins Bloomberg School of Public Health. The study was nested in the NA-ACCORD (North American AIDS Cohort Collaboration on Research and Design), which is the largest cohort of HIV-infected adults in North America. The findings are published in the September 4 edition of Annals of Internal Medicine.



AIDS Spreading Fast Across East Europe
KIEV, Sep 3 2012 (IPS) - Despite pledges from governments across Eastern Europe and Central Asia to fight HIV/AIDS - one of the eight Millennium Development Goals - the region has the world's fastest-growing HIV epidemic.
Read more...
Design help for drug cocktails
2-Sep-2012 - Harvard researchers create a mathematical model that helps to design efficient multi-drug therapies
For years, doctors treating those with HIV have recognized a relationship between how faithfully patients take the drugs they prescribe, and how likely the virus is to develop drug resistance. More recently, research has shown that the relationship between adherence to a drug regimen and resistance is different for each of the drugs that make up the "cocktail" used to control the disease.

Anti-HIV drug simulation offers 'realistic' tool to predict drug resistance and viral mutation
2-Sep-2012 - Computer model should help develop better anti-HIV drug combination therapies
Pooling data from thousands of tests of the antiviral activity of more than 20 commonly used anti-HIV drugs, AIDS experts at Johns Hopkins and Harvard universities have developed what they say is the first accurate computer simulation to explain drug effects.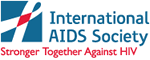 Brazil Extends Free ART to All With CD4 Count Below 500
01 September 2012 - Health Ministry official Ronaldo Hallal explained that recent studies show that the "earlier treatment begins, the better is the quality of life of a person infected with the HIV virus."




"A Day with HIV" on September 21 will Capture a Photographic Portrait of Living with HIV
Positively Aware magazine sponsors 3rd annual photo essay to be published in November/December 2012 issue
ON SEPT. 21st, take your best shot against HIV
Whether you're HIV negative or positive, live with HIV or care for someone with HIV, Positively Aware, is asking people to share their stories through the lens of a camera on one, single day, September 21. The second annual A Day with HIV in America will capture the collective portrait of those living with HIV to help remove the stigma of HIV and to advance a community of care and support.

====================================