Positively Positive - Living with HIV/AIDS:
HIV/AIDS News Archive - August 2014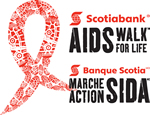 Scotiabank AIDS Walk for Life: Lace Up and Walk On!
Ottawa, August 31, 2014 - Making a difference to the lives of people living with HIV/AIDS is now easier than ever before.
From September 13-21, people across the country will lace up their shoes and take a stroll through the streets of their communities during the annual Scotiabank AIDS Walk for Life. This annual event helps participants show their solidarity for the thousands of Canadians living with, affected by, and at risk of contracting HIV/AIDS.

Experts issue warning on pill to prevent HIV
August 31st 2014 - Nairobi, Kenya - A new study published in the Journal of Acquired Immune Deficiency Syndrome shows that few participants had taken the drug daily as required hence compromising its effectiveness.
Read more...
The early cost of HIV
August 30, 2014 - SACRAMENTO, Calif. - Inflammatory response breaks down intestinal lining, but help may come from friendly bacteria
Researchers at UC Davis have made some surprising discoveries about the body's initial responses to HIV infection. Studying simian immunodeficiency virus (SIV), the team found that specialized cells in the intestine called Paneth cells are early responders to viral invasion and are the source of gut inflammation by producing a cytokine called interleukin-1 beta (IL-1ß).



HIV/AIDS Cases Rise Among Young in Thailand
August 30, 2014 - An increasing number of young people in Thailand are becoming infected with HIV, the virus that causes AIDS.
The United Nations Childrens Fund released a report about HIV on August 25th. The report said people in Thailand between the ages of 15-24 have about 70 percent of the HIV infections caused by sex.
Read more...
HIV/AIDS: Success Becomes the Enemy
August 30, 2014 - In Yamuna Bazaar, under the flyovers of modern Delhi, a virtual sea of broken bodies can be seen -- hundreds of homeless men who live by pulling a rickshaw or sorting and selling garbage. They left their homes in the poverty belts of North India, in search of work in the big city.
And this is where most of them end up, a place with high prevalence of injecting drug use and HIV infection.



Scotiabank Passions
Vancouver, BC, August 29, 2014 - Tickets on Sale NOW for Scotiabank Passions: Sunday September 14, 2014
To celebrate a new decade of this event, we're taking Scotiabank Passions to another level - including a new and exciting venue: The Imperial!

The 90-90-90 solution to AIDS pandemic
Aug. 29 2014- The AIDS world is dealing with something unprecedented: good news. Bear in mind that "good" is a relative term, especially when dealing with the worst pandemic in human history. But the data are still noteworthy:
There were 1.5 million AIDS deaths last year, down from 2.4 million a decade ago;
There were 2.1 million new infections, down from a peak of 3.4 million;
The number of people living with HIV has held steady at 35 million
Read more...
TAPESTRY: The Faces of AIDS
Aug. 29 2014- Tapestry: The Faces of AIDS is the Museum's audiovisual version of the AIDS Memorial Quilt. It is an interweaving of personal experiences captured in video that inspire and empower those affected by HIV/AIDS. Tapestry videos reveal the depth of impact of the myths and stigma of the disease. Tapestry fortifies our understanding of the human consequences of the pandemic. Tapestry documents the compelling stories of people who are living and thriving in a new and different era of the AIDS epidemic -- an era that is less about death and more about life.
Read more...


HIV and AIDS cases in the Philppines, rising
Published on Aug 29, 2014- The Department of Health expressed its worries about the rising number of HIV and AIDS cases in the country, with 600 new cases being recorded last July.

The HIV 'Cure' Failed, But Doctors Believe It's 'The Beginning Of A New Chapter' For AIDS Research
Aug 29, 2014 - It was an exciting moment when doctors believed, even for just a short period of time, that a cure for HIV was on the horizon.
Read more...
Prophets risk arrest over HIV cure claims
Aug 29, 2014 - PROPHETS who claim to be able to cure HIV/AIDS and other diseases such as cancer risk arrest for urging sufferers to stop taking their medications, a government minister said Thursday.
Read more...
Uganda's gay rights and sex worker activists answer your questions about HIV prevention
August 29, 2014 - As HIV infections and AIDS-related deaths around the world fall, rates in Uganda have been on the rise in recent years. Part of the problem, according to many of the world's top public health experts, is that the populations most at risk for HIV infection - including gay men and sex workers - face laws that do little but increase stigma, drive these groups underground and make them reluctant to seek life-saving diagnosis and treatment. Among the most problematic laws, they say, are the the U.S. "anti-prostitution pledge" and Uganda's Anti-Homosexuality Act. (The law was ruled invalid by a Ugandan court on Aug. 1 due to a technicality but is likely to resurface.)
Read more...
Visceral leishmaniasis-HIV coinfection: Time for Concerted Action
August 29, 2014 - VL-HIV coinfection is an emerging global problem. It is on the rise in South-America and the Indian subcontinent, which harbours more than half of the global VL burden. In North-West Ethiopia, up to 40% of patients with VL were found to be co-infected with HIV, mainly among seasonal migrant workers.
Read more...
Sensory-tested drug-delivery vehicle could limit spread of HIV, AIDS
28 August 2014 - UNIVERSITY PARK, Pa. - A unique method for delivering compounds that could positively impact the global battle against HIV and AIDS may be possible, thanks to researchers in Penn State's College of Agricultural Sciences.
A semi-soft vaginal suppository made from the seaweed-derived food ingredient carrageenan and loaded with the antiviral drug Tenofovir provides a woman-initiated, drug-delivery vehicle that can protect against the spread of sexually transmitted infections during unprotected heterosexual intercourse, the researchers said.
Read more...


Mental Health & HIV: What You Should Know
April 28, 2014 - As AIDS.gov's HIV Basics page on HIV and mental health explains, mental health refers to your emotional, psychological, and social well-being. Your mental health affects how you think, feel, and act, and it also helps determine how you handle stress, relate to others, and make choices. That's important for all people, including people living with HIV.

The Lancet HIV: a journal for a new era of AIDS
28 August 2014 - Now is a critical moment in the fight against HIV/AIDS. Despite frequent proclamations that the end of AIDS is within reach-and a pervasive sense among much of society that HIV is a treatable disease-the job of controlling this most devastating of epidemics is certainly not done. Around 2 million people are newly infected with HIV each year. Access to treatment in key populations is stagnating. Too many people entering HIV care are lost to follow-up. Millions of people living with HIV are underserved at best, ignored or stigmatised at worst. Moreover, as HIV disease evolves to become a chronic infection for those receiving treatment, the interaction of the virus and its medication with other chronic conditions will present a host of new challenges. The Lancet HIV is a journal for a new era in the history of HIV/AIDS.
Read more...
Nearly 600 new HIV cases recorded in July
August 28, 2014 - The Department of Health (DOH) reported on Thursday almost 600 new cases of human immunodeficiency virus (HIV) in the month of July en route to establishing a new record high in the country.
Read more...


The Farha Foundation and Holt Renfrew Partner Against HIV/AIDS With Farha En Vogue Chez Holt
MONTREAL, QUEBEC--(Marketwired - Aug. 27, 2014) - Exclusive VIP Night of Cocktails, High Fashion and Philanthropy in Downtown Montreal
The Farha Foundation, Quebec's leading HIV/AIDS fundraising organization, is pleased to announce Farha en Vogue Chez Holt, an exclusive VIP shopping event to be held on September 9, 2014 from 6 p.m. - 9 p.m. at Holt Renfrew Montreal. Holt Renfrew is generously donating 10% of every purchase made during this special shopping night to the Farha Foundation and attendees will have a chance to win one of three cosmetic gift sets valued at up to $1,000.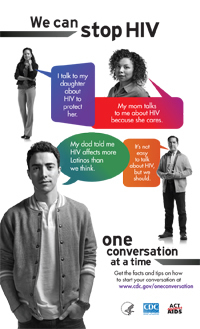 New CDC campaign urges Latinos to speak up about HIV
August 27, 2014 - We Can Stop HIV One Conversation at a Time inspires open discussion
The Centers for Disease Control and Prevention today launched the We Can Stop HIV One Conversation at a Time campaign, a new national, bilingual communication campaign that encourages Latinos to talk openly about HIV with their families and friends. Although more than 220,000 Latinos are living with the virus, studies have found that many in the community do not talk openly about HIV risk, prevention, or testing.



US: dotHIV provides domains to raise money for HIV research and prevention
August 27, 2014 - A Berlin-based organisation is using digital innovation to raise money for HIV and AIDS research and prevention.
The initative, called dotHIV, provides web addresses with the ending .hiv to companies and non-profits to raise awareness and funds for HIV and AIDS.
Read more...
'A Day With HIV 2014' Aims To Break Down HIV Stigma
August 27, 2014 - HIV stigma needs to be a thing of the past, and there's an awesome way you can help change public perception.
For the fifth year in a row, Positively Aware and TPAN are sponsoring "A Day with HIV," an HIV photo campaign. The initiative invites people from all around the world to take and submit a photo from their life at some point during the day on Sept. 9 in order to raise awareness about what it means to live in a world with HIV.
Read more...


'Incredible ambassador of science'
Aug. 26, 2014 - SHaving discovered HIV, Dr. Françoise Barré-Sinoussi wants a curecure
French virologist Dr. Françoise Barré-Sinoussi, who shared the Nobel prize in medicine for her 1983 discovery of the retrovirus that causes AIDS, told a packed auditorium at Fred Hutchinson Cancer Research Center Tuesday that she is "personally convinced we can reach permanent remission-a functional cure" for HIV.



Novel immune-suppressant vaccine completely blocks HIV infection in monkeys: human trials planned
26 August 2014 - A novel and relatively simple vaccine that can be administered orally has managed to completely block rectal infection with SIV, the monkey equivalent of HIV, in rhesus macaques and produced rapid re-suppression of viral load in monkeys who were previously infected with SIV.



Scotiabank Passions - a benefit for the Dr. Peter AIDS Foundation
Vancouver, BC, August 2014 - FOOD FOR A CAUSE 11th annual Scotiabank Passions gala celebrates local culinary talent on September 14th
Tickets on sale now for gala benefiting the Dr. Peter AIDS Foundation
One of Vancouver's most anticipated culinary events, Scotiabank Passions - a benefit for the Dr. Peter AIDS Foundation, invites the whole community to celebrate its 11th year on Sunday, September 14, 2014. From 5 p.m. to 9 p.m., guests will not only partake in delicious bites and drinks from more than 20 of the city's top chefs, but also revel at a new location as the gala enters its second decade at a new venue, The Imperial Vancouver at 319 Main Street. This fundraising gala has raised more than $1 million for HIV/AIDS care since its inaugural launch in 2003.



Addiction and survival with HIV
26 August 2014 - Researchers in Switzerland recently investigated the impact of the use of street drugs on the health and well-being of HIV-positive people. They found that people who engaged in drug use-whether or not drugs were injected or taken by other means-had reduced survival compared to HIV-positive people who did not use drugs. This impact on survival occurred because researchers found that addiction and its consequences likely had multiple effects on the lives of some HIV-positive people, causing interruptions in therapy, disengagement in care and other unfortunate outcomes.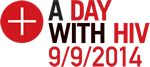 Picture A Day with HIV
CHICAGO, Aug. 26, 2014 - Fifth Annual A Day with HIV Initiative Empowers Everyone to Take Your Best Shot Against HIV
On one day, Tuesday, September 9, Positively Aware and TPAN are inviting everyone around the world, regardless of HIV status, to get in the picture and participate in A Day with HIV, the magazine's fifth annual anti-stigma photo campaign. On 9/9/2014 people across the world, whether HIV-positive or negative, will visually capture and share a moment of their day - A Day with HIV - to focus attention on what it means to live in a world with HIV.



7th Annual CELEBRITY DIM SUM
September 27, 2014
- 11am - 1pm
- Floata Seafood Restaurant
- 180 Keefer St, Vancouver
The Annual Celebrity Dim Sum is heading into its seventh year. The Celebrity Dim Sum is a signature fundraising event for AIDS Vancouver, attracting high-level donors as well as a variety of Vancouver celebrities.
Every year this event proves to be a delectable Dim Sum brunch to remember, with all proceeds going towards AIDS Vancouver's Community Outreach Program: providing outreach HIV information, education and support to people who are a high risk of contracting HIV.



A voice for HIV cure: Scientists, activists gather for Hutch conference
Aug. 25, 2014 - Scientists, activists gather for Hutch conference on gene therapy and hope for an HIV cure
Matt Sharp is no scientist. But when he joins researchers from around the country tomorrow for a conference on using gene therapy to cure HIV, he will bring a perspective that few others in the room can match.

FDA takes action against Georgia dietary supplement manufacturer
August 25, 2014 - BioAnue's products were sold as supplements but were unapproved new drugs because they were marketed as treatments for conditions including cancer, HIV/AIDS, heart disease, chronic obstructive pulmonary disease, and diabetes, without approval from the FDA, according to the court order. The order was signed on July 23, 2014 in the United States District Court for the Middle District of Georgia.

The stigma and complexity of HIV
August 25, 2014 - Since the Human Immunodeficiency Virus (HIV) epidemic was first identified in the early 1980s, there has been a considerable decrease in the annual number of new HIV infections in B.C. and Canada. Unfortunately, there is a new trend that reverses some of those gains.
Read more...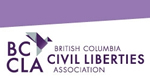 DEATH WITH DIGNITY: Disability and Rights Groups File Arguments in Death with Dignity Supreme Court Case Arguing Ban on Assisted Dying is Unconstitutional
TORONTO, ON (August 25, 2014) - Supporters of case speak out for compassion and choice at the end of life
Interveners who support the right to assisted dying for the seriously and incurably ill rallied today to mark the filing of their arguments in the BC Civil Liberties Association's (BCCLA) landmark death with dignity case.

Over two million adolescents living with HIV worldwide
August 25, 2014 - ISLAMABAD: Over two million adolescents between the ages of 10 and 19 years are living with HIV worldwide, and many do not receive the care and support that they need to stay in good health and prevent transmission.
Read more...
Government weary of public response to HIV and Aids scourge
August 25, 2014 - ISLAMABAD: According to statistics on the effects of the disease that continues to tear families apart while affecting the overall performance of the economy, Homa Bay has been ranked as the county with the highest new HIV/Aids infection rate, with Nairobi bearing the burden of most people living with the deadly virus at 177,552.
Read more...
Anglican Bishop speaks against discrimination of People Living with HIV
Salima, August 25, 2014 - Anglican Bishop for Lake Malawi Diocese Rev. Bishop Francis Frank Kaulanda has stressed that the Anglican Church does not tolerate stigma and discrimination of people based on their HIV status.
Read more...
Amazing HIV+ Gay Men: Matthew Zavala
August 25, 2014 - Matthew Zavala works at Los Angeles's Children's Hospital's HIV Risk Reduction Program helping (in particular, but not exclusively) young gay and bisexual men and transgender youth of color, who are disproportionately impacted by HIV and AIDS.
Read more...
SA Today: A Mind-Shift is needed to win the war against HIV and AIDS
August 25, 2014 - According to a report by the Human Sciences Research Council (HSRC) released earlier this year, over 400 000 new infections occurred in South Africa in 2012. This now ranks us number one in HIV incidence in the world, with females experiencing far higher rates of infection than males.
Read more...
Red Ribbon Road highlights 'epidemic' Saskatchewan HIV rates
August 24, 2014 - SASKATOON - 20th Street West was covered with red ribbons Sunday, symbolizing support for those living with HIV in Saskatchewan.
According to the Public Health Agency of Canada, Saskatchewan's HIV rate is double the national average and Saskatoon has the highest HIV rate in the country.
Read more...
Local HIV survivor speaks out
08/24/2014 - Eric Evans has been working with AIDS advocacy in Louisiana for three years. He said it is important to end the stigma that's associated with HIV/AIDS.



Call for Members - OHTN Governance Committee
August, 2014 - In an effort to best reflect the communities we serve, the OCS Governance Committee would particularly like to express our desire for applicants from different genders, ethno-cultural backgrounds, and geographical areas. We also encourage younger applicants (to represent the "youth" in our cohort) to apply, along with anyone who identifies with an HIV priority population in Ontario or has significant experience working with any of the priority populations.

TORONTO HIV/AIDS RESEARCH ETHICS BOARD RECRUITING VOLUNTEERS
August, 2014 -: Please apply by October 15, 2014
The University of Toronto HIV/AIDS Research Ethics Board (HIV/AIDS REB) is looking for volunteers t serve as community members. This unique REB is composed of 50%+1 community members and has the task of reviewing all HIV-related research at the university, as well as research from community-based organizations.
Candidates should have some knowledge of HIV research and no current affiliation to the University of Toronto. They should have an interest in research and preferably have had experience as a participant and/or as a researcher themselves..

Life still a struggle for 'AIDS colony' families
23 August 2014 - The former residents of Borei Keila trucked out to Tuol Sambo after losing their homes in 1999 are managing to eke out an existence. But for most 'it's not a happy life'
Five years ago this summer, more than 40 HIV/AIDS-affected families from Borei Keila in Phnom Penh were trucked 22 kilometres along a bumpy, dusty road to the village of Tuol Sambo, where they were left to live in 3.5-metre-by-4.5-metre corrugated metal sheds.
Read more...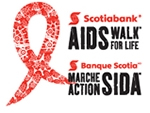 Scotiabank AIDS Walk for Life 2014: Don't Just Stand There - Walk with Us!
What: Scotiabank AIDS Walk for Life - Ottawa
When: Saturday, September 13, 2014
12:00PM Registration; 12:00PM Community Fair; 1:00PM Family Fun Obstacle Course and Jousting Competition; 1:30PM Opening Ceremonies; 1:55PM Mayor and Partner agencies EDs cut opening ribbon. Carleton University's Kappa Sigma Fraternity leads the walk out 2:00PM celebration walk begins
Where: Snider Plaza, 150 Bank Street
This year, the Scotiabank AIDS Walk for Life Ottawa will be celebrating 25 years of the annual Walk. The Walk seeks to increase awareness of HIV/AIDS nationally and raise much-needed funds to support seven local organizations that provide HIV/AIDS related services in the community.

Botswana told to pay for foreign prisoners' HIV treatment
GABORONE, Aug 22 - Botswana's High Court on Friday ordered the government to provide treatment to HIV-positive foreign prisoners at the state's expense.
Read more...
Aboriginal people key to fight HIV/AIDS
August 22, 2014 - Indigenous groups getting a voice at the International AIDS Conference
Now, more than ever, Aboriginal Peoples are being recognized as a key population in the fight against HIV/AIDS.
While on the international stage, Canada is seen as a country that supports indigenous groups' work to end HIV/AIDS; it's also used as a warning to other nations to show the need to get culturally appropriate programing of HIV prevention to First Nation communities.
Read more...


ViiV Healthcare receives FDA approval for Triumeq®
London, UK, 22 August, 2014 - ViiV Healthcare announced today that the US Food and Drug Administration (FDA) has approved Triumeq® (abacavir 600mg, dolutegravir 50mg and lamivudine 300mg) tablets for the treatment of HIV-1 infection.1 Triumeq is ViiV Healthcare's first dolutegravir-based fixed-dose combination, offering many people living with HIV the option of a single-pill regimen that combines the integrase strand transfer inhibitor (INSTI) dolutegravir, with the nucleoside reverse transcriptase inhibitors (NRTIs) abacavir and lamivudine.



AHF Launches 'PrEP Facts' Ad Campaign Cautioning Against Wider Use of Flawed HIV Prevention Strategy
LOS ANGELES (August 22, 2014) - Eight major studies show scientific data do not support the large-scale use of Truvada as a community-wide public health intervention to prevent transmission of HIV-despite recent recommendations by the CDC and World Health Organization. Medication adherence is the main issue: Even in carefully monitored clinical trials, many study participants simply did NOT take Truvada every day as prescribed.
Citing poor drug adherence by individuals enrolled in eight major clinical research trials on the use of Gilead's AIDS treatment, Truvada, for use as pre-exposure prophylaxis (PrEP) as a possible method of HIV prevention, advocates from AIDS Healthcare Foundation (AHF) have launched a new national 'PrEP Facts' ad campaign cautioning individuals, community organizations and government bodies against the widespread scale up of PrEP for HIV prevention.


Passions fundraiser for Dr. Peter AIDS Foundation moves to Imperial for 2014
Aug 21, 2014 - A NEW VENUE for a new decade.
A decade ago, the sign said "20 years".
The 11 th annual Scotiabank Passions gala, which raises funds in support of the Dr. Peter AIDS Foundation, will take place on September 14. After spending a decade at the Dr. Peter Centre in the West End, the event moves to the Imperial Vancouver (319 Main Street) this year.

Uganda President Yoweri Museveni Signs Callous Law Criminalizing HIV and AIDS Transmission
08.21.14 - (PRESS RELEASE) - New law threatens human rights of Ugandans, violates citizens' privacy rights and forces testing on pregnant women
Uganda's President Yoweri Museveni signed legislation this week criminalizing the transmission of HIV, a measure that allows doctors to violate confidentiality and disclose their patients' HIV status without consent and calls for mandatory testing for pregnant women and their partners in violation of their human rights.

Fungus Deadly to AIDS Patients Found to Grow on Trees
August 21, 2014 - Durham, NC - Researchers have pinpointed the environmental source of fungal infections that have been sickening HIV/AIDS patients in Southern California for decades. It literally grows on trees.

AIDS advocate: 'We are beginning to lose control of the epidemic'
Aug. 21, 2014 - In 1986, with much of the country still trying its best to ignore the growing AIDS epidemic, a small community-minded gesture would lead to an event that has continued for nearly three decades.
Read more...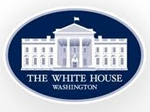 Advancing an AIDS-Free Generation by Accelerating Children's Treatment
August 21, 2014 - Earlier this month, at an event co-hosted by the Office of First Lady Michelle Obama at the African Leaders Summit , several new steps towards advancing the President's goal of an AIDS-free generation were announced. The U.S. President's Emergency Plan for AIDS Relief (PEPFAR) and the Children's Investment Fund Foundation (CIFF) launched the Accelerating Children's HIV/AIDS Treatment (ACT) Initiative. ACT is a $200 million initiative ($150 million from PEPFAR and up to $50 million from CIFF) to double the number of children receiving life-saving antiretroviral therapy (ART) across ten African countries over the next two years.



Syphilis rates continue to rise in Vancouver
August 21, 2014 - Public health officials are renewing their call for men who have sex with men to get tested for syphilis as 2013 figures show the number of cases has surpassed the 2012 rate, which was already the highest in decades.



President of Uganda signs HIV criminalisation bill into law
20th August 2014 - Ugandan President Yoweri Museveni has signed a bill into law criminalising HIV transmission.
The law imposes a fine and a ten-year prison sentence for "intentional transmission of HIV" and five years for "attempted transmission of HIV."
The legislation also allows for some compulsory testing and would enable courts to order the release of individuals' HIV status without consent.
Read more...
HIV risk rising among seniors
August 20, 2014 - "Did you know seniors is one of the fastest growing groups of newly diagnosed cases of HIV?" Fennell asked. "We're healthier, we're living longer, and we're re-discovering the joys of dating and all the stuff that goes with that. But seniors don't talk about sex openly. Back in the day condoms were only considered useful as a contraceptive. Now we offer free condoms for seniors here at the centre to keep them safe. I just heard it on the radio and they said it best - if you're sexually active, you're at risk for getting HIV/AIDS- can't say it more plainly than that."
Read more...
Taking 'The Condom Pledge': Penn Student's Project Leads to Global Changes
August 20, 2014 - Jason Parad is changing lives, and he's doing it with condoms. As part of a dual master's degree in public health and bioethics at the University of Pennsylvania's Perelman School of Medicine, Parad launched The Condom Pledge, a campaign calling for youth to promise to use condoms during sex and to publicize their oaths.
Read more...
New report finds missing and incomplete data imperils the global HIV/AIDS response
August 19, 2014 - A new report from amfAR, The Foundation for AIDS Research, and AVAC outlines the need for a new approach to tracking data to guide the key decisions that shape the response to the HIV/AIDS epidemic.
Critical and expensive decisions made with incomplete data are undermining the response-even as the systems for collecting this data continue to improve, the report found. Data Watch: Closing a Persistent Gap in the AIDS Response outlines corrective steps to sustain and expand the progress made in the past few years in the AIDS response and lays out key areas where better, more complete data is needed.
Read more...


Canadian researchers point to CMV as a problem for the immune system
19 August 2014 - Researchers in Newfoundland and Nova Scotia have been conducting studies of the immune system to try to understand the impact of HIV and other viruses. Their findings suggest that co-infection with a member of the herpes virus family, CMV (cytomegalovirus), may be partially responsible for the incomplete recovery of the immune systems of ART users.

Intimacy a strong motivator for PrEP HIV prevention
PROVIDENCE, R.I. [Brown University] - Many HIV-negative gay or bisexual men in steady relationships with other HIV-negative men don't always use condoms out of a desire for intimacy. That same desire, according to a new study, makes such men more inclined to use antiretroviral medications to prevent getting HIV, a practice known as PrEP.
Men in steady same-sex relationships where both partners are HIV negative will often forgo condoms out of a desire to preserve intimacy, even if they also have sex outside the relationship. But the risk of HIV still lurks. In a new study of gay and bisexual men who reported at least one instance of condomless anal sex in the last 30 days, researchers found that the same desire for intimacy is also a strong predictor of whether men would be willing to take antiretroviral medications to prevent HIV, an emerging practice known as pre-exposure prophylaxis or PrEP.
Read more...
George W. Bush plans return to Washington in September for AIDS event
August 19, 2014 - Since leaving office in 2009, former President George W. Bush hasn't seemed too nostalgic for his days in the White House.
But next month, Bush 43 will return to Washington to participate in an event focused on one issue he has carried on post-presidency: The HIV/AIDs fight.
Read more...
U.S. and Vietnam Support Integrated Care for Drug Users with HIV/AIDS
Hanoi, August 19, 2014 - Over the weekend, government leaders and public health experts convened for a conference to build "Towards a Comprehensive Care for Substance Users: Integration of Substance Use Disorders, HIV, and Other Services." The bi-annual conference is the only one of its kind in Vietnam to integrate substance use and HIV/AIDS.

Future phones to use blood and speech to monitor HIV, stress, nutrition
August 19, 2014 - David Erickson, professor of mechanical and aerospace engineering at Cornell University, will receive a $3 million National Science Foundation grant over five years to adapt smart phones for health monitoring.
Read more...
Domestically manufactured ARV medication warmly welcomed
August 19, 2014 - Indonesians living with HIV/AIDS now have wider access to antiretroviral (ARV) treatment as state-owned pharmaceutical company PT Kimia Farma has started producing Efavirenz, an ARV drug.
Read more...
Marking its 25th anniversary next month, the AIDS Walk for Life will hold its final event in London
August 19, 2014 - Next month's fundraising walk in London for HIV/AIDs, the 25th anniversary of the event, will be its last.
Read more...
Free HIV test pilot protects client privacy: Island Health
Aug. 19 2014 - The test is available at Medicine Shoppe pharmacies in Victoria at 104-1964 Fort St. and in Nanaimo at 22-1150 Terminal Park Ave. Free HIV testing is already available through community testing sites, hospitals, walk-in-clinics and through family physicians, said Island Health.
Read more...
Preparing for PrEP: Perceptions and Readiness of Canadian Physicians for the Implementation of HIV Pre-Exposure Prophylaxis
August 18 2014 - Recent evidence has demonstrated the efficacy of pre-exposure prophylaxis (PrEP) for HIV prevention, but concerns persist around its use. Little is known about Canadian physicians' knowledge of and willingness to prescribe PrEP. We disseminated an online survey to Canadian family, infectious disease, internal medicine, and public health physicians between September 2012-June 2013 to determine willingness to prescribe PrEP.
Read more...
The 20 Amazing HIV-Positive Gay Men of 2014
Aug. 18 2014 - Jakarta - In honor September's National Gay Men's HIV/AIDS Awareness Day, we're celebrating 20 great guys who are reinventing what it means to be HIV-positive in 2014.
From Greg Louganis to Keith Haring, there have been thousands of impressive gay men who have lived with HIV. In honor September's National Gay Men's HIV/AIDS Awareness Day, we're celebrating 20 great guys who are reinventing what it means to be HIV-positive in 2014..
Read more...
Behind the Rise in Indonesia's HIV/AIDS Numbers, Weak Policies
Aug. 18 2014 - Jakarta - Activists have blamed an ineffective health awareness campaign and ignorance about risky sexual behavior for the double-digit increases in HIV/AIDS infection and mortality rates in Indonesia since 2000, even as the global averages dropped.
Read more...
Experts Say Russia Not Ready to Fight HIV
Aug. 17 2014 - Even the most zealous activists in Russia's fight against the spread of HIV agree that, compared to several years ago, there has been progress - but not enough to stave off the epidemic that they say is undoubtedly coming if the government does not take more drastic measures to confront the problem.
Read more...
Fake Cures For AIDS Have A Long And Dreadful History
August 17, 2014 - Today, antiretroviral treatment for HIV and AIDS is widely available. An outright cure still eludes scientists, but the once deadly disease has become manageable.
So any claim for an unproven cure, offering hope that could deter patients from effective treatment, is cruel. But myths, false claims and outright fraud have persisted in the AIDS epidemic.
Read more...
DOOR-TO-DOOR HIV TESTS!
August 17, 2014 - MBABANE - Government plans to spend over E3.2 billion in five years on a new venture known as the 'test and treat' programme. The Times SUNDAY understands that this is how government hopes to ensure that all Swazis get tested for HIV.
Read more...
HIV: Who is most at risk?
August 17, 2014 - If you're a twenty-something male living in Metro Manila, you should know that you belong to the group that is most at risk of getting infected with HIV.
The latest statistics released by the Health Department, based on data from June 2014, show that there are now 16 new cases of HIV infection reported in the country every day. For the month of June, that's a total of 494. This is a sharp increase from last year's average of 12 cases per day.
Read more...
AIDS-Prevention NGOs Freed of Foreign Agent Stigma
August 17, 2014 - Non-governmental organizations working to fight HIV/AIDS in Russia will not be required to register as foreign agents if they receive funding from abroad, Kommersant reported Friday, citing the results of recent inspections by the Justice Ministry.
Read more...
AIDS-related deaths double in Egypt
August 17th, 2014 - Less than 20% of infected Egyptians have access to treatment, according to a new report from UNAIDS
Read more...
Youth the majority of 250 HIV-Positive Kuwaitis
August 16, 2014 - A total of 250 Kuwaitis are infected with AIDS according to health ministry statistics, most of whom youth who were infected by illicit sexual contacts and taking drugs with needles. This was reported by Al-Rai yesterday quoting Dr Ghanim Al-Hujailan, internal medicine and infectious diseases specialist, and head of the rapid intervention team for the MERS virus.
Read more...
Rapid progression of HIV subtype C is prevalent in South African women
August 15, 2014 - Among South African women infected with HIV subtype C, disease progression appears to be rapid, with CD4 cell counts dropping to less than 350 cells/mcl within 2 years, according to recent findings.
Read more...
How the advent of AIDS advanced gay rights
August 15, 2014 - In the early 1980s, a new disease ravaged the gay community. It had many names: gay pneumonia, gay cancer, the gay plague and the more formal gay-related immune deficiency. The symptoms were visible and immediately recognizable: a disfiguring cancer called Kaposi's sarcoma, extreme weight loss (wasting) and suffocating pneumocystis carinii pneumonia.
Read more...
Research from Boston and Duke Universities Offers New Hope for HIV Vaccine Development
August 15th, 2014 - In a scientific discovery that has significant implications for HIV vaccine development, collaborators at the Boston University School of Medicine (BUSM) and Duke University School of Medicine have uncovered novel properties of special HIV antibodies. The paper, published in Cell Host and Microbe, describes how some HIV antibodies experience an unusual type of mutation, a phenomenon that allows them to neutralize many different strains of HIV. These antibodies are called "broadly neutralizing antibodies," or BNAbs.
Read more...
Helping men take responsibility to end HIV/AIDS
August 15, 2014 - Transformative change is afoot among men and boys throughout eastern and southern Africa. Millions have bravely stepped up to protect themselves and their partners from HIV.
Read more...
Passengers with HIV sue China's Spring Airlines
15 August 2014 - Two passengers with HIV are suing a budget Chinese airline for refusing to let them board a plane.
Local media reports say the two men and a friend - who does not have HIV - were prevented from boarding a Spring Airlines plane at Shenyang airport.
Read more...

Drugs that flush out HIV from hiding might also impair killer T cells, which could limit their potential for HIV eradication
14 August 2014 - Histone deacetylase (HDAC) inhibitors have shown promise in "flushing out" HIV from latently infected cells, potentially exposing the reservoirs available for elimination by cytotoxic T lymphocytes (CTL), also called killer T cells. However, findings published in PLOS Pathogens now suggest that treatment with HDAC inhibitors might suppress CTL activity and therefore compromise the "kill" part of a two-pronged "flush-and-kill" HIV eradication strategy.
Read more...


The Weakest Link of HIV Prevention in Africa - Contraception
NAIROBI, Aug 14 2014 (IPS) - In the rush to save babies from HIV infection and treat their mothers, experts warn that a key element of HIV prevention is being neglected in Africa - contraceptives for HIV positive women.
Read more...
We are all living with HIV
14 August 2014 - Take it from someone who tested positive a decade ago: hoping for a cure isn't enough
Today, most people, if they think about HIV at all, fear catching it. But even those people are few and far between: a 2012 Washington Post / Kaiser Family Foundation survey showed that 75% of respondents said they weren't very concerned about contracting HIV / Aids, and 60% weren't even worried about a family member doing so.
Read more...
Time After Time: Long-Term Survivors of HIV
08/14/2014 - Although it has been 22 years since my diagnosis, I still don't embrace the idea of my being a long-term survivor. Others may label me as such, and I won't argue. I just don't feel like I've earned it yet. Maybe I'll be ready to accept that phrase for myself after 25 years post-diagnosis. Circle back with me then.
Read more...
UNL sociologist studies HIV spread in rural Puerto Rico
Lincoln, Neb., August 14th, 2014 - Puerto Rico has one of the highest HIV rates in the United States, primarily from drug users sharing needles. To help prevent HIV infections, a University of Nebraska-Lincoln sociologist is using his expertise in studying how people form social connections to explore how drug users' social lives influence the spread of HIV.



UnderCover MensWear Showcases Their Collections At The 2nd Annual AIDS Services Foundation Of Orange County's Getting To Zero Fashion Show Fundraiser Along With Betinnis Fashions And J. Hilburn
ANAHEIM, CA, August 14, 2014 - UnderCover MensWear will showcase their loungewear, swimwear and underwear collections on the runway at this years AIDS Services Foundation Fundraiser - Getting To Zero - in Orange County, CA along with Betinnis Fashions and J. Hilburn
The 2nd annual "Getting to Zero" fashion show fundraiser highlighting fashions from UnderCover MensWear, Betinnis, and J. Hilburn, will provide an enjoyable night out benefitting the AIDS Services Foundation of Orange County, while raising money for worldwide AIDS research.

Scientists detail urgent research agenda to address chronic disease toll
14-Aug-2014 - HIV patients in developing countries facing new health risks must be a high priority, say experts
Health care systems that keep HIV patients from dying early in low- and middle-income nations need urgently to be repurposed to treat the chronic diseases that many of these patients now have, experts say.

My story of living with HIV for more than 30 years
August 13, 2014 - I was born with HIV and more than 30 years later I am still alive! I am sharing my story to comfort people newly infected with HIV as well as long-term survivors. Many people write about HIV but we rarely hear from people living with HIV themselves.
Read more...
Intern's research contributes to HIV/AIDS awareness in Tanzania
August 13, 2014 - Colgate students are participating in internships in a variety of fields and locations this summer. This post is by Paul Sirma '15, a mathematical economics major from Dar es Salaam, Tanzania who is interning with Ifakara Health Institute.
Read more...


Scotiabank AIDS Walk for Life | Training Video
Published on Aug 13, 2014 - Visit http://www.aidswalkforlife.ca to donate or find the walk closest to you this September.today at www.aidswalkvancouver.ca!



High-impact shoe shopping for Vancouver's 2014 Scotiabank AIDS WALK for LIFE!
Published on Aug 13, 2014 - Training for the 2014 Scotiabank AIDS WALK for LIFE in Vancouver can be as easy as shopping for shoes. Watch Chad get ready for the big event on September 21...and register for the WALK today at www.aidswalkvancouver.ca!

Despite campaigns, HIV infections on rise in Brazil
August 13, 2014 - SAO PAULO - UN statistics show 44,000 new infections detected last year in Brazil, up from fewer than 40,000 in 2005 - a rate outpacing population growth. The national Health Ministry says overall numbers of HIV infections has reached nearly 800,000. That's half of all the HIV cases in all of Latin America.
Read more...
With Advances in HIV Care, Survivors Face Other Disease Risks
August 13, 2014 - JAIDS Supplement Focuses on Non-Communicable Diseases in the Era of Effective HIV Treatment
As effective treatments for HIV become more widely available in low- and middle-income countries, there's an urgent need to assess and manage health risks in the growing number of people living with HIV.



HIV Does Discriminate: The Worldwide Fight Against Stigma and Discrimination, Part 1
August 2014 - In a reversal of a long-standing public health mantra, one of the key messages from AIDS 2014 is that HIV does discriminate. In the first of this three-part series, writer Linda Villarosa lays out the populations most at risk and spotlights sex workers' fight for their rights.
Read more...


AIDS 2014: HIV Prevention for Gay Men Differs Between San Francisco and London
August 2014 - A study presented at the 20th International AIDS Conference last month in Melbourne compared HIV epidemics among gay and bisexual men in San Francisco and London, confirming that while HIV incidence in San Francisco was falling, it was static and even rising in London. HIV is increasing among gay men in London because of a lack of testing, the research suggests, while testing is enabling more disclosure and effective serosorting in San Francisco.
Read more...
AIDS kills 215,000 people annually - NACA
August 13, 2014 - The National Agency for the Control of AIDS, NACA, has said about 215,000 persons die from Acquired Immune Deficiency Syndrome, AIDS, annually.
The agency also identified stigmatisation and discrimination as factors discouraging access to drugs by carriers of Human Immunodeficiency Virus.
Read more...
Ministry considers lifting transplants ban for HIV patients
August 13, 2014 - The Ministry of Health and Welfare is considering whether to lift a ban on organ donations and transplants for patients who test positive for HIV in the wake of a recent incident where the children of an AIDS patient with liver cirrhosis were reportedly denied the chance to donate their organs to a critically ill parent due to the restriction.
Read more...
Gut flora influences HIV immune response
13-Aug-2014 - DURHAM, N.C. - Normal microorganisms in the intestines appear to play a pivotal role in how the HIV virus foils a successful attack from the body's immune system, according to new research from Duke Medicine.
The study, published Aug. 13, 2014, in the journal Cell Host & Microbe, builds on previous work from researchers at the Duke Human Vaccine Institute that outlined a perplexing quality about HIV: The antibodies that originally arise to fight the virus are ineffective.prophylaxis.

With advances in HIV care, survivors face other disease risks
August 13, 2014 - Large-scale HIV treatment and prevention programs have substantially lowered the rates of HIV infection and deaths from HIV/AIDS. Dr Narayan and coauthors write, "Today, with over 35 million people living (and aging) with HIV and over two million becoming infected every year, we are faced with a new challenge: addressing morbidity and mortality from NCDs-heart disease, stroke, diabetes and metabolic complications, renal disease, cancers, liver disease, and mental illness-that increase with age and may be related to HIV and its treatment."
Read more...


NIH-Led Scientists Boost Potential of Passive Immunization Against
Aug. 13, 2014 - Researchers Mutate VRC01 Antibody So It Lasts Longer in Blood and Key Tissues
Scientists are pursuing injections or intravenous infusions of broadly neutralizing HIV antibodies (bNAbs) as a strategy for preventing HIV infection. This technique, called passive immunization, has been shown to protect monkeys from a monkey form of HIV called simian human immunodeficiency virus, or SHIV. To make passive immunization a widely feasible HIV prevention option for people, scientists want to modify bNAbs such that a modest amount of them is needed only once every few months.



Farha Foundation Sets the Bar High with New Goal
MONTREAL, QUEBEC--(Marketwired - Aug. 12, 2014) - Strives to reach $10 million in distributed funds with the support of the community
The Farha Foundation Quebec's leading HIV/AIDS fundraising organization, has set a new goal to reach $10 million in distributed funds with a series of campaigns leading up to its 16th and final edition of this amazing gala event MASKARADE appropriately themed 10M. In support of the HIV/AIDS community and to raise funds in order to reach this goal, the Farha Foundation is hosting a number of events over the summer and leading up to MASKARADE 10M, and is reaching out to the community for their much needed support.

Aileen Getty to Receive Inaugural Elizabeth Taylor Award (Exclusive)
08/12/2014 - Sharon Stone will present the honor to Taylor's former daughter-in-law
Emmy award-winning actress Sharon Stone will present the inaugural Elizabeth Taylor Leadership Award to philanthropist Aileen Getty at the 2014 Angel Awards, The Hollywood Reporter has learned exclusively.
Read more...
It shouldn't be this awful and isolating to have HIV in the year 2014
August 12 2014 - I found it easier to come out of the closet than to disclose my status.
I was one of 725 new patients below the age of 24 to be diagnosed with HIV in the United Kingdom that year (out of 2.5 million new infections worldwide). I know nobody else my age who is positive; naturally that left me feeling isolated, alone, and a little alien. Thanks to drug advances, there's little chance I'll develop AIDS. But I'll never have the freedom of a normal life, either. What I discovered after my diagnosis is that the shame and stigma attached to HIV is far more intense than the social anxiety attached to homosexuality. We may be living in a more liberal age, but HIV-positive patients are running into the closet. Apart from a few close friends I confided in, I certainly did.
Read more...
Will the New AIDS Pill Promote Promiscuity?
August 12 2014 - More than four decades ago, Pope Paul VI predicted in Humanae Vitae that the emergence of the new reproductive technologies-especially the birth control pill-would lead to a "lowering of moral standards . and a rise in infidelity." Today, with the emergence of Truvada, a pill that has been shown in clinical trials to be up to 99 percent effective in preventing the spread of AIDS through sexual activity, some in the gay community are beginning to echo these same kinds of concerns.
Read more...
How Julio Montaner set the standard for AIDS treatment
August 12 2014 - Julio Montaner's medical breakthroughs have helped save millions of lives. Many were inspired by one simple piece of advice from his father.
Read more...
AIDS patients may be allowed to donate organs for transplant
August 12, 2014 - TAIPEI, Taiwan - Organ donations and transplants from HIV/AIDS patients may become more widely available in Taiwan in the near future as the recent meeting between the Ministry of Health and Welfare chief (MHW) and the Taiwan Organ Registry and Sharing Center leaned toward qualifying those with HIV/AIDS as acceptable organ donors and recipients.
Read more...
Rwanda: How Truvada ARVs Breed Reckless Sexual Lifestyle
11 August 2014 - Many medical professionals agree that the current generation of sexually active young adults is more complacent about HIV/Aids than the generation before it.
For much of the 1980s and early 1990s, the lack of effective treatments for Aids made the disease more frightening. But current therapies are so effective that HIV/Aids is widely seen as a manageable health condition, not the death sentence it once was. And this may lead to young people being lax when it comes to safe sex practices.
Read more...
Africa: Major Study On HIV Prevention Underway in the Western Cape
11 August 2014 - Stellenbosch - An extensive study on HIV prevention in Africa is now underway in the Western Cape, with community workers, known as Community HIV Care Providers (CHiPs), visiting people at their homes in nine communities in and around Cape Town.
Read more...
HIV present in every ward, village in Goa: Minister
August 11, 2014 - The HIV/AIDS disease has a presence in every ward and village in Goa, Health Minister Laxmikant Parsenkar told the Goa legislative assembly Monday.
Read more...
Unsung heroes in the HIV/AIDS battle
"Although large-scale HIV prevention efforts have resulted in a decrease in new infections over the past two decades, consistent condom use remains critical for preventing new infections," the organisation says in its study.
Read more...
HIV: The promise of the 'Mississippi Baby'
By Special to the NNPA from The Black AIDS Institute On August 11, 2014
MELBOURNE, Australia - Is the glass half empty - or half full? That was the framework for thinking about the so-called Mississippi baby case brought up late last month at the International AIDS conference here.
Read more...


Stigma Is A Side-Effect Of HIV-Prevention Medicine
Aug 11, 2014 - In order to slow the spread of HIV, certain people who do not have the virus but are at risk should take medication to prevent becoming infected. That's the recommendation of the Centers for Disease Control and Prevention, and just recently, the World Health Organization.
The preventive treatment includes a drug called Truvada, and it is known as PrEP, for pre-exposure prophylaxis.



AIDS MEMORIAL QUILT TO BE DISPLAYED ON GOVERNOR'S ISLAND AS A GIFT FROM KIEHL'S SINCE 1851 TO THE CITY OF NEW YORK
NEW YORK, August 11, 2014 - The AIDS Memorial Quilt returns to New York City for a two-day public display, featuring 260 12-foot-by-12 foot sections of this internationally celebrated, handmade tapestry. Presented as a gift to the city by Kiehl's Since 1851, the Governor's Island display will begin with a special opening ceremony/press opportunity at 4:30 p.m. on Monday, Aug. 11. This opening dedication is a part of the fifth annual Kiehl's LifeRide for amfAR, a charity motorcycle ride that raises funds and awareness for amfAR, The Foundation for AIDS Research, which is dedicated to ending the global AIDS epidemic.

Discrimination and inequality are fueling America's AIDS crisis
08/10/14 - As President Obama hosted African heads of state in Washington this past week, the global HIV/AIDS epidemic has been back in the news. But we shouldn't need an international summit to remind us about HIV/AIDS. The epidemic is quietly raging here at home.
There are more than one million Americans living with HIV, and each year some 50,000 are newly diagnosed according to the Centers for Disease Control and Prevention (CDC). In 2010, more than 15,000 people in the United States died of AIDS-related causes.
Read more...
Remembrance of a pandemic almost past
August 10 2014 - The Museum of AIDS in Africa is already a travelling exhibit, a pop-up museum that was on display most recently at the 20th International AIDS Conference in Melbourne, Australia. Within a few years, it hopes to become a bricks-and-mortar institution, likely in Johannesburg or Durban, South Africa.
Read more...
This is what it's like to have HIV in 2014
August 10 2014 - Paige Rawl was 12 years old when she told her best friend that she has HIV. She's had the virus since birth - her mother unknowingly contracted it from her father, who eventually left the family.
"I didn't really fully understand what exactly I was telling my friend at the time," Rawl, now a 19-year-old college student, told me. "I didn't really understand what having this disease could mean until after I started getting the reactions from other people."
Read more...


Stigma Still a Major Roadblock for AIDS Fight in Africa
WASHINGTON, Aug 9 2014 (IPS) - Though West Africa's massive Ebola outbreak may be dominating the spotlight within the global health community, HIV/AIDS remains an enormous issue for Africa as a whole - a sentiment that Washington officials made clear this week in their discussions of legislative and technological setbacks plaguing progress in fighting the epidemic.
Read more...
HIV infections rise, thwart Brazil's AIDS efforts
August 09 2014 - The devastating news didn't make sense to Brazilian Pierre Freitaz. How was it possible that, at age 17, he was infected with HIV if his only boyfriend seemed fit and healthy?
Read more...
Regency concerned by rising HIV/AIDS cases
August 09 2014 - Cilacap Deputy Regent Ahmad Edi Susanto says his administration will be paying close attention to the incidence of HIV/AIDS, as housewives now accounted for about 26 percent of the total number of HIV/AIDS cases in the regency in Central Java.
Read more...
Swazi mothers with HIV to benefit from Victoria Beckham dress sale
09/08/2014 - Local mothers living with HIV will benefit immensely from British fashion designer and former pop star Victoria Beckham's sale of 600 pieces of clothing, including several evening dresses, to raise money and awareness for mothers living with HIV in sub-Saharan Africa.
Read more...


Excellent outcomes among people starting HIV therapy at high CD4 counts in Uganda
08 August 2014 - People in Uganda starting antiretroviral therapy (ART) with higher CD4 counts can achieve excellent outcomes, investigators report in the online edition of AIDS. Asymptomatic adults who started therapy with a CD4 count above 350 cells/mm3 were monitored for twelve months. Almost all were retained in care, 97% achieved an undetectable viral load, adherence was excellent and toxicities and side-effects were rare. The participants in the study received stream-lined, nurse-led care.
Read more...
Preventing HIV With Medicine Can Carry A Stigma
Aug 8, 2014 - In order to slow the spread of HIV, certain people who do not have the virus but are at risk should take medicine to prevent becoming infected. That's the recommendation of the Centers for Disease Control and Prevention and, just recently, the World Health Organization.
Read more...
International Antiviral Therapeutics Report 2014-Technologies, Markets and Companies (Updated)
>Dublin, Ireland - August 8, 2014 - After a discussion of current therapies of AIDS/HIV and their limitations, new strategies in development of antiviral agents are described. Drug resistance and toxicities are emerging as major treatment challenges. Based on a review of technologies and drugs in development, it can be stated that there are good prospects are of finding a cure for HIV/AIDS in the next decade.
Read more...
Li Hu, AIDS Activist, Dies in Beijing
August 8, 2014 - In an eloquent message of support for the rights of people with H.I.V./AIDS in China, as many as hundreds gathered Friday morning at You'an Hospital in Beijing to say farewell to Li Hu, a campaigner who died on Wednesday.
Read more...
Individual genotype influences effectiveness of HIV vaccine
8-Aug-2014 - Almost 40 million people worldwide live with HIV/AIDS. Despite great effort, HIV-1 vaccine development has been challenging. A recent HIV vaccine trial, known as RV144, revealed that a combination of 2 vaccines protected some individuals from HIV infection. Individuals in the trial that made antibodies that bound to a specific region of the HIV envelope protein had a decreased risk of HIV infection. A new study in the Journal of Clinical Investigation reveals that an individual's genotype correlates with their ability to develop immunity to HIV in response to vaccination.

HIV and the Aging Services Network
August 7, 2014 - Unsafe sex is the most common way people contract HIV worldwide. Many people mistakenly assume that older Americans are not sexually active and therefore not at risk for HIV infection. This is not the case. A 2007 national survey of Americans ages 57 to 85 found that the majority of older Americans are sexually active. However, older Americans do not always realize that they may be at risk for HIV infection.
Read more...
Bleak Outlook for Global Fight Against HIV/AIDS Among Drug Users
7 August 2014 - Despite declarations that we are within touching distance of eradicating HIV/AIDS, without a more concerted effort and further investment in combating the disease among injecting drug users this will never become a reality, a recent report has outlined.

B.C. government puts $3 million towards addictions research and treatment
August 7, 2014 - Vancouver - The British Columbia government is boosting funding for addictions research and treatment in the province, with money directed at testing of a drug that can block the effects of heroin and alcohol.
Read more...
Waiting With HIV
Aug. 7, 2014 - Inside the anonymous, alienating waiting room of a sexual health clinic
The first time I came here was October 2011, after a fairly wild first month at the University of Leeds in England. I'd been laid up in bed for a week with what I thought was flu and, being cautious, took myself to the doctor. A week later the office called to schedule a follow-up appointment for two weeks before my 20th birthday.
Read more...


AIDS-free Generation Cannot Be Achieved Without Improved HIV Treatment For Children
Washington, D.C. - Aug. 6, 2014 - Statement from the Elizabeth Glaser Pediatric AIDS Foundation Regarding the Launch of the Accelerating Children's HIV/AIDS Treatment Initiative
The Elizabeth Glaser Pediatric AIDS Foundation (EGPAF) welcomes today's launch of the Accelerating Children's HIV/AIDS Treatment (ACT) initiative, which was announced during the U.S.-Africa Leaders Summit. The new partnership between the U.S. President's Emergency Plan for AIDS Relief (PEPFAR) and the Children's Investment Fund Foundation (CIFF) is a critical step toward ending AIDS in children.

PRIDE PARADE 2014 VANCOUVER 'Mayor Gregor Robertson' 'Bradford McIntyre'
Published on Aug 6, 2014 - PRIDE PARADE 2014 VANCOUVER



Vancouver Pride Parade 2014 - (Entire) Unedited Livestream
Published on Aug 6, 2014 - For the first time ever, Vancouver Pride Society partnered with eLiveLink Media Group to livestream the entire Pride Parade to a global audience. Viewers from 32 Countries around the world tuned in to watch how Vancouver celebrates Pride! Next year...even bigger and better!



The AIDS Memorial Quilt Returns to New York City for the First Time in A Significant Way Since 2002
August 5, 2014 - Kiehl's Since 1851 Sponsors Open-to-the-Public Dedication on Governor's Island
An open-to-the-public dedication of The AIDS Memorial Quilt that will feature an unfolding ceremony, new panel dedication and a Reading of the Names. This program marks the first time in more than a decade that the City of New York has hosted The AIDS Memorial Quilt with a display of this magnitude. The unveiling, sponsored by Kiehl's Since 1851, is a part of the fifth annual Kiehl's LifeRide for amfAR, a charity motorcycle ride that raises funds and awareness for amfAR, The Foundation for AIDS Research, which is dedicated to ending the global AIDS epidemic.
Monday, August 11th
Ceremony: 4:30 PM - 6:30 PM

Another study calls for supervised injection sites in Ottawa
August 05, 2014 - A study by researchers at Simon Fraser University published in the online journal Substance Abuse, Treatment, Prevention and Policy says establishing supervised injection sites in Ottawa would be a "fiscally responsible harm reduction strategy" for preventing the spread of HIV and Hepatitis C.
Read more...


New Charge Assessment Guidelines: Take Action with Us
August 2014 - Positive Living BC has prepared a position paper on HIV criminalization that calls for new Charge Assessment Guidelines. New guidelines are the only way we can mitigate the damage, namely increased criminalization of HIV non-disclosure, otherwise done by the 2012 Supreme Court of Canada decisions in the cases of Mabior and D.C. New guidelines will be approved only if the provincial Government believes there is public support in their favour.
So we're asking for your help.

Can the tobacco plant be the key to HIV prevention?
Aug 04, 2014 - Researchers from the University of Louisville will lead an international effort to utilize tobacco plants to develop a gel containing a specific protein that will prevent the transmission of HIV. The project is being funded by a five-year, $14.7 million grant from the National Institutes of Health.
Read more...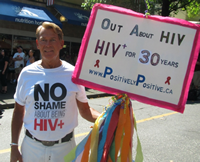 Pride 2014: Bradford McIntyre proudly declares his HIV status to encourage others to get tested
August 4, 2014 - AT THIS YEAR'S Vancouver Pride celebrations, Bradford McIntyre marked another milestone in his remarkable life.
A decade ago, the sign said "20 years".
"I'm in shock that I'm still alive and still here and still doing this," McIntyre told the Georgia Straight shortly before the parade began.

HCV, not HIV, associated with inferior kidney transplant outcome
03/08/2014 - HIV infection does not affect kidney transplant graft or patient outcomes but hepatitis C virus (HCV) infection has a negative impact on both, according to a study by researchers from the Penn Transplant Institute at the University of Pennsylvania in Philadelphia.
Read more...
Black Community Leaders Join Forces to Fight HIV
<August 3, 2014 - HIV impacts the African-American community more than any other minority group besides gay men. Now, the NAACP, political leaders, clergy, and non-profits are waging war on the epidemic.
Read more...


Children, the Biggest Losers in Senegal's Fight Against AIDS
DAKAR, Aug 2 2014 (IPS) - Children living with HIV in Senegal suffer because of the taboo associated with this disease in a country which is, however, praised for its fight against the pandemic.
Read more...
HIV stigma: HIV Foundation survey reveals old fears still prevalent in Queensland
2 Aug 2014 - A survey has revealed long-standing fears and misconceptions about HIV-positive people are still prevalent in Queensland.
One-in-six Queenslanders still thought you could get HIV from sharing a drink, according to a HIV Foundation survey.
The findings also revealed that 20 per cent of respondents mistakenly believed HIV could be spread through kissing.
Read more...
Can the HIV-AIDS epidemic be near end?
August 1, 2014 - More than three decades after the AIDS pandemic swept into New York and the nation to claim hundreds of thousands of lives, an amazing moment has arrived.
For the first time a pill is available that can prevent transmission of HIV -- the virus that causes AIDS -- during sex.
Read more...
Uganda anti-gay law declared 'null and void' by constitutional court
August 1, 2014 - Judges strike down legislation on a technicality, but activists say homosexuality remains criminal offence under colonial-era laws
Activists in the courtroom cheered after a panel of five judges ruled on Friday that the speaker of parliament acted illegally when she allowed a vote on the measure despite at least three objections that not enough MPs were in attendance.
Read more...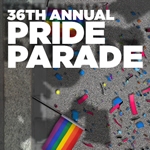 HIV/AIDS Advocate Bradford McIntyre is marching in the 36 Annual Vancouver PRIDE PARADE
August 1, 2014 - HIV+ 30 Years, Bradford McIntyre Keeps Up Fight
At 62 years of age, and HIV positive for 30 years, Bradford is planning to wear a T-Shirt that says in large letters: NO SHAME ABOUT BEING HIV POSITIVE, to fight HIV/AIDS stigma.
What: 36 Annual Vancouver PRIDE PARADE
Date: August 3, 2014
Time: 12:00 pm - 3:00 pm, Vancouver, BC., Canada.



GENEVA, 1 August 2014- UNAIDS welcomes the decision of Uganda's Constitutional Court to overturn the law that called for a 14-year jail term for a first conviction, and imprisonment for life for 'aggravated homosexuality'. Challenged by 10 petitioners including civil society, parliamentarians and academics, the law was annulled by the Court over a lack of quorum when the bill was passed.

Large-Scale HIV Test-and-Treat Strategy Viable
August 01, 2014 - MELBOURNE, Australia - A large-scale test-and-treat program appears to be feasible in rural South Africa, where rates of HIV are hyperendemic and the prevention of new infections is paramount, early research shows.
Read more...


Scientists need our help to end AIDS
1 August 2014 - British Columbia's HIV/AIDS scientists and their global colleagues have discovered in recent years the most remarkable holy grail of HIV prevention: HIV treatment itself. British Columbia was the first government to implement treatment as prevention. Many governments, including Canada's, have not been seized with the same leadership to act despite knowing access to HIV treatment can mean a new lease on life, that it turns off the tap on new infections, and there's recognized long-term health care cost savings.

Mouth Problems and HIV
August 1, 2014 - This information is for people who have mouth (oral) problems related to HIV infection. It explains the most common oral problems linked to HIV and shows what they look like. It also describes where in the mouth they occur and how they are treated.
Read more...
Statement by HIV/AIDS and Health Organisations: Constitutinal Court's Ruling Striking Down the Anti Homosexuality Act is a Victory for the right to health
August 1, 2014 - (Kampala, Uganda) - Leading Ugandan HIV and health rights organisations hailed today's ruling by Constitutional Court striking down the Anti Homosexuality Act as unconstitutional.
"Uganda cannot deliver on access to prevention and treatment for HIV and other critical public health crises for all in Uganda when there are discriminatory laws and policies such as the Anti Homosexuality Act in place," said Lilian Mworeko, the Coordinator of the International Community of Women Living with HIV East Africa (ICWEA).
Read more...
AIDS 2014: Untangling HIV and Aging
August 1, 2014 - As people with HIV live longer, issues of aging are gaining more attention from HIV/AIDS researchers, clinicians, and advocates. Although by no means a focus of AIDS 2014, HIV and aging-related illnesses did take center stage in a mid-week "bridging session" that featured an in-depth presentation on the intersection of HIV, HIV treatment, and aging.
Read more...
Conference on Cell and Gene Therapy for HIV Cure
(CGT for HIV Cure 2014)
August 1, 2014 - August 26-27, 2014 Fred Hutchinson Cancer Research Center Seattle, WA USA
defeatHIV, in collaboration with the Fred Hutchinson Cancer Research Center, the University of Washington Center for AIDS Research (CFAR) and the University of Washington Virology Division, will host its inaugural "Conference on Cell & Gene Therapy for HIV Cure" in Seattle, WA on August 26-27 2014. The event will be held on the campus of the Fred Hutchinson Cancer Research Center.
Read more...
====================================