Positively Positive - Living with HIV/AIDS:
HIV/AIDS News Archive - July 2007



bioLytical Initiates Patient Enrollment In New Trial For INSTI, 60-Second Rapid HIV Test
VANCOUVER, BC, July 31, 2007 - bioLytical Laboratories (bioLytical) today announced the first 25 patients have been enrolled in their Investigational Device Exemption (IDE) study for approval by the U.S. Food and Drug Administration (FDA) of INSTIT, a 60-second rapid HIV test for point-of-care (POC) testing. bioLytical's IDE filing was accepted by the FDA July 6, 2007.



Abbott agrees to drop lawsuit against Act Up-Paris
SYDNEY, Australia, JULY 22, 2007 - Earlier today, the International AIDS Society (IAS) convened and facilitated a meeting between Act Up-Paris and Abbott.



RWANDA FIRST TO TRY BUYING AFFORDABLE AIDS DRUG FROM CANADA USING ACCESS TO MEDICINES REGIME
TORONTO, July 20, 2007 - The Canadian HIV/AIDS Legal Network was cautiously optimistic today in welcoming news that Rwanda will be the first developing country to attempt using Canada's Access to Medicines Regime to purchase an affordable AIDS drug from Canada.
Legal Network welcomes news, but warns flaws in law still need to be fixed



PAEDIATRIC TREATMENT, VIRAL EVOLUTION, AND BIOMEDICAL PREVENTION SCIENCE FEATURED AT IAS CONFERENCE
Sydney, 25 July 2007 - Plenaries on the closing day of the 4th IAS Conference on HIV Pathogenesis, Treatment and Prevention in Sydney, Australia focused on the need for improved treatment options for children, the promise and challenges associated with biomedical prevention strategies and the obstacles posed by the adaptive capacity of HIV.



MALE CIRCUMCISION, GENE THERAPY, AND POWERFUL NEW HIV TREATMENTS HEADLINE DAY THREE OF IAS CONFERENCE IN SYDNEY
Sydney, 24 July 2007 - Research on novel prevention and treatment strategies, and the cutting-edge use of gene therapy to treat HIV disease was presented at today's plenary session at the 4th IAS Conference on HIV Pathogenesis, Treatment and Prevention in Sydney, Australia.



HIV TREATMENT SCALE-UP, IMMUNOPATHOGENESIS, AND THE CLINICAL IMPLICATIONS OF AGING EXAMINED AT 4TH IAS CONFERENCE ON IN SYDNEY
Sydney, 23 July 2007 - Scientists, HIV clinicians and community leaders assembled at the 4th IAS Conference on HIV Pathogenesis, Treatment and Prevention today heard reports from some of the leading researchers involved in basic, clinical and prevention science. Plenary presentations included an update on the roll out of antiretroviral treatment in the developing world and the need for research to inform treatment scale-up; an overview of current knowledge and future research on the mechanisms of T-cell loss leading to immune deficiency; and the clinical implications of the increasing prevalence of HIV in older populations. Other conference sessions focused on such issues as the treatment of early HIV disease, HIV/TB co-infection, and ethical and practical issues related to HIV prevention research.



5,000 SCIENTISTS, HIV CLINICIANS, AND COMMUNITY LEADERS CONVENE IN SYDNEY, AUSTRALIA TO REVIEW IMPORTANT ADVANCES IN HIV RESEARCH
Sydney, 22 July 2007 - 4th IAS Conference on HIV Pathogenesis, Treatment and Prevention Opens with Call for Expanded Research to Strengthen Global Scale Up of HIV Prevention, Care and Treatment
With important scientific advances setting the stage, the 4th IAS Conference on HIV Pathogenesis, Treatment and Prevention (IAS 2007) convenes in Sydney, Australia today, with organizers calling for even greater vigilance to ensure universal access to HIV prevention and treatment, and expanded research to inform and strengthen the global response to HIV. IAS 2007 is hosted by the International AIDS Society (IAS), in partnership with the Australasian Society for HIV Medicine (ASHM). The conference incorporates the 19th Annual ASHM Conference.

CHILE ANTI-AIDS CAMPAIGN TO SHOW HOW TO USE CONDOMS
(July 20, 2007) - New Campaign To Be Launched July 28
Chile's Health Ministry announced this week that its 2007 campaign against AIDS will contain more comprehensive information on ways to prevent the disease's transmission, including explicit instructions on how to use a condom.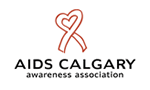 AIDS Calgary to Honour Community Activism
"It is extremely important to recognize community activism and the dedicated HIV/AIDS advocates," says Susan Cress, executive director of AIDS Calgary. "By honouring the memory of a great community member, we reward a deserving individual or organization that stands out in the Calgary community as a leader in the fight against HIV/AIDS."

MTV mentors young people on film production for HIV and AIDS
Last week during the International Women's Summit in Nairobi, MTV's Staying Alive, together with MTV base, the YWCA, The David and Lucille Packard Foundation, UNAIDS, UNFPA and the MAC AIDS Fund, gave 30 young people the opportunity to script, shoot and edit a short film on HIV and AIDS in two days.



Statement from International AIDS Society
Libyan Death Sentence Upheld
Geneva, Switzerland (12 July 2007) - The International AIDS Society (IAS), which represents more than 11,000 health care workers in over 170 countries, has reacted with shock and dismay at yesterday's judgment by Libyan courts, which upholds the death sentences imposed on five Bulgarian nurses and a Palestinian doctor in relation to the spread of HIV at Benghazi Hospital.

====================================