Positively Positive - Living with HIV/AIDS:
HIV/AIDS News Archive - February 2008



The Farha Foundation announces its annual gala event
On February 21st, come be a part of MASKARADE!
You are cordially invited to MASKARADE, the Farha Foundation's annual charity gala evening. Exciting and new, the theme for this year's gala is Love Boat. Come be a part of MASKARADE and let yourself be swept away into a sea of adventure and luxury.

HDNet's Dan Rather Reports Investigates Drug Use and Prostitution in Vancouver, BC
"Dan Rather Reports: A Safe Place to Shoot Up" premieres on HDNet, Tuesday, February 19 at 8:00 p.m. ET with a re-air 11:00 p.m. ET to accommodate West Coast Prime Time.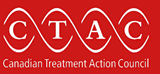 Walking the Western Medicine Road: HIV/AIDS Treament Access Issues for Aboriginal People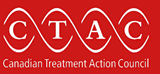 "ACCESS DENIED"
Are PWAs in British Columbia getting what they and their doctors ordered to treat HIV/AIDS and related conditions?



AHF: House AIDS Bill Abandons People with AIDS, Will Cost Millions of Lives
Bill Triples Funding, Yet Only Raises Treatment Goal 50%
February 7, 2008 - Washington AIDS Healthcare Foundation (AHF) today called on Congress to reject a House bill to reauthorize the President's Emergency Plan for AIDS Relief (PEPFAR), the United States' global AIDS treatment plan.



2009 Bush Budget a Disaster for HIV/AIDS
Statement of HIVMA Executive Director Christine Lubinski
February 4, 2008 - The President's proposed budget for fiscal year 2009, if enacted, would spell disaster for the nation's health, and by extension, our national effort to respond to the HIV/AIDS epidemic in the United States.

====================================