Positively Positive - Living with HIV/AIDS:
HIV/AIDS News Archive - February 2009



Survey on Employment Issues for People Living with HIV/AIDS
26 Feb 2009 - Pople living with HIV are invited to participate in an online survey on HIV and employment in Canada. The purpose of this survey is to learn more about the education, training, employment and health needs of people living with HIV.

Sondage sur les questions concernant l'emploi pour les personnes vivant avec le VIH/sida
Les personnes vivant avec le VIH sont invitées à participer à un sondage Internet concernant le VIH et l'emploi au Canada. L'objectif de ce sondage est de mieux connaître les besoins des personnes vivant avec le VIH, en ce qui a trait à l'éducation, à la formation, à l'emploi et à la santé.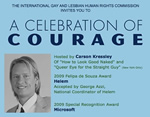 A CELEBRATION OF COURAGE
THE INTERNATIONAL GAY AND LESBIAN HUMAN RIGHTS COMMISSION INVITES YOU TO
A CELEBRATION OF COURAGE
Hosted by Carson Kressley of "How to Look Good Naked"and "Queer Eye for the Straight Guy"
(New York, Only)
2009 Felipa de Souza Award
Helem
Accepted by George Azzi,
National Coordinator of Helem
2009 Special Recognition Award
Microsoft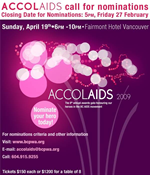 ACCOLAIDS call for Nominations
Closing date for Nominations: 5PM, Friday 27 February
Nominate your hero today!
The 8th annual awards gala honouring our heroes in the BC AIDS movement
Sunday, April 19th - 6PM -10PM - Fairmont Hotel Vancouver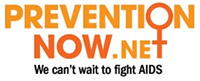 The Female Condom - where the girls - AND boys - are
Please join IRMA, the AIDS Vaccine Advocacy Coalition (AVAC) and the Center for Health and Gender Equity (CHANGE) for the first IRMA global teleconference of 2009.
Get the skinny on the NEW female condom and discuss its implications for anal sex.
Thursday, February 26, 2009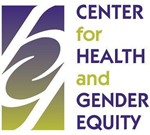 Female and Male Condoms: Men and Women Sharing Responsibility for Prevention
Tuesday, March 3, 2009
10:00am - 11:30am
Church Center for the United Nations, 11th Floor
777 United Nations Plaza
New York, NY
When it comes to preventing HIV and unintended pregnancy, female and male condoms are the only life-saving, dual protection technologies that are effective and available now.


Updated Fact Sheet, State-Level Data on HIV/AIDS Epidemic in the United States
Thursday, February 19, 2009 - The Kaiser Family Foundation today updated a number of its key resources on the HIV/AIDS epidemic in the United States, timed with the release of new surveillance data from the U.S. Centers for Disease Control and Prevention.



TOP LATIN AMERICAN TELEVISION COMPANIES COMMIT TO ADDRESSING AIDS
18 February 2009 - Broadcasters Join Global Response to Stem Spread of HIV and Challenge Stigma



NEW OPERATIONS RESEARCH TRACK AT IAS 2009 AIMS TO BOLSTER CONFERENCE GOAL OF TRANSLATING AIDS RESEARCH INTO PRACTICE
Cape Town, South Africa [11 February 2009] - While continuing its strong emphasis on basic, clinical and biomedical prevention sciences, the 5th International AIDS Society (IAS) Conference on HIV Pathogenesis, Treatment and Prevention (IAS 2009) -- to be held from 19-22 July in Cape Town, South Africa -- will feature a new programme track focusing on operations research, organizers announced today.

Anti-HIV Gel Shows Promise in Large-scale Study in Women
February 9, 2009 - An investigational vaginal gel intended to prevent HIV infection in women has demonstrated encouraging signs of success in a clinical trial conducted in Africa and the United States. Findings of the recently concluded study, funded by the National Institute of Allergy and Infectious Diseases (NIAID), part of the NIH, were presented today at the Conference on Retroviruses and Opportunistic Infections in Montreal.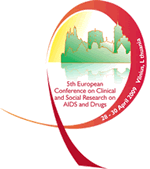 5th European Conference on Clinical and Social Research on AIDS and Drugs
ABSTRACT DEADLINE IS FEBRUARY 15, 2009
SCIENTIFIC PROGRAM IS UPDATED
Scholarship for young physicians and Researches are still available.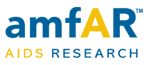 WHERE'S THE CURE?
DEADLINE EXTENDED UNTIL FEBRUARY 27, 2009!
Upload your photo today!
Help us send a message to President Obama, and to the world. Now is the time to make your voice heard to demand the research to find the cure.
Read more...



Visual AIDS - February Web Gallery curated by Jo-ey Tang
February 2009
VISUAL AIDS and THE BODY announces NEW WEB EXHIBITION
In the Flesh curated by Jo-ey Tang



The Global Arc of Justice: Sexual Orientation Law Around the World
The Global Arc of Justice Conference will be a four-day international conference focused on advances in LGBT rights around the globe. Convened by the Williams Institute, a research center on sexual orientation and gender identity law and policy at UCLA Law; the International Lesbian and Gay Law Association (ILGLaw); and the City of West Hollywood; the conference will be held from March 11-14 on the UCLA campus in Los Angeles and in West Hollywood, California.


The Patient Clinic
The Patient Clinic is now available to B.C. patients.
Register Now For a Free Account!
The Patient Clinic offers the residents of British Columbia online access to their medical record and the ability to dialogue online with their physician. currently provides access to laboratory results, medication lists, Q&A dialogue, journal, and a library of articles written or approved by Dr. Elliott.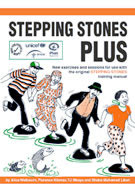 'Stepping Stones PLUS'
The Strategies for Hope Trust is delighted to announce the availability of 'Stepping Stones PLUS', a supplement to the 'Stepping Stones' workshop manual originally published in 1995.
'Stepping Stones PLUS' consists of numerous new exercises for existing sessions, and new sessions to follow the completion of the original workshop. These are designed to promote a whole-community response to the HIV epidemic through appropriate care and support, and the involvement of HIV-positive people in all aspects of programmes.

====================================