Positively Positive - Living with HIV/AIDS:
HIV/AIDS News Archive - January 2012



NIH-funded HIV clinical research sites to join pediatric tuberculosis vaccine study
January 31, 2012 - Several U.S. government-funded HIV/AIDS clinical research sites in Africa will join other collaborators in an ongoing clinical trial testing an investigational tuberculosis (TB) vaccine in infants at risk for TB infection.

Paper denying HIV-AIDS link sparks resignation
30 January 2012 - Member of editorial board quits as editor defends publication.
The publication of a paper denying the link between HIV and AIDS1 in an Italian anatomy journal has prompted a member of its editorial board to resign in protest.



Mark Ishaug Steps Down as AIDS United President & CEO
WASHINGTON D.C. - January 30, 2012 - Victor Barnes to serve as Interim CEO
Mark Ishaug is stepping down as President and CEO o AIDS United, effective February 29, 2012. Ishaug has accepted a position as Chief Executive Officer of Thresholds, a Chicago-based non-profit focused on serving persons with mental illness.



California study underscores the need to reduce cancer risk
30 January 2012 - Researchers in California have conducted a very large study monitoring the health of 20,000 HIV-positive people for the presence of 10 different cancers.



Kaiser Permanente Unveils HIV Challenge to Help the U.S. Create Health Equity
Best practices toolkit for health care organizations
Kaiser Permanente announced on Jan. 26, 2012 the Kaiser Permanente HIV Challenge to help health care providers nationwide improve health equity for people living with HIV by increasing access to HIV care and improving health outcomes.



Foundation Welcomes Launch of New Business Leadership Council for a Generation Born Free of HIV
January 27, 2012 - Washington, D.C. - Group of Private Sector Leaders Will Promote and Help Fund Global Plan to End Pediatric AIDS
The Elizabeth Glaser Pediatric AIDS Foundation today welcomed the introduction of a new organization dedicated to the shared goal of ending mother-to-child transmission of HIV.



Population would be 4.4 million more without HIV/AIDS
January 28, 2012 - But for HIV/AIDS, the population of South Africa would be over 4.4 million more than it is today. So says the South African Institute of Race Relations in its latest South Africa Survey, published this week in Johannesburg.


CRIMINAL SEX? WOMEN, HIV AND THE INJUSTICE OF THE LAW
FREE documentary film screening with expert panel discussion Hosted by the Canadian HIV/AIDS Legal Network and the Canadian AIDS Society
When: Monday, February 6 - 6:30 p.m. - 8:30 p.m.
Where: Andrew S. Haydon Hall - Council Chambers, 110 Laurier Avenue West, Ottawa

SEXE CRIMINEL? LES FEMMES, LE VIH ET L'INJUSTICE DU DROIT
Projection d'un documentaire gratuitement et discussion de panel d'expert-e-s Présentés par le Réseau juridique canadien VIH/sida et la Société canadienne du sida
Quand : le lundi 6 février, de 18 h 30 à 20 h 30
Où : Salle A.S. Haydon - salle du Conseil - 110, av. Laurier Ouest, à Ottawa



POZ Named Official Media Partner for AIDS 2012
January 27, 2012 - New York - POZ bringing award-winning coverage to the XIX International AIDS Conference July 22-27 in Washington, DC
POZ, the leading brand for HIV/AIDS information in the United States, is pleased to be named an official media partner for the XIX International AIDS Conference (AIDS 2012) being hosted July 22- 27 in Washington, DC.



AIDS 2012 Plenary Speakers Announced
27 January 2012 (Washington, D.C., - United States) - Leading scientists, community leaders and policy makers to come together to discuss challenges and new developments at the XIX International AIDS Conference (AIDS 2012) in Washington, D.C.
Conference Theme, Turning the Tide Together, highlights the importance of collective and decisive action to change the course of HIV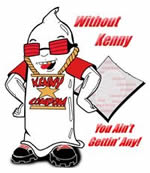 National Campaign Aims To Encourage Condom Use Amongst African American Teens
27 January 2012- Kenny Condom Says "Sex Without Me Could Lead To A Dead End"
According to the Center for Disease Control and Prevention (CDC), it is estimated that more than 1 million adults and adolescents were living with HIV infection in the United States at the end of 2006, the most recent year for which national prevalence estimates are available. One HIV infection is estimated to occur every 9 1/2 minutes in the United States or roughly 56,000 annually.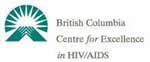 Treatment as Prevention
January 27, 2012 - Together, we can stop HIV/AIDS
Treatment as Prevention is a social media campaign aimed at BC's young adults, calling on people to 'Share the Pledge, Take the Test.' At www.treatmentasprevention.ca, visitors can pledge to take the HIV test and share their pledge with friends through Facebook and Twitter, plus find information on how the Treatment as Prevention strategy is helping to fight HIV/AIDS worldwide.



Almost One Third of Deaths in South Africa Linked to AIDS in 2011
26 January 2012- Nearly one third of deaths in South Africa in 2011 can be attributed to AIDS, according to a report by the South African Institute of Race Relations. The study determined that South Africa's population would be 4.4 million larger than it is today without HIV infection.
Read more...



A Loving Spoonful's CANDYGRAMS for Valentine's Day
January 2012 - CandyGrams may be sent to your husband, wife, friends, lovers, colleagues, family, pets, children, relatives . the possibilities are endless!! Be anonymous or tell them who you are, it's up to you!
Order Deadlines
Feb 6th - Eastern Canada
Feb 9th - Western Canada



Feasibility and sustainability of providing HIV prophylaxis (PEP) after sexual assault in Canada
26 January 2012- Sexual assault survivors may benefit from the use of post-exposure prophylaxis to reduce their risk of becoming infected with HIV. Post-exposure prophylaxis (PEP) is the use of anti-HIV drugs for 28 consecutive days after a known or suspected exposure to HIV, to reduce the risk of infection. PEP must be started within 72 hours of a suspected high-risk exposure to HIV.

Tracking the birth of an evolutionary arms race between HIV-like viruses and primate genomes
26-Jan-2012 - SEATTLE - Using a combination of evolutionary biology and virology, scientists at Fred Hutchinson Cancer Research Center have traced the birth of the ability of some HIV-related viruses to defeat a newly discovered cellular-defense system in primates.

R v. HIV
Jan 26, 2012 - Why those with HIV/AIDS shouldn't be behind bars
Criminal ramifications of a person's choice to not disclose their status imply that the person who is HIV-positive has the sole responsibility toward ensuring the health of their sexual partner. The onus on ensuring sexual practices are safe should rest on all individuals involved. Suggesting otherwise undermines the idea that safe sex should be practiced by all, and not just by at-risk groups. Furthermore, if safe techniques are being used, then there should be no "significant" risk for transmission.
Read more...

Call for signatories: Stop criminalization of people living with HIV
Please send your signature by Wednesday, Feb 1
On February 8, 2012, the Supreme Court of Canada will hear two landmark cases on the issue of criminalization of HIV non-disclosure in R v. Mabior and R v. DC. The Court's decisions in these two appeal cases will have profound implications not only for people living with HIV, but also for Canadian public health, police practice and the criminal justice system.

British Columbia: Aggressive Strategy Lowers the Number of New H.I.V. Cases and AIDS Deaths
January 2, 2012 - New H.I.V. cases and AIDS deaths are both going steadily down in British Columbia, according to data released last week.
Read more...
Capitol Hill Briefing: PEPFAR and Combination Prevention for an AIDS-Free Generation
January 25, 2012 (WASHINGTON) - Global HIV/AIDS Physicians Available for Comment
HIV/AIDS experts will gather on Capitol Hill Wednesday, February 01, for a briefing on combination HIV/AIDS prevention interventions, evidence regarding their effectiveness, and their role in the U.S. President's Emergency Plan for AIDS Relief (PEPFAR) in developing countries.

Saliva HIV test passes the grade
Montreal January 24, 2012 - RI-MUHC-led study compares saliva self-test to blood test
A saliva test used to diagnose the human immunodeficiency virus (HIV), is comparable in accuracy to the traditional blood test, according to a new study led by the Research Institute of the McGill University Health Centre (RI-MUHC) and McGill University.



Face fillers and dental work-caution needed
24 Jan 2012 - Dr. Loufty and colleagues at Toronto's Maple Leaf Medical Clinic encourage dentists caring for HIV-positive patients with Bio-Alcamid implants to first give them a broad-spectrum antibiotic one hour prior to dental procedures, including routine cleaning.

MSU seeks to revamp HIV-prevention programs in Caribbean
Jan. 19, 2012 - EAST LANSING, Mich. - While global attention to HIV/AIDS remains strong, a lack of focus on prevention strategies is stonewalling health experts in many developing nations, specifically in the Caribbean.



Patient Voices Network
January 2012 - Would you like to be part of transforming health care in BC? The Patient Voices Network provides opportunities for patients, families and caregivers in BC to participate in primary health care changes. We are all patients!
Patient Voices Network will be hosting an orientation for individuals living in the Vancouver Lower Mainland with a focus on the communities of Vancouver, Richmond, New Westminster, Delta, Burnaby, the Tri Cities, and the North Shore.



Dutch research supports intensified HIV prevention efforts
19 January 2012 - The Dutch researchers call for intensified efforts to help reduce the further spread of HIV infection. This would require more frequent and widespread HIV testing; counselling that includes guidance about what the researchers call "making optimal choices for a healthy sex life for [HIV-positive people] and their future partners"; and, possibly, very early initiation of therapy for HIV.



U.S. Food and Drug Administration Approves New Formulations of Viread® for Use by Children Living With HIV
FOSTER CITY, Calif.--(BUSINESS WIRE)--Jan. 18, 2012 - Viread Now Available in an Oral Powder and Three Lower-Strength Tablets
Gilead Sciences, Inc. (Nasdaq:GILD) announced today that the U.S. Food and Drug Administration (FDA) has approved Viread® (tenofovir disoproxil fumarate) in combination with other antiretroviral agents for the treatment of HIV-1 infection in pediatric patients ages 2-12.



Unacceptable. Reprehensible. Strong words on Canada's approach to HIV prevention from one of its own.
January 18, 2012 - Bob Leahy with Part One of his exclusive interview with British Columbia's most famous scientist, Dr Julio Montaner. Treatment as prevention is Montaner's passion and the world is listening - and acting. But not Canada, he says - and he's angry!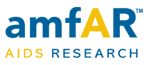 New Analysis: Failure to Address Pandemic Among Gay Men and Other Men who have Sex with Men (MSM) Imperils Goal of "AIDS-Free Generation"
NEW YORK, January 18, 2012 - New report calls for urgent reforms by donors, multilateral institutions, and national governments
Funding to prevent and treat HIV/AIDS consistently fails to reach programs designed to control the disease among gay men and other men who have sex with men (MSM), according to a new analysis released Wednesday by amfAR, The Foundation for AIDS Research and the Center for Public Health and Human Rights (CPHHR) at Johns Hopkins University.



IT'S TIME TO STOP THE STIGMA
January 18, 2012 - The DOES HIV LOOK LIKE ME? International Society (DHLLMI) is an organization based in Vancouver, Canada, that focuses on reducing the stigma and discrimination associated with HIV. They believe that leadership by people living with HIV, AIDS (PLWH/A) is a key component to real change in the fight against HIV.

Adherence: A song by Stigmaless Band
January 18, 2012 - Kampala, Uganda - HIV positive youths in Uganda improve adherence to antiretroviral therapy
Listen to Adherence, a song by Stigmaless Band. An original song by Moses Supercharger, Adherence is performed by both Moses and a group of adolescents living with HIV, to encourage early treatment, treatment adherence, and fight HIV and AIDS stigma. Moses Supercharger and all of the adolsecents heard in this song are HIV Positive and on ART (Anti Retroviral Therapy) treatment but with out stigma.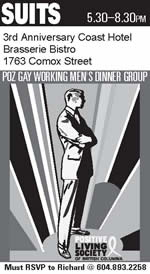 SUITS - POZ WORKING MEN'S DINNER GROUP 3rd Anniversary
January 2012 - Come and celebrate our 3rd Anniversary.
Date: Monday January 30, 2012
Time: 5:30-8:00PM
Location: Brasserie Bistro, 1763 Comox Street, Vancouver, BC

Four-Year Follow-Up of Polyalkylimide Gel Use for the Treatment of HIV-Associated Lipoatrophy
January 2012 - Facial lipoatrophy (FLA) remains one of the most distressing complications of antiretroviral therapy (ART) for patients infected with HIV.1-3 The iatrogenic depletion in facial fat can be highly stigmatizing for patients, can lead to poor self-esteem and depression, and may subsequently negatively affect ART adherence.



STOP THE STIGMA VIDEO
January 15, 2012 - DOES HIV LOOK LIKE ME? STOP THE STIGMA VIDEO



A Day in the Life of Bradford McIntyre, IAS Member and Founder of "Positively Positive, Living with HIV/AIDS" Website
January 2012 - I found out that I was infected with HIV in 1984. One year later, on 28 November 1985, I was told by an AIDS specialist to go home, inform my family, and arrange my funeral because I had six months to live. Soon after, I left my job and moved away from friends and family so that no one would see me get sick or die. However, I didn't die, and twenty-seven years later I'm still here. My CD4 count is strong at 1050. I first started antiretroviral medications in 1997 and since then, my viral load has been undetectable.



Mr Friendly, a symbol to fight stigma of HIV
January 14, 2012 - Mr Friendly is an international, grassroots movement to reduce stigma of HIV, encourage testing for HIV, and improve quality of life for those living with HIV. Mr Friendly encourages everyone to have open, honest and educated conversation about HIV with uplifting messages and zero scare tactics.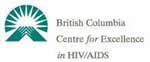 Global Recognitions Cap Breakthrough Year for Treatment as Prevention
Vancouver, British Columbia (January 13, 2012) - Science, Time and US Government Among Leaders Lauding Success and Driving Recognition of Made-in-BC Strategy to Combat HIV/AIDS in 2011
The made-in-B.C. Treatment as Prevention strategy received breakthrough scientific recognition and political support in 2011, creating further momentum to implement this proven approach to combating HIV and AIDS in Canada and around the world.

Sumagen Canada Inc. Awarded Financial Contribution from the Government of Canada to support Human Clinical Trials for HIV/AIDS Vaccine (SAV001)
January 12, 2012 - London, Ontario CANADA - Sumagen Canada Inc. has been awarded a non-refundable financial contribution of up to $728,000 from the National Research Council of Canada Industrial Research Assistance Program (NRC-IRAP) to support human clinical trials for our preventative HIV vaccine which is based on a genetically modified killed whole virus, SAV001. Sumagen Canada received approval from the United States Food and Drug Administration (FDA) in December 2011 to commence Phase I clinical trials.



Viral load a major factor affecting risk of sexually transmitting HIV
12-Jan-2012 - Study also confirms condom use significantly reduces risk of HIV infection
The level of HIV-1 in the blood of an HIV-infected partner is the single most important factor influencing risk of sexual transmission to an uninfected partner, according to a multinational study of heterosexual couples in sub-Saharan Africa.

B.C.'s HIV strategy heralded worldwide, but not in Canada
Jan 10, 2012 - Because of the trial's profound implications for the future response to the AIDS epidemic, the magazine Science recently named it the breakthrough of the year for 2011.
Read more...


France: Is more frequent monitoring for liver cancer among co-infected people needed?
10 January 2012 - French researchers have found that while ART can greatly reduce deaths due to AIDS-related infections, complications from liver disease are increasingly taking their toll.



HealthNet News: Free health information for decision-making!
January 2012 - Distributed via email, HealthNet News contains abstracts and full text articles on topics such as HIV & AIDS, TB, malaria, cardiovascular health, diabetes, maternal & child health, nutrition, and much more.



Vitamin D may improve bone health in those taking anti-HIV drug
January 10, 2012 -
Vitamin D may help prevent hormonal changes that can lead to bone loss among those being treated for HIV with the drug tenofovir, according to the results of a National Institutes of Health network study of adolescents with HIV.

B.C. sees drop in new HIV cases with new strategy but Sask. is still struggling
01/10/2012 - A dramatic drop in the number of new HIV infections in British Columbia shows that a treatment-as-prevention strategy is making a difference, says a leading AIDS investigator who is frustrated that other parts of the country haven't embraced the concept to the same extent.
Read more...


NIH study shows HIV-exposed children at high risk of language delay
January 9, 2012 - HIV exposed children could benefit from early diagnosis, classroom intervention
The researchers found that 35 percent of a group of school-age children born to women with an HIV infection during pregnancy have difficulty understanding spoken words and expressing themselves verbally.

Sir Elton John secures a deal for book on Aids epidemic
9 January 2012 - Proceeds from the sale of Love Is The Cure will go to the Elton John Aids Foundation (EJAF).
Read more...


HIV Cure-Related Research Workshop Report
January 7, 2012 - As insights into the mechanisms allowing and maintaining HIV latency continue to develop, 3 major ways for an HIV cure are emerging:
The first one is more potent ART regimens.



Drug to Treat HIV in Children Shows Promise Via National Clinical Trial
Newswise - STONY BROOK, N.Y., January 6, 2012 - For children and adolescents with HIV infection, the recent Food and Drug Administration (FDA) approval of the use of raltegravir, an antiretroviral drug that slows the spread of HIV infection, offers a new weapon to treat HIV infection in children.



In China, LGBT and HIV grassroots movements are growing
Jan 5, 2012 - Increased awareness is changing what was stigmatized treatment of HIV/AIDS in China. This year the country will host its first AIDS Walk, which will include a trek along the Great Wall.
Read more...
Europeans find high prevalence of lipodystrophy in HIV-positive children
Jan 5, 2012 - A European study published in the online edition of the Journal of Acquired Immune Deficiency Syndromes has found a high prevalence of body fat changes and elevated lipids in HIV-positive children.
Read more...


New Guideline: Caution Needed When Choosing Seizure Drugs for People with HIV/AIDS
Jan 5, 2012 - ST. PAUL, Minn - A new guideline issued by the American Academy of Neurology recommends doctors use caution when choosing seizure drugs for people with HIV/AIDS to avoid potential drug interactions. The guideline, which was co-developed with the International League Against Epilepsy (ILAE), is published in the January 4, 2012, online issue of Neurology®, the medical journal of the American Academy of Neurology and in Epilepsia , the journal of the ILAE.



CDC Awards $339 Million to Health Departments for High-Impact HIV Prevention
January 4, 2012 - The Centers for Disease Control and Prevention has begun awarding a total of almost $339 million to state and local health departments across the United States to fund HIV prevention activities this year. The awards are for the first year of a five-year funding cycle and represent a new direction for CDC HIV funding designed to achieve a higher level of impact with every federal HIV prevention dollar spent.



Congratulations to the Winners of the 2011 World AIDS Day Youth Scholarship Award
January 4, 2012 - This year, four scholarships of $1,000 USD were awarded, and winners were recognized at the Grove's annual World AIDS Day observance on December 1, 2011.



Researchers Study Nasal Administration of Bionor Pharma's Therapeutic HIV Vaccine in Fully Enrolled Trial
4 January - Oslo, Norway - Researchers Study Nasal Administration of Bionor Pharma's Therapeutic HIV Vaccine Vacc-4x Combined with Eurocine Vaccines' EndocineT in Fully Enrolled Trial; New Treatment Option Would Offer Easier Treatment Access for HIV Patients Globally.
Vacc-4x is a therapeutic HIV-vaccine based on four synthetic slightly modified peptide sequences from conserved parts of the P24 capsid protein of the HIV-virus. Endocine is an adjuvant shown to enhance the immune response to vaccine antigens delivered nasally.

Celebrating Gay America's 'Heroic Legacy' in the AIDS Plague
January 03, 2012 - I've spent 25 years -- about half my life -- reporting and documenting what I call "gay America's heroic legacy in the AIDS plague."
Read more...
False positive HIV tests: the problem no one wants to talk about (and how to solve it)
January 3, 2012 - "Finally, someone is talking about this." I heard this refrain frequently at the recent ICASA conference in Addis-Ababa, Ethiopia after telling people about the satellite session hosted by Doctors Without Borders/Médecins Sans Frontières (MSF). The difficult topic: false positive HIV tests.



Hepatitis C virus hijacks liver microRNA
Jan. 3, 2012 - CHAPEL HILL, N.C.- Mechanism explains how virus survives in the liver and how a new antiviral works.
Scientists at the University of North Carolina at Chapel Hill, working with colleagues from the University of Colorado, have shown for the first time how a small RNA molecule that regulates gene expression in human liver cells has been hijacked by the hepatitis C virus to ensure its own survival - helping medical scientists understand why a new antiviral drug appears to be effective against the virus.



OraSure Makes Final FDA Submission for Approval of Over-the-Counter Rapid HIV Test
BETHLEHEM, Pa., Jan 3, 2012 (GlobeNewswire via COMTEX) - OraSure Technologies, Inc. (Nasdaq:OSUR), a market leader in rapid point-of-care infectious disease diagnostics and biological sample collection, stabilization and preparation products, announced today that it has submitted the final of three modules in its application to the U. S. Food and Drug Administration (FDA) for the approval of the Company's OraQuick(R) Rapid HIV-1/2 test for sale in the U.S. consumer or over-the-counter (OTC) market.


Criminalization of HIV Non-Disclosure: Science, Society and the Law
Vancouver seminar on criminalization of HIV
Criminalization of HIV Non-Disclosure: Science, Society and the Law Legal Seminar hosted by the Canadian HIV/AIDS Legal Network

British Columbia: Aggressive Strategy Lowers the Number of New H.I.V. Cases and AIDS Deaths
January 2, 2012 - New H.I.V. cases and AIDS deaths are both going steadily down in British Columbia, according to data released last week.
Read more...
====================================